How can you get ready for the upcoming several changes and challenges that you will have to face in 2021?
How can you grow exponentially and even sell your Amazon business in 2021? The year that we just passed has been a real
tsunami
for everyone,
disrupting most business industries in one way or another.
There have been winners and losers. Amazon was definitely among the first kind. The growth of Amazon's marketplace revenue is something that we had predicted already in our previous article
Amazon Seller's 2019 in review and prediction for 2020
, but neither we –
nor Amazon itself – could predict that because of the COVID Pandemic, its growth would be way higher than expected.

On a report by
eMarketer's Insider Intelligence (download the full document here)
we read how this
pandemic-driven growth would propel Amazon to a more than 10% share of the US digital ad market in 2020.
Before the pandemic, Amazon hadn't expected their share to exceed 10% until 2022. Amazon's net US digital ad revenues would rise by 41.0% in 2020 as consumers dramatically shift to more ecommerce shopping and advertisers pay to get in front of shoppers at their leading destination.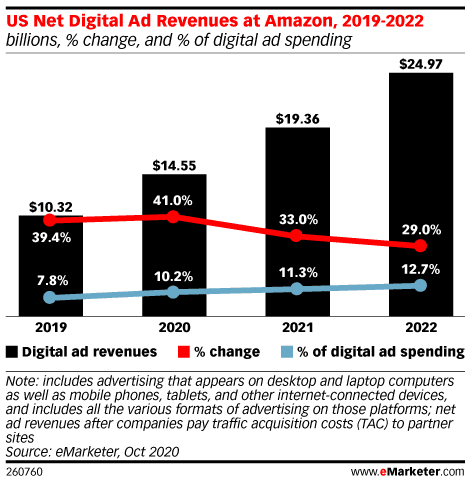 Triggered by the Covid-19 pandemic, Amazon Advertising saw immediately a huge increase in the past year:
As a result, Amazon's "other" business unit, which is made up almost entirely of its ads business, is growing faster than its retail, cloud computing and Prime subscription divisions. According to FactSet, a financial data company, Amazon's "other" unit will make $21bn in revenue in 2020, a 47 per cent jump on last year. Its rapid growth is helping Amazon to chip away at online advertising's dominant player, Google. – The Financial Times "Amazon's advertising business booms in pandemic".
The year 2020 has literally forced most online businesses to a rapid evolution: more advertising, different consumers habits, different sellers.
In 2020, sellers on the Amazon marketplace sold an estimated $295 billion worth of products, increasing their sales by $95 billion, up from $200 billion in 2019. Attracted by that, nearly $1 billion in fresh capital was committed to firms looking to acquire Amazon sellers and brands. The Amazon seller is now in its third form. The Amazon seller 1.0 was a reseller. Advertising on Amazon and private label brands created the Amazon seller 2.0. The current seller – the Amazon seller 3.0 – is building Amazon-native brands, intentionally selling multi-channel, driving traffic from outside of Amazon, and investing in social commerce. The underlying Amazon marketplace building blocks remain the same, but the seller had to evolve to create more value and differentiate from the competition. – source: Marketplacepulse
Now more than ever, online business owners need to adapt to this challenge to keep their business alive and successful in 2021.
Together with some of the best experts in the industry, we are going to review all major aspects that Amazon sellers should focus on and be aware of, in order to level up their Amazon sales in 2021 and scale their business.
Topics List
1. Amazon Advertising Trends in 2021 (PPC, Sponsored Products, Sponsored Brands, Sponsored Display)
2. Ranking Products on Amazon in 2021
3. External Traffic will continue to gain importance for Amazon
4. Why TikTok is THE Platform to be on in 2021
5. New Features and Branding Tools for Amazon Sellers
6. Seller Central & Inventory
7. Amazon Black Hat in 2021
8. Why you MUST be Brand Registered in 2021
9. Walmart is Already Catching Up with Amazon
10. New Marketplaces to Look in 2021
11. Amazon will Increase Foothold in Asia
12. There will be a HUGE Market to Sell Your Amazon Business in 2021
1. Amazon Advertising Trends in 2021 (PPC, Sponsored Products, Sponsored Brands, Sponsored Display)
Amazon has already became a pay-to-play platform
, as we saw in our previous
Amazon marketplace yearly predictions for 2020.
In order to sell and to
rank your products on Amazon
, you need to pay for advertising. But differently than many other platforms, Amazon offers advertisers data that is irresistible: a closed loop that shows them how effective every dollar they spend is, and more than two decades of insight on the actual buying habits of consumers, rather than just their web-browsing habits. "I can understand better the value of $1 spent on Amazon because I can literally see the transaction," – Eric Heller for the Financial Times.
Improvements in the Platform & New Features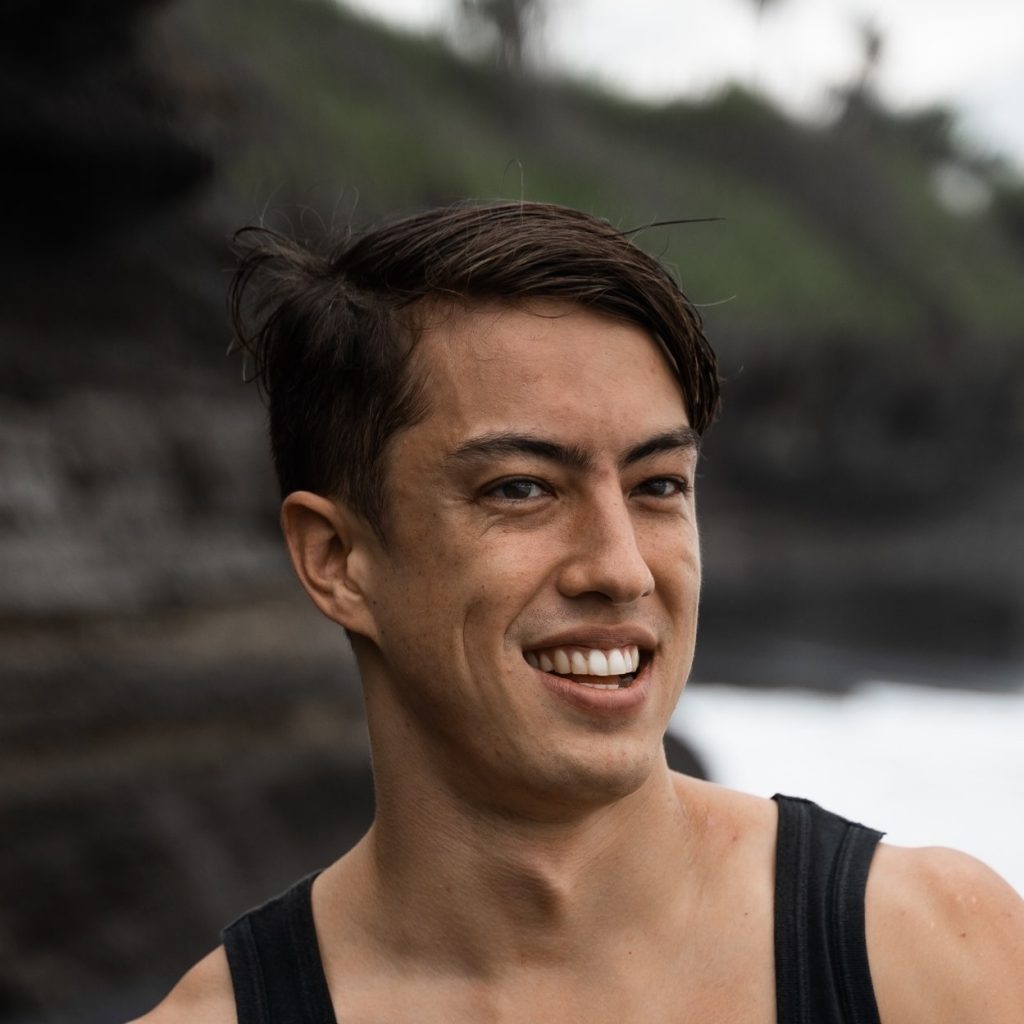 Amazon Ads is evolving at a super fast rate, and while the platform is still very basic compared to Facebook or Google Ads, it's slowly becoming comparably sophisticated. In 2021 I predict Amazon will be releasing new features at an even faster rate,
comments
Danny Carlson
, an Amazon E-com Expert specializing in PPC Management & Listing Optimization who founded the Agency
Kenji ROI:  
Based on what we're hearing from our Amazon Ads representative, there are many different initiatives in the works that will bring
Amazon Ads platform closer to the complexity of Facebook with increased ability to use images, headlines, and off Amazon targeting to differentiate your ads.
Because most of the platform up to this point has remained very simple,
brands don't need to dedicate high performing team members and lots of hours to compete, driving CPC up for everyone
. But the more complex it becomes, the more great marketers can work their magic and get much better results than the companies that are simply putting up really basic campaigns and only kinda know what they're doing. I see this as a positive thing because it creates more opportunity for Amazon sellers that really dedicate themselves to the art of Amazon Ads to use it as a leverage point to dominate their niche.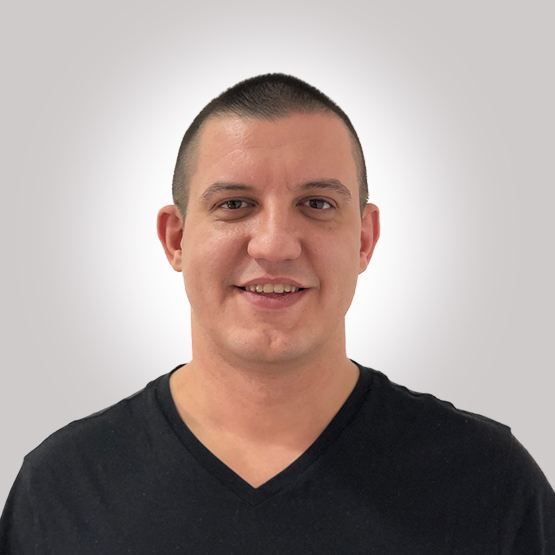 Similar thoughts come from
Lazar Žepinić
, who has been working on PPC for over a decade, today founder of
Sellers Alley:
In 2021, Amazon will focus more on improving its ad platform,
just like it did with Sponsored Display Ads, and adding new targeting options for
brand-registered sellers
. We expect to see enhancements in advertising reporting to help sellers better understand their ad performance. According to our predictions, Amazon will boost ad campaign optimization for sellers. The company will build
more advertising features that focus on specific objectives such as brand awareness, growing a follower base on the Amazon store, and increasing conversions.
We predict improved targeting precision to include customer demographics, location, interests, etc. Also, there will be more off-Amazon advertising options in the next year.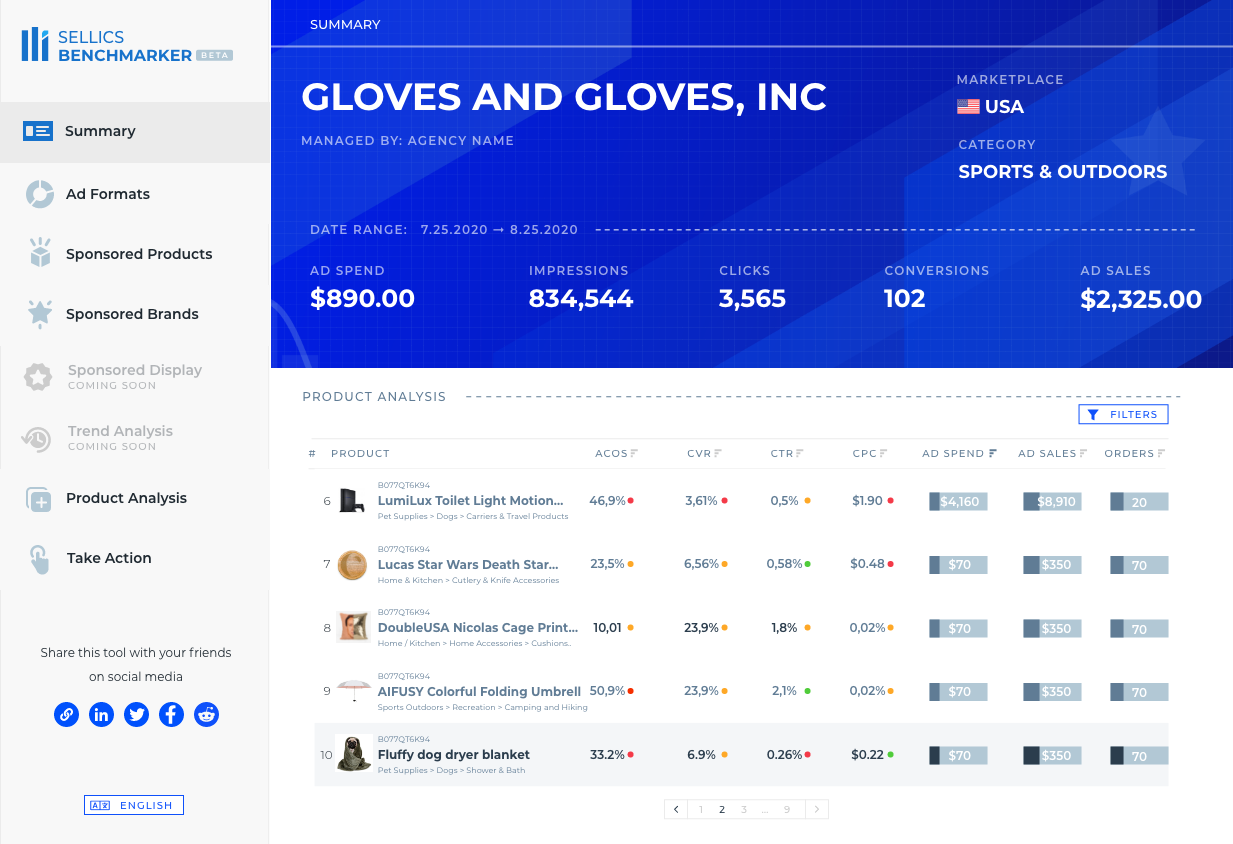 Amazon Attribution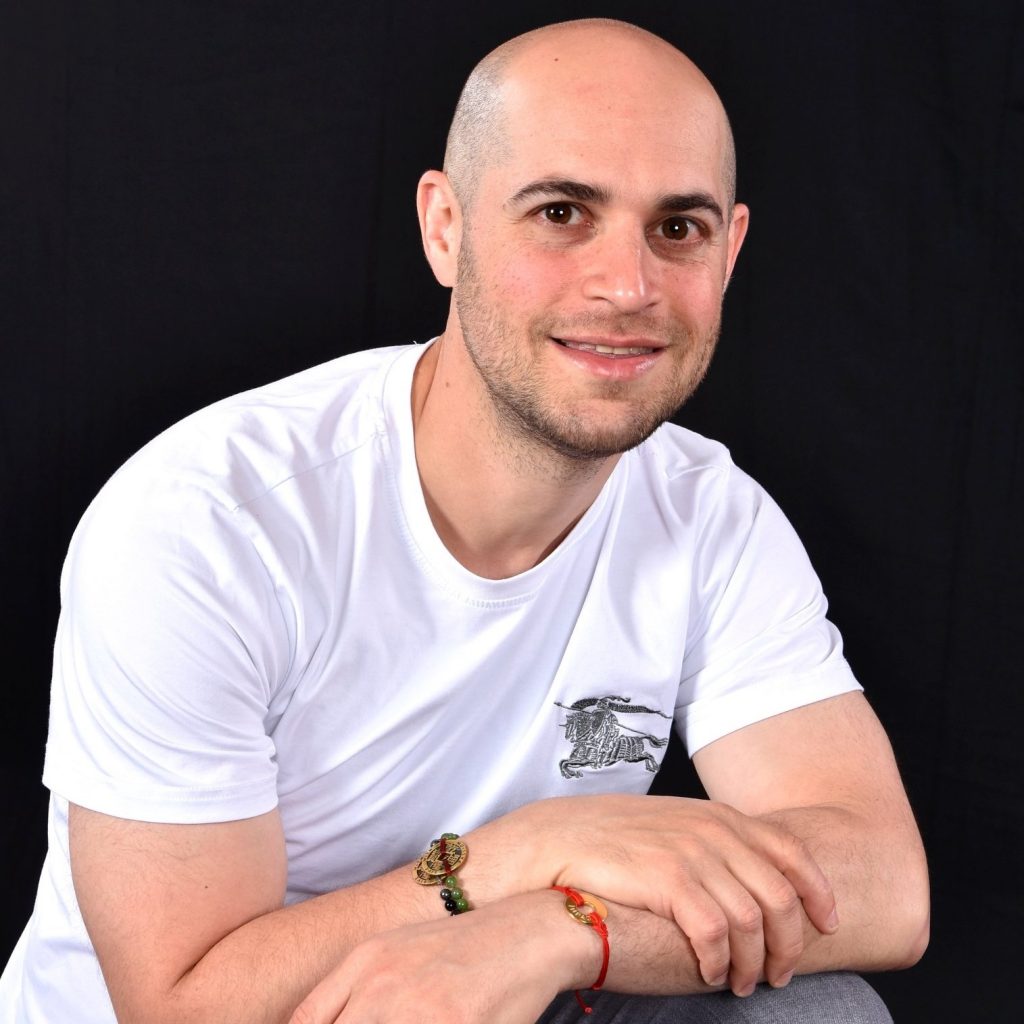 If you're not using Amazon Attribution, it's probably time to start, now.
What is Amazon Attribution?
A new platform implemented for advertisers to get insights on their off-Amazon traffic. Using Attribution, sellers can refine their marketing funnels, discover new sales opportunities and optimize their budget spend. A few things will happen that will open up doors to send traffic to your listings – according to
Liran Hirschkorn,
CEO at
Incrementum Digital:
Amazon Attribution will get better and easier to work with
and will be integrated into software tools – which will prompt more sellers to send google and external traffic to listings.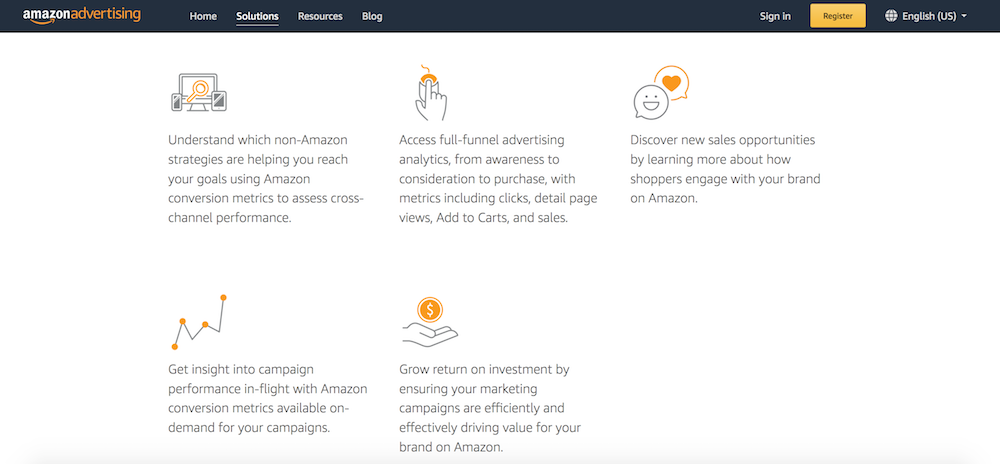 Amazon DSP Advertising
Liran continues with:
DSP will have an API and what was previously reserved for bigger brands will now be more accessible at lower commitments to smaller private label brands
– I would expect DSP adoption and Amazon attribution usage will increase among private label sellers who have not utilized either platform to drive additional sales. At the same time I would caution newer sellers to focus their efforts on maximizing internal Amazon traffic before broadening to DSP and External using attribution.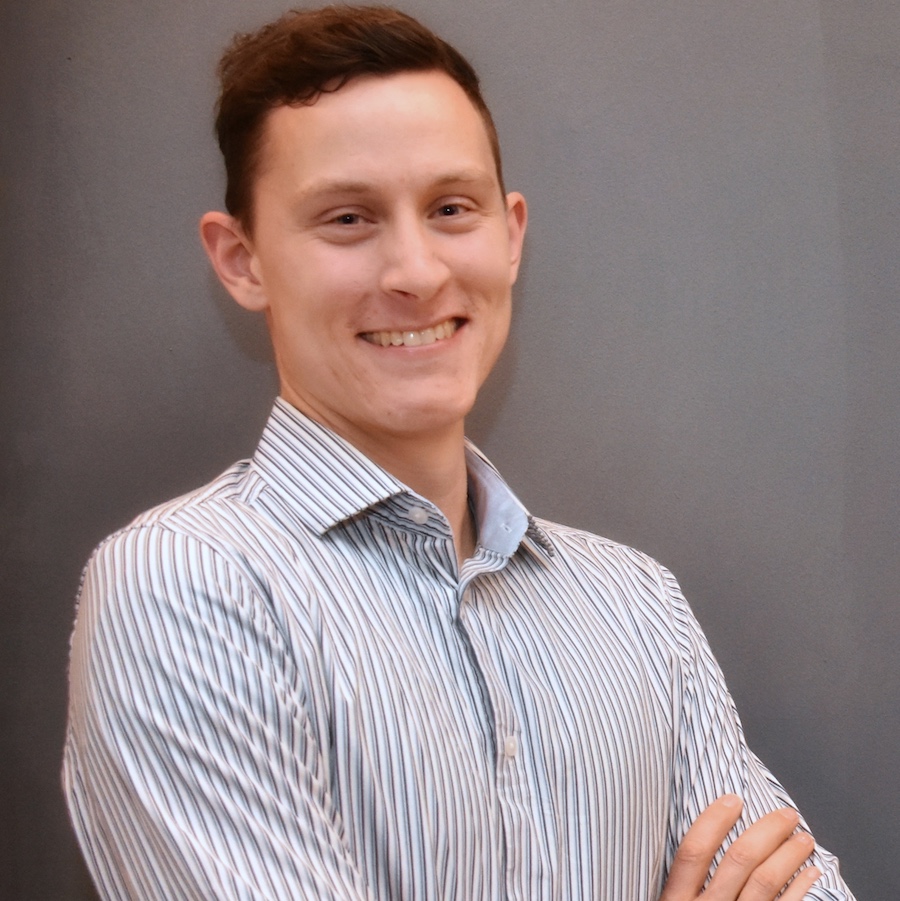 2021 will be the year that Amazon
shifts the focus of their sales team heavily to DSP and tries to get larger PL businesses and other 3P sellers to give it a shot,
through them or through agencies with Self-Serve DSP access. They've mostly been interested in large vendor accounts, but I expect they will try to drive demand on the seller side too so they go and search for agencies themselves – reveals
Brent Zahradnik
, Owner at
AMZPathfinder.com:
I also expect
Amazon will be pushing display ad inventory through the Sponsored Display ad type in the Advertising Console heavily
as they start to run out of ad inventory space on the amazon marketplace itself, and start to push out into the
wider market of open exchanges and APS
. This will also mean a rapid rate of feature additions and catchup, then finally innovation for that campaign type on Amazon. I predict that
Store Pages and video will both continue to grow in importance
as a part of the advertising landscape internal to the amazon marketplace. I also look forward to more features being added for the sponsored products campaign type which will finally put it on the same level as Google ads.
New Category Ads & Placements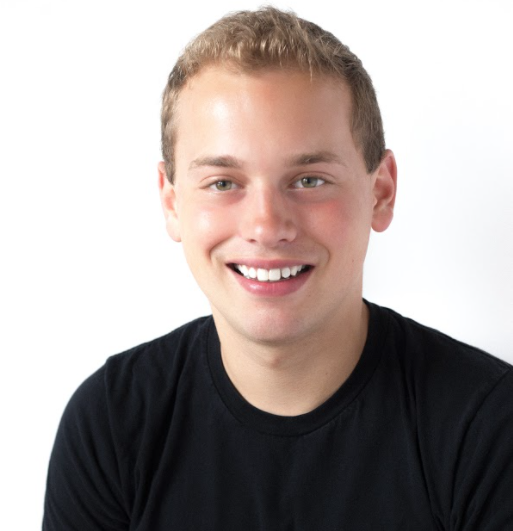 Selling anything possible on Amazon's web estate has been a priority of the company since a long time. According to
Will Tjernlund,
who has been selling on Amazon since 2013 and is the co-founder of
Goat Consulting, 
in 2021 Amazon will allow non-Amazon products to advertise within Amazon's ecosystem: Examples would be a
monthly workout plan for people who bought weights or car insurance ads to people who searched for tire repair kits
. The ability to advertise brick and mortar or services on Amazon will cause CPC to go up a lot. A car insurance customer can be worth $1000s of dollars. It will be hard to advertise your tire repair kit that's $19.99 when CPC is $30.00 due to insurance companies bidding up the keyword. This potential scenario doesn't seem too happy for sellers who are noticing cost per click to constantly go up – regardless of which category. 
Back to Top
2. Ranking Products on Amazon in 2021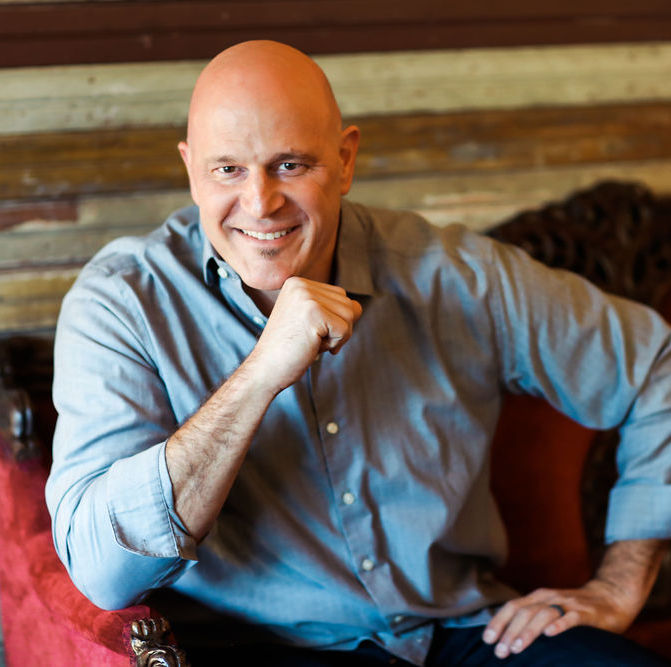 "What's In It For Me?" This will be the year competitive sellers
shift from "algorithm focused" to "customer focused".
Historically, it worked well to build product listing titles and bullets that spoke to
Amazon's algorithms to demonstrate relevance and push for higher search rank visibility, 
says
Brian Johnson,
CTIO at
Canopy Management
comments: as competition rises and shoppers are flooded with product listings that blend together as they scroll through on their smartphones –
brands will need to shift their targeting and listing optimization to 1st grab the attention of the shopper, then 2nd beg enough curiosity of the shopper to click through to the product listing, then 3rd answer the shopper's curiosity
within just seconds of landing on the product page.  Brands that update their product images and titles to stand out differently from most same-niche competitors, include a benefit within the title and quickly answer the question "What's In It For Me?" will be the brands that increase shopper engagement, increase conversion rates and ultimately increase brand share on the Amazon sales channel. In order to rank on Amazon, it is crucial to understand
Microtargeting and Relevancy Score
, two topics that we have highlighted in the video below:
Get ZONGURU with an Amazon Discount through our affiliate program 
Back to Top
3. External Traffic will Continue to Gain Importance for Amazon
Being On-Amazon paid traffic becoming more expensive every year, sellers are starting to find new ways to bring external traffic to their Amazon listings:
Influencers & KOL marketing
, Social Media, Google Ads, Blogs & Videos are just some of the most common ways to use external traffic to increase CVR and sales. We have seen in detail how the new
app TikTok can help you boost your brand visibility on Amazon and generate huge sales
in a very short amount of time with its incredible virality (read guide here)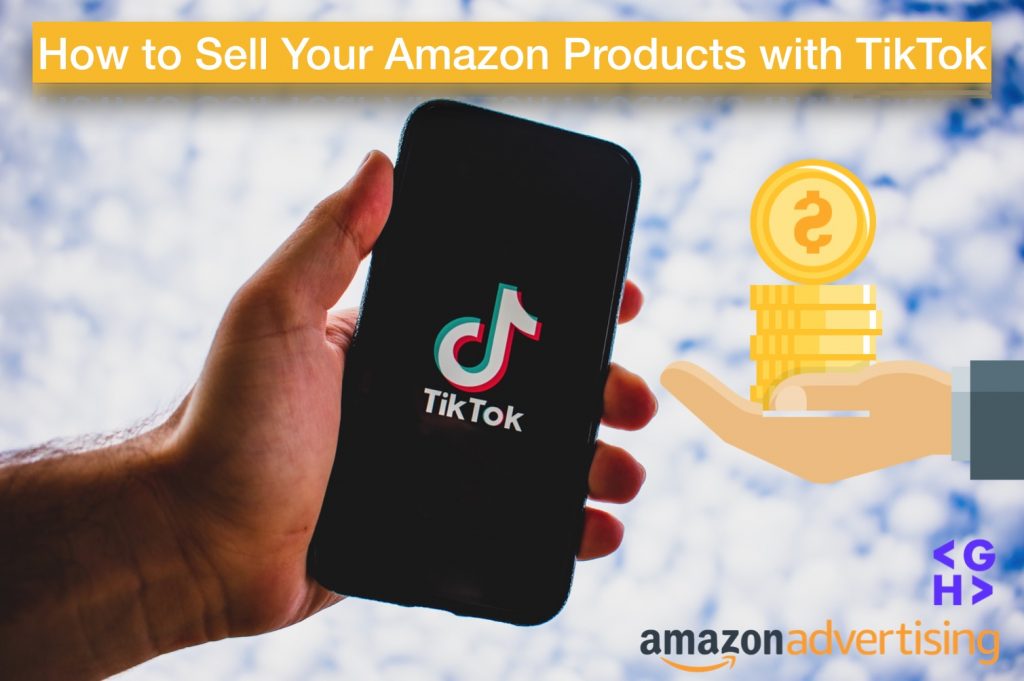 What else is in for Amazon sellers? According to
Andy Lee,
who has been selling online for over a decade and has been teaching thousands of entrepreneurs from all over the world, these are some of the trends to look for in 2021: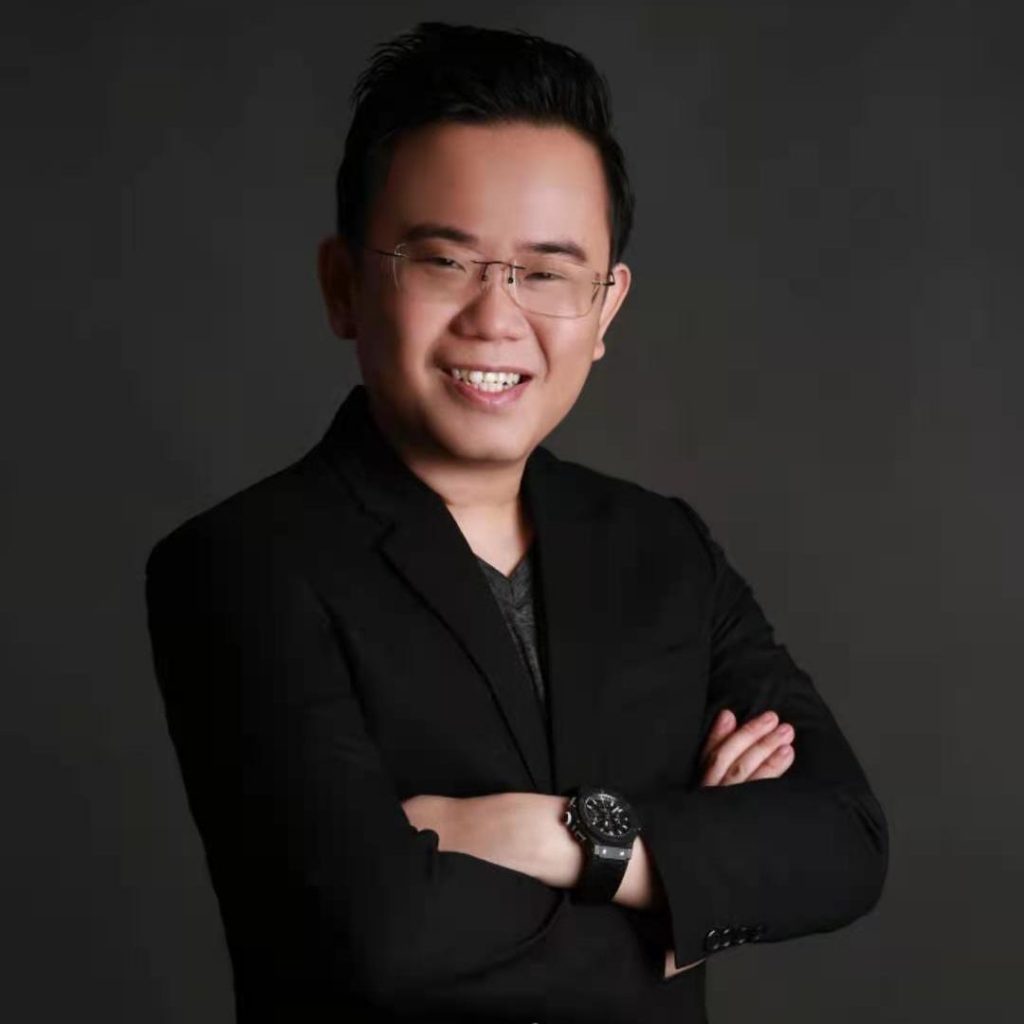 "Live" Selling:
Amazon had always been trying to copy what Taobao is doing and this is one big shift going forward. In 2019 and 2020, we see more and more medium to big brands doing "live" selling on Prime Day. This will be a big shift going forward as Amazon had also launched their "Live" Selling App in Apple Platform. We are also be launching our "Live" selling crash course for those interested.
Competition:
Competitors from Facebook –
Instagram Shopping, WhatsApp Webstores, Facebook Shopping –
are of those who is not willing to sit back and wait for something else to happen. I know that YouTube could be coming up with some form of Shopping function soon too. Together with Walmart and eBay are all coming up with new things to grab more market share. We saw a rise in eBay Sales in 2020 and looking forward for more business in eBay.
Traffic
– Amazon always like more
external traffic
and with the implementation and future evolution of
Attribution
, we just had one more confirmation of this statement! Now with anyone who is Brand Registered, you can actually sign up for that too!
Back to Top
4. Why TikTok is THE Platform to be on in 2021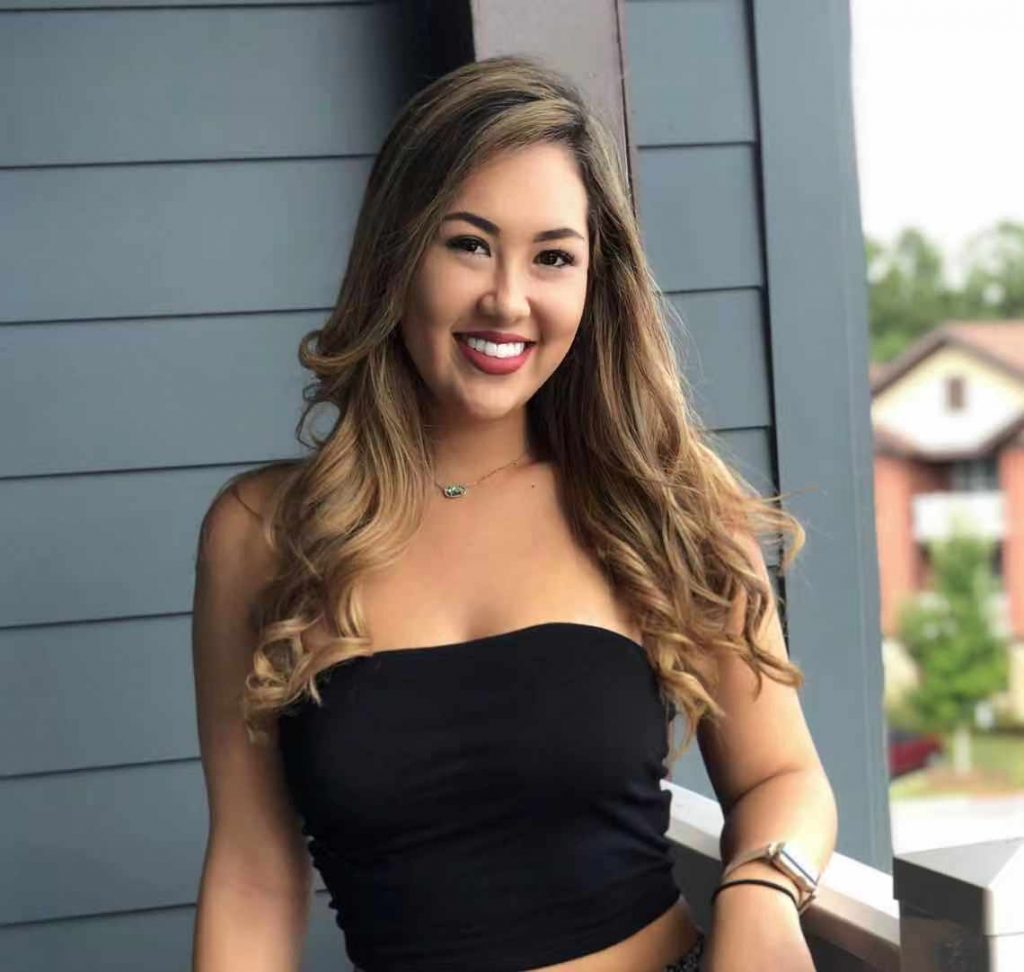 According to
Gracey Ryback,
who has started from zero one of the most followed TikTok accounts for Amazon coupon codes called "
AmazonCheats
", gaining more than 300,000 followers in less than a month,
the video sharing platform will continue to be as successful as it has been in 2020
(or even more)
both by being influential culturally and product market-wise;
with more content being produced over time, it's going to get harder to get as much organic reach as before, but still much more organic reach possible than any other platform. Apple is coming out with the new update iOS14,
going against Facebook use of data and consumers' privacy,
asking each user if they allow other parties to use their data. This is going to make advertising harder without the metrics that were easier to get before. [Change of social media and privacy is something that we had already discussed in the
previous predictions for 2020, when we saw changes coming for 3rd party messenger apps such as Many Chat.]
Because consumers privacy is going to be such an issue for advertisers, that's why I thing marketing is going to move towards Influencers Marketing and especially on TikTok.
This industry is going to boom in 2021 (if it didn't do it already) because there will be relatively less limitations on personal influencers account than on bigger platforms such as Facebook, Instagram, Google, etc. – continues Gracey. Microinfluencers are going to have a bigger chance to make money, more than they had before. Also
influencers are going to have more metrics available for their own micro audiences, eg
: what percentage of my audience is female or male, where do they come from, what's their age, what kind of music they listen to, etc. From what I heard talking to other people in the industry, if you think of Social Media as a sales funnel,
TikTok is the best top of funnel to have: the best way to funnel people into your YouTube Channel, Instagram, etc.
You can send them there from TikTok and easily turn them into buyers and customers. I think that's where the market is going to go in 2021.
Back to Top
5. New Features and Branding Tools for Amazon Sellers
Amazon Stores
Saying it with
Liran Hirschkorn
again, Amazon has been showing signals that they want to send you free traffic to your storefront (see screenshot abobe with free placements on product detail page). Take advantage of it, as more of that will happen in 2021 – to me that means
focusing on storefront from a design/conversion rate optimization standpoint and using that to cross-sell and get a higher average order value as consumers browse for related products within your store
. Combining free organic traffic + paid traffic to optimized storefronts is a high payoff activity for 2021.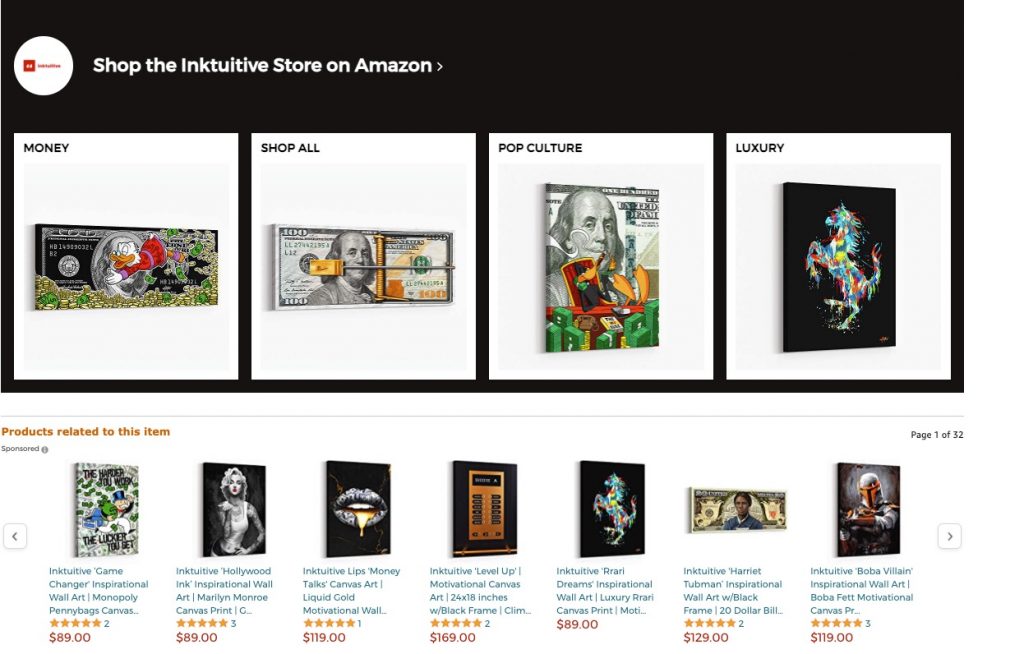 Interactive and Engaging Shopping Experience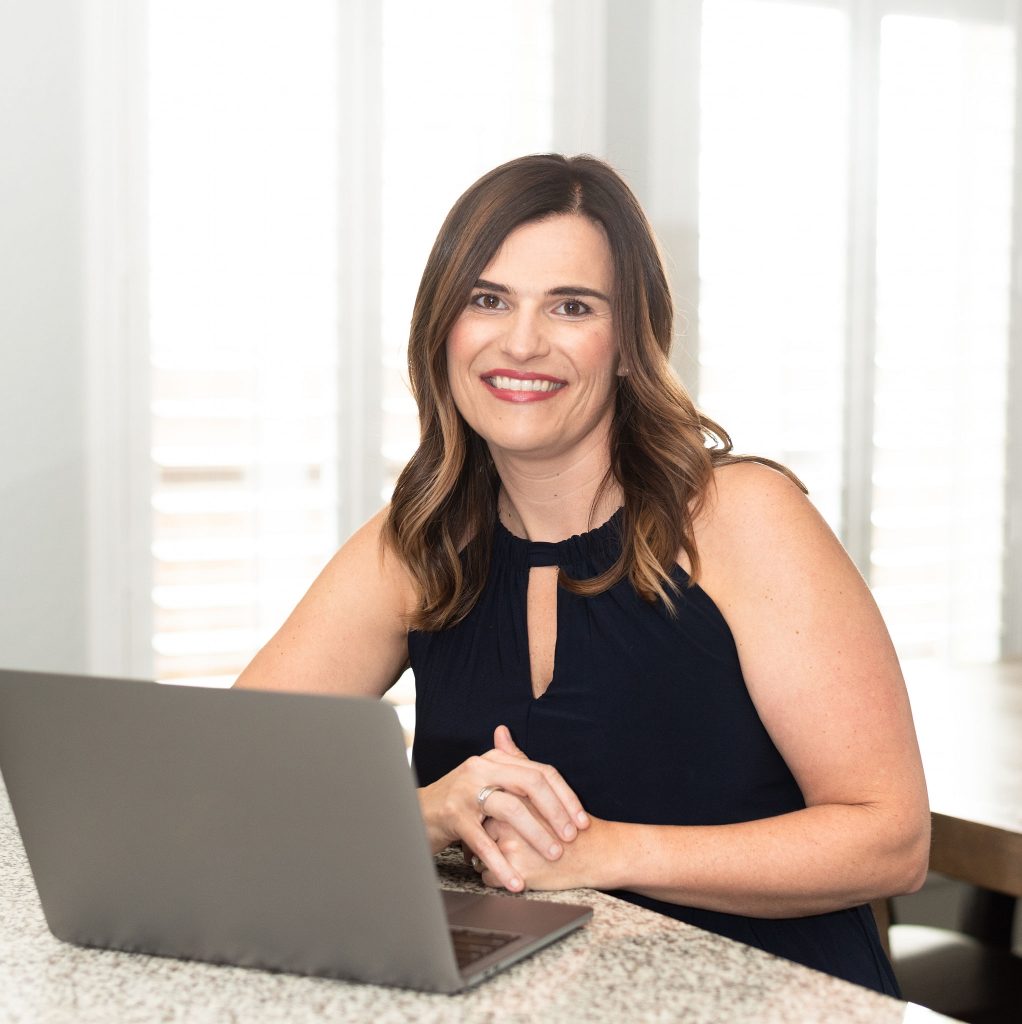 This is how
Amy Wees
, CEO & founder at
AmazingAtHome
likes to describe it:
Amazon Live streams are now featured on the main menu of its popular Fire TV devices as well as the home page and product pages
. For example, check out this robot vacuum live stream in the middle of a best-selling coffee maker's product page. Also taking up serious real estate on the page are video ads and sponsored brand ads, editorial recommendations highlighting brands recognized on and off Amazon, and Amazon posts leading buyers on mobile to storefront links.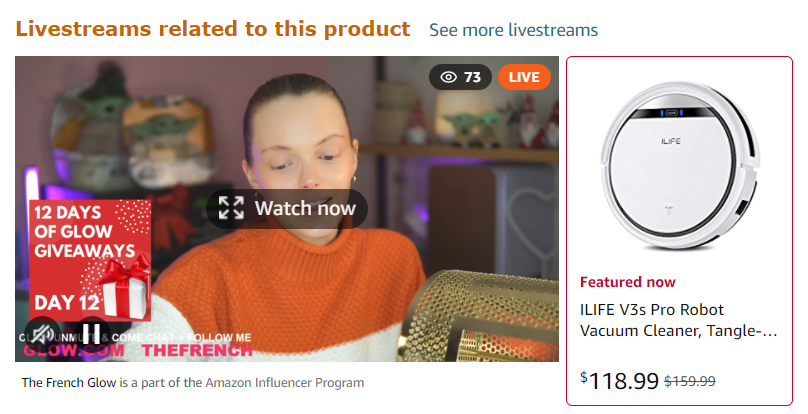 Getting to page 1 looks different in 2021
. To compete, you'll need to be brand registered.
Create an incredible storefront showcasing your products and brand message, and carry that same look at feel in your A+ content
. Maximize the real estate in your category by creating posts and Amazon live sessions to lead more customers to that storefront. Take advantage of video ads, sponsored display, and sponsored brand ads to get closer to the top of search (and your competitor's buy box). Finally, focus efforts on content creation and recognition off of Amazon for increased sales ranking and editorial features on Amazon, concludes Amy.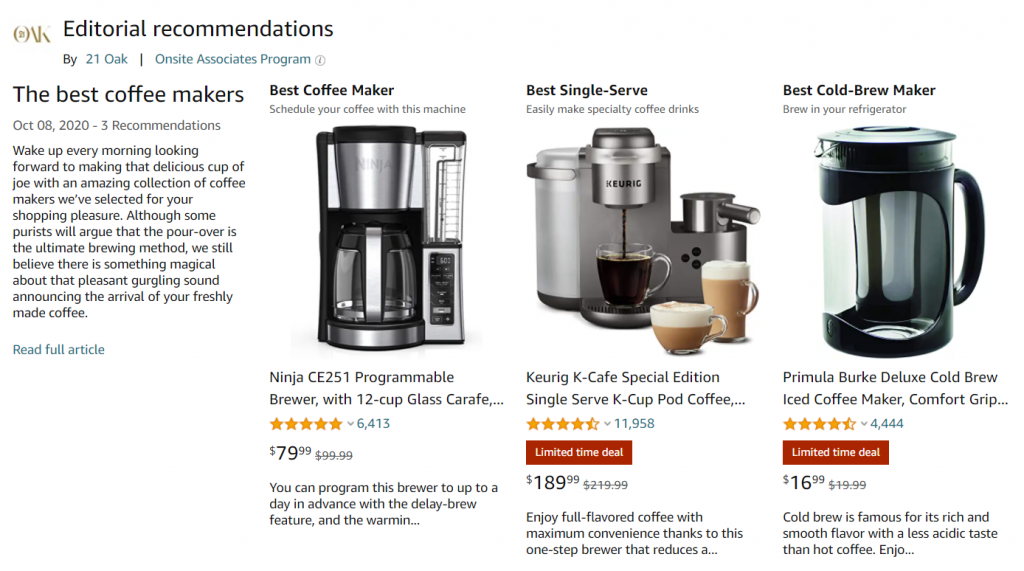 More Creative Asset Available for Amazon Sellers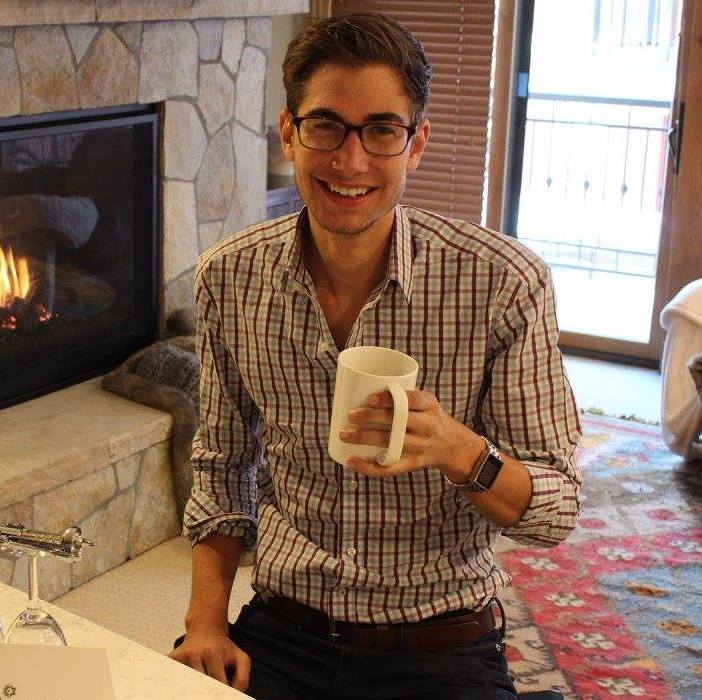 Amazon has been opening up its platform in regards to creative asset types but only for very specific groups of sellers. In 2021, I predict we'll see a wider range of seller's gain access  to features like multiple videos, and 360° photos as well as expanded A+ content formats – tells us
Anthony Cofrancesco
, the Industry Liaison of
PickFu
and who had previously worked also at Amazon.
He predicts as well more testing tools within Seller Central and Better Creative:
"this prediction comes with a bit of wishful thinking but I hope to see Amazon continue expanding A/B testing tools within Seller Central. Sellers have already seen moderate success from managed experiments on A+ content and product titles and I'm hoping we'll see similar tools rolled out for images and video. […] In 2021, we'll see even more sellers invest heavily in high-quality creative assets that span across the entire storefront. Expect to see product packaging, lifestyle images and video that will match the appearance of nationally recognized brands."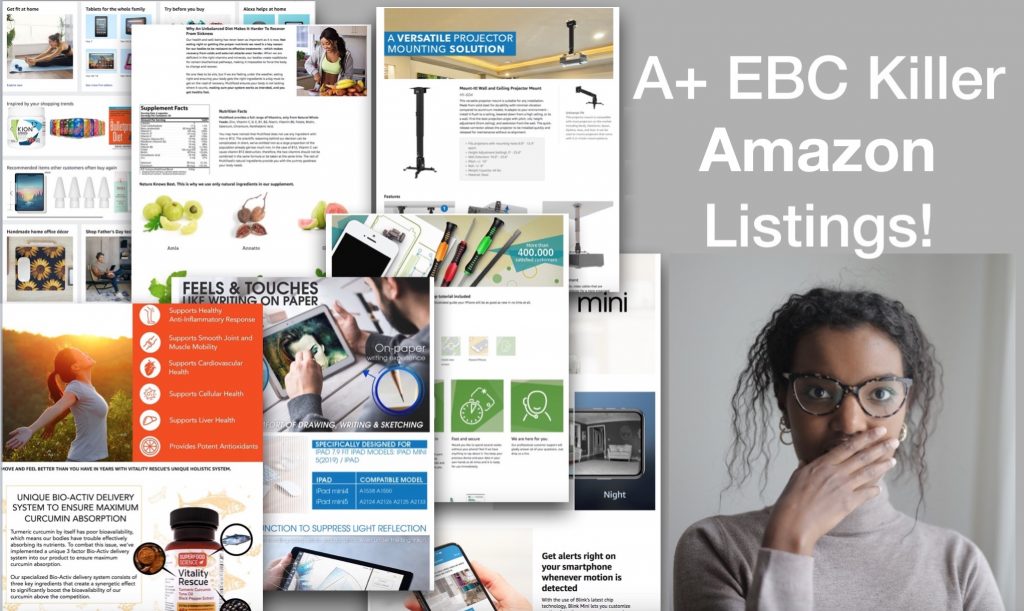 Back to Top
6. Seller Central & Inventory
Reviews & Messaging
Sellers should monitor Amazon's future
updates of its communication policy regarding the Buyer-Seller Messaging Service
– tells us
Lazar
Žepinić
: Next year, we expect to see more limits and requirements for sellers in their communication with buyers. The company has already changed direct communication between sellers and their customers by limiting the number of messages they can send to buyers and removing the ability to comment on product reviews. This is important because customer reviews significantly affect purchasing decisions for most buyers who trust those online reviews.
Considering the introduction of the "Request a Review" button, we might even see Amazon's complete removal of the seller messaging system.
William Tjernlund
adds: I predict in 2021 that Amazon will get rid of the number of reviews and only show the total average unless you click on the product detail pages. It does not make sense to allow some products to get 100,000s of reviews in the long term. It will cause the market to be stagnant. It will be hard for new entrants to compete if everyone has 100,000s of reviews. In 2021, I predict they move to an AVG star rating over the number of reviews. This will help mitigate against massive amounts of negative reviews while making the marketplace more healthy.
Inventory & Logistics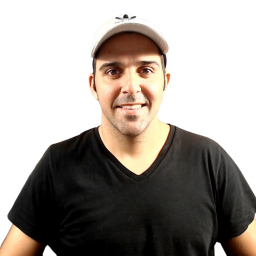 Tomer David
, 7-figure seller and owner at
Sourcing Moster
, reveals to us: The past year was very challenging to all Amazon Sellers, no one expected that Amazon will force such restrictions and have such delays especially after the first COVID-19 wave, which means that in 2021 we will still have uncertainty and every amazon seller or brand should be prepared to any scenario.
Having your own warehouse is the best option in my opinion for better control and efficacy but even 3PL with stock ready to be shipped as FBM or sent to FBA is necessary
. It's also forcing us to be much more organized and prepared as far as forecasting, supply chain efficiency, and inventory management and take it to the next level in order to be competitive.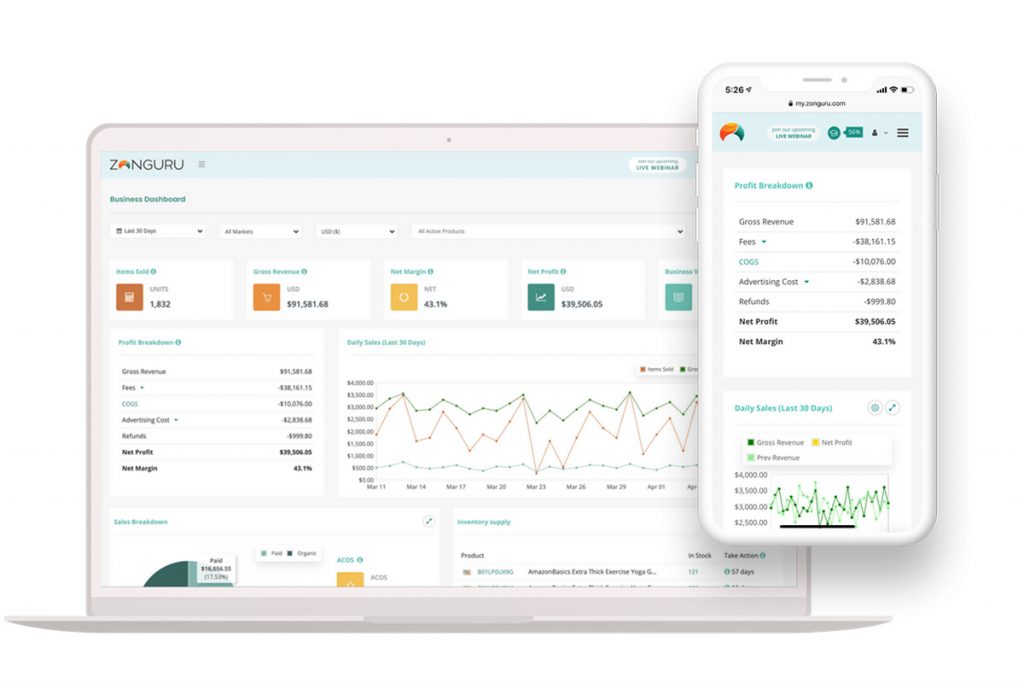 Back to Top
7. Amazon Black Hat in 2021
We have talked a LOT about
Amazon's Black Hat practices and how to protect yourself from most common attacks – you can read the full guide on this blog post
. In our past year's Amazon predictions, we saw how illicit tactics by ruthless sellers aren't really disappeared, despite Amazon's great efforts in containing them and despite many sellers / black hat service providers trying to cover this issue.
Black Hat has been mutating into different forms of attack.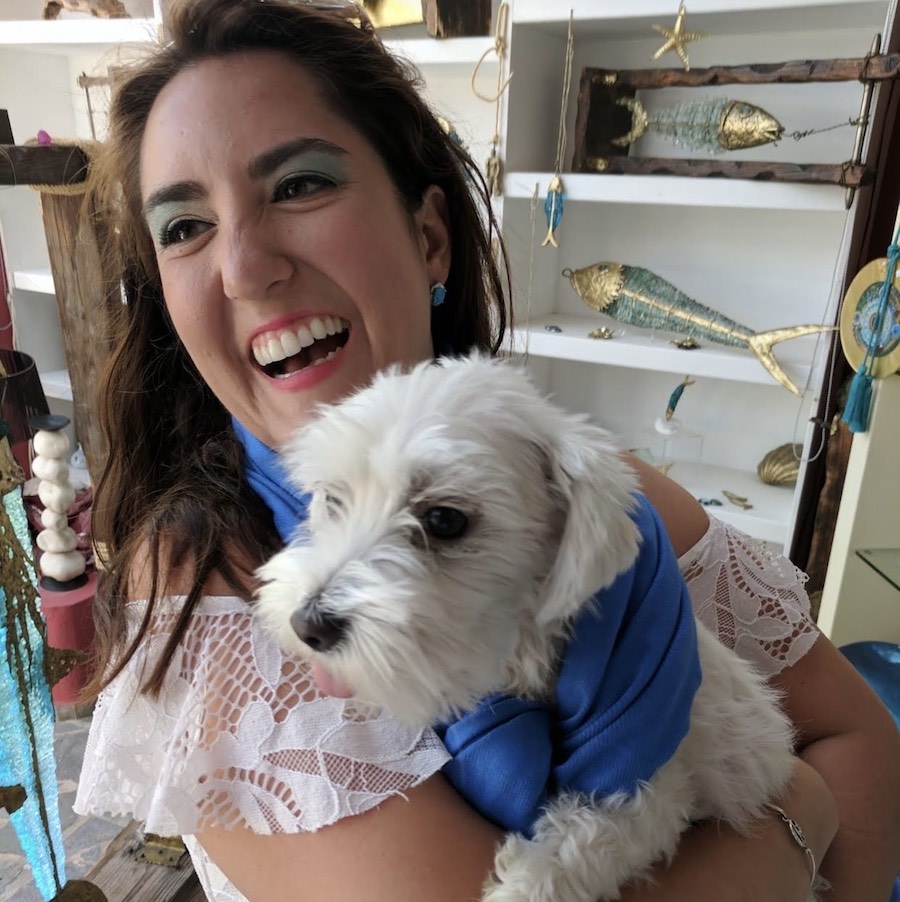 Since Covid's inception, I have seen an influx of increased black hat activity against my Amazon Account Health clients, particularly those doing private label – reveals to us Tiffiany Hepburn, the founder & CEO of Eat Sleep Amazon, who did $125,000 in sales within her first eight months part-time while battling medical disabilities and chronic neurological Lyme disease. "This includes listings being hi-jacked by competitors such as via editing listing titles, A+ content, and listing description, bullet points, and even keywords. I have seen clients whose competitors have ordered and taken photos of their products and left negative false reviews on their listings. Too many negative reviews of this kind will increase a listing's NCX score and result in it becoming deactivated. Another tactic my client's competitors have done include even going so far as to update these listings with copyrighted photos after hi-jacking them then filing fraudulent copyright claims against the seller whose listing they hijacked. The competitors claim the photos and listing content copied the competitor's listing and violated their copyright which indeed it did, but the competitor is the culprit of this infraction. Sometimes competitors will update these listings to include words they know are against Amazon's terms of service, such as verbiage that is against FDA regulations, so that the listing will become blocked. It can take days, sometimes weeks, to get listings affected via these black hat tactics reinstated. My projection is that as we continue throughout 2021 and the increase in COVID cases and lockdowns, these black hat competitors will continue to implement these tactics and strategies and find new ways to try and tackle their competition."
To summarize, here's a short list of which black hat tactics are STILL present in 2021 and how. You can read how to protect your self from them in our guide here or send us an email at [email protected]:
False Claims – Less present Fake Reviews – Still present BR 2.0 Takedown – Less present Stolen Trademark – Still present Vendor Central Takeover – Less present Whack-A-Mole – Less present Excessive Returns and negative feedback – Still present Listing Hijacking – Still present Inactive listing abuse – Less present Review Hijacking – Less present Fake Orders (Brush) – Still present Creation of zombie listings to be manipulated later on – Less present Piggy-Back – Still present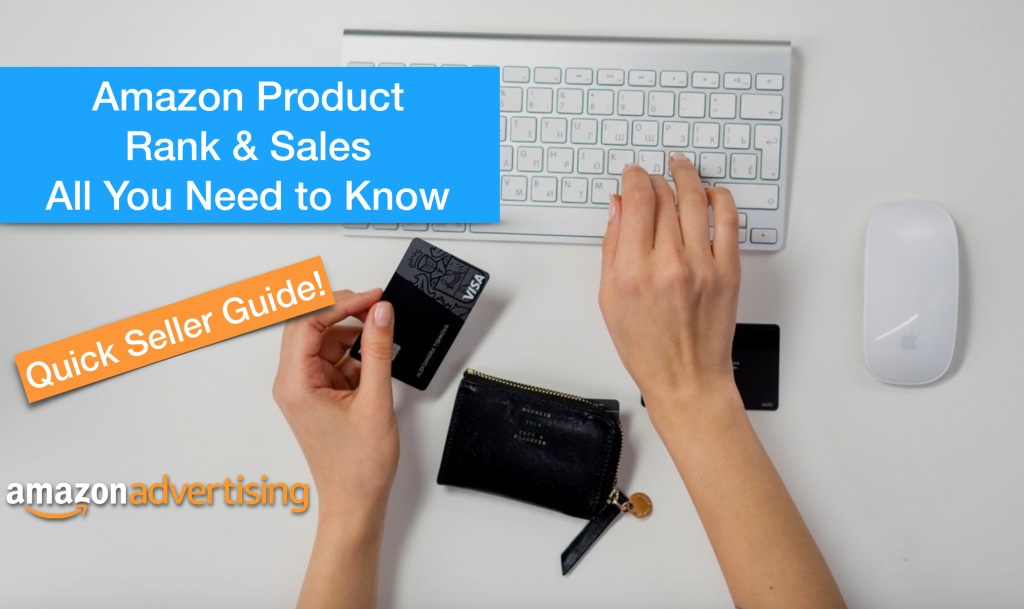 8. Why you MUST be Brand Registered in 2021
If this hasn't been made clear by now, let us repeat it:
you must be brand registered to sell on Amazon.
Technically, you don't
need
to be brand registered to sell on Amazon (not yet). But having your brand registered will open the door to the most advanced Advertising tools that we have listed above, protect you against most black hat practices and will give you access to:
Amazon EBC / Aplus Listings
Amazon Storefronts
Video Ads
Amazon Brand Analytics
Sponsored Brand Campaigns
Easier Brand Protection
Violation Reporting Support
IP Protection
Higher brand valuation
You can
read here a quick guide on how to get your brand registered on Amazon,
or contact us for any inquiry.
Back to Top
9. How Walmart is Already Catching Up with Amazon
We have covered the growth of Walmart and how this marketplace is slowly becoming one the best competitors to Amazon since 2018,
in this article where we suggest to look for alternative sources and marketplaces
in order to keep your business healthy at all times (rule do not put all your eggs in one basket).
Today Walmart is stepping up its game to become more and more appealing to Amazon 3P sellers: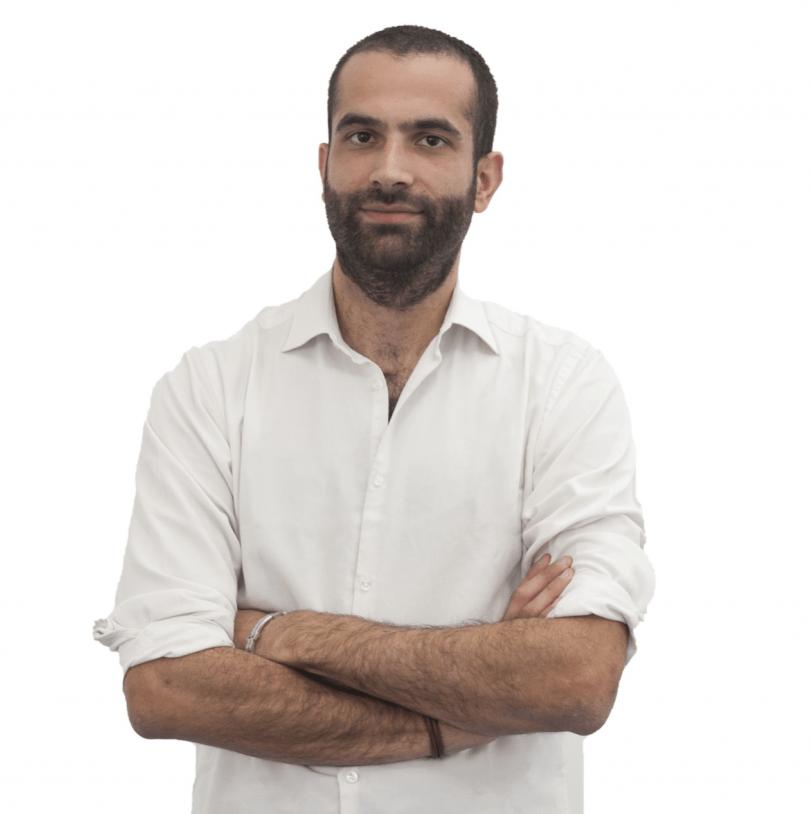 Michele Principi,
an experienced Amazon seller and in our
Growth Hack Consulting
team since 2019 says: Walmart has seen
tremendous growth in 2020 and there is no reason to think the trend will slow down in 2021.
Its third-party marketplace grew by triple digits, more than the overall industry in the US. One of the reasons behind this success is Walmart's ability to
offer free 2-days shipping to customers with Walmart Plus
, with no membership needed.
Sellers must use 3PL providers like Deliverr to win the 2-day delivery badge, which has a direct impact on ranking amongst the search results, conversion, and sales.
A few more features that should boost Walmart sales in 2021 are the
partnership with Shopify
that will make it easier for Shopify sellers to get on the marketplace and, on the customer side,
the ramp-up of their subscription service "Walmart+".
Albeit not yet as valuable as Amazon Prime, the new program is Walmart's first step to compete with Amazon on customer fidelity programs. Many
tools
that were traditionally used for the Amazon marketplace are now expanding their features to help to sell on Walmart. From the
Keyword Ranking URL generator
Pixelfy.me (one of Growth Hack Consulting's partner)
to
Teikametrics advertising service,
we expect more and more tools to expand their offering to help with selling on Walmart.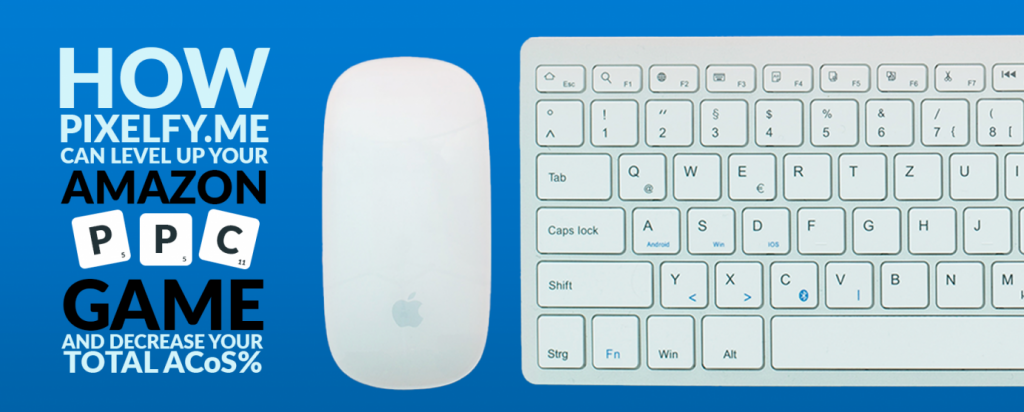 Reasons why sellers should consider expanding on Walmart right now
First mover advantage: sellers who get on the marketplace now will be in a great position to capitalize on the future increased traffic and sales volume, in 2021 and beyond
Risk mitigation: using multiple sales channels (although Amazon is still the largest one for most sellers) ensures business continuity
Grow the value of your business: Ecommerce businesses that operate on multiple sales channels are sold for a higher multiplier.
Back to Top
10. New Marketplaces to Look in 2021

There are several things we're looking forward to happening in 2021 in terms of new marketplaces or marketplace changes. The first is advertising
finally
going live in the
Netherlands
marketplace – adds
Brent Zahradnik:
"In general, I feel Amazon has had only
moderate
success in the Netherlands since Bol.com is in near-ubiquitous use and savvy consumers looking to shop on Amazon already use the German market without a problem.
Amazon's approach should be to convert shoppers who are accustomed to using Bol, and to capture shoppers entirely new to eCommerce who don't yet have a preference
. This approach will be the same hard road they'll have to take in
Poland
, where we expect to see them launch at some point in 2021. They will again be going up against an entrenched player (Allegro) who has a huge cultural and adoption headstart. Given the larger population population in Poland vs The Netherlands there is more at stake." The biggest story at least from our perspective for 2021 is
Mexico –
continues
Brent
: "It has absolutely massive potential for growth. In fact it is one of the fastest-growing ecommerce markets anywhere. We think planting your flag in the Mexican marketplace now
is the right move as its still early days and Amazon has some significant advantages compared to the uphill battles they face in NL and PL.
Speaking of Walmart, they already have a huge presences in MX and are one of Amazon's biggest competitors there alongside native players and South American giants like
Mercado Libre."
If you are an Amazon seller and your plan is to expand in South America as well, you definitely want to look at Mercado Libre. We recently had a conversation with one executive of the company based in China, and they are
actively looking for new sellers to introduce in the marketplace
(if you're based in Asia and would like to know more, give us a buzz at
[email protected]
).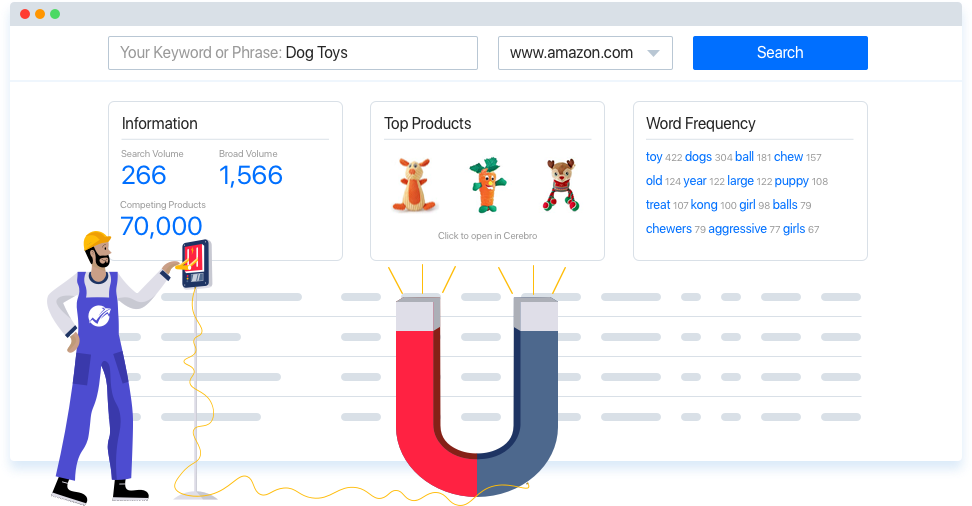 Back to Top
11. Amazon will Increase Foothold in Asia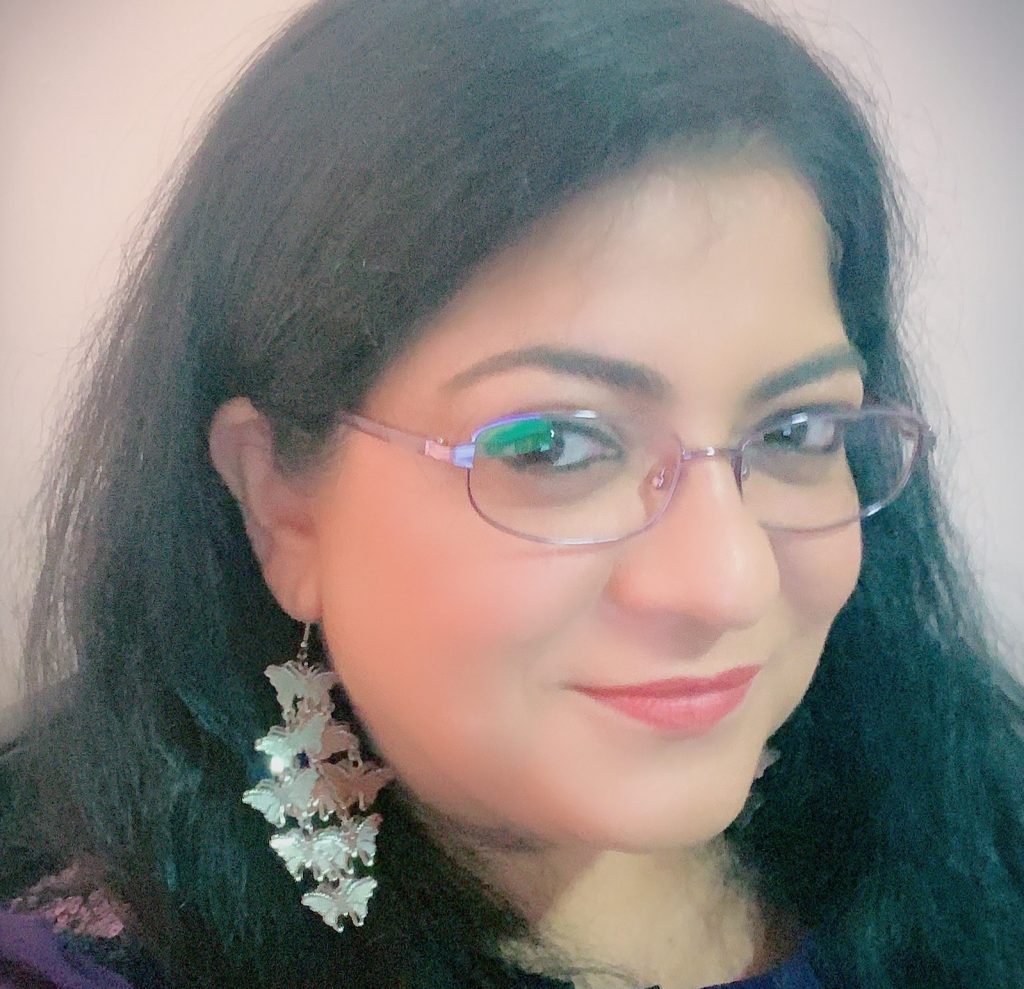 Amazon India and Singapore are two marketplaces sellers should have their eyes on in 2021.
E-commerce in India is growing at a fast rate, and Amazon is one of the leading marketplaces there. The other top marketplace is
Flipkart
, which is owned by Walmart, says
Meghla Bhardwaj
, who has been working in the Asia sourcing industry for close to 20 years and is currently the organizer of one of the top conference for Amazon and Ecommerce Sellers in Asia, as well as the host at
IndiaSourcingTrip.
Overseas sellers need to set up a company in India in order to sell on Amazon, but they can also partner with an existing seller in India to distribute their products – continues Meghla. While it is not easy for overseas sellers to sell on Amazon India,
once they crack the code, the potential for sales is huge for the right product
. Amazon Singapore is another marketplace that is growing slowly but steadily. The Amazon team in Singapore is putting a lot of effort into recruiting sellers for the marketplace. Although sales are currently slow, they are expected to increase gradually over time. As of now,
Amazon.sg
only caters to the Singapore market, but there is speculation the marketplace will open up to neighbouring countries in SE Asia such as Malaysia, Indonesia etc. And once that happens, sales on amazon.sg could potentially take off as e-commerce is growing at a fast pace in these countries.
Back to Top
12. There will be a HUGE Market to Sell Your Amazon Business in 2021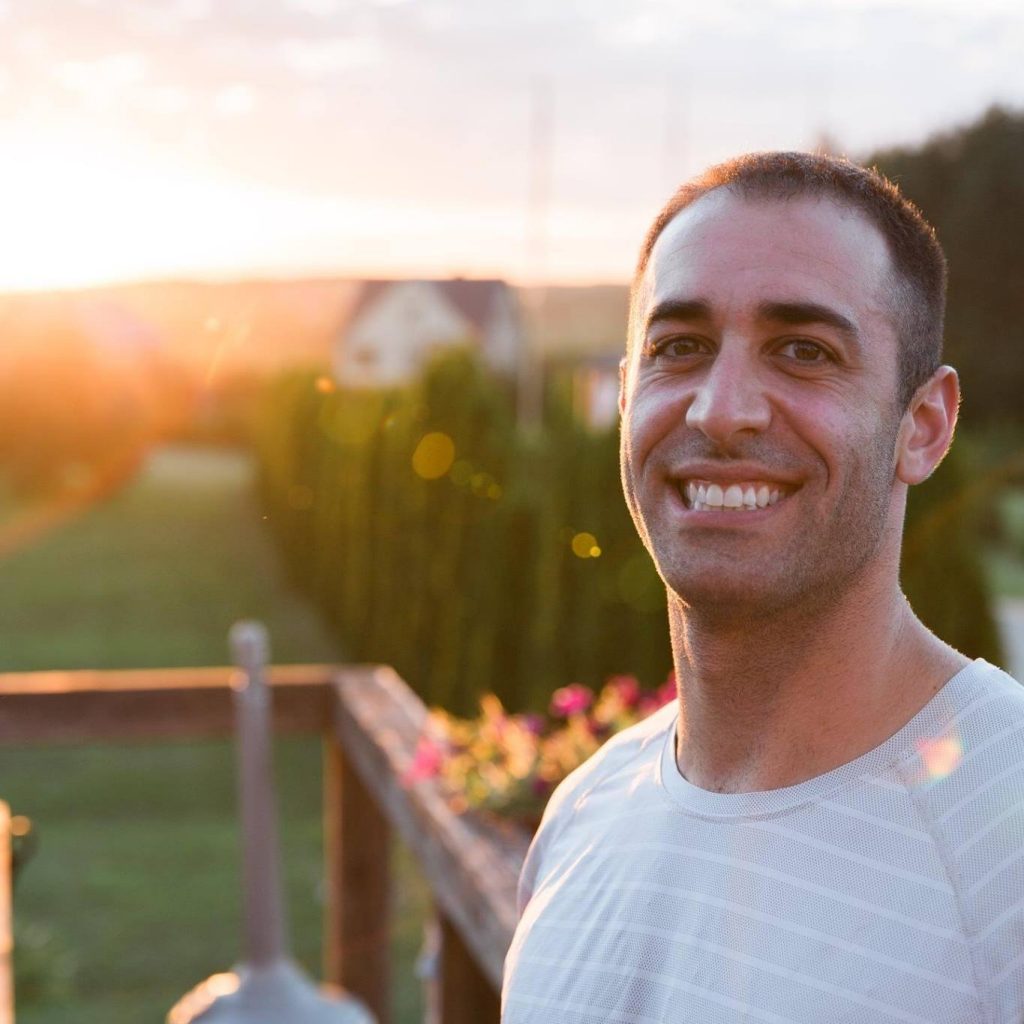 "Inspired by the public success of Thras.io many more funds are entering the FBA space in 2020. Anecdotally – it seems I am introduced to a new one every week. These are professional buyers (private equity) with lots of access to capital. And are eager to move fast to acquire FBA real estate", say
Nate Ginsburg
from
Seller Plex
, who has already sold his Amazon business. "The more funds that enter space the more competition there becomes to acquire quality FBA brands. Which will drive the selling multiples up. More opportunities to cash out to more buyers at higher multiples is great news for sellers! Congrats if you've built a solid FBA business."
Increase in Demand for Mid-sized Amazon Accounts Driven by Aggregator Funds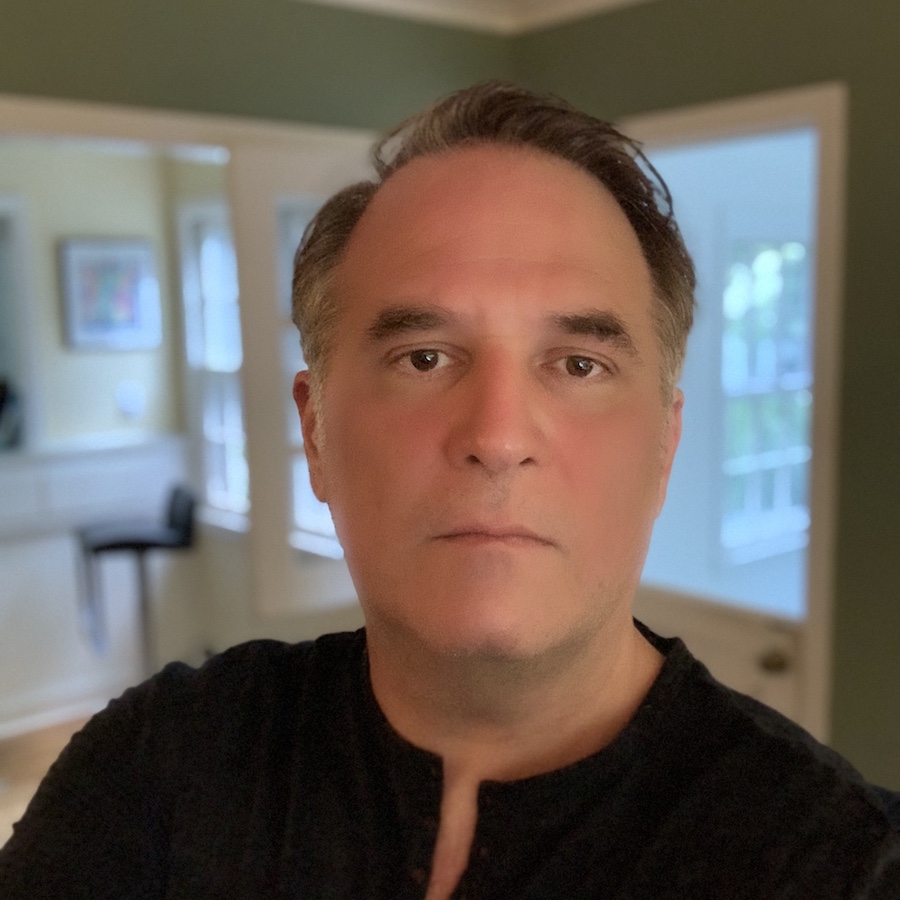 David Carroll,
founder and Managing Principal of
DJC Digital Brokers
, who has over 30 years of business experience in M&A, finance, digital marketing and digital asset brokering tells us: In July, Thrasio became the fastest US company ever to reach unicorn status ($1 billion valuation).
In 2020, a number of new Amazon aggregator funds have positioned themselves with funding and dealflow resources all chasing a business model similar to Thrasio.
Those funds include: Accel Club, Acquco, Alpha Rock Capital, Heroes [and many more…]. These funds have raised between $1.0 – $1.5 billion and are actively seeking promising Amazon brands to acquire in between $500k and $5 million. DJC Digital provides dealflow services to a number of these funds. Based on our observations, we expect demand for strong US-based Amazon brands to increase substantially in 2021. My 2021 prediction: We expect multiples for mid-sized Amazon accounts to increase from 2-3x annual profit to 3-4x annual profit in 2021. Additionally, we expect that multiples for single channel ("Amazon-only") eCommerce businesses will approach and possibly surpass those of multi-channel eCommerce businesses (with Amazon as one of the channels). We expect both of these effects from the inflow of new money from aggregator funds. David also predicts an
increase in Non-US sellers of US Amazon accounts to US buyers
, particularly financed by SBA loans and that
COVID-driven sales increases will drive higher Amazon account valuations in 2021
and declines in sales as things "return to normal" will be modest and take longer than expected.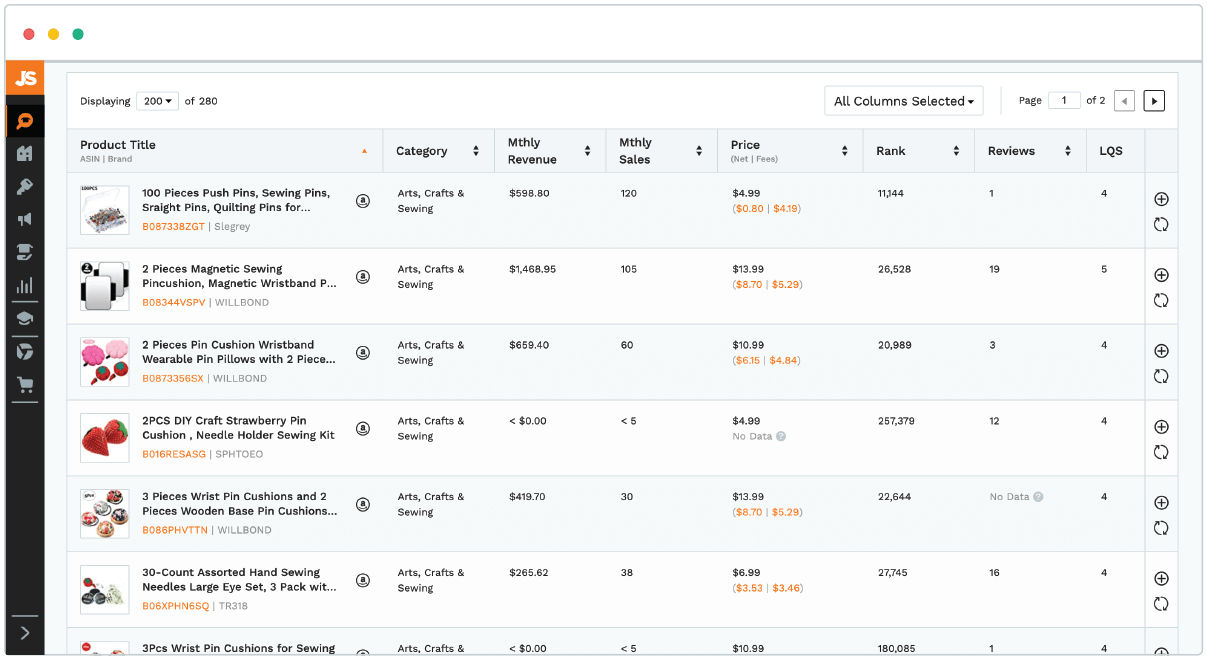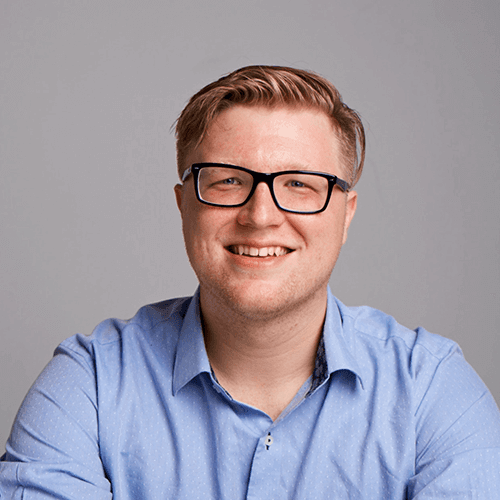 Greg Elfrink,

Marketing Director at

Empire Flippers

, a company that has sold dozens of Amazon FBA businesses over the years ranging from $30k up to $12 million in sales price adds to this: "

Over the years we've seen more and more institutional money entering the space.

These are funds that have sometimes raised hundreds of millions to buy Amazon FBA businesses. Some of these funds have seen wild successes in 2018 and 2019, which has led to a plethora of other entrepreneurs building similar acquisition businesses in 2020. All of this, along with a large leap in 2020 in transitioning the entire global consumer population to shop more online, has led to valuations in Amazon FBA businesses to rise dramatically.

Market demand for these assets have increased by several factors and will likely continue to do so in 2021.

What this means for you as an Amazon FBA entrepreneur is that r

ight now you can exit your business for a much higher valuation than in any other time in the history of the asset

. We think prices will likely continue to climb, which means this is the first time ever in the digital asset class (online businesses) we have seen that appears to be a real seller's market. It's an exciting future coming down the road and a huge opportunity for FBA entrepreneurs to make a life-changing exit with their business." 

Back to Top

What trends are the experts predicting for Amazon in 2021? How did the past year impact your business as Amazon FBA/FBM Seller?