If you're a brand owner that sells on Amazon, then you know that protecting your brand and its integrity can be a fulltime job on its own. There are many brands who balk at selling on Amazon fearing that their reputation will be tarnished by unethical sellers. With all the unfair actions used today by way too many sellers on Amazon today, it is crucial to fully protect your brand in order to avoid false claims, hijackers take over your own sales and other black hat actions to happen.
Even if you're not directly selling your brand on Amazon, someone else most likely is. It's extremely difficult to prevent your products from showing up on Amazon, which is why we recommend all brand owners to enroll in Amazon's Brand Registry. Joining the Brand Registry will help protect your products from counterfeits while controlling the brand experience customers have when purchasing your goods.
What is the Amazon Brand Registry?

In short, the Amazon Brand Registry is a program designed to help brand owners maintain control over their products on Amazon. Amazon sellers who join the Brand Registry have increased control over their brand's intellectual property and also on how their products are listed on Amazon through product detail pages, titles, and images used.

Those utilizing the Brand Registry are also able to use product IDs and Model Numbers specific to their products as opposed to standard product identifiers such as EANs and UPCs. This is especially helpful for manufacturers selling a private label brand or products that don't have standard identifiers.
Why did Amazon create the Brand Registry?
The Amazon Brand Registry was introduced to help combat IP infringement and counterfeit products from making their way into the marketplace. Amazon has faced a number of lawsuits from brands attesting that not enough was done to protect their intellectual property or to stop the flow of counterfeit products being sold.
The Brand Registry not only identifies brand owners and their authorized resellers, it also helps them enforce their standards that brands must meet in order to sell on the Amazon Marketplace.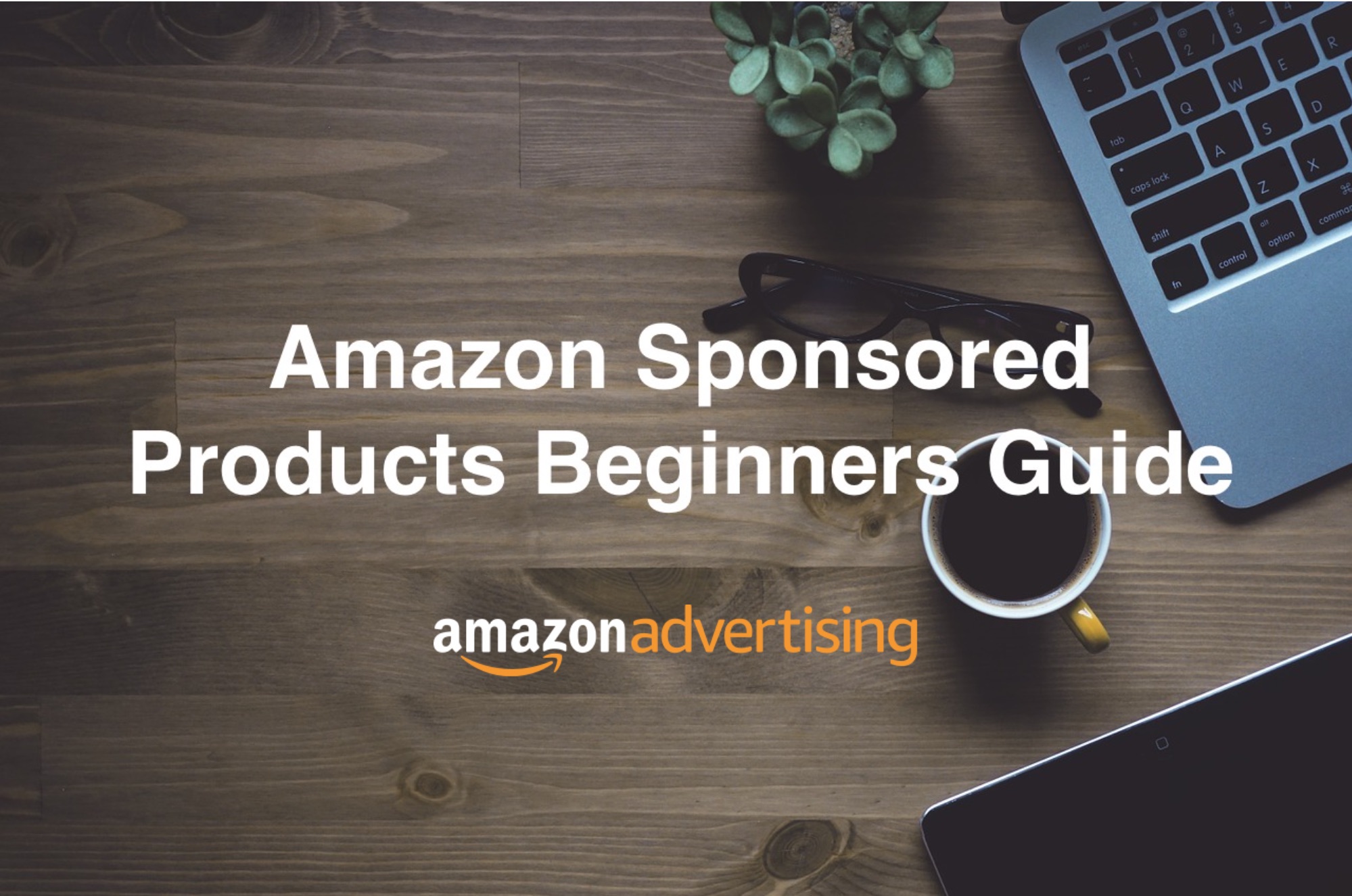 Who is eligible to join the Amazon Brand Registry?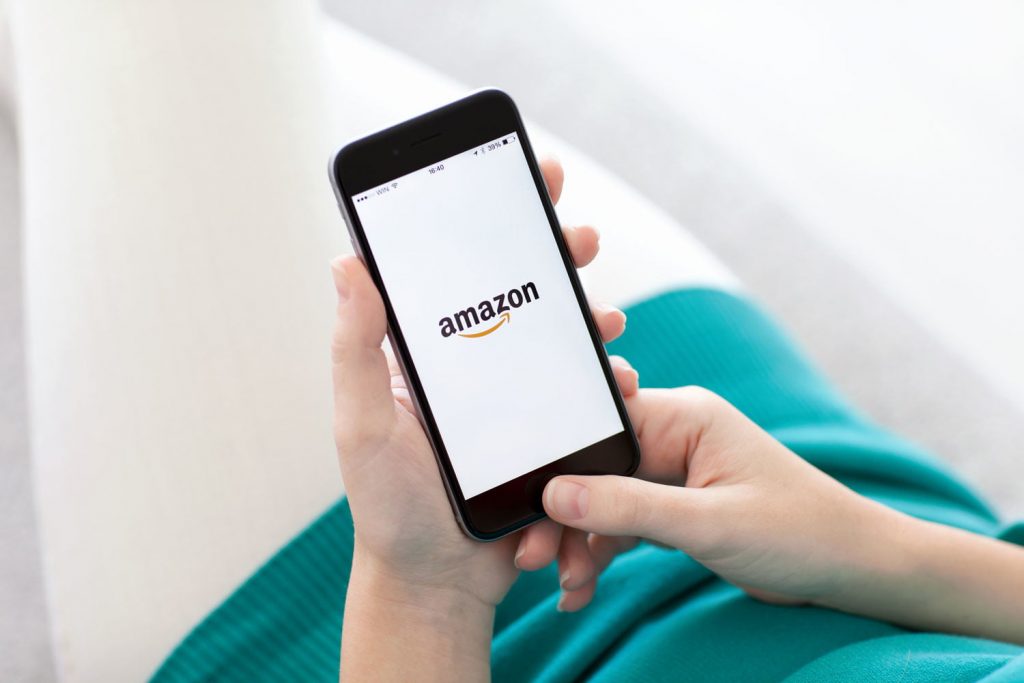 Candidates for the Brand Registry include manufacturers, private-label brand owners, exclusive distributors of a product/brand, creators of custom or hand-made products, and white-label (branded) products. Resellers are also eligible, but only if they receive written permission from the brand that they'll be selling.
When it comes to applying for the program, it's actually very straightforward. To apply for the Brand Registry, sellers must complete the application located in the Seller Central Account or send an email to the official address.
As long as you're not a BMVD (books, music, videos & DVDs) or sports & entertainment collectible seller, you'll be eligible to join the Brand Registry.
What do I need to do to register?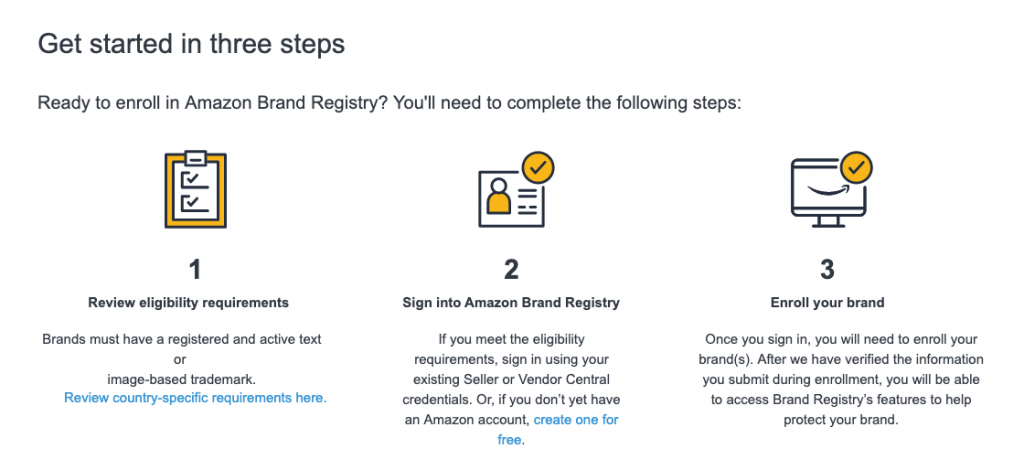 If you've found that you're eligible to join the Brand Registry, we recommend joining as soon as possible. You'll gain greater control over your listings and have an extra layer of protection over your intellectual property and brand. To enroll in the Amazon Brand Registry, follow the steps below:
1. Complete the Amazon Brand Registry Application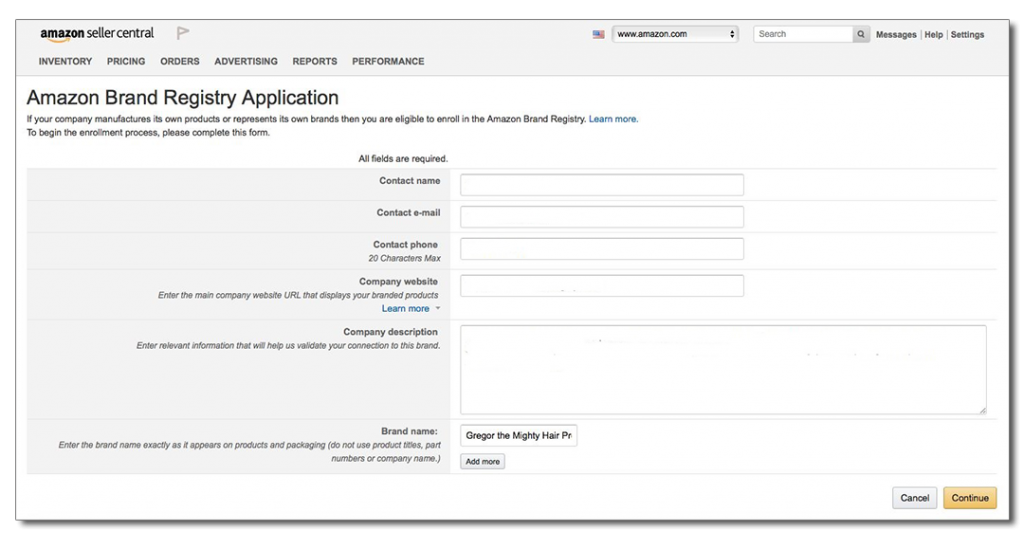 You'll find this application in the Seller Central brand registry page. You'll start by filling in basic information including your contact name, phone number, email, company website, brand description and the brand name itself. The brand name and other information on the application should match the brand name on your products label. For example, if you're selling Dave's Inks Deep Purple Ink, the brand name should be entered as "Dave's Inks".  After filling in the brand name, you'll move onto the "company description"; be sure to add all major product categories you sell in addition to relevant keywords to your brand and products.
After the basic information is filled out, you'll need to let Amazon know if you're the manufacturer or have written permission to manage the brand. You will also have to specify if you're the exclusive distributor or if there are other companies distributing the brand.
2. Submit a live website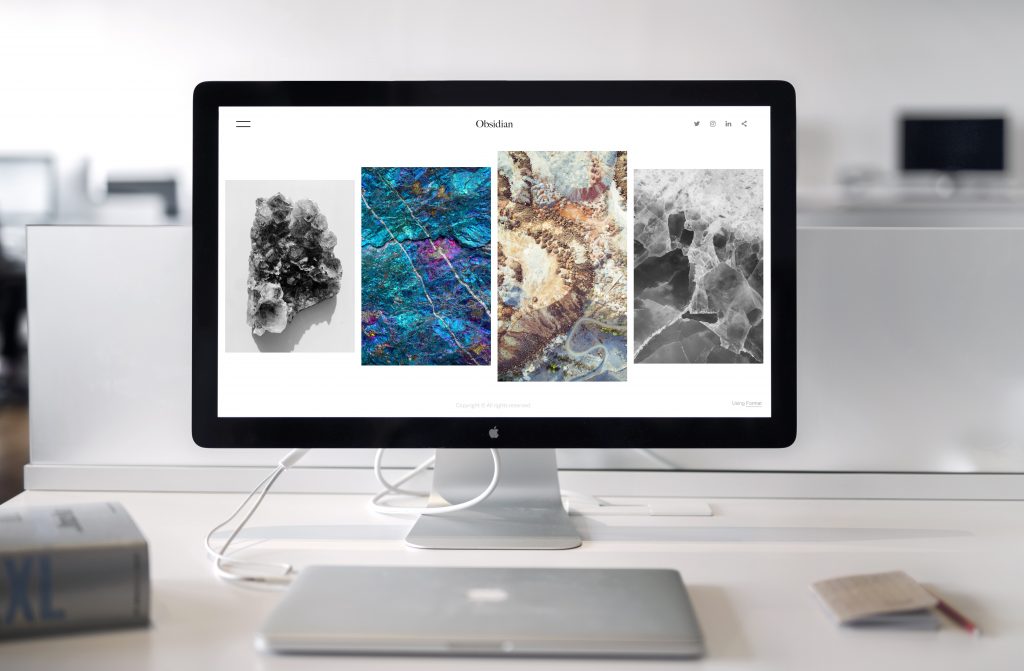 Amazon requires that you have a live, working website. This could be as little as a one-page site about your brand, though, it's better to have an actual working website with multiple pages.
3. Submit an official email address
Avoid using free email addresses (GMail, Yahoo, etc). It's better to use an email address linked to your official website – i.e.
[email protected].
4. Product Images and packaging with visible branding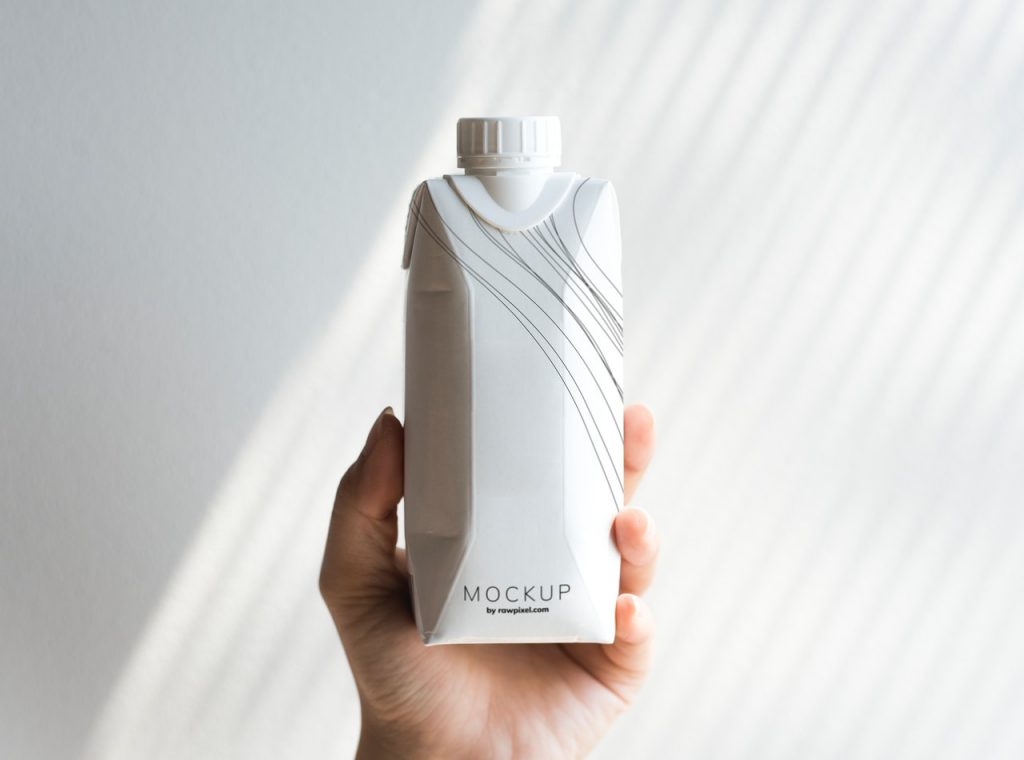 If you have professional product images, this is where you'll submit them. If you don't, we highly recommend hiring a professional photographer to shoot images of your products that clearly show the product's branding.
5. Unique identifiers or key attributes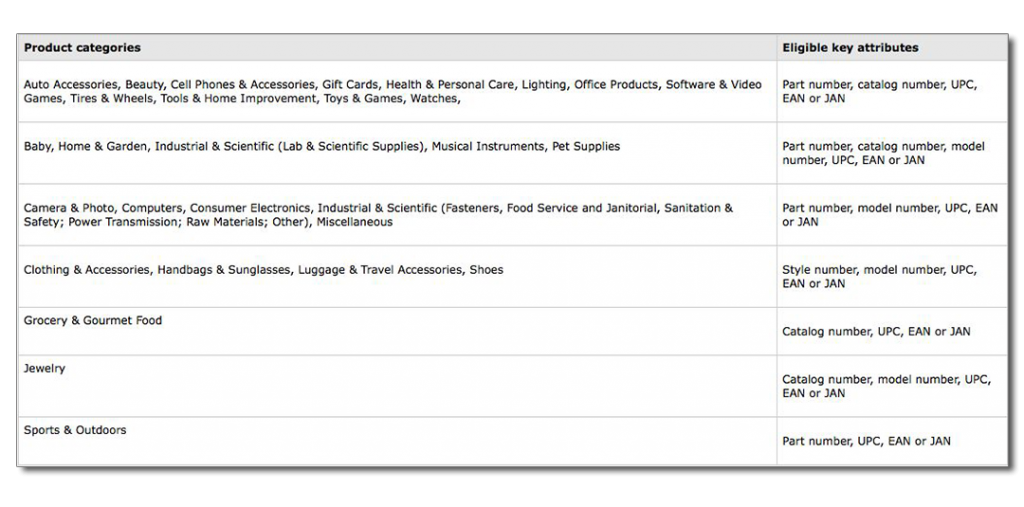 You'll be required to submit a unique attribute or key identifier for your products. His could be anything from a UPC, EAN, JAN, style number, model number, catalog number or manufacturer part number. Most sellers will choose a UPC code unique to each product.
After following the above steps and submitting your application, it takes about two weeks to become approved.
In conclusion…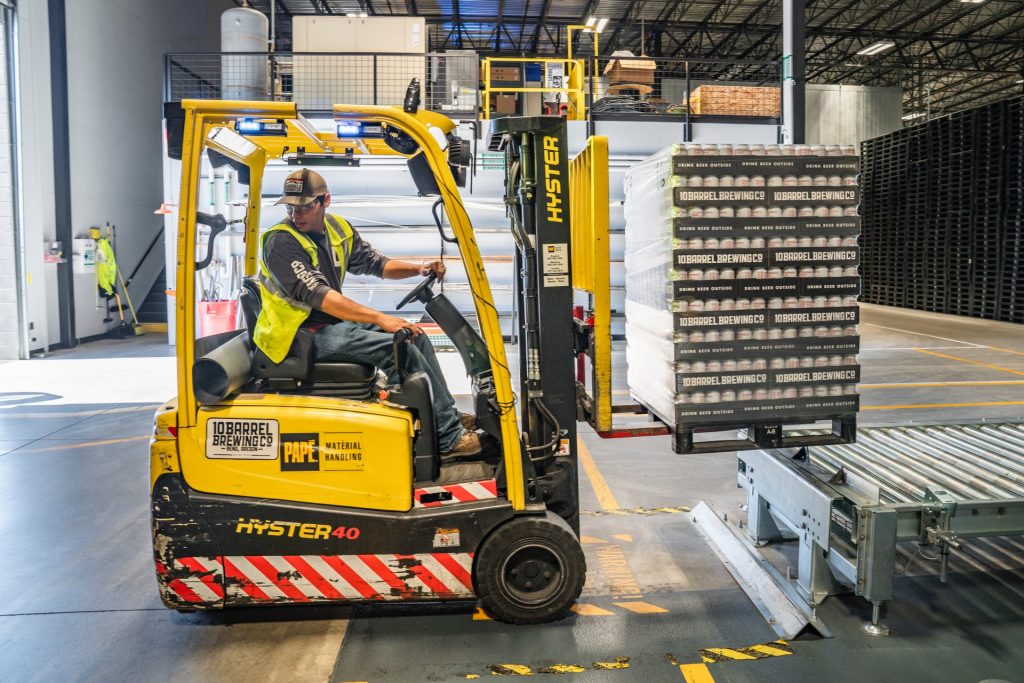 If you're a brand or manufacturer of any product, it's a good idea to make sure you're registered with the Amazon Brand Registry. Not only will it help you grow as a brand, it will also help differentiate you from other sellers. It's important to remember that even if you're in the Brand Registry, Amazon makes no guarantee that other sellers won't be able to list or sell your products. Registering with the Brand Registry does, however, give you much more control over your brand and the way it's listed on Amazon. It's also easier for registered brands to get counterfeit products removed from Amazon as they're able to prove ownership of the brand.
If you have any questions regarding how to protect your Brand on Amazon and on how to grow your sales with the use of Amazon marketing services
get in touch with us now here!