Have you ever thought about broadening your sales channels to sell your products beyond Amazon? Whether you are a very experienced Amazon seller or a newbie to this amazing business, you might know that depending entirely on one channel (Amazon FBA / FBM) might not be the best scenario when you want to actually build a brand. You might want to avoid to depend on one single source for various reasons: minimizing risk of data control (or data leaking), minimize sales loss in case of having your account suspended, depending less on one single source of income, maximizing your exposure, etc.
If your goal is to have your products everywhere and to increase your brand awareness for the long term sales, then this blog post is just for you!
We've put together a few reasons why an omni-channel e-commerce strategy is the future of e-commerce and why you should try to approach it in the mid-long term.
Why you should start selling beyond Amazon

We all remember our first ever sale through Amazon. Amazon has opened up a whole new world for online sellers and it has allowed literally anyone from anywhere to gain customers all over the world through one single digital platform. The growth of Amazon in the past 10 years has been incredible and it has now become a part of our daily lives.
We all know that today no one can neglect selling on Amazon as there's simply nothing like it – if you're not on Amazon, your products will probably be there sold by another seller and there's little you can do about it – so the general rule of thumb is to start by selling on Amazon, here's our Top 7 Tips on how to start your e-commerce business and avoid failure.
In saying that, there are still a number of powerful sales channels outside of Amazon you should consider if you truly want your products to be everywhere, and your brand to be broadly recognized, in other words: do not put all your eggs in the Amazon basket.
This includes selling your goods through your own store on e-commerce platform like Shopify; through Social Media (Facebook, Pinterest, Instagram, etc) and through other e-marketplaces such as eBay, Lazada and Walmart.
Yes, multiplying your sales channels usually means a LOT more work, but look at it this way. Imagine if you could control your customer's entire buying experience, have full control over your branding, know your customer's data and open yourself up to more potential sales? It'd be worth the effort, right? If you're looking for ways you can gain more customers in more places and generate more revenue, it's time to start selling omni-channel.
What is Omni-Channel E-commerce?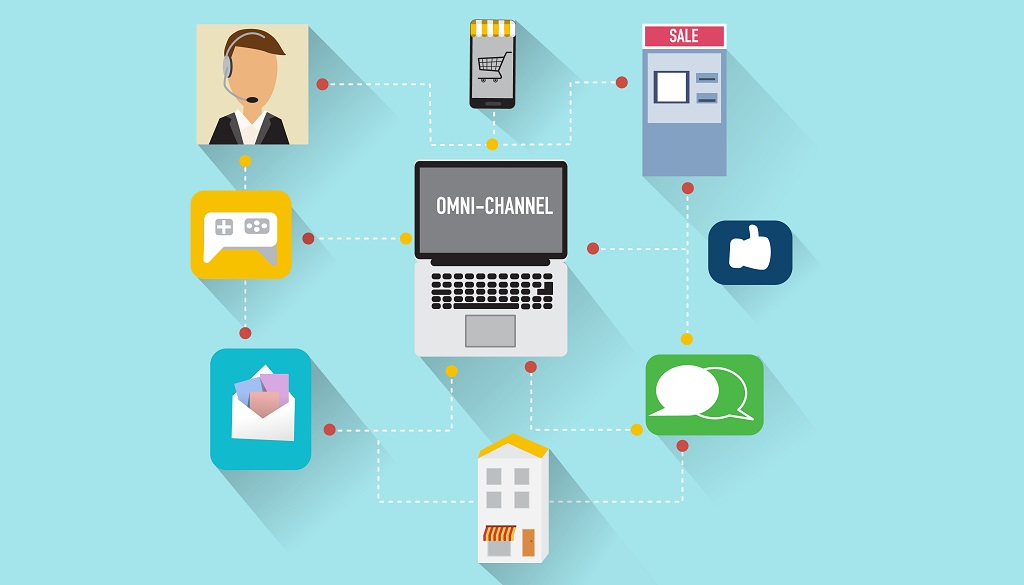 Omni-channel selling refers to a fully-integrated approach to commerce that provides shoppers a unified experience across online and offline channels (e.g., touch points).
A true omni-channel shopping extends from brick-and-mortar locations to mobile-browsing, e-commerce marketplaces, onsite storefronts, social media, retargeting, and everything in between. That's the dream. To be everywhere.
Here are a few reasons you should consider adapting an omni-channel e-commerce strategy.
1. Don't let Amazon Control your Business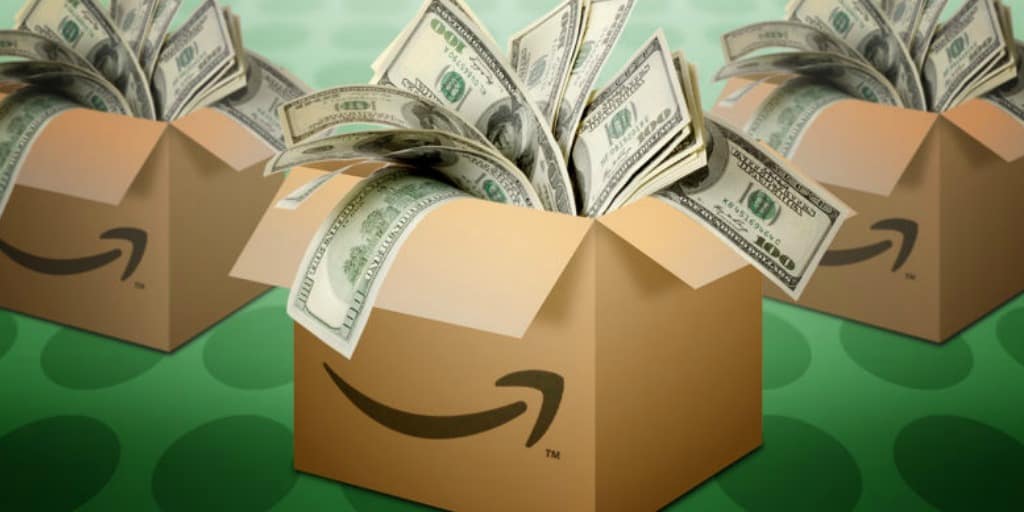 We've all experienced the increasing competitiveness of selling on Amazon. There are currently over five million marketplace sellers on Amazon, two million or more of which are on Amazon.com alone. Roughly one million new sellers joined Amazon in 2018 with half of these sellers on Amazon.com, and half on the other international marketplaces. It's an understatement to say that Amazon is both competitive and saturated. Not mentioning how far the competition has gone, reaching levels of unfairness never seen before.
Though a saturated market means a very active market, the number of sellers on Amazon mean you're now competing for real estate on Amazon. This means the fees continuously become higher, advertising costs are through the roof and you're now paying a huge amount of money to Amazon just to be seen.
You have absolutely no control over what Amazon does, you can only adapt or die. With the steady rise of unfair competition on Amazon, you're now not only facing legitimate competition, you're also facing a lot of black hat competition. You can read our previous blog post about how you can fight this sort of unfair competition and dirty tricks or listen to the interview of Davide Nicolucci on The Australian Seller podcast here.
2. Own your Customers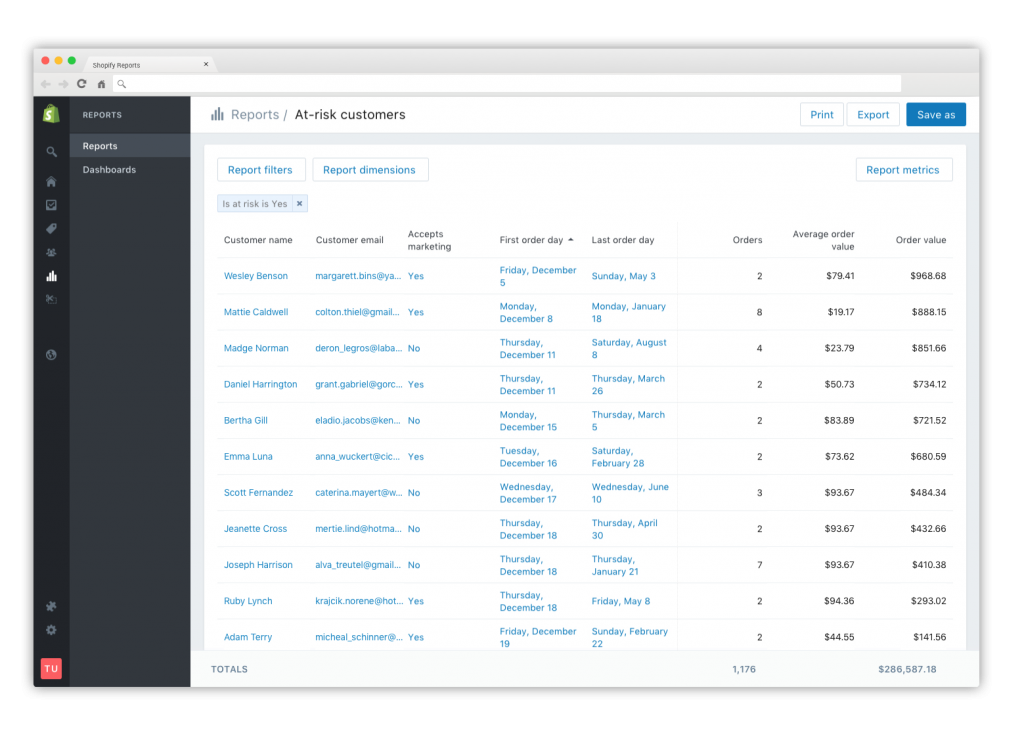 The biggest disadvantage of selling on Amazon is you don't own your customers. Your customers are actually Amazon's customers. You never have access to customers buying your products. Not being able to access this information means you're missing out on a huge revenue opportunities. There are a few tools such as QuantifyNinja.com that will help you get some insights about your customers, but gathering 100% accurate data is impossible and in many countries this kind of data matching is not easy (against European GDPR for example).
The other thing to consider is that most of the customers shopping on Amazon don't actually care what brand they're buying, they're just after a product – most likely the cheapest product available with a tons of good reviews. Once a customer buys from you on Amazon, they're onto the next. There's no direct opportunity for retargeting on Amazon, as you don't have the customer's information.
It has been proven that repeat customers are 10 times more likely to buy from a vendor they've purchased from before. Sixty-one percent of SMBs report that more than half of their revenue comes from repeat customers. By only selling on Amazon, there is no such opportunity to retarget your customers. You'll never know the customers you acquire through Amazon which means you're losing out on revenue opportunities.
Owning your own data means you'll always know who your customers are, what they like, how much they've spent, how to contact them and where they are. Having this information readily available is crucial to growing your brand. If you know your customers better, you can target them better which will result in more sales.
On the positive side, Amazon is today's largest e-commerce platform, and the number of users is growing exponentially on a daily basis. You still have billions of potential customers via the Amazon global marketplaces, and branding tools offered by Amazon to the sellers are just getting better and better.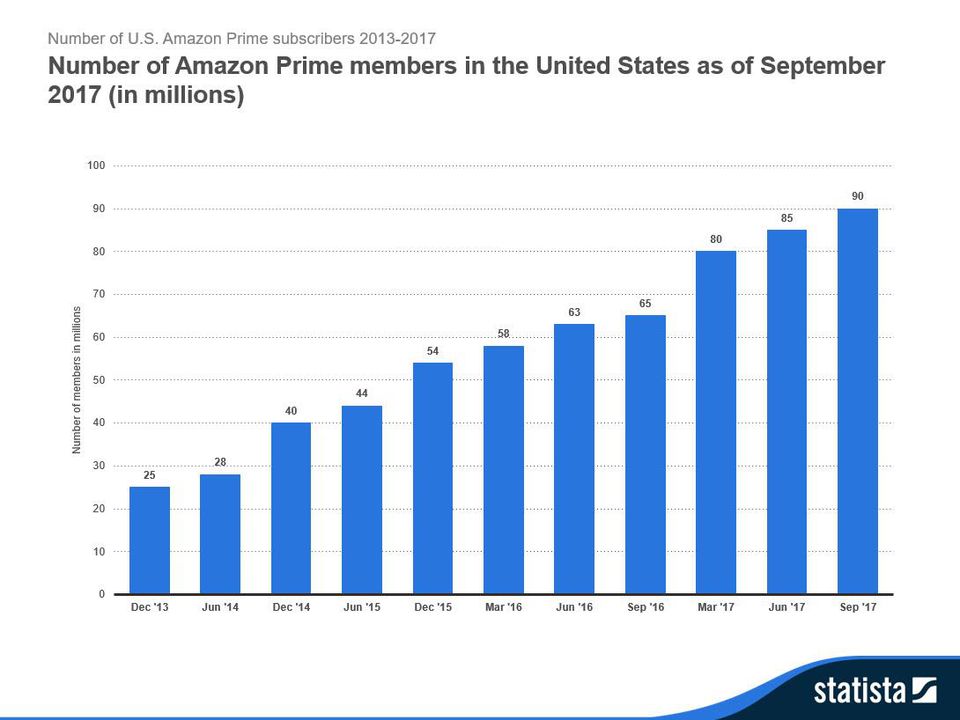 3. Sell on your own Online Store
When you sell on your own online store, you're no longer relying exclusively on Amazon to promote your products. You have full control of how you market your brand and products. With thousands of different tools and plugins available, get creative with how you interact with your customer.
For example, if you were done on sales in January, blast out an email campaign through Mailchimp and your customers will come running back for more. Need to increase your cart value? Use a plugin like Bundle Upsell where it encourages your customers to related products to cart. With a plugin called Referral Candy, you can ask your customers to refer a friend for an exchange of a reward.
See? These things aren't directly available sellers who only sell on Amazon.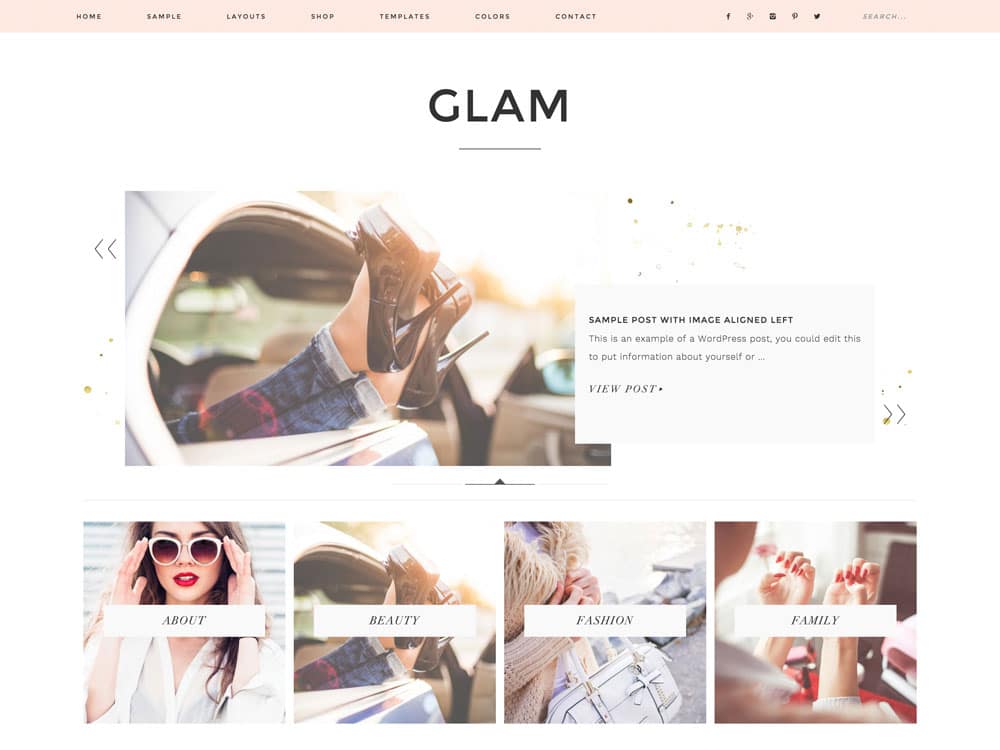 Making money on Amazon isn't as easy now as it was just there 4 years ago. If you began selling on Amazon and haven't established your brand presence outside of Amazon yet, today is a great time to start.
Have full control over your branding selling through your own online store. You won't be competing with any other brands selling the same products as you, you're not forced to out advertise your competitors to compete for a space on Amazon, everything on your online store is exactly how you want it to be. Charge whatever price you want, without having to think about Amazon fees and control your customer's purchasing journey from start to finish.
Establishing your own e-commerce store doesn't have to be a hard task. Starting an online store with Shopify or any other platform is so easy nowadays, you could have a live site within a day. In doing so, all of the traffic you receive to your store, all your sales and customer data is yours. Not Amazon's, not Facebook, but entirely yours.
4. Sell B2B
Have you ever considered selling your products B2B? On Amazon, you're excluding this market of customers altogether.
A report from Forrester Research in 2017 estimated business-to-business (B2B) ecommerce transactions would reach $1.2 trillion by 2021. This accounts for more than 13% of all B2B sales within the United States (up from the $889 billion in sales by the end of last year).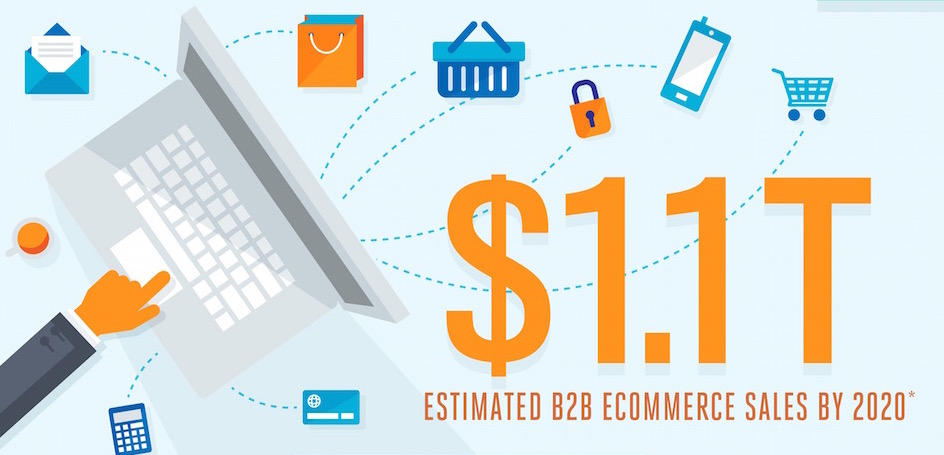 B2B e-commerce is growing dramatically, and you can't afford to ignore this market. These customers would never shop on Amazon because they need consistency in the quality, require larger quantities and are looking to build a long term relationship with the seller.
As opposed to selling on Amazon, you're likely just pushing for a quick sale. Having B2B customers will allow you to build long term relationships, sell more in quantity and diversify your customers.
By putting all of your eggs in Amazon's basket, you are pretty much throwing all of your potential B2B business out the window. And the worst part?
B2B customers are the most valuable customers that your business can have. They buy product from you at consistent intervals. They buy in bulk and they provide stability to your sales.
By providing an extra level of service for these special customers, we are rewarded with consistent and valuable business from month to month without even trying.
5. Sell on Social Media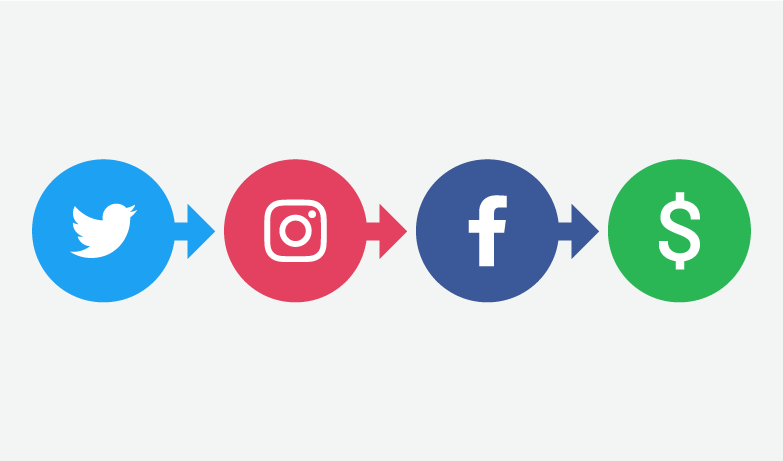 There are currently 1.4 billion users on Facebook, 1 billion on Instagram, 68 million on Twitter and 250 million on Pinterest. If you're not leveraging of these powerful platforms your brand doesn't exist. These social media channels have collected an abundance of data you simply can't afford to ignore.
These social channels not only track demographics, they also know everybody's interests and buying behavior which makes them powerful sales channels. Knowing your target market is crucial to excelling on e-commerce. On Amazon, you have none of this data. You don't know who's buying your products, how old they are, where they live and what their interests are.
Selling your products on Facebook and Instagram mean you can specifically target your niche. There's no more aimlessly shooting arrows and hoping somebody will buy your products, you're only targeting a specific niche which then dictates how you speak to your audience. A combination of all of these things will result in a higher conversion rate and ultimately, more revenue.
6. Sell on Alternative Marketplaces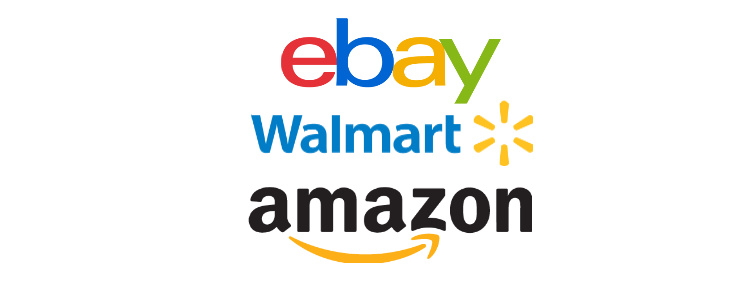 Whilst Amazon is by far the most active marketplace in the world, it doesn't mean other marketplaces aren't worth selling on. There are several markets in the world where Amazon have yet to gain traction. Take for example, Australia. Amazon is barely known and used in Australia at the moment. Customers there are still actively purchasing on eBay. If you are interested in knowing more about the evolution of Amazon in Australia, we definitely recommend to listen to the Australian Seller Podcast.
1. eBay
You might consider eBay to be an old school marketplace and one known for selling second hand goods, you'll actually find that certain niche's such as Automotive, Collectibles and Fashion thrives on eBay. In addition to this, eBay charges 10% FVF, while Amazon charges 15%. The only fee that eBay charges that Amazon does not is the Paypal fee. This is 2.9% of the sale price plus a flat rate of $0.30. This means that eBay sellers keep an average of 5.13% more of their profits than if they sold the item on Amazon.
Do you think eBay is too small? Well then take a look at these stats here about eBay, its users and revenues:
25 million sellers
$88.4 billion in revenues in 2017
177 million buyers
2. Walmart
Walmart offers access to a different customer base than Amazon. With the right strategy and execution, we belive sellers of any size can positively impact their bottom lines by selling on Walmart. There are about 110 million unique visitors a month on Walmart.com, and that number is growing. In Q2 2018, Walmart's U.S. ecommerce sales grew 40%, compared to 33% in Q1. What that means for sellers is clear: Those who get in early will be able to ride waves of success during this period of rapid growth.
Walmart is heavily investing in e-commerce and directly targeting Amazon FBA sellers and Amazon Prime customers by providing similar / upgraded services.
7. Retarget & Advertise on All Channels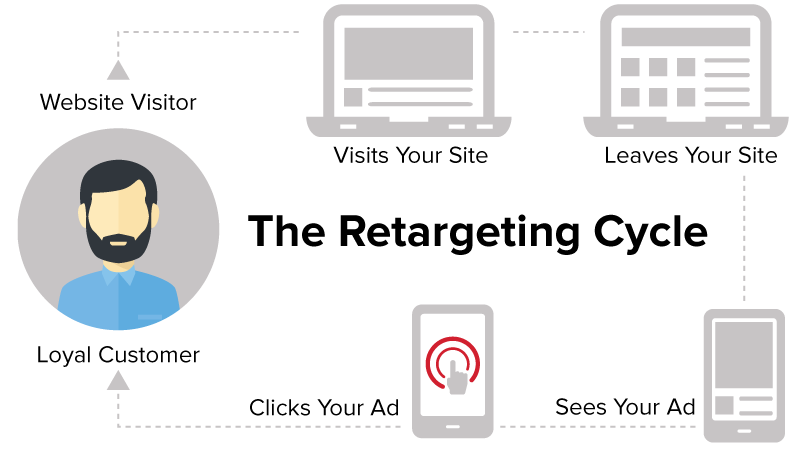 Once you're selling on more than one channel, you also have other advertising options. You could advertise your products on Facebook, Google etc as well as on Amazon. This way, your customers are seeing your products everywhere. Keep retargeting them so every time they open their Social Media app, you're the first thing to see. Every time they Google something, you're there. And when they're ready to buy, guess who they're going to buy from? Not your competitors, but you. This becomes the most effective only when you're selling omni-channel. When all your selling platforms and channels are working in sync, that's when you'll generate the most revenue.
Summary
In summary, having an omni-channel e-commerce strategy is crucial for long term growth. Limiting your products to only be sold on Amazon can potentially become dangerous for your business. Make sure you diversify and own as much of your own customer data as you can. In order to do this, it means diversifying and showcasing your products on alternative marketplaces, through your own online store and building your brand on social media. This is the only way you can have your brand and products everywhere.
Interested in finding out how we can help you diversify your Amazon business and selling through more sale channels? Leave a comment below, or chat to us today and learn here how we can help you increase your e-commerce sales through our services.