It is well known by everyone in the industry: starting and maintaining your e-commerce business is a very hard job. Whether you want to sell on some of the main shopping platforms such as Amazon, eBay, Rakuten, Lazada, Wish, etc, or you want to create your own e-commerce website, you will face today a lot of barriers, competition, fees, obstacles. Still, do not lose hope. I'm here to share with you my personal 7 best tips on how to run a successful business on Amazon and on any other e-commerce site. This business being harder though, doesn't mean that it has become less profitable (or the work-from-wherever dream impossible to achieve). It's nothing like that. E-commerce today is at its peak and the trend is only going up. E-commerce and online business is the future. I've been working in digital marketing for several years before starting Growth Hack Consulting, and it is my objective to help enterprises and startups to get the best of their online business. I'm going to share in this blog post my personal check list (7 key points) on the how to achieve a better success on your Amazon business – these points also apply to any other kind of e-commerce. So, let's get it started.
1. Choose a Good Product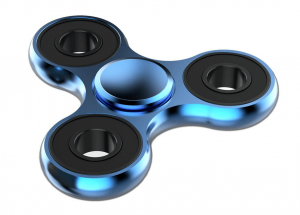 This might seem obvious to many of you, but it is the key to start any successful marketing campaign and to an easier work done. Choosing a good product comes together with better satisfaction to your customers and fewer problems/complaints that will later become returns and result in lower seller rating. In other words, it will give you easier sales together with more loyal and happy customers.
I suggest to follow these 3 parameters when it comes to choosing the right product to sell on Amazon:
A. Find out when is the right moment to enter the market – The right moment is when you do not have too many competitors yet, or not too many strong competitors. Otherwise, your job will be harder and you will have to spend more money on advertising, unless you can offer a much better product. B. Learn to read the market trends – Let's do this whit an example: everybody knows the fidget spinners. These products have been sold a lot during the past half year. But, do you think that at the current time it would be good to sell fidget spinners? After the big wave and the big trend associated to this product, it will be hard to make an amount of sales that can give you a good profit – taken in consideration competitors and advertising cost today. Do not sell what everybody else is selling, unless you enter the market before they do it or you can sell it better. C. Chose a good supplier – The quality of your product is a top priority in your business. A product with bad quality will give you a lot of problems: negative reviews, unhappy customers, bad word of mouth and it could even lead to your Amazon Seller account suspension. Choose carefully your suppliers and make sure that your product is made of great quality.
2. Think like your Target Users Do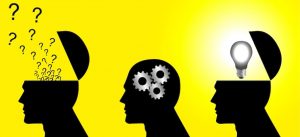 The second thing you should consider when approaching the Digital Market, whether you are going to sell on Amazon, eBay, or your own website, is to be able to think like your target user does.
Because, having a similar mind setting to the people who will use your products, will make your marketing actions much easier, and will help bring your message directly to their attention.
The first thing to do: identify your target user.
In order to do this you will have to do a pre-search on the web and define what interests have the potential users of your product; then you will have to run an actual analysis on your web properties (website, social media) and find out who they are and what lifestyle they have. Once you have all of this data, it will be much easier for you to identify a clear tone of voice and communication that will allow you to actually be closer to your users. Take as an example a trampoline. Who is the target user? After a short search, it will be clear to you that the target user of this product (the parents)will be different from who actually uses it (the kids, for fun). What the parents are looking for in this product, is to have some free time for themselves, your message should focus on this point.
3. Never Stop Advertising!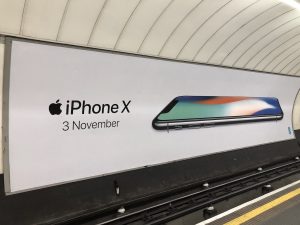 This is our 3rd Key Point for a great success in any e-commerce Business: never, ever, stop advertising! Why? It is easy explained: think about Apple. Do you think that Apple is a company that needs to do advertising at the stage where it positions now? Do you think that people around the world need to be reminded every day of their products? Yet, Apple is still investing A LOT of money in advertising, in every possible channel. Why do they do it? Well, for the same reason that you should Never stop Advertising! You might think that you are already big enough and a lot of potential customers know you; but if you don't advertise, you are leaving a big open space to your competitors. Each advertising slot is valuable when used in the right way, and you don't want your competitors to take your place.
READ MORE: The Complete Guide to Influencer & KOL Marketing for Amazon Sellers
4. Run Constant Tests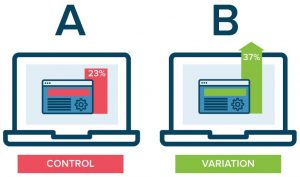 The online business has reached today its most complex stage and is constantly evolving at very high speed. If you are selling on Amazon or other major platforms such as Amazon, eBay, Lazada, etc, or you're selling on your own website, you know
how hard it is to get your customers to buy your products or to predict their actions.
Moreover, Amazon does not easily share detailed information with the sellers such as clicks and leads source. So you won't know what affects your sales, clicks or conversion rate in detail. Do not lose hope:
the constant act of testing, will be your best friend here
. By testing different copy text, different strategies, different keywords, images or landing pages you will have a lot of data available. Remember that on Amazon it is important to run only 1 test per time (change the main image of your listing, the title or the bullet points for example, for a short period of time), and keep the right track of all the data involved.
Amazon quick tip:
change the first 35 characters of the listing title, or change the main images. You will see impressive changes in your clicks and conversion rate. The first 35 characters on the listing title affect your Sponsored Ads performance.
READ MORE: 11 Hacks to Write Amazon Listings that Actually Convert into Sales
5. Target. Analysis. Action. Repeat.

Target > Analysis > Action > Repeat. What does it mean? To me, these 4 words represent the methodology that any online marketer should work with, whether selling on a website or on Amazon, eBay and similar. And we marketers should use this methodology especially at the very beginning of our business or when facing a new industry: this way-of-working will be let you quickly
grow
your results in terms of
sales, user satisfaction, and data gathering.
First Step: give yourself a target.
"If you don't set up a destination, you didn't start your journey yet", that's what they say. I agree with this, because having a clear target not only will help you stay motivated and focused on your daily work, but it will also help you see how good you have done.
Second Step: Analyze!
You should analyze pretty much everything that could help you to reach your target, including: competitors, market situation, obstacles, marketing trends, special events, target users, etc. Gather all the information that will help you understand better how to make your campaigns.
Third Step: Action.
Now that you have given yourself a target and you have analyzed what is going on, you are ready to start your campaign, your advertising, to sell your products… in other words:
Get Sh*t Done!
The action will have to follow strictly a plan that you have made after giving yourself a target and analyzing the market. Without these 2 preliminary steps, it will be almost impossible to set up a clear action plan. Make sure to include in the plan: budget, calendar, responsible persons, events, results expected.
Fourth Step: Repeat. Again and Again
. Did you try to apply the first 3 steps? Great. Did you fail? No worries, everyone fails. Especially during the first times. And most fail when it's hard to gather information, or when there are too many competitors around. But guess what, do it again and again, and you will find the way to make this process closer and closer to perfection. As we learn from our mistakes, you will be able to set up a more realistic target, to gather more relevant information, and to execute a better action.
FEATURED: 71 Amazon Ranking Factors: The Complete Secret List (2018)
6. See the Whole System as a Living Creature

This is one of my favorite (I've personally made up this comparison) and a very powerful tip: See the Whole System as a Living Creature. It might sound a little bit odd, but follow me and you will see how it can help you a lot.
If you are in my generation or older (I was born in 1986), you will for sure know what the
Tamagotchi
is! This little Japanese toy, was a real struggle for many kids as it could keep anyone of us busy for hours or even days trying to keep it alive. The pet would come to life from an egg, and in order to keep it healthy, you had to constantly feed it and play with it. Pretty interesting and time-consuming, right? Well, I'm telling you, you have to see your whole e-commerce system as a Tamagotchi: a creature that needs constant attention, feeding, and playing (tests) to be kept alive and healthy. Take as example the CPC Campaigns Management on Amazon AMZ. Today it is always harder to score a great result, unless we spend constant attention in managing the campaigns, finding the right keywords, testing the right groups vs products vs keywords combination. It is all the same thing: if not fed and played constantly, the Tamagotchi would die in a few days. Now, if you don't play with your CPC Campaigns you are not going to die in a few days, of course, but the profit that comes from this kind of advertising would surely die in a matter of months or weeks. Everything keeps changing, very quickly: keywords bids, trends, customers needs, tastes, number of competitors. Making a good profit with E-commerce is not as easy as it used to be a few years ago. Do you want to start a campaign, optimize it for the first 2 weeks and let it go for a year, hoping that it would constantly give you a good result? Forget about it. Take your time to constantly feed your Ecommerce. Run a lot of tests. Change the images. Change the keywords. Play with it as you did as a kid with your tamagotchi and you will see better results.
7. Learn from the best, or cooperate with them.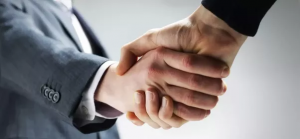 This is the 7th and final Key Point to your Success on Amazon & E-commerce: Learn From the Best, or Cooperate with Them! I want to start with an example that comes from my direct experience: we all know the successful story of few great companies that have done a great job selling on Amazon, starting from a small team. To name some of them:
Sunvalley, Aukey, Anker
(I have been working directly with the first 2 of them). Their success didn't come all of a sudden. Sure, they have been "lucky" or smart enough to enter the right market at the right time, in terms of choosing the right product and following the right strategy. And, never to forget to mention that they have been constantly working hard on their dreams.
Rome wasn't built in a day
, as we say. It all takes a lot of effort, especially today, when (as we said above many times) the e-commerce and selling on Amazon is becoming a crowded business. The huge competition makes it every day harder for you to succeed. So, what else can you do?
Learn
from the best. It doesn't mean to
copy
them. Learning means analyzing your competitors or other similar/different players that are doing very well in the market. Read what they have to say, and keep yourself always updated on the new trends. Connect with people in similar business and share ideas. Don't be afraid of sharing or losing, the more you will give, the more you will get back at the right time. Otherwise, you can start cooperating with them. You don't have to make agreements with your competitors, but you can cooperate with a number of different agencies that are out there just to help you. I personally follow
Neil Patel
, I think this man knows what he's doing there. My team and I, Growth Hack Consulting, are putting together
the best of our international digital marketing experience
to help E-commerce & Amazon seller to reach their goals and achieve their dreams. Are you interested in knowing more? Get in touch with us! I hope you enjoyed reading my 7 Key Points to a Successful Amazon & E-commerce Business, feel free to leave a comment below.
READ MORE: The Secrets Behind the Success of Chinese Amazon Sellers, as Revealed by Insiders