WHY SHOULD YOU HIRE A FULL SERVICE AGENCY TO SCALE YOUR AMAZON FBA BUSINESS
As one of the world's largest e-commerce platforms, Amazon is a great place to start and grow a business. But for many FBA sellers, especially newcomers to the Amazon platform, it can be complex, sometimes difficult to understand and time-consuming. This is all the more true as Amazon marketplace constantly improves its platform's features and ranking algorithms. If you're someone who is trying to scale their business on Amazon, you're already too busy doing research, getting supply and keeping up with sales. This is where you need help. This is why you need an Amazon agency to scale your business to where you see it in the future!
According to AzonServices, the most common reasons sellers of any size turn to an Amazon marketing agency is to do the daily job of managing their Amazon account, including:
Established businesses with no presence on Amazon, knowing they are missing out on a huge opportunity
Businesses that already have an Amazon account, but its competitors are doing way better
Businesses that realizes, they are not doing as good as they should/could
Getting help from an Agency that is partner with Amazon Advertising team can help you get help on better channels and solve issues quicker.
Full Services Amazon Agency can support sellers from their account setup to product launches, to account management and scale your business from 5 to 6 and 7 figures. Let's see how.
Main Challenges of Scaling Your Business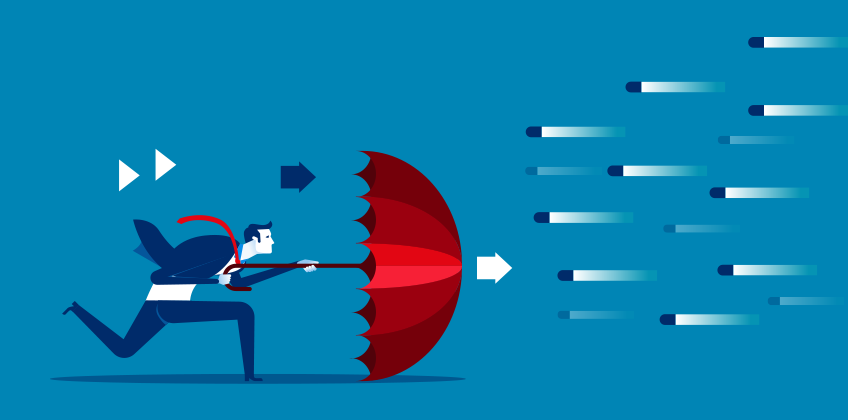 Scaling a business sounds easy when you say it or when you hear people you admire say it. But in reality, scaling a business is very, very tough. It involves a major learning curve and staying on top of your growth at all times. Here are some common challenges of scaling an ecommerce – retail business:
Scaling before perfecting the product and doing essential market research
Focusing on short-term sales and quick marketing plans instead of long-term brand growth and demand
Competing on price, often against Chinese sellers who have better access to supply chain
Hiring the wrong people to help with the business
Ignoring issues that pop up (quality control, supply, timeline, personnel)
Not making the business efficient as it grows
Forgetting to "trim the fat" as the business grows
Of course, with any hardship, the rewards are great. When you scale your business properly, you will be able to see exponential growth in revenue and an expansion of the business. In case of Amazon, you could expand your brand to include new products and new market niches. You might know a few one-man-shows that have been very successful on Amazon, but even in that case, they are backed by a team of VAs or outsource a handful of services to third party service providers / Amazon FBA agencies.
READ MORE: 7 Key Points to a Successful Amazon & E-commerce Business
What is an Amazon Full Service Agency?
An Amazon agency is a company that works to help Amazon sellers start their business, grow their business and see it become a well-known and trusted brand. The agency is made up of a team of people who have become experts of the Amazon platform and have expertise in particular fields. For example, an Amazon agency may have a team dedicated to marketing and promotion, a separate team for listing and search engine optimization, and a completely separate team for branding, market research and even procuring product supply. It is common to have native speakers from different countries to help with translations and optimization of Amazon product listings in multiple languages.
Together, everyone in the agency can come together and strategize for clients with a fresh perspective. The expertise of every individual in the team helps to create success for the client! As Amazon constantly evolves and launches new tools, probably the most important aspect of doing Amazon FBA business is to constantly keep yourself up to date on the new features, new upcoming advertising products and new policies released by Amazon itself. This is why it's very useful to get help of the experts in this field.
READ MORE: Amazon Trends and Predictions for 2021 by Industry Experts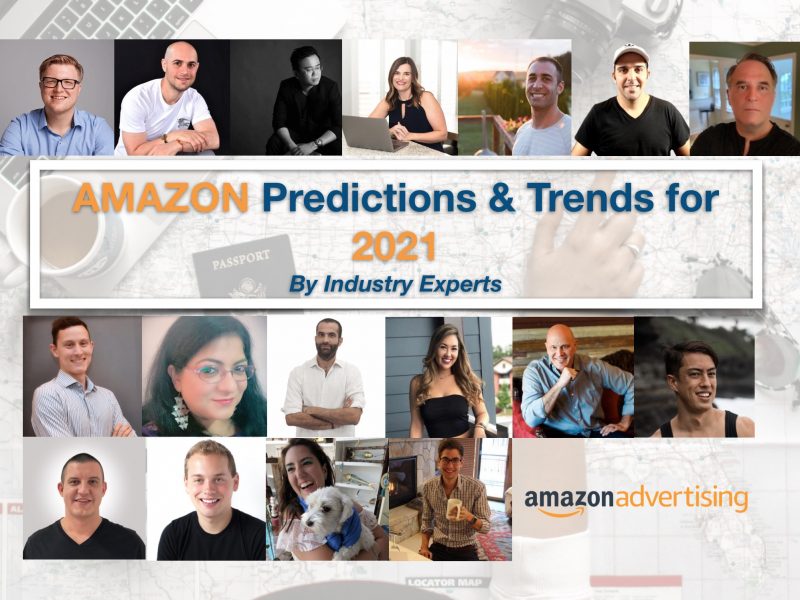 What Can an Amazon Full Service Agency Do for FBA Sellers?
An Amazon agency can help you do all of the tasks that you're not interested in or don't have time to do. They can take care of advertising and marketing on Amazon, such as optimizing ad campaigns and researching the right keywords for marketing. They can also create or optimize listings with the right keywords to drive traffic and sales. An Amazon agency can also:
Help you to invest in branding and creatives (i.e. A+ content, EBC, etc.)
Help your brand and products stand out from your competition
Help your business stay up-to-date on platform and algorithm changes
Take care of day-to-day operations (performance of listings, traffic, keyword changes)
Create better reporting for data in order to make the business more efficient
Monitor your account
Provide detailed weekly / monthly reports
Help you sell your products in other marketplaces
Get you started with new Advertising tools (branded ads, video ads, DSP, etc…)
Get you started with Influencers Marketing (TikTok, Instagram, YouTube)
Get your products featured on Amazon LIVE
Develop strategies to efficiently scale your business
Help expand into new products/niches by doing marketing research
Help speak with suppliers and supply management
READ MORE: How TikTok can help you Scale your Amazon Business with deals & promotions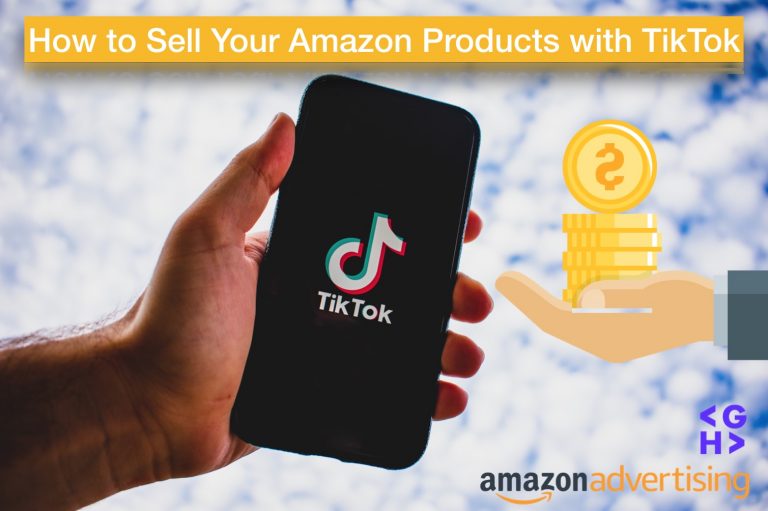 And depending on the agency, they could do more or less. They could also specialize in a few things like advertising, marketing and optimization only, if that is the only thing you and your business need help with. All in all, an Amazon agency can help you save time and money!
When Should a Seller Hire an Amazon Agency?
Let's say that you are a small team of one, two, even three people. When you have a growing business on Amazon, time can be a luxury. On top of that, learning new skills to scale can be painstaking!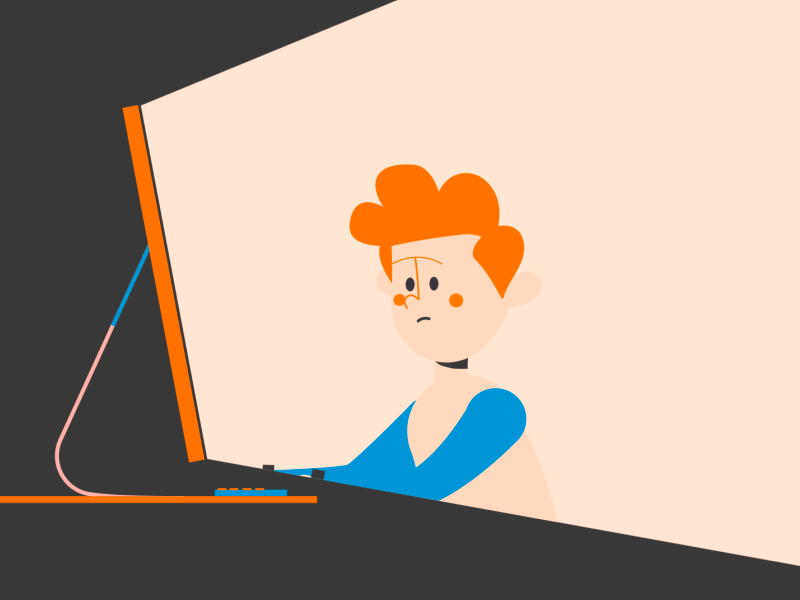 Here are some situations where hiring an Amazon agency to do some of the work can be very useful:
You don't have time to optimize listings and manage advertisements: Let's be honest, constantly optimizing listings to stay ahead of the competition is very time-consuming. When you have multiple products and SKUs, there's just not enough time! The same goes for managing ads. It's a tedious task that you can outsource.
You need help investing in branding: When scaling a business, your brand matters. If you haven't been investing in branded content, Amazon A+ content or EBC, this is where a Full Service agency can help. Investing in branding helps your brand stand out from the competition.
It takes you time to understand changes to Amazon and its policies: Amazon is a company. It will continue to evolve and adapt. Amazon agencies know how to keep up and can help you to stay in line with policy changes so there are no consequences to your business.
Your business is not efficient and there is room for improvement: Agencies can not only save you time, but also money. They can find inefficiencies in your processes and provide succinct data to back up advice and changes to your strategy. One of the most important metrics for Amazon sellers is the infamous "TACoS%" AKA Total Advertising Cost on Sales. If your TACOS is above your profit margins levels, you should definitely consider hiring an Amazon Advertising Agency.
You're an established retailer but only recently launched on Amazon: As a brick and mortar business, you may have found success, but e-commerce is an entirely different beast! Here is where an Amazon agency can help your business get established on Amazon quickly and efficiently.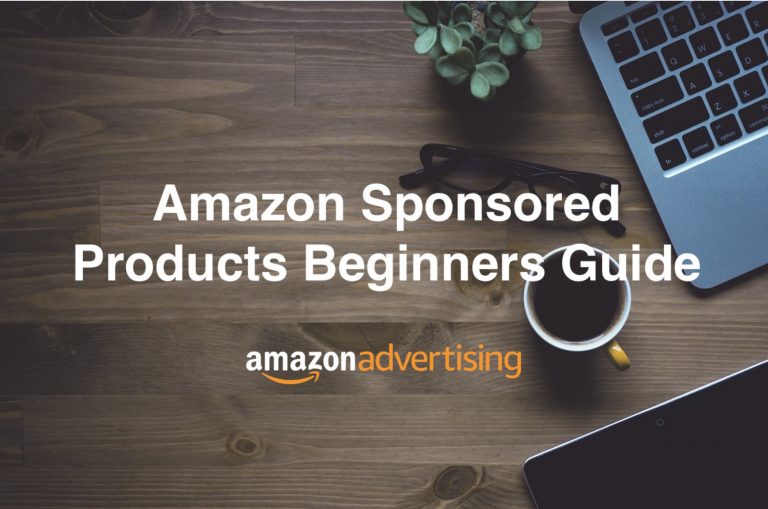 It's Time to Partner with an Amazon Agency
All the reasons mentioned above are reasons why you need an Amazon agency to scale your business. It's tough! But you've got help out there. At We Are Growth Hack, we're experts when it comes to Amazon. We will work with you to help you scale your business and find ways to bring in more revenue. We can help with:
Product ranking
Website creation, design and SEO
Social media management
Optimizing listings
Aplus / EBC content creation
Account Health
Pricing
Inventory Management
Advertising campaigns & all Advertising products
Content marketing (in multiple languages, too, by native speakers only)
Influencers Marketing (TikTok, Social Media, Blogs, Videos, etc.)
Amazon LIVE broadcast
Finding new winning products to add to your portfolio