WHY SHOULD YOU HIRE AN AMAZON FULL SERVICE AGENCY TO SCALE YOUR FBA BUSINESS – Q&A for Amazon Sellers Beginners, Intermediate, Advanced, Updated 2023
As one of the world's largest e-commerce platforms, Amazon is a great place to start and grow a business. But for many FBA sellers, especially newcomers to the Amazon platform, it can be complex, sometimes difficult to understand and time-consuming. This is all the more true as Amazon marketplace constantly improves its platform's features and ranking algorithms. If you're someone who is trying to scale their business on Amazon, you're already too busy doing research, getting supply and keeping up with sales. This is where you need help. This is why you need an Amazon agency to scale your business to where you see it in the future!
 The most common reasons sellers of any size turn to an Amazon marketing agency is to do the daily job of managing their Amazon account, including:
Established businesses with no presence on Amazon, knowing they are missing out on a huge opportunity

Businesses that already have an Amazon account, but its competitors are doing way better

Businesses that realizes, they are not doing as good as they should/could
Today there are so many different Amazon FBA Agencies ready to help beginner / advanced sellers, that offer a wide variety of services from account opening, product research, auditing, listing creation, translation, PPC advertising management, social media, external traffic… to full account management! Most agencies today focus on one or more of the services mentioned above (specialized agencies) while some of them can still provide help from A to Z: from opening the account to managing the daily operations and increase customers.
Not only, you might also not want to hire an agency but instead work with a VA / freelancer for a faster, cheaper, flexible, easier option. Choosing the most appropriate partner in this journey will make a big impact on your Amazon business. 
Getting help from an Agency that is partner with Amazon Advertising team (like We Are Growth Hack Agency) can help you get help on better channels and solve issues quicker.
Full Services Amazon Agency can support sellers from their account setup to product launches, to account management and scale your business from 5 to 6 and 7 figures. Let's see how.
1. What are the Main Challenges of Scaling Your Amazon FBA Business?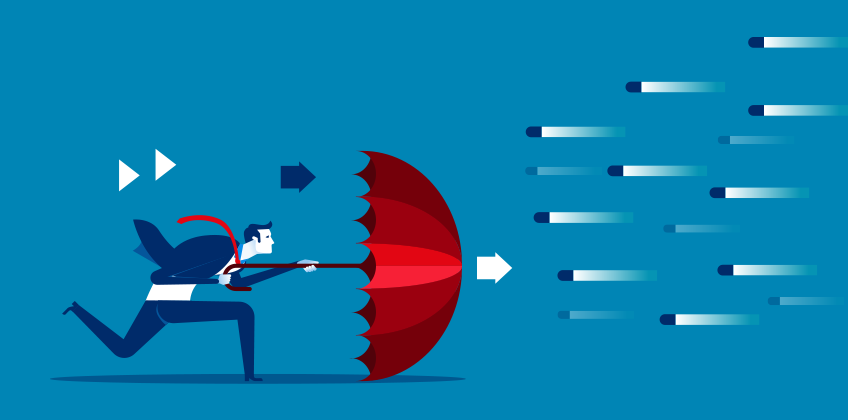 Scaling a business sounds easy when you say it or when you hear people you admire say it. But in reality, scaling a business is very, very tough. It involves a major learning curve and staying on top of your growth at all times. Here are some common challenges of scaling an ecommerce – retail business:
Scaling before perfecting the product and doing essential market research
Focusing on short-term sales and quick marketing plans instead of long-term brand growth and demand
Competing on price, often against other sellers who have better access to supply chain
Hiring the wrong people to help with the business
Ignoring issues that pop up (quality control, supply, timeline, personnel)
Not making the business efficient as it grows
Forgetting to "trim the fat" as the business grows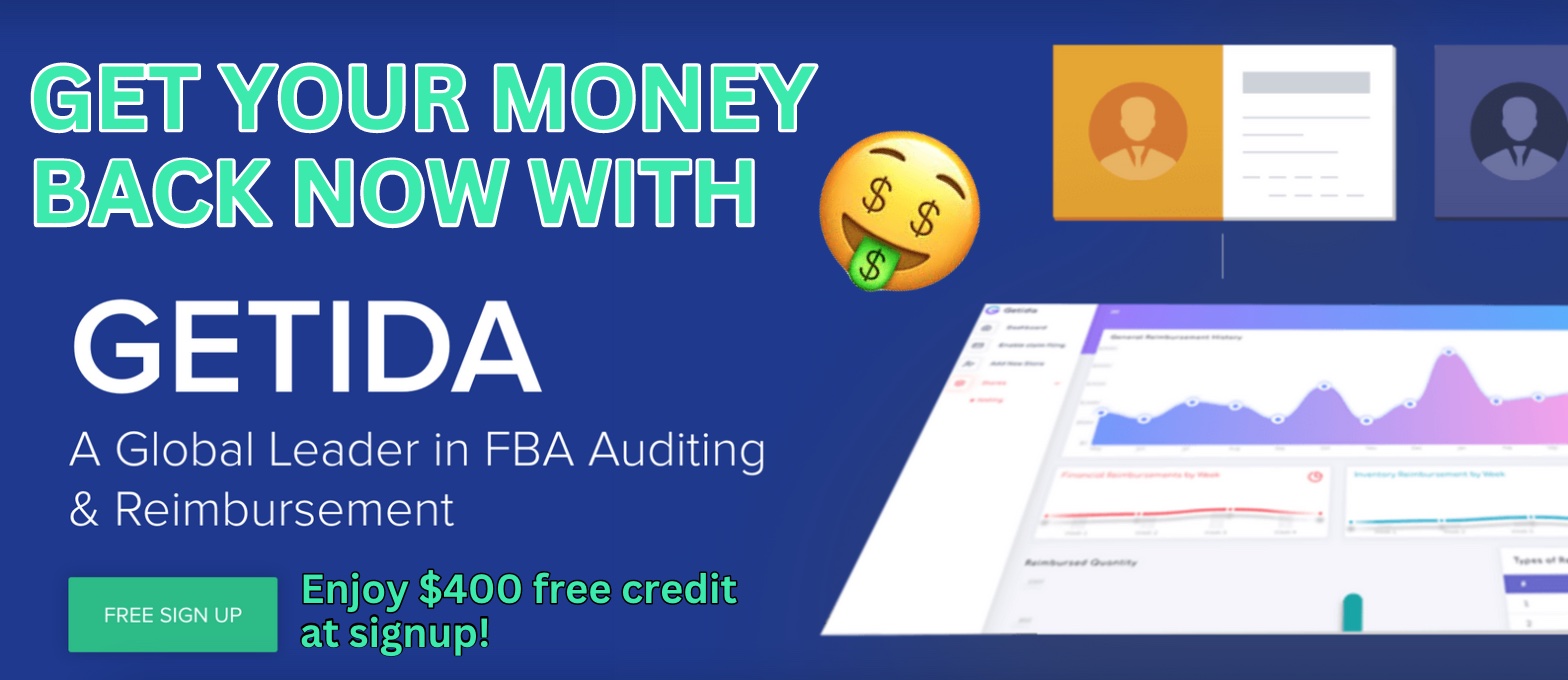 Of course, with any hardship, the rewards are great. When you scale your business properly, you will be able to see exponential growth in revenue and an expansion of the business. In case of Amazon, you could expand your brand to include new products and new market niches. You might know a few one-man-shows that have been very successful on Amazon, but even in that case, they are backed by a team of VAs or outsource a handful of services to third party service providers / Amazon FBA agencies.
2. What exactly is an Amazon Full Service Agency and how it can help FBA Sellers?
An Amazon agency is a company that works to help Amazon sellers start their business, grow their business and see it become a well-known and trusted brand. The agency is made up of a team of people who have become experts of the Amazon platform and have expertise in particular fields. For example, an Amazon agency may have a team dedicated to marketing and promotion, another team to manage PPC Advertising – sponsored products, DSP, etc – a separate team for listing and search engine optimization, and a completely separate team for branding, market research and even procuring product supply. It is common to have native speakers from different countries to help with translations and optimization of Amazon product listings in multiple languages.
Together, everyone in the agency can come together and strategize for clients with a fresh perspective. The expertise of every individual in the team helps to create success for the client! As Amazon constantly evolves and launches new tools, probably the most important aspect of doing Amazon FBA business is to constantly keep yourself up to date on the new features, new upcoming advertising products and new policies released by Amazon itself. This is why it's very useful to get help of the experts in this field.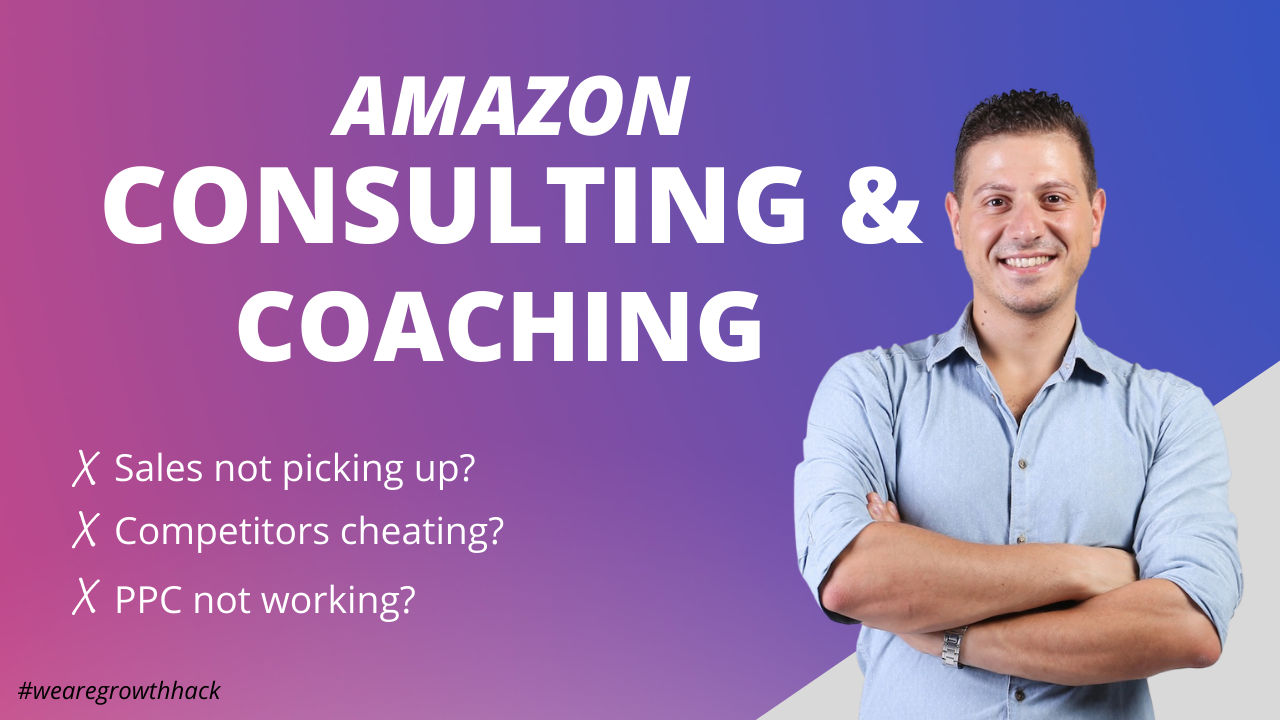 3. What Can an Amazon Full Service Agency Do for FBA Sellers?
An Amazon agency can help you do all of the tasks that you're not interested in or don't have time to do. They can take care of advertising and marketing on Amazon, such as optimizing ad campaigns and researching the right keywords for marketing. They can also create or optimize listings with the right keywords to drive traffic and sales. An Amazon agency can also:
Help you select the right products to sell on Amazon – product research
Help you create product pages, optimize them and make sure they will rank well on Amazon
Help you with translation into other languages if you're selling internationally
Help you to invest in branding and creatives (i.e. A+ content, EBC, etc.)
Help your brand and products stand out from your competition
Help your business stay up-to-date on Amazon's platform and algorithm changes
Take care of day-to-day operations (performance of listings, promotions, inventory management, keyword changes)
Manage properly your Campaign Manager – PPC Sponsored Products, Sponsored Display, video ads, DSP ads etc.. avoiding waste of budget
Create better reporting for data in order to make the business more efficient and understandable

Monitor your account
Help you sell your products in other new marketplaces
Get you started with Influencers Marketing (TikTok, Instagram, YouTube) & external traffic

Get your products featured on Amazon LIVE
Develop strategies to efficiently scale your business

Help speak with suppliers and supply management
READ MORE: How TikTok can help you Scale your Amazon Business with deals & promotions
And depending on the agency, they could do more or less. They could also specialize in a few things like advertising, marketing and optimization only, if that is the only thing you and your business need help with. All in all, an Amazon agency can help you save time and money!
4. Performance & KPIs to Watch when working with an Amazon FBA Services Agency
As we have seen previously, there are a lot of ways an Amazon Agency can help you sell better on Amazon, actually today there are so many different kinds of agencies that you might even want to hire few ones for different kind of services respectively. As an an agency that's always been focused on Sales Growth, Advertising, SEO & Rank, we can speak for ourselves and here's some of the most common tasks an Amazon FBA Agency could help you with, when it comes to sales growth and performance: 
Listing creation / Optimization / Translation

Inventory Management

PPC Advertising

Promotions / Coupons

External Traffic

Brand presence

Amazon strategy
You want to partner with an agency (and pay them) with the objective of them helping you do what you cannot do internally, right? So what you would expect from a good partnership is a better overall business on Amazon. If all of the elements above are taken care correctly, you should be noticing a positive impact in your overall business within just a few weeks or months depending on your market type, niches / categories, customers, competitors, seasonality, etc… that will be reflected in the following KPIs:
4.1 Number of new customers to your brand
Probably one of the most important KPIs to look for when onboarding a new partner that is taking care of helping you grow: you want to get new customers, you want more potential customers to know your brand. Higher number of new customers means higher amount of sales in the imediate term.
4.2 Lower TACOS%
A good PPC / Amazon Advertising Agency can make you grow while keeping the cost under control. It's perfectly normal to experience the same or higher ACOS% during the first weeks (learning phase) but the TACOS% should definitely be lower than the one your campaign manager had before cooperating with the new onboarded agency – of course unless it's in your strategy to keep growing no matter what cost it takes.
4.3 Higher Sales
Better listing, better rank, better seo, better promotion, better advertising = more sales. Pretty obvious. Keep an eye on the price of your products constantly as it is definitely easier to sell on Amazon at lower / discounted prices but this will impact your margins.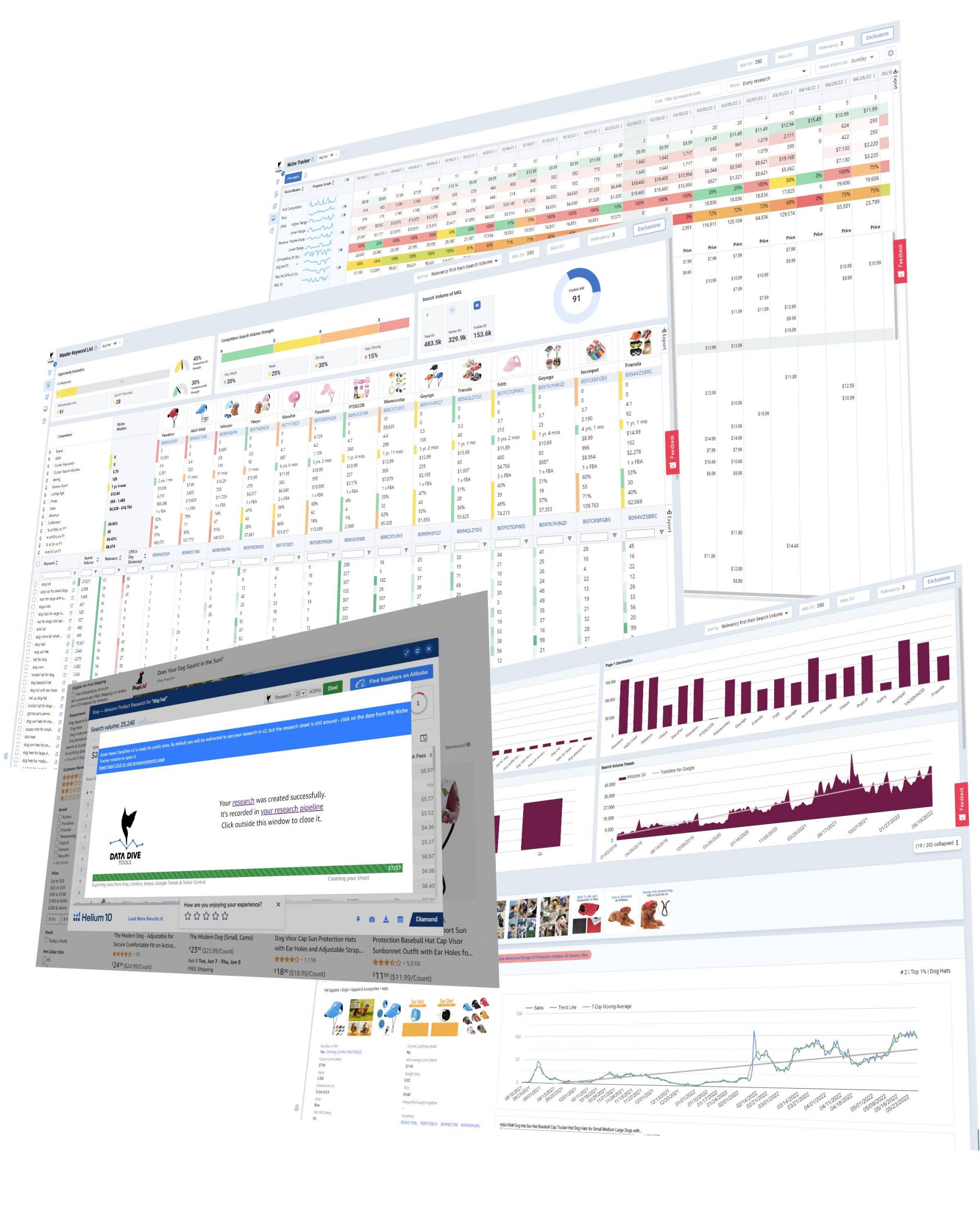 4.4 Higher CVR & CTR
Better listings, better images, better ppc, better targeting, better content etc.. will definitely give you higher CVR (conversion rate) and CTR (click through rate). These are also very important metrics you want to look at when working with a growth partner.
4.5 Better organic rank
As a result of better SEO, listing quality and better PPC & organic sales, you will have more sales velocity and more sales on relevant searches. These are the basics for better ranking on Amazon. Make sure you are able to check and track your ranking. 
5. Common Questions & Answers to consider when hiring an Amazon FBA Agency
If you're already talking with one or more Amazon FBA agencies discovering more about your services, trying to understand which one is the best fit for your needs, you might want to have answers to a lot of questions. Here's a list of the most common questions we get from our prospects before closing the deal:
5.1 How can you trust that the Amazon FBA Agency will do a good work and will take care of your account growth in the best way?
There are many ways of finding out whether an agency is trustworthy or not: presence on social media, past clients record, reviews online, etc.. but the best way to find out more about anyone is to know them. The first step should definitely be getting on a call with the agency to discuss about the potential fit between Amazon seller and service provider. It's worth minding some extra attention to WHO exactly will put their hands on your account.
You might have the introduction call with the CEO or with a sales manager but eventually it's going to be an account manager to do the daily job, you want to get the best skilled people, not a cheap VA that you could get yourself for a much lower price. Make sure the agency is trustworthy also by checking their website, contact information, registered address and business name, telephone number, Linkedin profile, etc.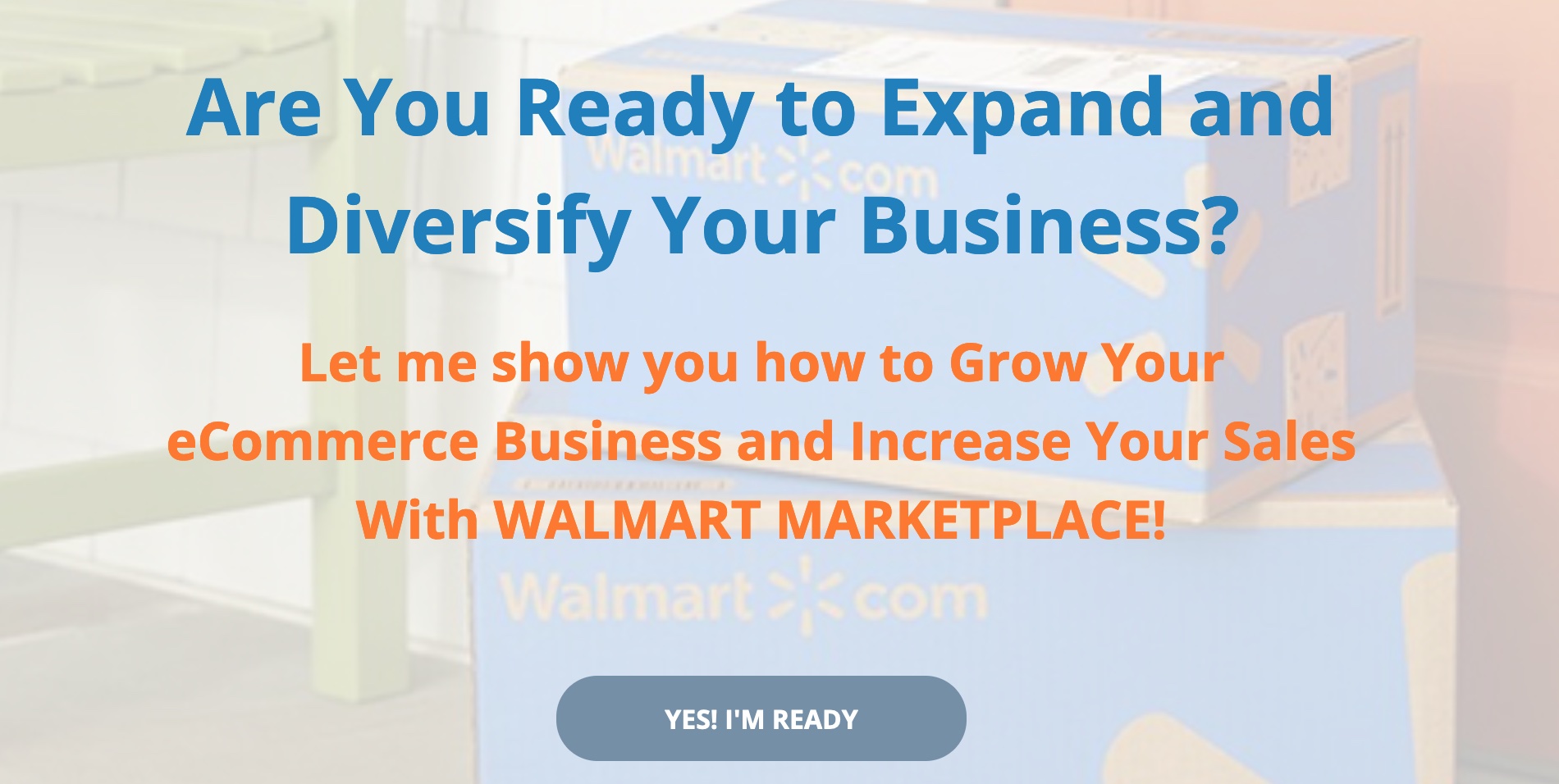 5.2 How can you make sure the Amazon FBA Agency will not waste your advertising budget?
The answer to this question could be similar to the one above, but you should beware that some agencies might seem very professional from their track record, but who's actually going to do the job on your account? One of the best ways for you as a seller to make sure you're both happy with performance and services can be to add some important growth / performance milestones in the contract that if not met, would imply ending the cooperation.
5.3 Should you hire the agency for full account management, or just for some services, or  for hourly based consulting?
This entirely depends on your current status, needs, budget and willing to put work on your Amazon FBA store. Normally, the larger your company / store / products portfolio, the more help you will need.
5.4 What is the correct payment / price level for an Amazon FBA Agency?



Prices might vary and depend on a lot of things. Not always more expensive means better quality, and vice versa as well. The final price you will pay will depend on what kind of services you hire the agency for, what marketplaces, how many SKUs in the portfolio, etc.. Normally a good idea is to integrate retainer fee with commission on sales (that might be calculated on total sales, ppc sales or ppc spend budget or even just on sales growth delta compared to the period before the agency started their work on your account). This combination can also give more space on negotiation between client and service provider. Consider that some agencies might request a setup fee, that is meant to cover all the first step work to be done on your account.
5.5 Why is an Amazon FBA Full Service Agency better than a Freelancer / VA?
Similar to point 4.3, depending on your current status and needs. If your account is getting too big to be managed by a few people, or if you need very professional help in several marketplaces, an agency might be a better solution than a single VA / Freelancer.
5.6 How fast will you see results?
Hard to say, as it might depend on many things: competition, stock levels, advertising budget, etc… Generally if you cover all these elements in the right way, the agency should be able to identify what can make your account sales grow faster within a few weeks and results should start coming within few months. Of course, if you as a Seller do not provide a good field to work on, even the best agency won't be able to provide results.
5.7 How can you attribute performance to the agency's work? What KPIs should we consider?



Similar to the question above, you want to check that the agency is able to help you where you can't do the job but still as a client you need to provide all the elements to grow your account. Some of the most common KPIs are as follow: sales growth, TACOS%, rank, CTR, CVR, new customers, returning customers, and more depending on the kind of services you need.
5.8 How long should the cooperation last?
As it might take some months to see the first results, it's completely normal that a cooperation could last 3 to 6 months or more. Adding milestones to the agreement can make the cooperation more secure on both sides and will avoid potential conflicts. Some agencies provide more flexible terms where the agreement is renewed each month without a minimum period of engagement but this entirely depends on the agency strategy and on your needs as a client. Generally, a larger agency will request a longer period of engagement.
5.9 What other kind of services should you be looking for in an Amazon FBA Agency?
You might consider help with external traffic, social media, translations, SEO, anything that can help your business on a wider spectrum. If you're an FBA seller looking to scale your Amazon business, it's crucial to focus on several key areas. These include effective account administration, a robust supply chain management strategy, optimizing your product listings, and maintaining a solid marketing plan. From managing PPC campaigns to solving complex listing issues, the operational intricacies require a focused approach.
Ensuring consistent inventory levels and clean financial records is equally vital for long-term success. Collaborating with Amazon FBA experts or agencies can be an excellent way to ensure that each of these aspects is professionally handled, enabling you to focus on the bigger picture.
5.10 The Agency asked access to my seller central, should I give it?
Yes, most agencies who are part of Amazon Providers Network will send you a request directly from Amazon, but this might be limited to your Advertising (campaign manger) section only. Otherwise you can give access to your seller central as a new user (view / edit mode) with or without an NDA / prior agreement.
5.11 What should I expect to find in an agreement contract with an Amazon FBA Agency?
Business information, liability, detailed terms, NDA, confidentiality, dates, scope of work, responsibilities, deliverables, KPIs, pricing, recession of contract, milestones (if any), contacts, governing laws, duration, terms, etc
6. When Should a FBA Seller Hire an Amazon Agency?
Let's say that you are a small team of one, two, even three people. When you have a growing business on Amazon, time can be a luxury. On top of that, learning new skills to scale can be painstaking!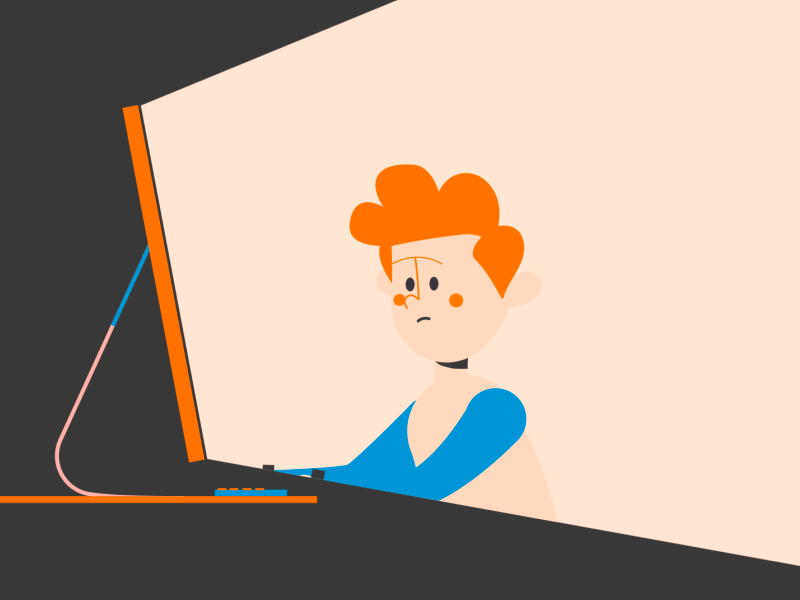 Here are some situations where hiring an Amazon agency to do some of the work can be very useful:
You don't have time to optimize listings and manage advertisements: Let's be honest, constantly optimizing listings to stay ahead of the competition is very time-consuming. When you have multiple products and SKUs, there's just not enough time! The same goes for managing ads. It's a tedious task that you can outsource.
You need help investing in branding: When scaling a business, your brand matters. If you haven't been investing in branded content,

Amazon A+ content or EBC,

 this is where a Full Service agency can help.

 

Investing in branding

 

helps your brand stand out from the competition.

It takes you time to understand changes to Amazon and its policies: Amazon is a company. It will continue to evolve and adapt. Amazon agencies know how to keep up and can help you to stay in line with policy changes so there are no consequences to your business.
Your business is not efficient and there is room for improvement: Agencies can not only save you time, but also money. They can find inefficiencies in your processes and provide succinct data to back up advice and changes to your strategy. One of the most important metrics for Amazon sellers is the infamous "TACoS%" AKA Total Advertising Cost on Sales. If your TACOS is above your profit margins levels, you should definitely consider hiring an Amazon Advertising Agency.
You're an established retailer but only recently launched on Amazon: As a brick and mortar business, you may have found success, but e-commerce is an entirely different beast! Here is where an Amazon agency can help your business get established on Amazon quickly and efficiently.

7. It's Time to Partner with an Amazon Agency?
All the reasons mentioned above are reasons why you need an Amazon agency to scale your business. It's tough! But you've got help out there. At We Are Growth Hack, we're experts when it comes to Amazon. We will work with you to help you scale your business and find ways to bring in more revenue. We can help with:
Product ranking

Website creation, design and SEO

Social media management

Optimizing listings

Aplus / EBC content creation

Account Health

Pricing

Inventory Management

PPC Advertising campaigns & all Advertising products

Content marketing (in multiple languages, too, by native speakers only)

Influencers Marketing (TikTok, Social Media, Blogs, Videos, etc.)

Amazon LIVE broadcast

Finding new winning products to add to your portfolio