Are you wondering how to use TikTok to increase your sales on Amazon and other Ecommerce platforms?
What is TikTok? The huge new online phenomenon among teenagers, millennials and increasingly among adults across the planet. The app that has caused a lot of controversy in several countries managing already to be banned in some cases. One of the most downloaded apps of the year 2020 and formerly known as "Musical.ly", TikTok has quickly evolved from a Social Media channel dedicated to trending music to a platform that can transform daily users into millionaires and help businesses to make a large amount of sales.
The next questions are: is TikTok going to last? How can you make money on TikTok selling your Amazon products?
A good thing for brands and ecommerce sellers: as of October 2020, this platform is not YET widely used for branding and selling products, and that's the main reason why you should hop on this train and start attracting followers while it's still at its early days. If you can remember Facebook from 10 years ago, you know that brands weren't visible at that time, and the same thing will probably happen with TikTok as it grows in popularity.
…Or wouldn't it?
How TikTok became viral?
In November of 2017, TikTok's parent company, ByteDance, decided to invest $1 billion and merge with the app Musical.ly. This move was very important for reaching a new larger audience in the United States of America. From that moment on, the customers base got bigger by the days, having Vine pretty much disappeared, a general lesser use of Snapchat for business and having left YouTube as only big competitor when it comes to video marketing. TikTok was left with a large space for growth and was able to make it very quickly.
TikTok ceased to be just a place where teenagers were sharing their lip-sync challenges, making space for a large marketplace for influencers and brands.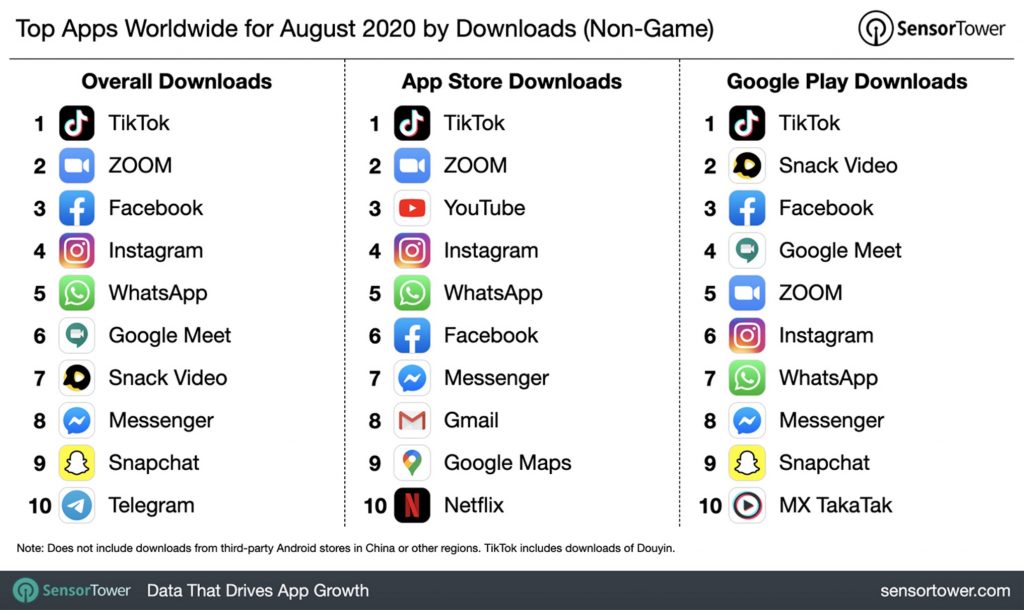 Approaching Marketing for Amazon Sellers with TikTok
Take a look at this campaign performance of one of our clients, that has been using TikTok successfully to promote their products in the
Home & Kitchen category without ads.
It is clear how the platform was able to drive traffic and awareness about both our client's brand and product, influencing the search trends:
TikTok may be a young platform but the Marketing rules and strategies for monetizing are pretty much the same you've been using across other channels. TikTokers can earn several hundreds of thousands of $ in
year
. This of course might vary, depending on the type of promotion and on theirpopularity of video creators. 
TikTok users profile is also slowly switching from teenagers only to a wider base: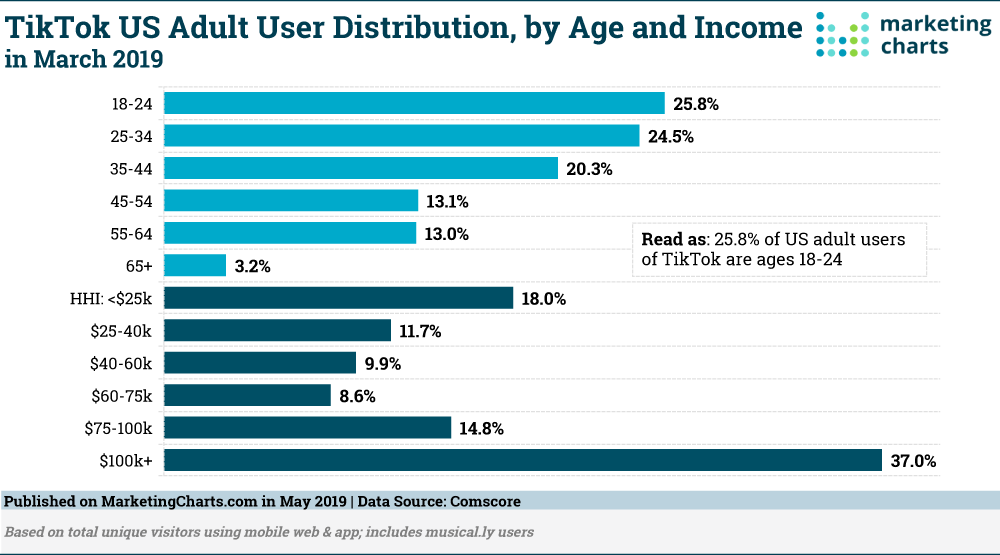 As an Amazon FBA / Ecommerce sellers, these are the things you should definitely consider when advertising your products on this platform, here's a quick checklist for you:
1. Start by Building a Presence on TikTok
First things first: after you've
listed and optimized your products at Amazon
, consider creating a TikTok account, and
start producing branded / relevant content
especially tailored for this platform. The short guide ahead will walk you through
some of the most important information on how to utilize TikTok as an Amazon Seller.
TikTok is a very intuitive platform so you'll have your profile created in no time. After you're done,
connect it to your Instagram or other social media account
where you have the most active followers and customers.
READ MORE: How to Create Killer A+ & EBC Content for Amazon Listings to Boost Sales and Conversion Rate
2. Defining Your Niche
As an experienced Amazon Seller you probably already know a lot about your target audience and the niche you're in. Regardless, revisit this issue and spend some time narrowing your audience and
try communicating with your ideal customer
. We have already explained the importance of understanding your niche and how to operate Micro Targeting on and off Amazon to obtain better results with your Advertising Campaigns.
In 2020 Amazon/Ecom sellers are understanding the value of great branding and how to operate a better targeting for their niche: careful selection of keywords / target audiences and promotional partners are key in this game.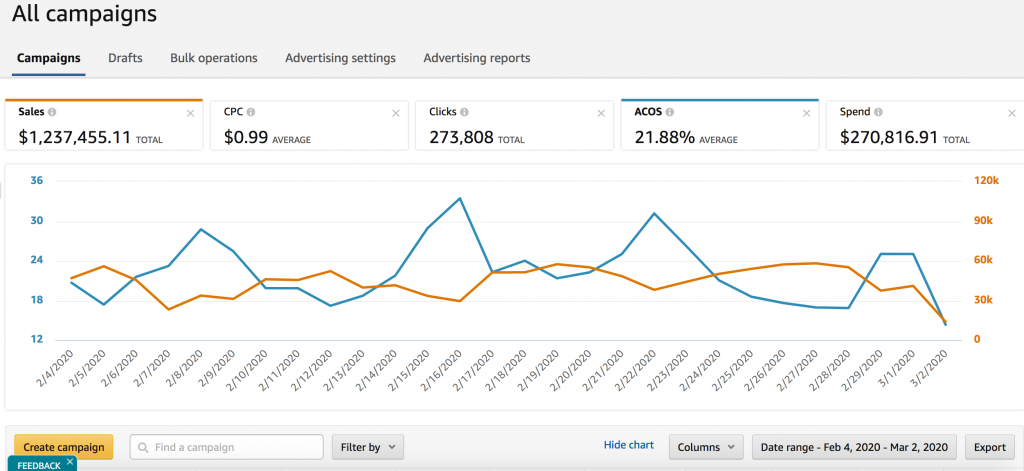 3. Producing HIGHLY ENGAGING videos that last approximately 15 seconds
Create a video where you advertise the products you want to sell. In this blog post, InfluencersMarketinHub has listed some very interesting case studies:
see how other TikTok influencers and brands do it and try to do something similar
. Remember that TikTok users expect to be entertained, so try to be original / funny / surprising in your content. The attention span in micro blogging / video apps is at the lowest levels and content rotation is at the highest levels. Also remember that your video quality doesn't need to be professional. Just face the camera and 3, 2, 1, action!
4. Combining your TikTok and Instagram followers
Add some links to your Amazon store directly on your Instagram / TikTok account / stories, redirect your followers there and let them know where they can find the products you're promoting.
This method is great for sellers who already have experience in dropshipping or affiliate marketing, as well as for Amazon seller.
5. Identify your Influencers and start Promoting to your Niche
TikTok just recently opened to advertising. Before this, the only way to promote products was to use
influencers marketing and cross-promotions.
This is still the most commonly used strategy by sellers until now:
Unlike YouTube, TikTok is mostly ad-free and does not have an ad-based creator remuneration scheme like YouTube's AdSense. This is partly related to the fact that TikTok heavily relies on music to generate its viral content making the app inherently incompatible with ad monetization because of copyright infringement laws. Therefore the question of creator remuneration on TikTok becomes far more complicated. – Predict, Medium.com
At the moment, probably the best way to promote your products on TikTok is to deal collabs with the top influencers on the platform. This works pretty much in the same way it does on Instagram, YouTube and other blogging platforms. As a brand / seller you would have to
identify the best influencers to interact with your niche and collab with them,
in order promote your products or create interesting and engaging content around them. We suggest to always combine these two types of interactions with your influencers network, whichever channel you are going to use. Influencers are so called because they are seen as
opinion leaders in a particular industry,
they get a lot of followers because they share engaging content that people actually are interested in viewing / hearing / reading. You can read more about
Influencers Marketing for Amazon sellers on this guide.
Remember that
TikTok metrics are a little different from Instagram,
so it would take around 100,000 followers for a TikToker to be considered
influencing
. Accounts with more than 1,000,000 followers on TikTok are allowed to add links to their bio, this is also one more thing to consider when picking an affiliate partner or promotional influencer partner.
READ MORE: 11 Strategies to CRUSH IT on Amazon Prime Day 2020: FBA Seller CheatSheet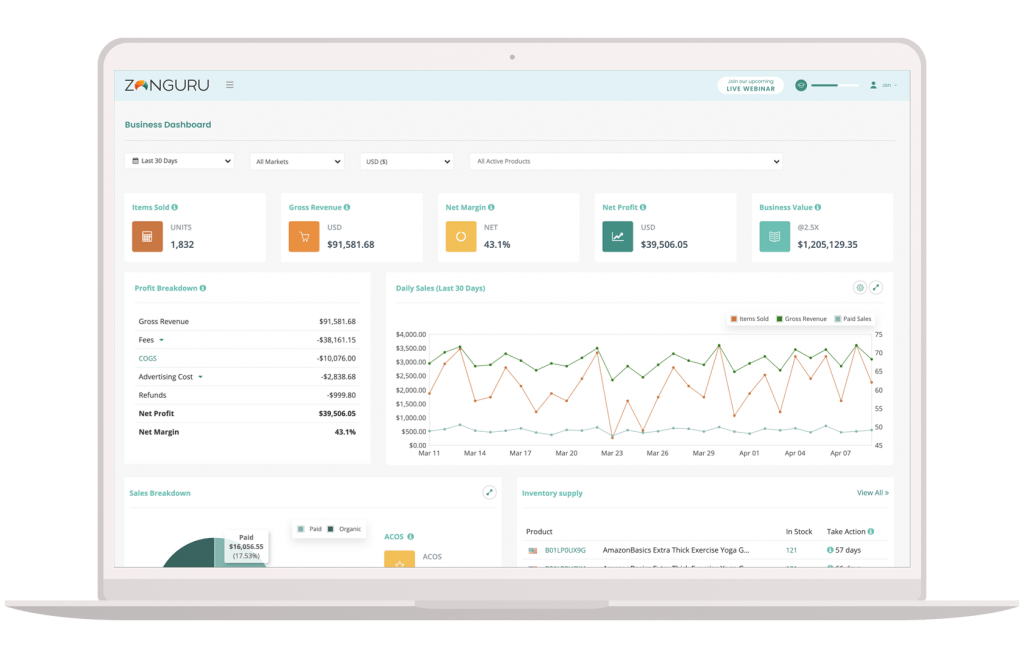 Using TikTok to Increase Your Amazon Sales & Branding
According to sources,
beauty products recorded doubled sales in April 2020
, if we compare it to the same month in 2019. This happened thanks to TikTok. Some of the most famous brands managed to
sell more using the #amazonfinds hashtag
. This hashtag has received more than 720 million clicks across TikTok and that is the proof of this platform's marketing and advertising potential. As mentioned above,
increasing brand awareness and sales by utilizing the TikTok account
is not much different than doing it on other platforms.
Marketing and advertising
rules apply everywhere and this is just another channel with a lot of potentials. It is crucial to start producing and posting high-quality content on TikTok since it will get saturated as soon as other brands decide to move over. Your Amazon sales will benefit if you start today so don't hesitate, create content, connect with other influencers, increase your following, and start selling. See on the video below how Gracey from
Amazoncheats
has gained 300,000 followers in just one month and generated several hundreds of thousands of dollars in revenue for her partners! Amazoncheats has grown so fast from zero, just by sharing coupon codes for hot selling products on Amazon. Some of their videos
went literally viral overnight and got millions of views on TikTok
, this is an amazing opportunity for ANY Amazon seller who wishes to increase their products popularity and rank (the video below has over 1M views as of November 2020): https://www.tiktok.com/@amazoncheats/video/6892817987653651717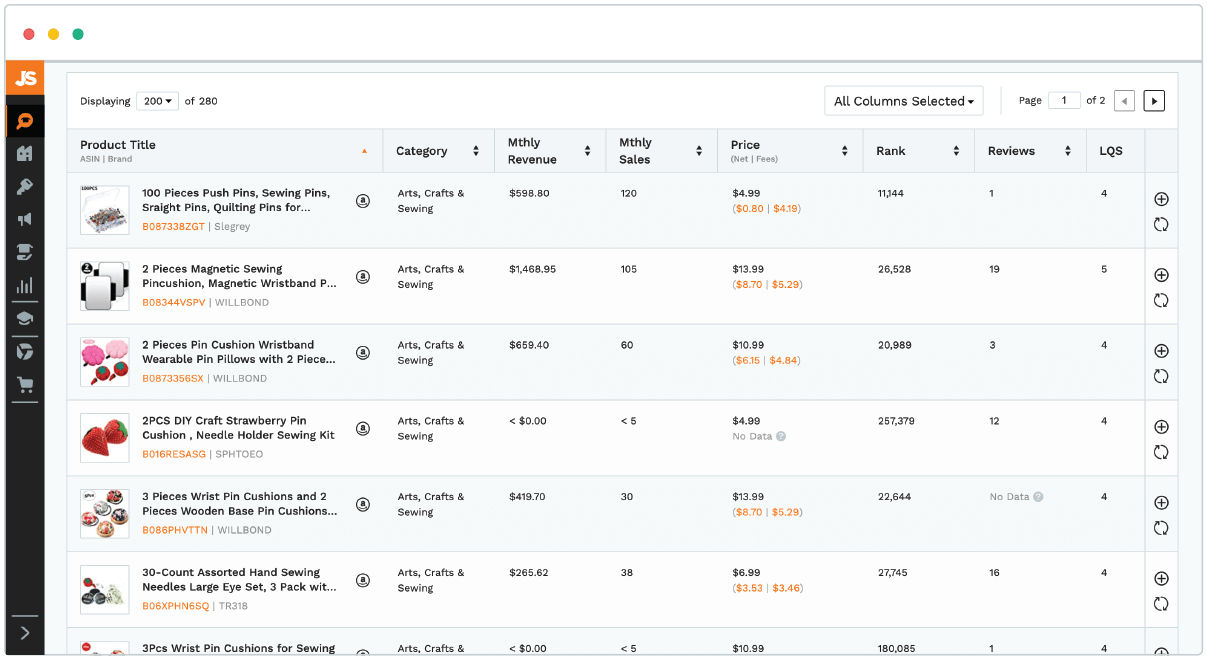 How does TikTok Algorithm Work?
In order to be successful in any channel, it is crucial to
understand how the algorithm of the platform works. 
This is valid especially if you're selling your products on Amazon. Given the huge amount of competitors that ANY seller has today, we would advice to NOT even start listing stuff on Amazon without having
understood the basics of how to rank products on Amazon in 2020.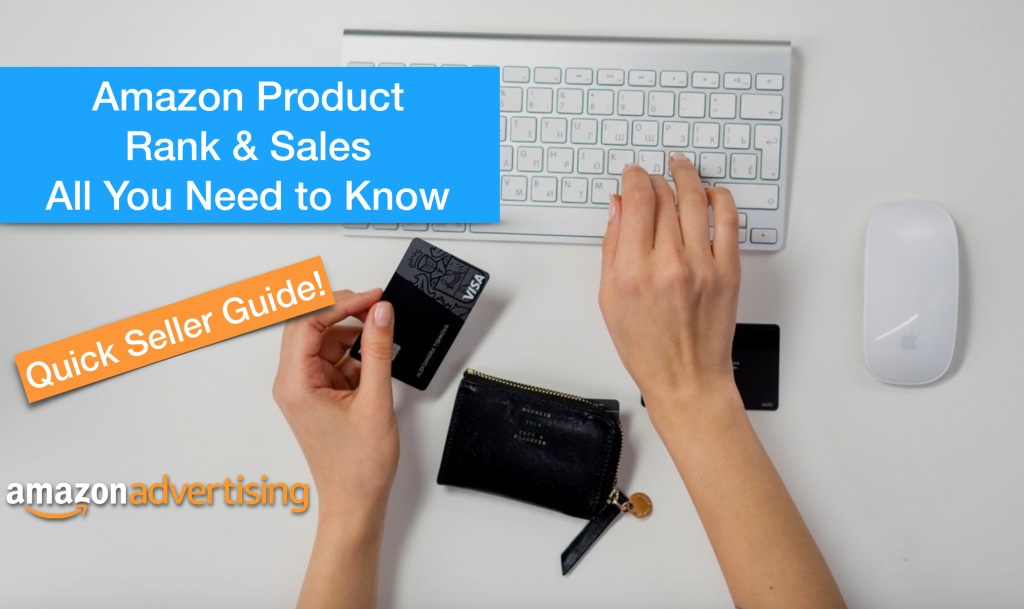 TikTok is very different from Amazon in terms of content, searches and user engagement. Its algorithm puts in consideration the following factors:
Video completion rate
Engagement rate
Time of post
Overall account rating
The algorithm will send videos in "pushes" to test how your viewers will react to them
, little by little. If the content passes the first round of engagement, it will most likely be sent to the 2nd, 3rd and so on, growing your view reach exponentially. The most important factor for a video to get a lot views and to reach the 4th level, is having a completion rate of 95%. In this blog post,
BumpitMarketing has made a good explanation of how to create engaging content on TikTok.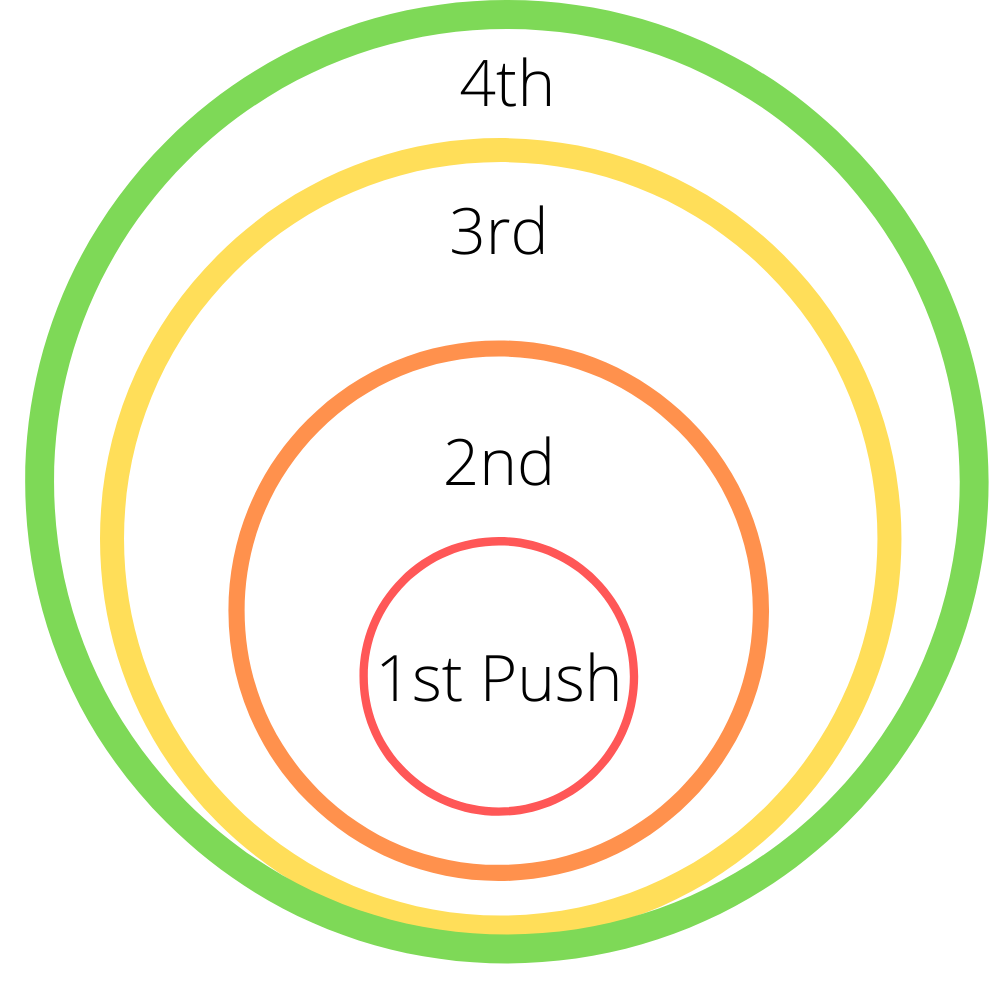 TikTok & Dropshipping
TikTok can be very useful if you're using the dropshipping method as well. In order to add your store link into TikTok bio you will need to have at least a million followers. In this case, you're all set and you can start creating videos including a sales pitch.
If your following is at this moment lower than a million, you'll need to keep utilizing your Instagram's bio and refer your potential customers there. It is important to be cautious while pitching in TikTok videos since this platform is not yet there when it comes to brands. 
It is much better to pitch softly by letting people get familiar with your products as you show them in your videos.
Again, if you have more than a million TikTok followers, the platform will allow you to use the embedded referral link in TikTok's bio.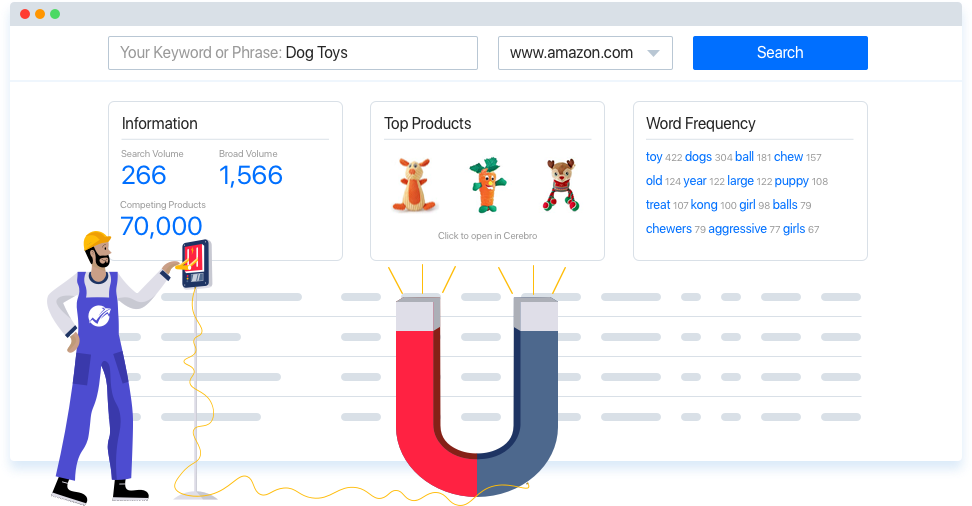 Starting with TikTok Ads for Sellers
All of the above applies to organic reach, but if you're just starting and your following is small, you may consider investing some cash toward paid advertising. TikTok, like all other platforms, has this option, and there are
five different ways to advertise
: 
In-feed ads

Branded hashtags

Top View ads

Branded effects

Brand Takeover
Make sure to get familiar with all the advertising options before pushing money towards them. After your first ads campaign, you'll be able to get insights into your success, analyze data, and improve in the next try.
READ MORE: Discover the Secret to Maximizing Your Amazon Sales and Rank with Pixelfy.me URLs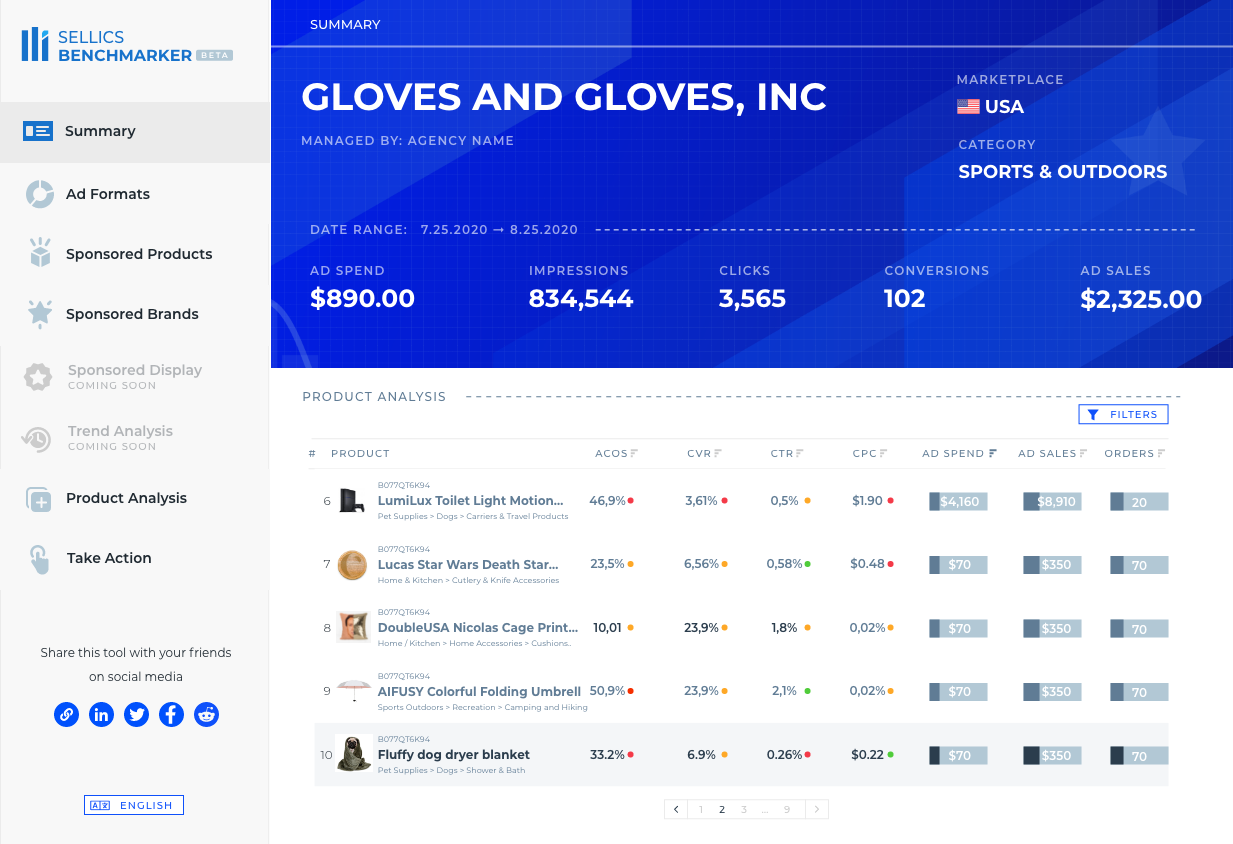 Conclusions
Don't be fooled by current viral videos on TikTok, they're might not be just entertaining videos made by teenagers. This platform is already widely used by many. Soon enough, the user base will widen and will be used by the general public. 
Moreover, the chances for any seller to make a successful marketing / promotional campaign on TikTok are quite high at the moment, because competition is still relatively low.
This means that every Amazon seller should create an account and continue doing what they are doing across all the other platforms. The Sooner you get on TikTok the better for your store since this piece of the market is not saturated yet and there is a pretty good chance to get a big piece of it.