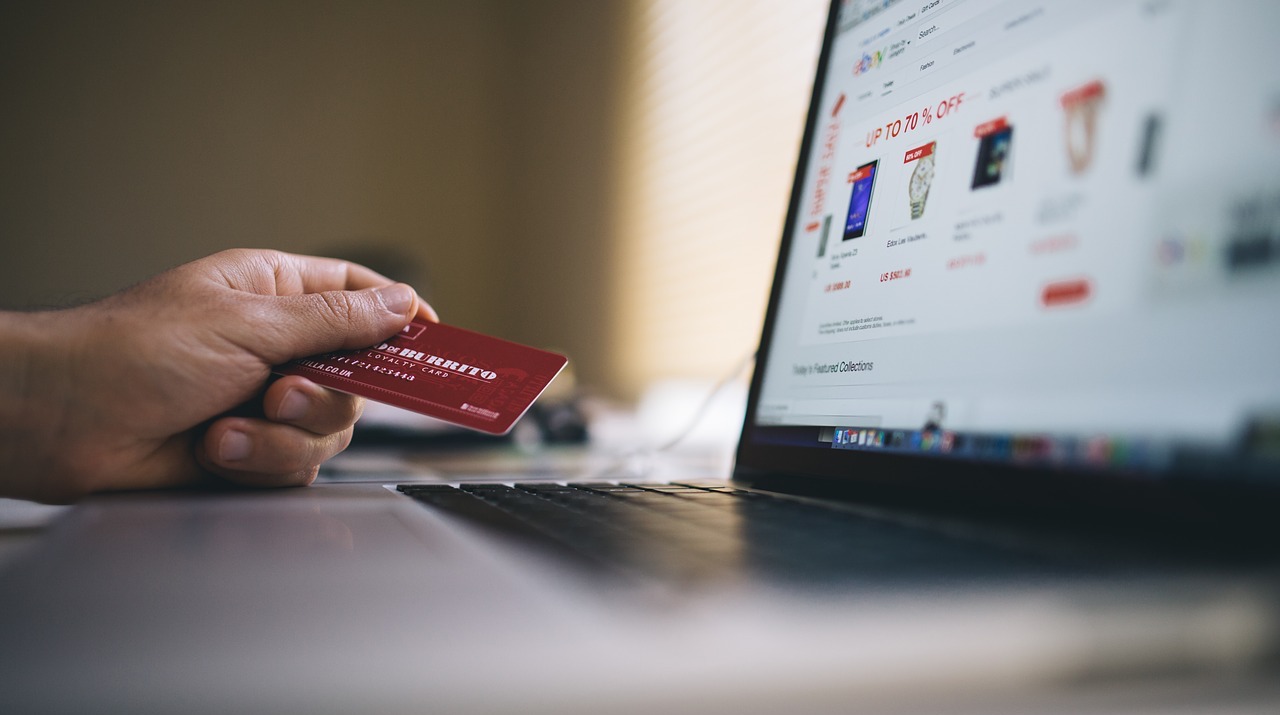 Discover the Secret to Maximizing Your Amazon Sales and Rank with Pixelfy.me URLs
This is a guest post by Pixelfy.me team. Join them now here and get a 20% discount on your monthly subscription with the code >> GROWTHHACK <<
———
Selling on Amazon can be highly profitable if you know what you're doing.
You'll agree with me when I say: in a space where competition is so high, it can get a bit nerve-racking to make your product stand out. Although a bit tricky, it is not too difficult to make more sales and rank your product higher on Amazon – even if you're a beginner. To help you out, I'll share my favorite tool and top 5 strategies to improve your product's keyword ranking on Amazon in this post.
Let's get started.
Understand Amazon's Algorithm – Why Does Your Product's Rank Matter?
Decoding Amazon's algorithm's fundamentals is important to run campaigns and make more sales. This algorithm decides where your products appear on their site or which page of search results they display on. Amazon optimizes these pages to provide the best customer experience. What I mean by this is that Amazon shows those products to customers that they believe to be high in quality and reliability. The algorithm uses metrics like number of positive reviews and sales rank to determine a product's value. For example, consider that there are two sellers selling the exact same product.
One of them has 500+ positive reviews and a sales rank of around 10,000, while the other has around 400 negative reviews and just 1000 sales. Which one of these will Amazon place among the top results to show to buyers? Obviously the first one.
The more sales you make, the better rank your product will have on Amazon. Essentially:
The more an item sells, the more Amazon pushes it towards buyers.
How Can You Boost Your Sales and Rank on Amazon? – Fool-proof Tools and Strategies
Making sales on Amazon and ranking for your keyword are important, but how do you do it? The sellers currently making millions on Amazon don't do it all by themselves, they make use of helpful tools and tricks to stay ahead in competition.
In this post, I'll be sharing 5 tried and tested strategies that you can combine with super URLs to not just improve keyword ranking, but to become an overall Amazon expert.
What are Tracking Links & How Do They Improve Your Keyword Ranking?
Before I really get into explaining top strategies, let me first briefly explain what tracking links are, how they work, and why they are so important for your product's rank.
Tracking links and Super URLs are highly powerful tools that you can use to optimize your campaigns and maximize results. There are various different kinds of Super URLs that can be used for different purposes. Essentially, a tracking link shortens your Amazon URL and adds some extra cool features to it. Whenever this URL is clicked on by a customer, it will do much more than just directing them to your product listing.
Super URLs are used for retargeting campaigns, targeting keywords on Amazon, building new audiences and much more. Most importantly, you can embed a keyword in your link so that it generates keyword-oriented traffic to your product. I'll be discussing this in detail.
Now that you have a basic understanding of tracking URLs, let me share the 5 most effective ways to make use of them in order to rank for your keyword on Amazon:
1. Influencer Marketing with Supreme URL to Rank on Amazon
Getting social media and YouTube influencers to endorse your product is always a good idea. For example, if you're selling a makeup product on Amazon and you want to market it to makeup enthusiasts, one of the most effective ways to do so is by asking a makeup influencer to promote it to their followers. However, what many sellers don't know is that you can even use influencer marketing to rank for keywords on Amazon.
In my experience, I've found Pixelfy's Supreme URL to work the best in this regard, and here's why: Supreme URL copies your Amazon product's exact URL and embeds your desired keyword in it.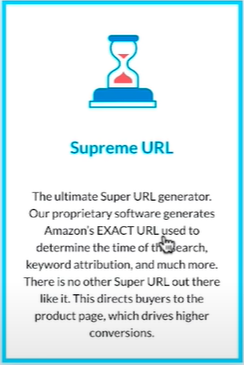 Everyone who clicks on this link would now contribute to your keyword ranking. Amazon's algorithm would consider all this traffic to first have searched for a particular keyword and then landing on your listing. But what if you wanted to target multiple keywords? You can do this too – very easily – with a single link using Pixelfy's URL rotator: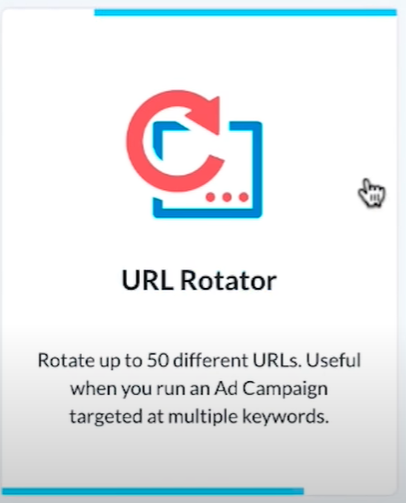 This tool creates a link that will boost a different keyword almost every time it's clicked. You can add multiple keywords to it and choose a criteria for it to follow each time it is clicked.
Here are the possibilities:
The four Redirect Modes:
Sequential
Weighted
Random
And, sequential by user
All work differently and determine which URL to redirect to when a customer clicks on the resultant link. You can also add more keyword-embedded URLs here using the "Add destination Url" button. Moreover, Pixelfy also allows you to add a pixel to this link using which you can retarget all the clickers later in future campaigns.
I'll discuss retargeting in detail later in this post.
Grow Your Amazon Sales Now With Us!

2. Use Pixelfy.me with Rebate Key to Improve Ranking (Without Giving Heavy Discounts)
There are many launch services available that can be used to boost keyword ranking. But the problem with them is that almost all require highly discounted giveaways.
While a giveaway may earn you more sales, it is highly unlikely to improve your keyword ranking. Here's why:
First, Amazon's algorithm considers a sale made at full price far more significant than that made at a discounted price
Secondly, buyers who've made a purchase at 70% or more discount are generally blocked from leaving product reviews
So, how to boost Amazon ranking from full price sales? The trick is to still give buyers a discount but in a way that doesn't alert Amazon's algorithm. This can be done using a RebateKey.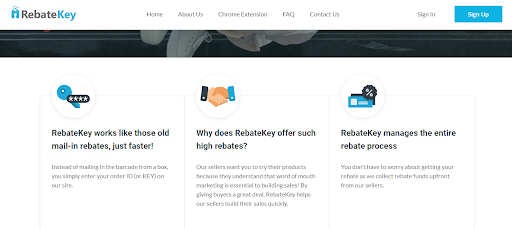 The customer would initially make a full priced purchase, but would later be refunded the discounted amount of money via RebateKey's payment wallet after 35 days.
This is a win-win situation for both the buyer as well as the seller. The buyer gets their discount while the seller gets a significantly impactful boost for their ranking.
Want to make this even more powerful? Bring in the Supreme URL again.
First of all, create a Supreme URL on Pixelfy.me with your product's ASIN and the targeted keywords. Create a RebateKey seller account and enter the Supreme URL you just created when prompted to enter your Amazon listing's link.
Your listing would now not just be live on RebateKey, but would also be tracking each and every ad clicker, all while boosting your ranking one clicker at a time and getting product reviews. You can even drive external traffic to this ad from Facebook etc. to drive sales from there.
3. Use Retargeting to Maximize Conversion Rates from Social Media Campaigns
Let's talk about retargeting now. Whether you're a new seller or an experienced one, you probably know by now that retargeting is always better than targeting. The reason behind is simple: targeting warmer audiences yields better results than targeting colder ones.
Whichever strategy you use to send external traffic to your Amazon listing, make sure you use a Super URL instead of a plain one. This is your first step towards creating a successful retargeting campaign.
Pixelfy offers a wide range of tracking links that you can use for different types of marketing campaigns.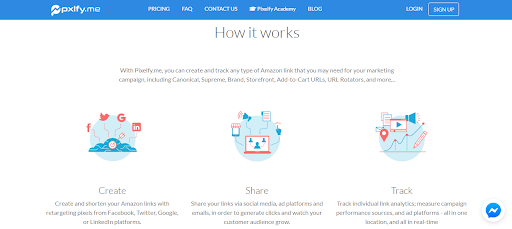 When you target audiences with a Super URL, you'll get a list of clickers that can be retargeted later with a keyword-embedded URL. In this way, you can hypertarget warm audiences and improve your product ranking on Amazon with every click.
Retargeting also has some cool long-term benefits. For example, you can create custom and look-alike audiences on Facebook and even retarget customers to solicit reviews. Let's discuss this in detail:
4. How to Earn More Reviews to Boost Your Ranking?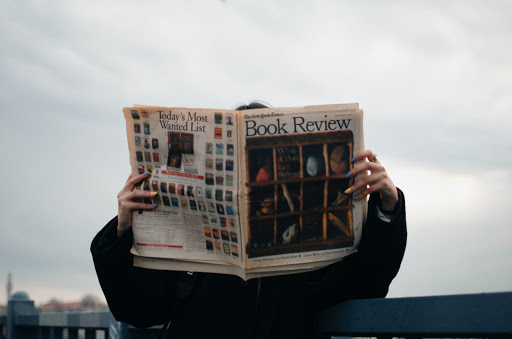 Every Amazon seller knows the importance of product reviews and at some point, we all have struggled with them. According to Weby Corp, 94% of buyers don't leave a product review.
Getting product reviews on Amazon is particularly difficult because of Amazon's strict policies. Amazon – like any other ecommerce site – is a customer-oriented platform. Customers' privacy maintenance is Amazon's top priority which is why they don't disclose any contact information of buyers to sellers. However, this leaves the sellers with no means to contact their buyers to solicit reviews. Product reviews are absolutely crucial for sales. According to Spiegel Research Center, a product with 5 reviews has 270% greater chance of purchase than the same product with no reviews!
So, how to reach out to buyers and solicit reviews in a white-hat way? Retarget them via tracking links.
Consider this: You create a Facebook ad using a PIxelfy Super URL or an Add to Cart URL. You track the traffic being generated to your listing via this URL. Pixelfy will give you a list of people who clicked on your ad and performed an action on your page.
Depending on the action they took, you can retarget them on Facebook messenger – Messenger marketing. For example, if they made a purchase, you can send them something like this: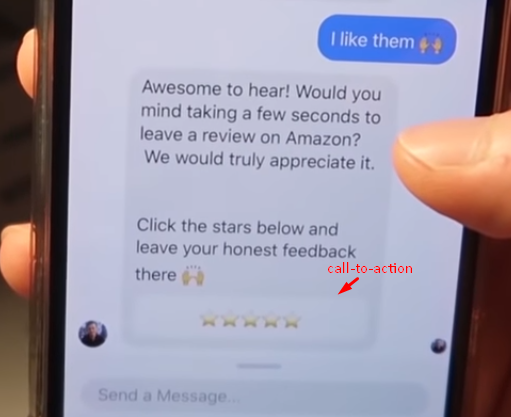 Smart sellers use this opportunity to avoid negative reviews or even turn them into positive reviews. You can do this simply by asking buyers about their experience with the product before asking them for a review right away.
If the customer has complaints, try to resolve them and win the customer over so that they don't leave a negative review. If they're satisfied with the product, request for a review.
5. Four Pixelfy Super URLs to Boost Amazon Keyword Ranking
Pixelfy offers 12 different kinds of tracking links, each having its own purpose. I've already discussed a few of them. Here are four more tracking links that you can use to improve Amazon keyword ranking:
A. Canonical URL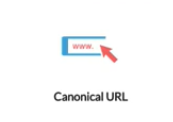 Want to improve your product's rank via google? Canonical URL is the way to do it. Around 25% of Amazon's total traffic comes from search engines like Google so it is important to remember these audiences when you think of a keyword oriented campaign. With Pixelfy's canonical URL, you can target upto 6 keywords and share the link on blogs etc. to work up your ranking via search engines.
B. Buy Together URL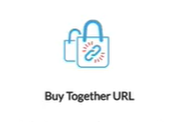 With this Super URL, you can manipulate Amazon's "frequently bought together" section. Around 35% sales on Amazon are made through widgets like this so this is also a good area to target while running a keyword campaign.
This URL will direct traffic to a button which adds a pair of items to the cart. They'll start appearing in the FBT section once they reach a significant number of purchases.
C. 2-Step Brand URL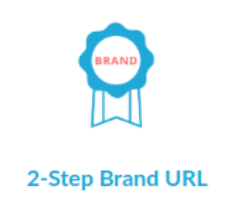 This is another widely used URL for keyword-targeting campaigns. Although this link does not have the timestamp feature, it directs customers to click on your product listing instead of directly taking them there. Basically this Super URL attributes keywords tied directly to your listing's title by filtering your product by brand and keyword.
D. 2-Step Storefront URL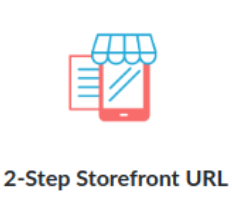 This URL is similar to the 2-Step Brand one as it does not have the timestamp feature either and makes customers click on your product listing. It also attributes keywords that are tied directly to your listing's title. However, instead of filtering your product by brand or keyword, it filters it by storefront.
Let's Wrap Up
If you're still with me, you have now successfully learnt:
How Amazon ranks and where it displays a product on their site
What tracking links are and why they're so important
How to use these links to optimize all kinds of campaigns (influencer marketing, product reviews solicitation, RebateKey ads, retargeting, etc.) to maximize conversion rates
How to use all these campaigns to not just make sales, but directly improve your product's rank on Amazon
4 more URLs that you can use to give an extra boost to your keyword ranking
If you're selling on Amazon then it's best to do it right. Maintaining a good rank on Amazon is the best way to stay ahead of competitors.
If you have any questions or if you try out any of these strategies, let me know in the comments below.
Sources:
https://blog.pixelfy.me/post/ben-nurenburg-pixelfy
https://domain.me/pixelfy-me-solution-for-better-rankings-on-amazon/
https://pixelfy.me/knowledge-base/what-kind-of-tracking-links-can-i-create
https://www.helium10.com/blog/5-amazon-urls-sellers-must-know/
Why you should use Pixelfy with Rebatekey? | Knowledge base
https://pixelfy.me/knowledge-base/how-to-use-influencer-marketing-to-rank-on-amazon-and-train-your-facebook-pixel
Grow Your Amazon Sales Now With Us!