Update 20 April, 2020: Covid-19.
We saw it coming, but we didn't see it coming THAT bad when we first wrote this original post about
Amazon predictions for 2020
. Read here the most recent post about what
Amazon Sellers should do to keep their business alive and even stronger during the Coronavirus Pandemic
Update January 2021:
Amazon has became a
pay-to-play platform
where sellers have huge potential to show the full power of their brands.
Black hat is still present
but constantly evolving, while
Amazon is wiping off fake reviews and large sellers accounts that break the rules.
Social commerce (influencers, Amazon Live, TikTok) is winning the game. Chinese sellers amount to more than half of total sellers on Amazon.com. Learn how to take advantages on our
Predictions And Trends for Amazon FBA Sellers in 2021 unveiled by top experts in the industry.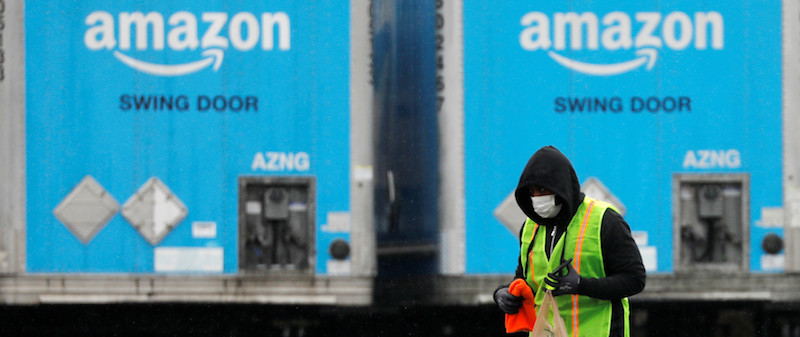 This article is a follow-up of the previous research published under the title
"The Secrets Behind the Success of Chinese Amazon Sellers, as Revealed by Insiders", 
that has reached an incredible amount of organic shares, mentions, comments, and quotes in the past months since its release on our blog in March 2018. We went through an interesting
deep research about Chinese business mentality and culture
, digging into the reasons why Chinese sellers are so great at doing business on Amazon and other e-commerce platforms while not belonging to the culture of the markets they sell to. Whether this incredibly efficient competition coming from China might be fair or unfair,
there are a lot of players out there who are definitely playing the Amazon game dirty
. Most of the times they don't even come from China: they might be operating from India, Russia, Middle East and from the United States. Among all the incredible feedback that I have received from many experienced and not-so-experienced Amazon and e-commerce sellers, there's one question that constantly pops up at the end of each conversation:
"How can I protect my business from unfair competition on Amazon?"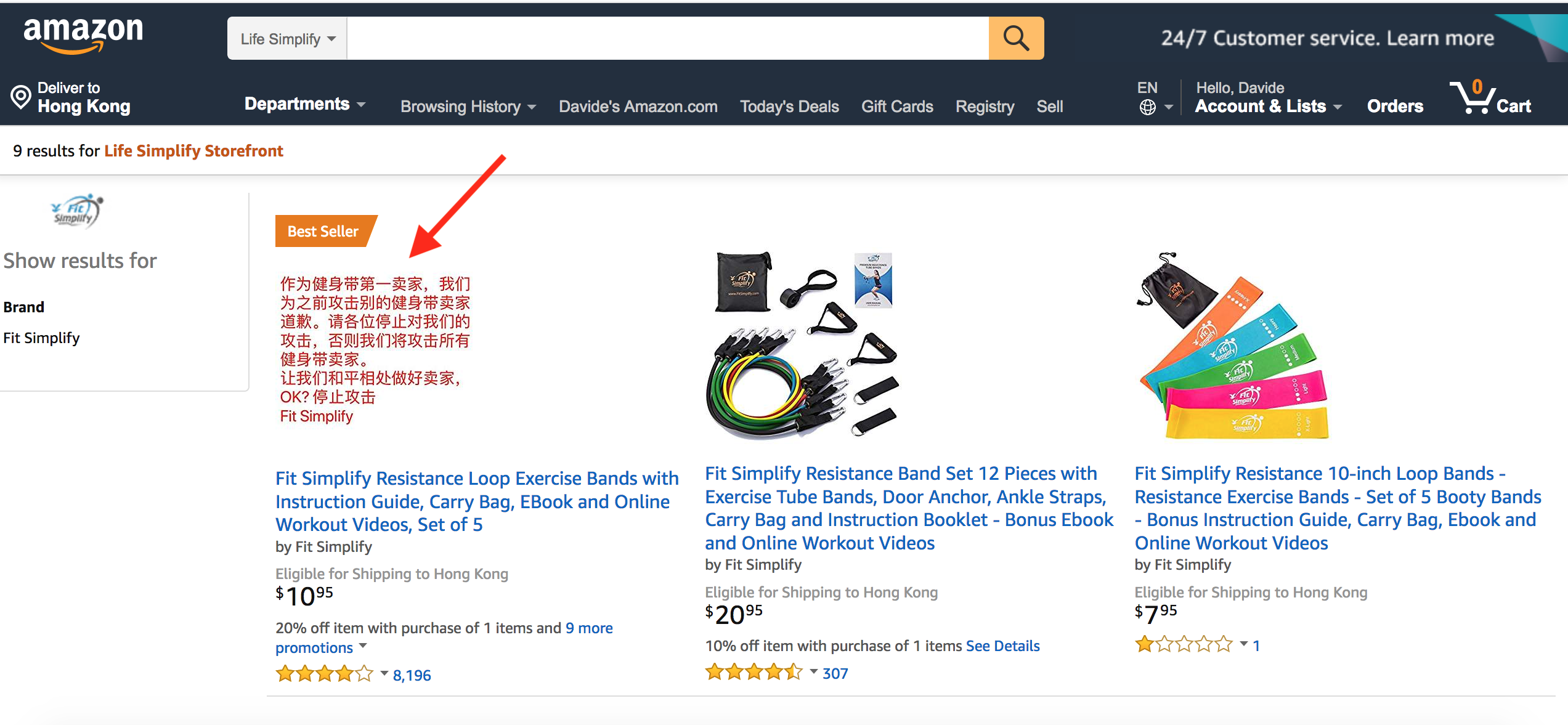 In the next paragraphs I'm going to share with you the result of my latest research, which objective is to demonstrate how it is possible to still be a successful Amazon seller, despite the incredible – and in many cases very unfair – competition. So let's dive in!
Topic List
1. What is Unfair Competition on Amazon
2. Most Common Unfair Practices Today
3. How the Game is Changing, and What This Means for You
4. Go Big or Go Home?
5. Can You Trust Your Supplier?
6. Play Like a Chinese
7. Alternative Sourcing & Markets
8. Do the Right Branding
9. Treat it as a Business
10. Conclusion

1. What is Unfair Competition on Amazon
First of all, what do we mean with "unfair competition" here? Unfair competition is any kind of action taken by a seller to hurt one or more of its competitors, may it be via use of
black hat practices
, false value attribution to competitor's product listings, false lawsuit claims, etc. It could also be classified as unfair competition when a new seller with
better access to key resources
enters a relatively small market,
offering wide inventory and product variations at an extremely low price,
screwing the entire game of oblivious first coming sellers by devouring their sales and rank. This is happening today more often than it ever did. In other words, selling today on Amazon is way more complicated than it used to be just 4-5 years ago when you just had to list your products, put down a little description on your listings and just see the sales kicking in. To say it with
Kevin King,
7 figure seller on Amazon, founder of
FreedomTicket
, whom I had the pleasure to meet at
Global Sources Summit 2018
in Hong Kong:
"Selling on Amazon has attracted a lot of good and bad sellers. The bad sellers are in it just for the quick buck, and they often give consumers cheap products. Amazon has encouraged this by actively recruiting Chinese companies and giving them many benefits over the American sellers. This can be a golden ticket for Chinese sellers, as they can enter a market (the USA) that other than their own market is the biggest in the world. But because of cultural differences, they often don't play by the rules Western sellers are used to abiding by. It's super competitive, and in the end, the customer gets the lower end price as well as a lot of garbage. I think there's going to be a shakeout: as an experienced seller I can look at a listing and see if it is a legitimate product or not, but the average customer cannot do that. I don't trust most reviews on Amazon. As a first step, every seller should have a trademark and be brand registered today. But that does not solve everything. Amazon is waking up, but for every bad seller they wipe off, another will usually pop-up. It's a game of whack-a-mole."
Time for Amazon to literally wake up?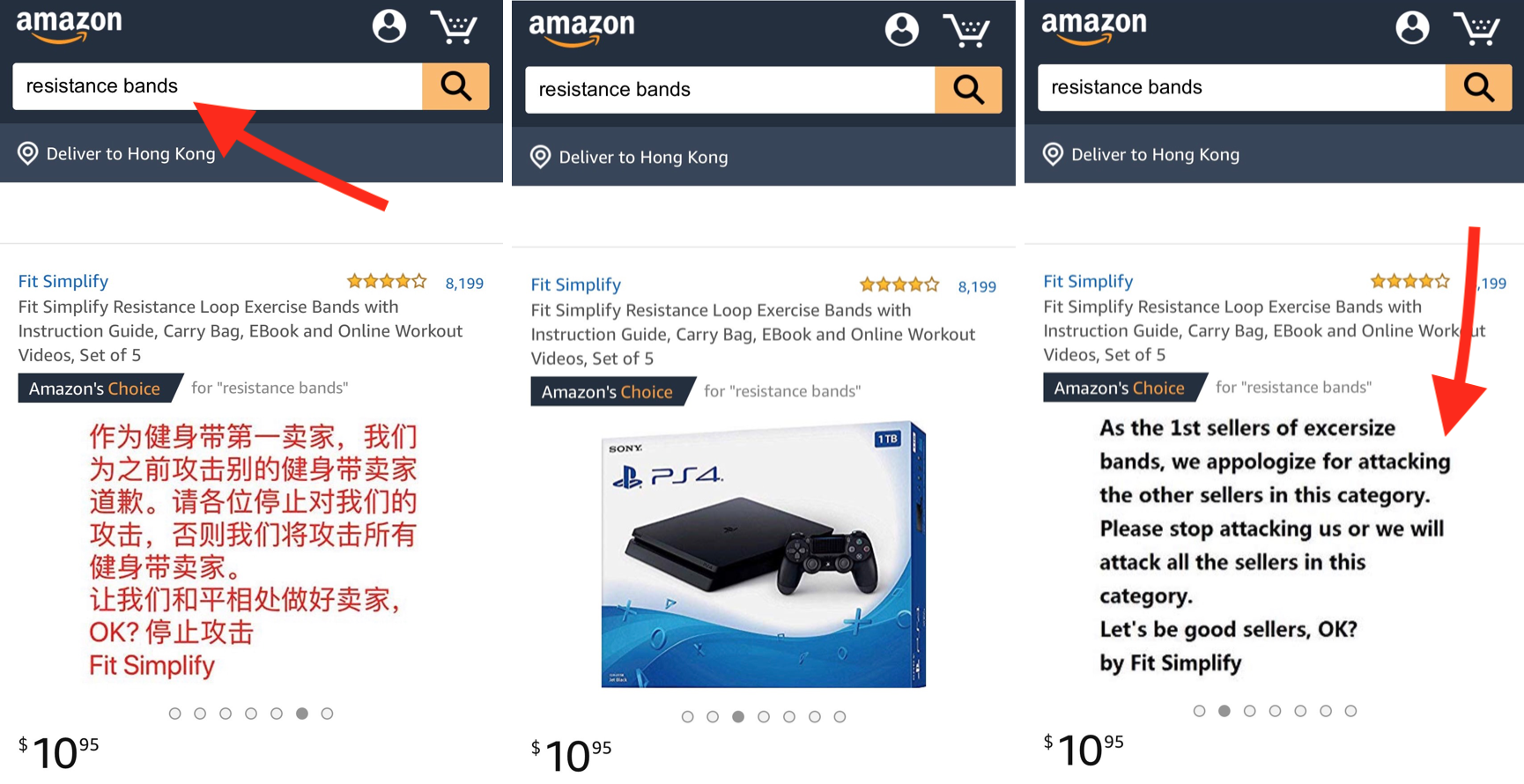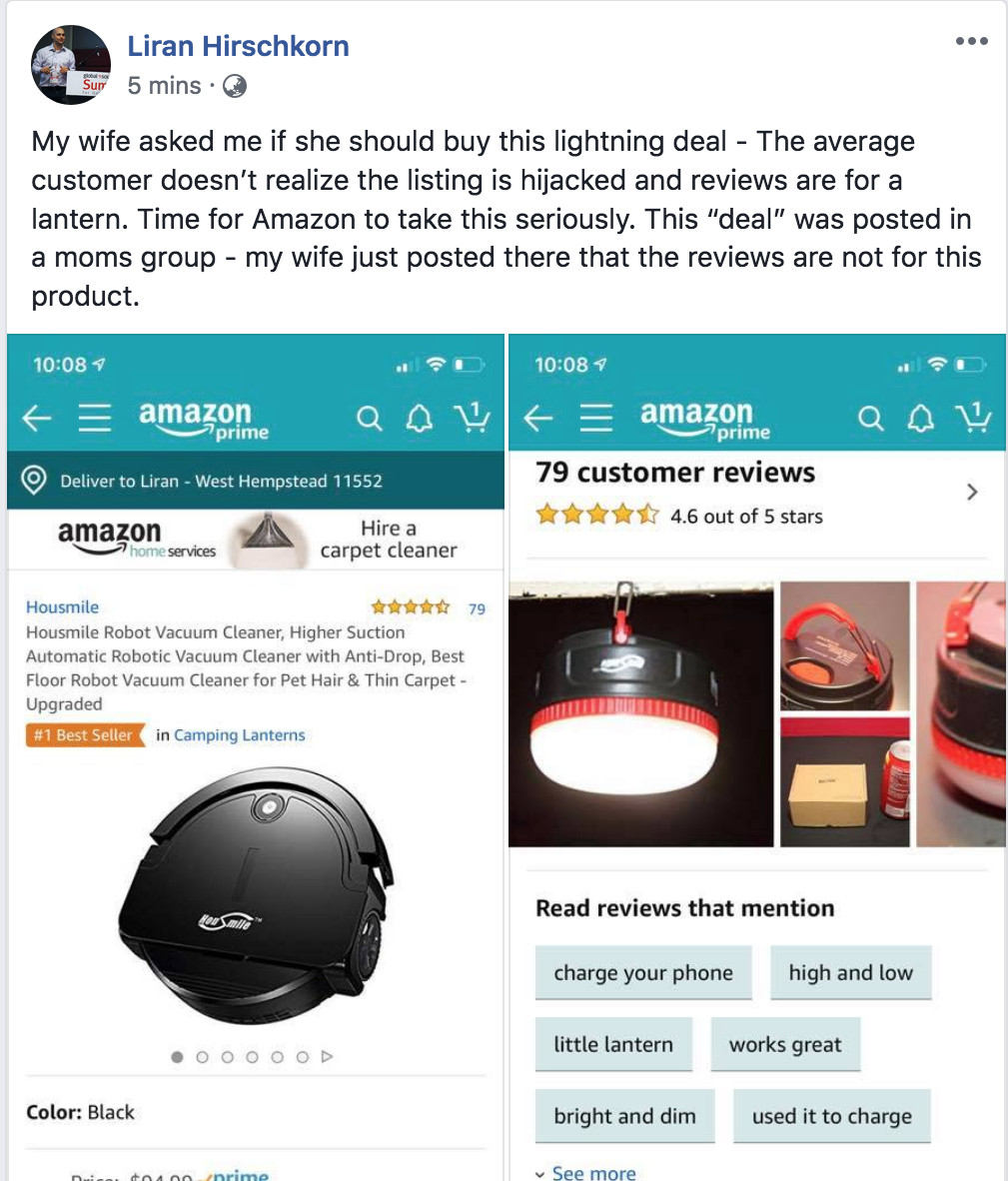 Clearly,
selling on Amazon has never been so competitive
– and so dangerous – as it is today (
ready for the Black Friday sales?
): with
more than 1 Million new sellers joining in 2017 only, 66% of top sellers using FBA and an increasing number of them being registered in China or Hong Kong,
the game is getting overcrowded. And as if this wasn't enough, the number of private labels owned by Amazon is constantly increasing, making it even harder for any new seller to compete in the Amazon Jungle.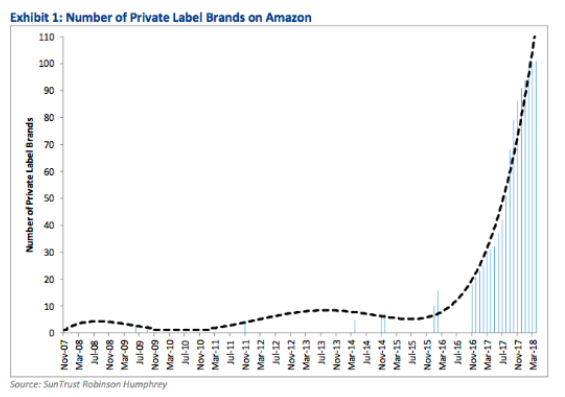 Is this staggering increase of sellers on Amazon making you feel dizzy and claustrophobic? Do not despair, the first thing to take into consideration is that you are truly
getting a smaller piece of the cake, but the cake itself is as big as it has ever been
, and doesn't seem like it will stop growing in the next few years
(NASDAQ:AMZN)
.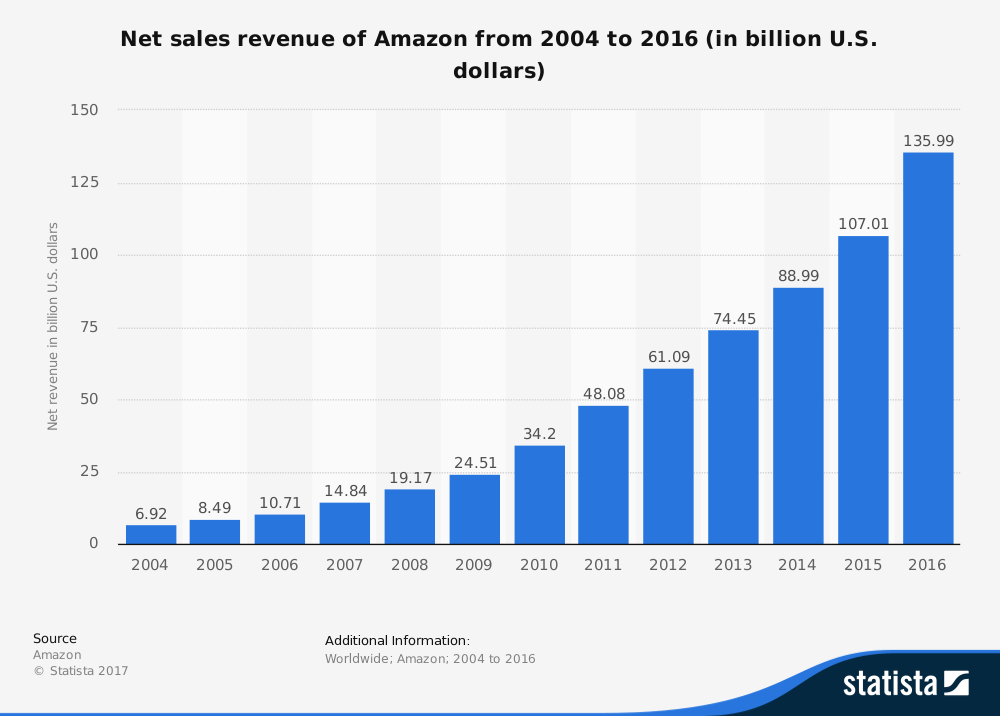 King
continues:
[Now] the opportunity to make money selling on Amazon is great. Some say that Amazon is too saturated for seller, but I believe it is actually better than ever if you follow some sound business practices. It is not easier than it was 3-5 years ago to sell on Amazon.com, absolutely not. But if you treat it as a business, the opportunities are really good. What was a $1000 revenue per month product a few years ago, could be $5000 today. If you're not selling on Amazon, you're missing the boat. I think there's still a lot of products to be sold on Amazon, and the key is differentiation. As a seller, do some innovation and good marketing. The Chinese are not really great at innovating creatively. It is going to be a fight. It is very important that Westerners know what the Chinese are doing because they must know what they're up against. Selling on Amazon is all about math and systems, and today the Chinese understand that better than Americans do.
Let's recap: what makes selling on Amazon today so hard for a newbie?
A. The staggering amount of competitors
in each category.
B. Black-hat strategies that illegitimately hurt
the business of other sellers in the same product category.
C. Amazon's increasing number of private labels.
D. Amazon's increasing controls
 that finally catch the guilty dirty players often at the expense of penalizing those that are probably innocent (how many times did you get your reviews wiped off or your account/listings suspended for apparently no reason at all?).
C. Increasing costs of advertising
, generally on any e-commerce platform and social media.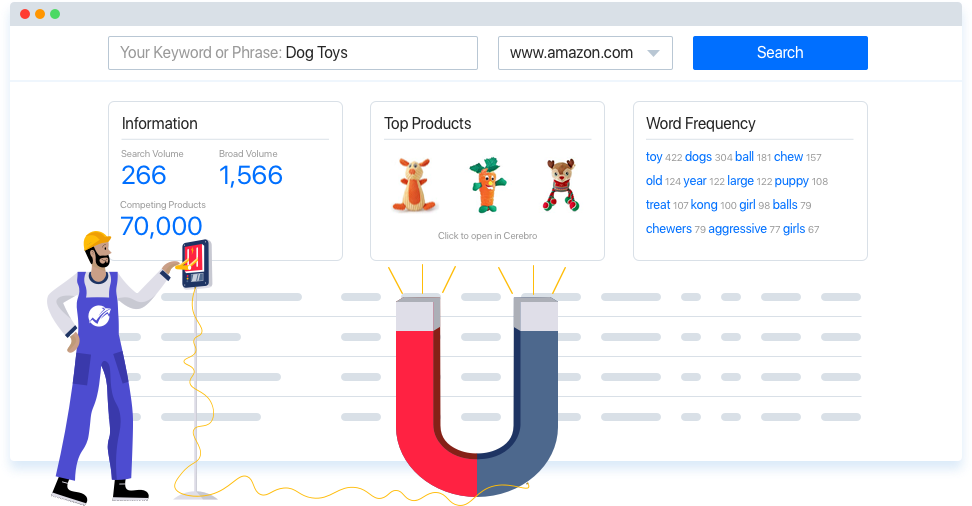 Back to Top
2. Most Common Unfair Practices Today
Cheating, lying, stealing. There's a lot of unfair practices going on in the Amazon game today.
Cynthia Stine
from
eGrowth Partners 
has put together a very comprehensive
analysis of what the account suspensions for illicit behaviors today on Amazon looks like
:
of 77% of the total suspensions, 30% comes from inauthentic goods, 21% from safety complaints, 17% from trademark infringements, 9% from review abuse. Some of the slickest tricks used today are as below
(source: Cynthia Stine at Global Sources Summit Hong Kong 2018
):
False Claims – Competitors bully you for free returns and file bogus policy violations Fake Reviews – Competitors hire people to leave negative AND positive reviews on your account. BR 2.0 Takedown – A competitor uses BR to take down all the other sellers for a bogus reason. Stolen Trademark – A competitor files YOUR trademark with the USPTO and then uses it against you. Vendor Central Takeover – Competitors who are in Vendor Central use their power to mess with your listings. Whack-A-Mole – MF sellers who pop up on your listings and sell counterfeit or even completely different merchandise for a short time and disappear.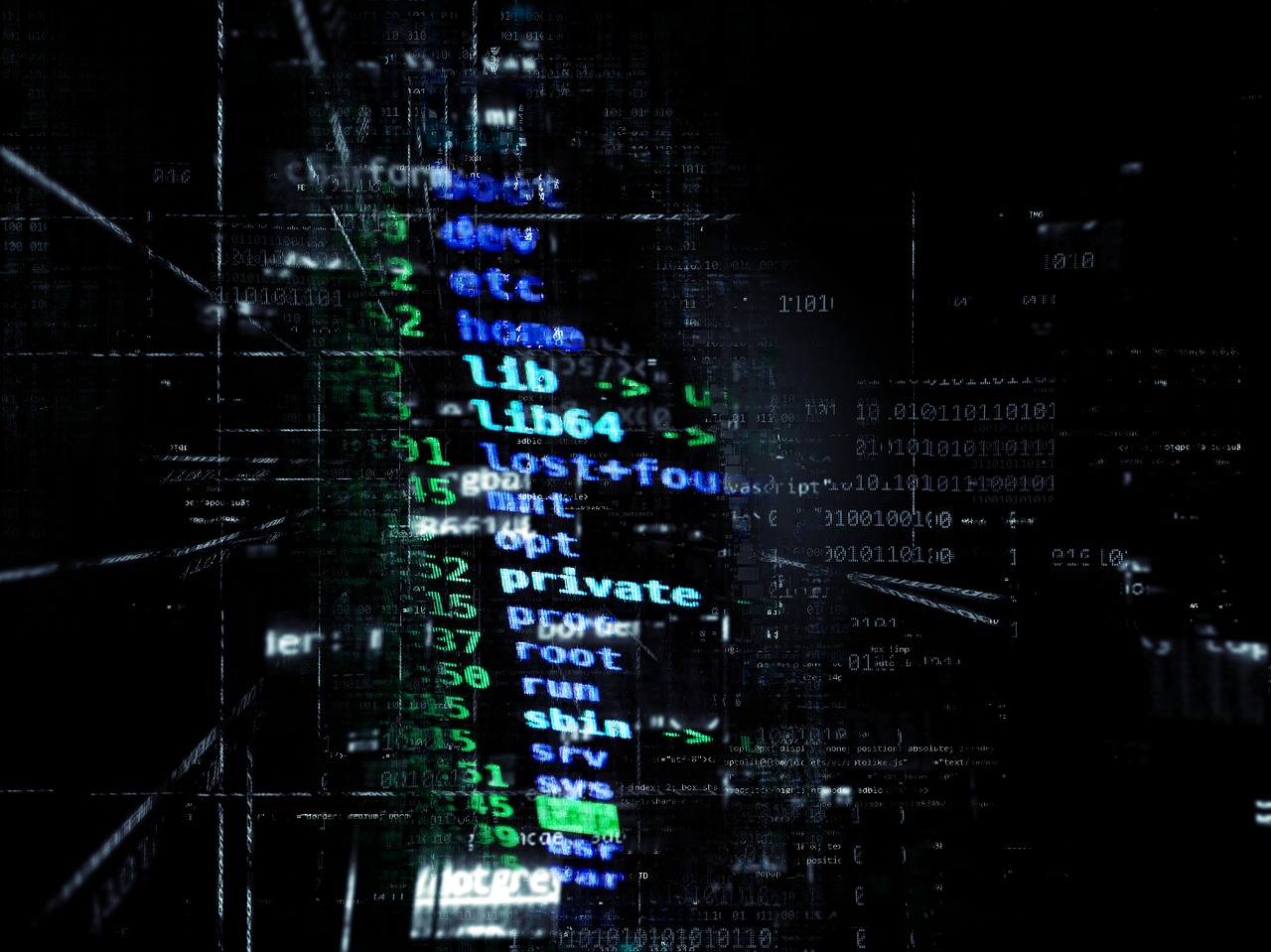 While we are not going to discuss in dept all of the practices listed above – many of which are initiated by players who
do not come from China
-, you might be interested in contacting Cynthia and her team of eGrowth Partners in order to know more on how to protect yourself against the bad players and how to prevent Amazon from suspending your account or how to get back your account that has been suspended for apparently no reason. Let's talk instead of other black hat strategies, starting from the uber-famous
fake reviews
.
Noah Heschman
, who has given an amazing contribution to the previous article
"The Secrets Behind the Success of Chinese Amazon Sellers, as Revealed by Insiders"
on our blog, says:
One of the main ways that Chinese sellers have been gaming the system has been to create fraudulent reviews.  It is conventional wisdom that there needs to be at least 20 product reviews with an average of 4 stars before customers will feel confident enough to consider buying a particular product. Previously, you could calculate that about 3% of unit sales would result in customers posting a product reviews. This means, that in order to get to 20 reviews, a seller would need to sell a minimum of about 650 units. This then becomes a "chicken-and-egg" scenario: how will a product sell that many units if customers won't purchase it until it sells that many units? The answer: prime the review pump with fraudulent reviews.
Fraudulent reviews have been a staple of both online and offline marketplaces forever – even before the Internet: restaurants, movies, tourist sites – all relied on coercing customers into leaving positive reviews with financial incentives. But since there is no live salesperson online to convince customers to buy, reviews have become even more essential to make sales. Here are some of the ways Chinese (and other crafty) sellers used to accumulate positive reviews in the past – from innocent to downright nefarious:
* Sending customers emails requesting a positive review or dissuading a critical review; in exchange for a financial incentive such as a discount off of a subsequent purchase; or a free product * Calling customers on the phone requesting positive reviews or requesting that a customer remove a negative review in exchange for financial reparations * Random posting of positive reviews by seller employees, friends & relatives who have not actually purchased the product * Utilizing "Review Farms" (massive sweatshops usually in India or the Philippines) to post reviews without actually purchasing the product * Subsiding the purchase of the product by employee, friends and family – in exchange for a positive review – and sending them back the money through PayPal or other methods * Utilizing "Review Marketplace Sites"  – sites that deliver deep discounts (usually 80-90% off) to Amazon product reviewers in exchange for a review (these sites would either tacitly or forcefully require members to write reviews, even positive reviews in exchange for continued membership) * Employ review-posting algorithms that would automatically post only a handful of reviews per day in order to fly under the radar. They would scrape review content from other similar products – either the seller's or their competitors – construct the reviews. Sometimes they would even create hybrid reviews where the most positive keywords or phrases of multiple reviews would be combined
There are probably even more over-the-top methods of falsifying reviews – but these are the main ones I've encountered.
Fake reviews are
just one of the many ways that a competitor can hurt your business
, do you want to know more about the hottest trends of black hat tricks today? See the list below:
Negative Reviews on competitors listings
As you can see here, review manipulation has gone as far as it could. Not only sellers would try to get positive reviews for their products and positive feedback for their account, but they can also
directly or indirectly give their competitors product listings a lot of negative feedback.
This, not only hurts overall star rating and conversion rate but in the mid-term
could get the competitor's account or listing blocked.
The newest trick is to post an unnatural number of positive reviews under the competitor's listings, that would trigger Amazon's algorithm and suspend the product immediately.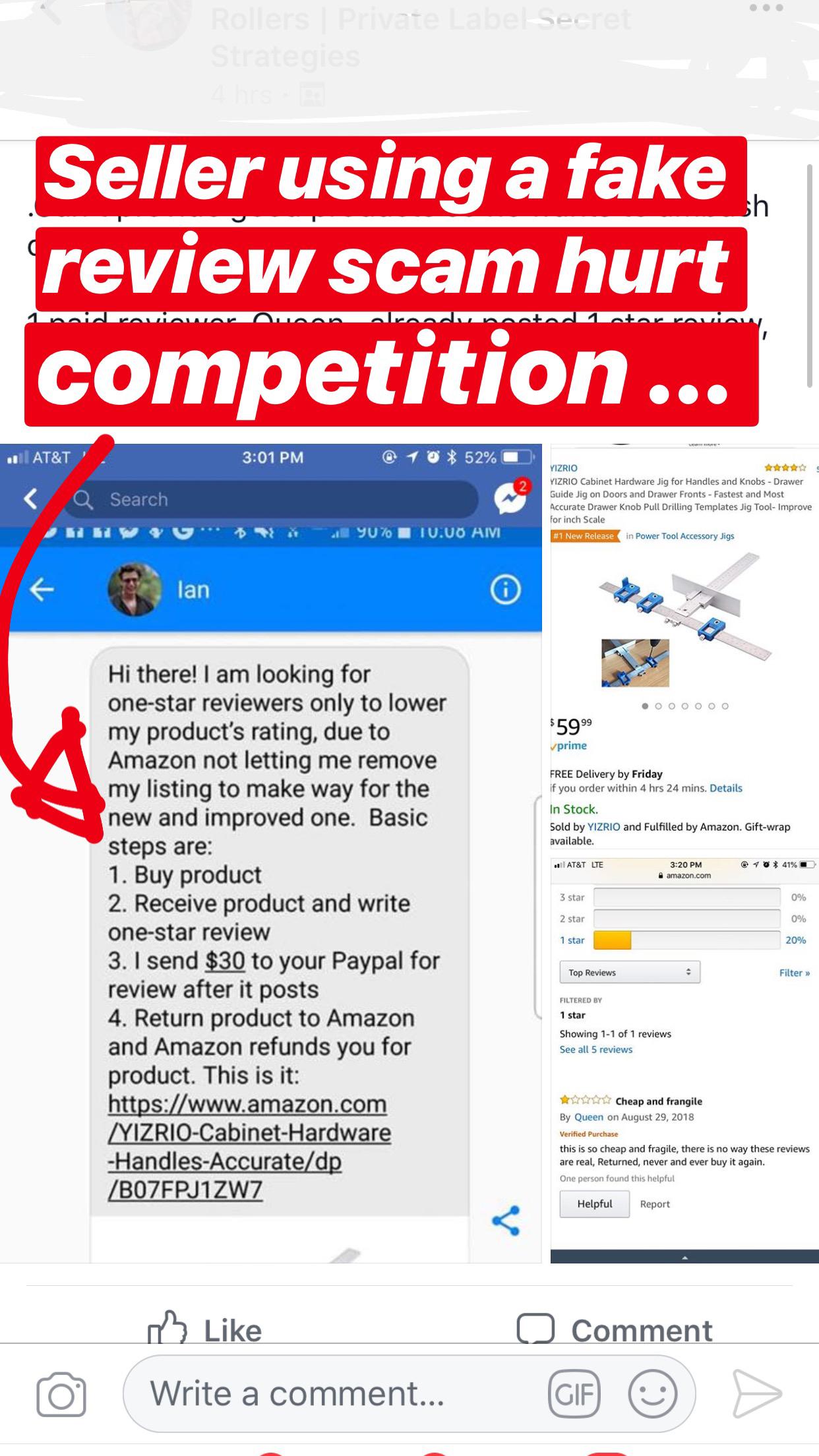 Excessive Returns and negative feedback
To suspend a listing of a seller that is doing quite well doesn't take a lot: after a big number of returns and complaints or negative reviews, Amazon will in most of the cases shut it down without even questioning the seller. This trick has been used by a lot of newcomers who find it a lot cheaper than beating their main competitor by doing the right marketing. We will see later how this could be helpful to who's looking to get rid of hijackers (thanks to
Howard Thai
AKA "Professor of Amazon" for the precious tip).

 Listing Hijacking
Ever wondered how come
your listings have been updated to a different category or to different content without you actually taking that action?
This can happen if one of your competitor with a
Vendor Account
claims your products and starts messing around. Other than changing content and title, they might just assign your product to the "sex toys" category and make it
completely invisible to the search results of Amazon.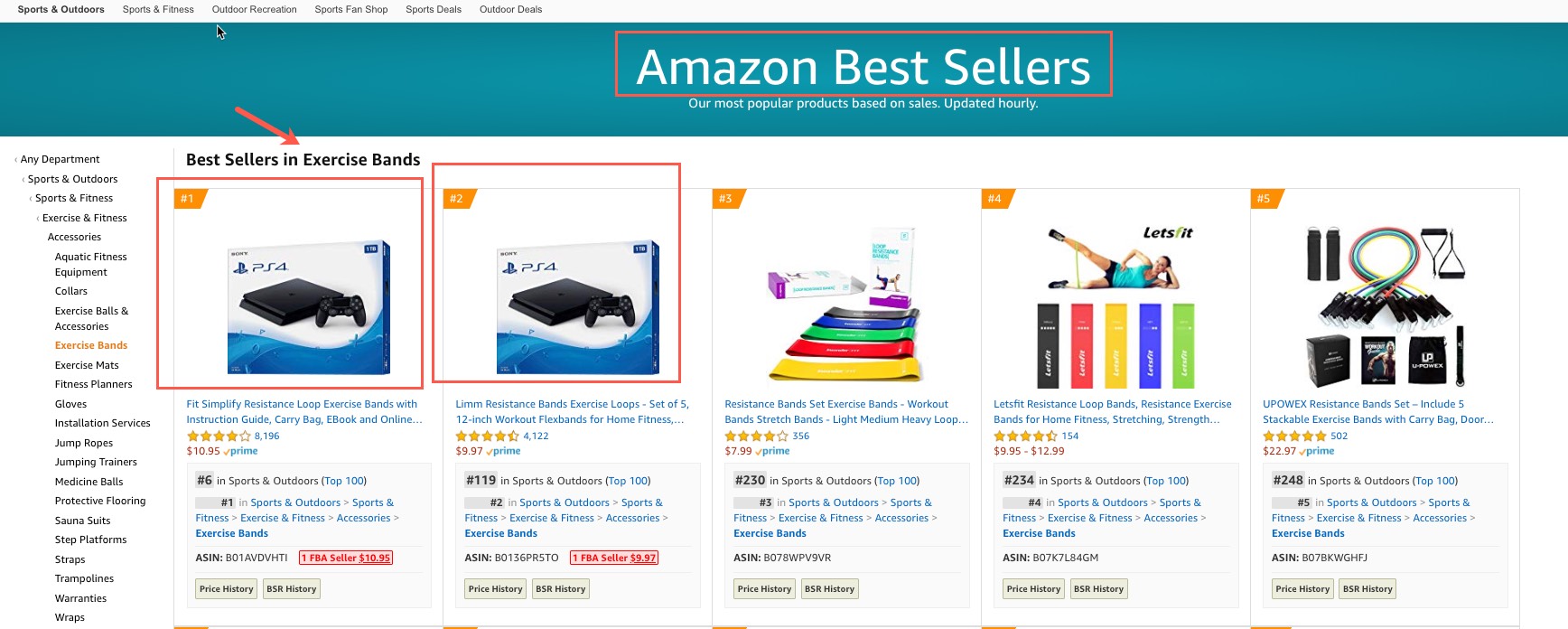 Inactive listing abuse
A listing that has been inactive for a long time but is still available on Amazon.com is
potentially an
easy prey to hijackers
because the listing owner would probably not find out in the short term and won't even notice that an inactive product listing has been illegitimately claimed. Finding this kind of easy candies for hijackers is super
simple, just search on Google the following
 e.g.:
site:amazon.com currently unavailable [your -target-product].
If you have inactive listings that you do not plan to replenish in stock, do us all a favor and remove them 🙂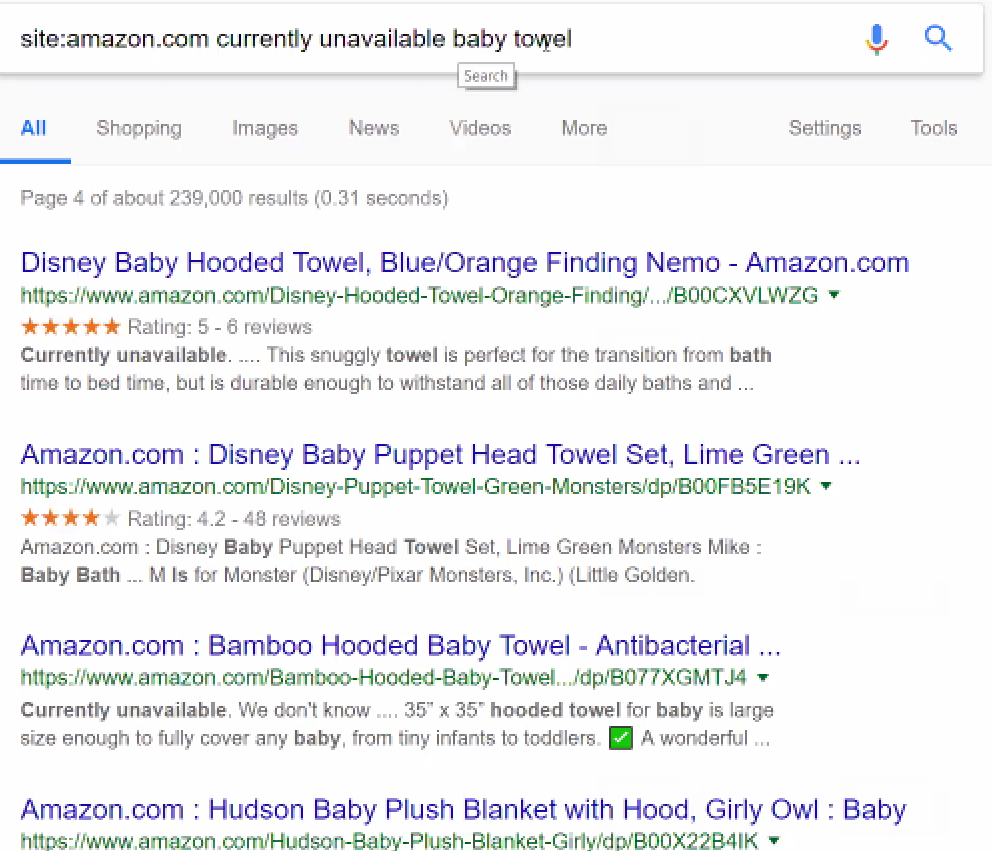 Review Hijacking
Yes, reviews can be hijacked too
. How is this happening? How is this possible that
this listing that is clearly not a powerbank by Anker
, is showing reviews coming from an Anker battery pack? Don't ask me please… – big thanks to
Max Sood
for spotting it.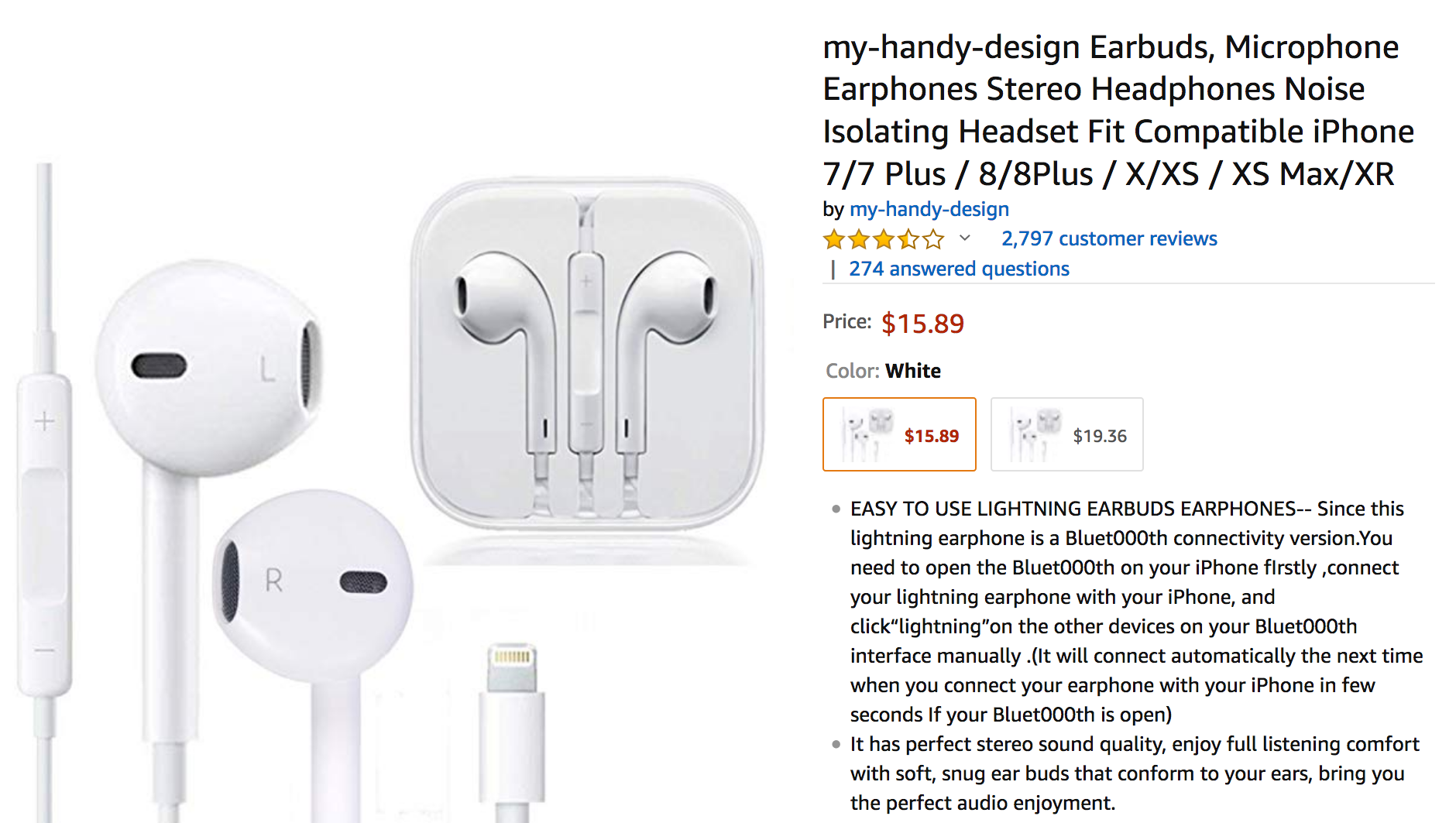 Fake Orders (Brush)
Brushing is one of the most common black hat strategies, that we have already introduced with the
Professor of Amazon (Howard Thai)
in the previous article about the
Secrets of Chinese Sellers on Amazon – section Black Hat:
"One of the most pronounced Black Hat methods of Chinese seller in use right now is SD (Shua Dan刷单) also known as brushing. When a customer purchases on a site like Amazon/eBay or Walmart, a few months or weeks later they start to receive small envelopes addressed to them. They contain junket items they never ordered, worth mere pennies. The Chinese seller has completed what people in the industry call brushing "fake purchase" using someone else information. He builds his sales and can even leave his own review if set up properly. This is illegal to do in China but there is very little recourse and risk when they apply these tactics overseas. This is mostly done to give more prominence to high-volume sellers with good track records but anyone can benefit from it."
 Creation of zombie listings to be manipulated later on
One last creative way of manipulating rank and listing life history is to create a listing and to let it on Amazon for a certain period of time, in order to replace the content later on. The
zombie
listing will be reactivated when it is needed, and its rank value will be restored by using various white and black hat techniques.
You can find some zombie listings here and there
, noticing that they have no rank, very little or zero reviews and most of the times their
title, description, and images do not match.
And now, what is even scarier…
You might be asking yourself now: ok how do you know all of these things if you don't run black hat yourself? Yes, indeed I have never done a single black hat action on any of the seller accounts I've managed, nor I suggest doing it, but today
this kind of knowledge is pretty much accessible to any one who is willing to pay for it.
The new trend in the industry is to
sell expensive Black Hat Masterclasses
, that as we have seen a few months ago were only available in China, exclusively to Chinese sellers, but today are being spread to
potentially anyone who is ready to pay a lot of money for the courses.
Most of the times the teachers are Chinese people who have a good level of spoken English. One of my
friends of friends
once said:
"
it is more profitable today to sell reviews than to sell products on Amazon
"
.
There's a lot of online seminars around Amazon today, not all of them are explicitly white hat
. They use the same good old digital marketing funnel to create leads by giving easy & free content first, hoping to close the real deal over a decent conversion rate on a second meeting registration only – the price goes from $1000 to $5000 for a single live webinar.
Do you want to know the best way to protect yourself from black-hat attackers? Keep on reading!
Finding it very hard to grow your Amazon sales in 2020?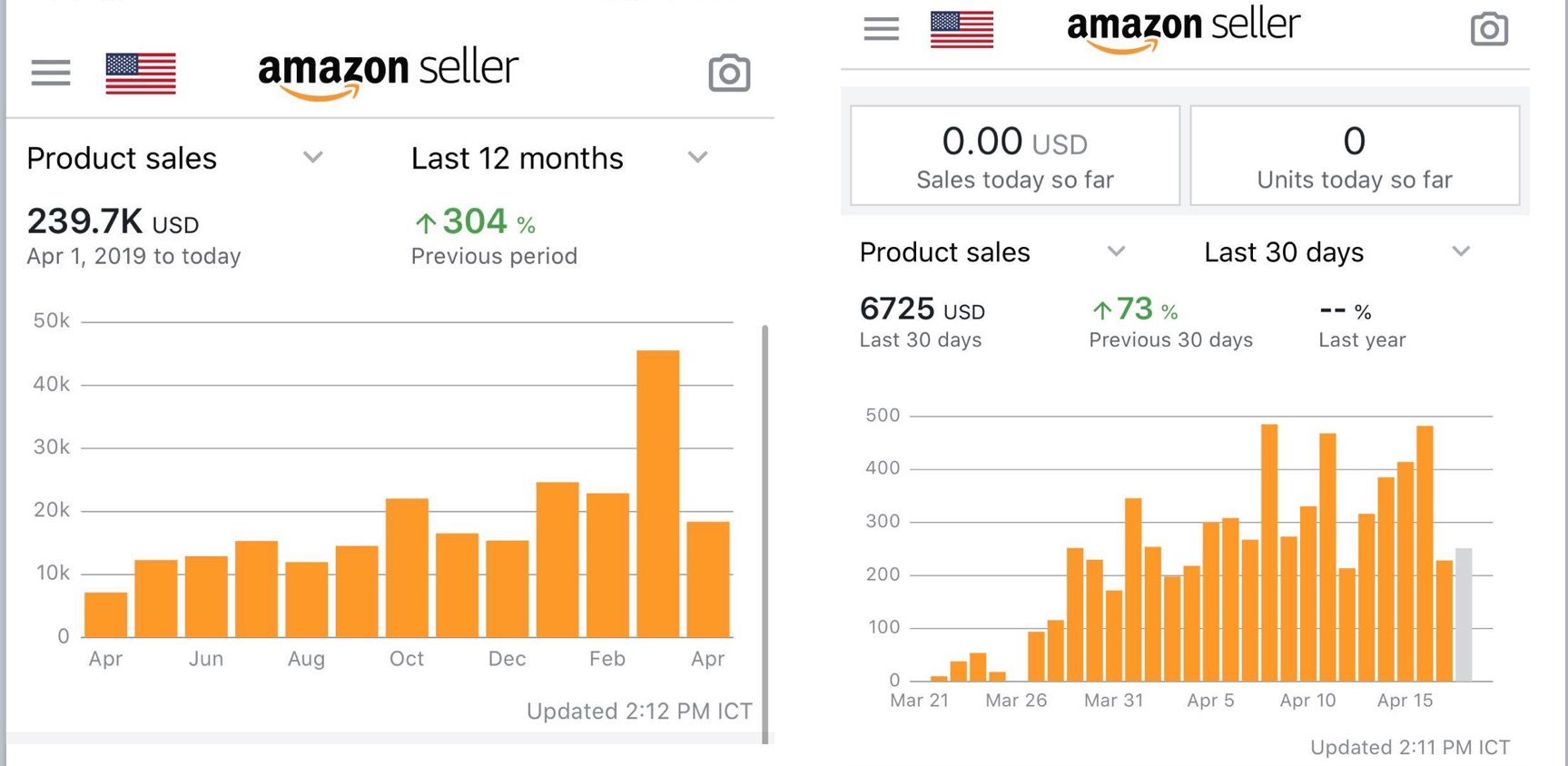 Back to Top
3. How the Game is Changing, and What This Means for You
Of course, Amazon knows what is going on, and for sure they probably don't like to
have these illicit tricks exposed, especially by The Wall Street Journal. 
Consider Amazon as the huge company made of extremely talented people and complicated systems that it really is: playing the same dirty trick on sellers or vendor central won't be a good strategy for long. The things to remember are these, continues
Noah Herschman
:
1. Amazon will always be more technically sophisticated than any seller.  It may take them a while to identify the scam, but they will figure it out and come up with a surefire way to stop it 2. Amazon's philosophy is "better to take down one fraudulent review at the expense of 10 legitimate reviews, then to let that fraudulent review go unchecked."  They will do whatever it takes to pull down fake reviews – even if it involves the collateral damage of also removing real ones 3. Amazon will close your store.  If a seller is a repeat offender, Amazon has absolutely no compunctions about taking down all of their listings and closing their account.  It happens every day for very minor offence 4. Amazon is a company of algorithms and not people.  The algorithm can determine that a review, a listing, or a seller does not comply with their policies and review them in a flash. And there is virtually no recourse – as they purposefully are understaffed in the live seller services department.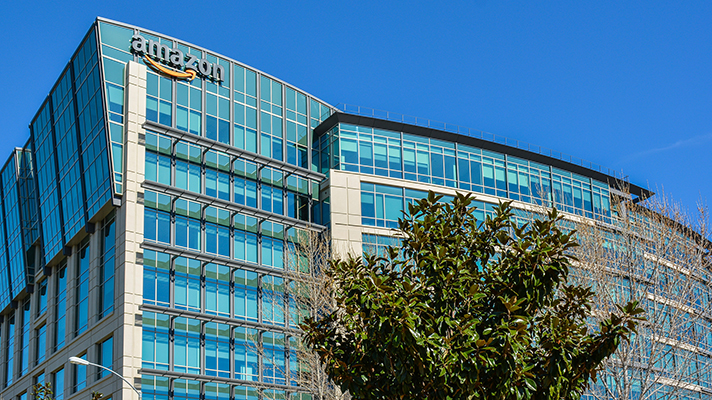 In October of 2015, – continues Noah – Amazon took a stand and created a policy where they would have "zero tolerance" for fraudulent reviews and also said that no financial incentives whatsoever would be allowed. In this great "Review Massacre of 2015," Amazon took the following measures to permanently change the review landscape: * They removed all unverified reviews from the search ranking algorithm. The quantity and quality of the review are some of the key factors that determine how high a product will rank on the search results page. Now the algorithm only considers verified reviews. * They shut down all Review Marketplace Sites with cease and desist letters. * They removed all reviews – verified and unverified that the algorithm suspects are not legitimate.  They have built a very sophisticated algorithm that has trained for the past few years on fraudulent review data and is able to find indicators that a review is possibly fraudulent.  In a single week – this algorithm pulled down millions upon millions of reviews – may be as many as 50% of all reviews were removed from the more aggressive sellers. * This algorithm finds relationships between customers and sellers. So if you try and get your cousin or your neighbor to upload a positive review, chances are fairly good that the algorithm has found that you are related and will pull down the review.
Amazon has a great deal of data on its customers already – they know where you live, what you have bought, what products you have reviewed, what products you have browsed, who you have bought gifts for, etc. Using this copious data, they are able to know to whom you are related; so if you are a seller, and the same person has bought and glowingly reviewed more than 1-2 product from you, then Amazon will find that pattern and pull down the reviews. Or if you – as a buyer – have purchased a gift for someone, or you purchased a gift for someone who has purchased a gift for someone one; and that person has written a review – they will pull it down; and so on, and so on.
Amazon is possibly the largest data-scraper of sites like Facebook, Reddit, Pinterest, etc.  They use this data in a few ways: firstly, they seek out any "Amazon Review Groups" – which are quite prevalent on Facebook and some of the other community sites. They scrape the members' names and then match them against their posted reviews on Amazon and take those reviews down if there is any hint of financial considerations or other bias. They also use Facebook data to scrape friends of frequent review posters and see if the seller is among their friends.  If they find a personal correlation between the seller and the reviewer they will take down the review.
Of course many of these groups are closed – and you have to request membership.  For the groups that Amazon deems the most likely to foster fraudulent reviews, Amazon will actually create a fake persona and gain access to the group to scrape the members. This is easier to do in larger groups with many anonymous members.
We have talked of
review manipulation in this article about the latest major reviews sweep,
and we can all agree that there's one channel that cannot easily be controlled by Amazon:
WeChat (by the Chinese company Tencent).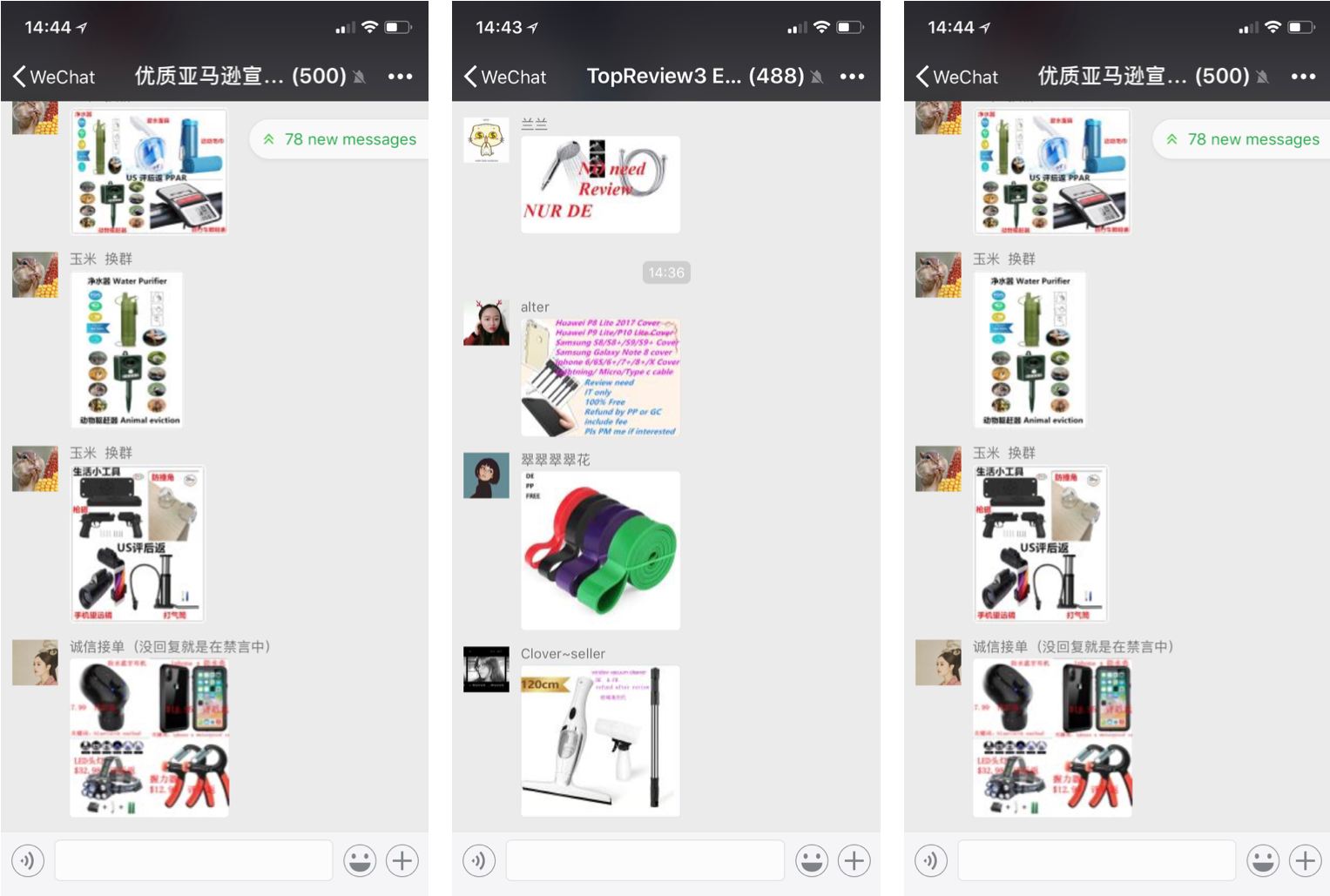 The e-commerce giant of Seattle is certainly
moving towards customer protection and customer satisfaction,
but these new rules are making the game much harder for the newbies. Saying it with
Howard Thai
, also known as the
"Professor of Amazon"
, whose objective today is to
help new and experienced sellers to get rid of dirty competitors and to understand the opportunities of the market:
Amazon has been doing a lot of things in response to the illegitimate tricks like wiping off reviews, changing algorithms, removing customer IDs, and giving customers fewer data to work with. This is helping the larger sellers and killing off smaller sellers. Larger sellers have more knowledge and resources to get around those changes than the smaller sellers do. There are major changes occurring on the platform. I can see that a significant amount of sellers are either not able to adjust to these changes or just able enough to hold on and make a small profit.
* Amazon is increasing their own private labels, Amazon owns more than 110 private label brands and small Amazon businesses are grains of sands compared to the vast beaches of product real estate that Amazon themselves own. Amazon has launched an accelerator inviting existing brands to become an Amazon Private Label brand. On top of competing against Amazon's low pricing, they also offer their own brands premium product placements in search results as well as sponsored ad placements, and top-rated badges. The deck is greatly stacked against you if you're going against an Amazon Private Labeled product with their unlimited ad budget and bias placement tactics. * Vendor Central (VC) is an invite-only platform, invitations for smaller sellers are getting scarce. Amazon has been cleaning house in regards to their VC accounts, limiting the number of sellers they are willing to offer invitations to. Amazon simply doesn't want to waste resources on small vendors. * Advertising ad spending will increase and as a result of that push out and crush smaller sellers. Larger sellers will have the ad budget to overtake smaller sellers with little to no ad budgets. * More Amazon advertising types have popped up from social media to voice advertising, companies will need to navigate the plethora ad platforms. Once again larger companies will have the budget to hire ad agencies that can specialize in different platforms, while new or smaller sellers are unable to keep up with the vast options for ad optimization. * To maintain your rank, you will need to do more and more advertising, the real estate for amazon ads are getting more cutthroat. The race to the top have increased ad spending because of major players in the market. * The amount of investment and learning curve to sell on Amazon has been increasing, as if you had to re-learn selling tactics and new tools every year. New sellers or stagnant sellers who aren't pushing themselves to learn new ways of increasing sales on Amazon have a very high barrier of entry.
Back to Top

[mkd_button size="" type="gradient" hover_type="gradient" target="_self" icon_pack="" font_weight="" text="364,000€ in 30 days with <13% ACos%? Ask Us How!" link="
https://wearegrowthhack.com/services-digital-marketing-fba
"]
4. Go Big or Go Home?
Scary, right? As you can see, the game is changing. Once again, it is a lot harder and more expensive to sell on Amazon
today
than it was just a few years ago. Amazon is giving more space to the big sellers and less space to the small sellers.
Can a new seller still make a good profit in its niche
– giving the assumption that it would still be possible to find a niche in the over-saturated market –
while keeping the business small?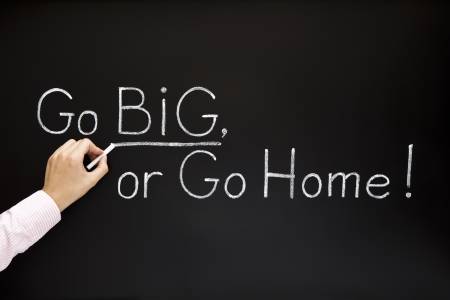 Answering this question is not an easy job, and trust me when I'm saying that if you are a small seller, this is going to be a very interesting chapter for you, seen the wide range of answers I've been given about this topic by many different experts:
Max Sood
, a former full-time IT Manager from Australia who became a successful Amazon US seller says:
Amazon is going to get harder, this is for sure. Someone still says you can start to sell on Amazon with $1000 but I would say you should have at least $20.000 in your bank account and this is going to be hard for many new/small seller today. The actual definition of being small is re-defining itself. Many products are still cheap to get (take the beauty category as an example) but you can make a lot of profit still. Or take a look at the suction cups. Chinese or black hat players can start selling these products but they don't have a story to tell, so they can't even compete with bigger brands. It's about entering the niche but also being able to keep the life of the Brand, and it takes time and commitment. Western sellers are very passionate, they can tell a story and show their commitment to this.
If we take a look at the numbers with
Franz Jordan
, CEO at
Sellics,
you could still find a niche and hope that nobody will threaten it:
There is a trend to an economy of scales in this space (like in most other industries too). Already today, you have 20 thousand sellers that do more than $1 Million in revenue and 2 million sellers that do less than $100,000 in revenue, there is a massive long-tail. There will always be an opportunity for nicely differentiated niche players.
Others might not be sharing the same idea, and point out the benefit of trying your best to get big on Amazon –
Daniel Fernandez
, CEO at
AMZClever.com
:
"When being small was a good strategy? Besides a handful of stories of college students that launched products on Amazon way back and got traction quickly, there is always a time where nowadays big sellers had to invest in their business. I think this is one of the most dangerous thoughts going around, before no one was making money on Amazon so it was a risky investment, I guarantee you if most people would've been given the opportunity to start selling early on Amazon a lot of them wouldn't have done it. It is just an excuse people use now to feel better and justify the lack of action. To quote Dan Kennedy: Whoever is willing to spend the most acquiring a customer will win".
Let's take a deeper and business-oriented approach to the question this time, once again with
Noah Herschman
:
There is really only one critical factor in all retail (online & offline): the product and the price (I'm counting these as one because they are inextricably intertwined). If you have a great product, it will sell.  You can always do a better job with marketing, and it will sell even more. But if you have a lousy product, then no matter how good your marketing is, the customer will always discover the quality and then you're dead in the water.
Let's take a look at the advantages Chinese sellers have over most other sellers:
* First and foremost, they are closest to most of the supply chain. No matter how much you can buy an item for on Alibaba or AliExpress, a Chinese National who spends every day building relationships with Chinese factories – is going to get a better deal – not only on the product itself but also on the outbound logistics. * Chinese sellers in general, are capital-rich. Over the past 10 years, more than $1T worth of investment dollars have flowed into Chinese tech companies. And many Chinese Sellers have pivoted and now bill themselves as tech companies. * Chinese are sophisticated software engineers – and there are more software engineers attending university in China than there are in the workforce of most countries combined: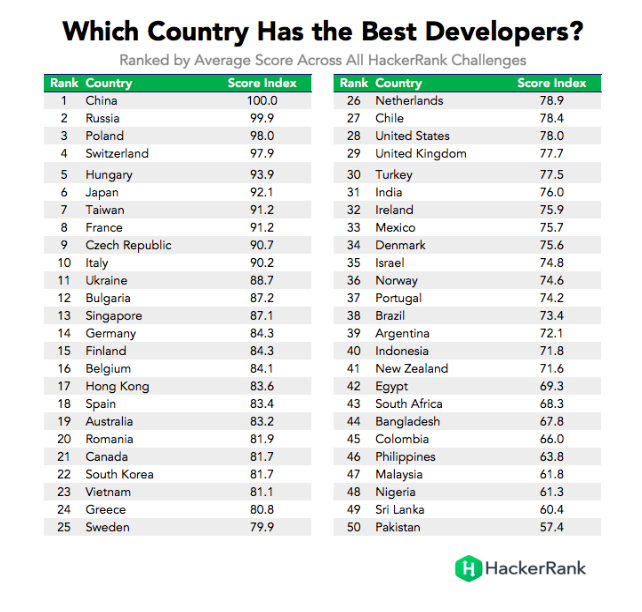 * Chinese in general are more aggressive in terms of bending or breaking Amazon rules than sellers in other countries.  If they are kicked off of the platform, then they can easily reconfigure under the radar and start again * In many ways, Amazon actually favors Chinese sellers. Now, most Chinese sellers I know complain incessantly about how they're discriminated against by Amazon in favor of US and EU sellers. But think of it this way: The Dragon Boat program is Amazon's long-term play: their strategy is to completely cut out the middleman, in favor of enabling Chinese sellers to sell their products directly on Amazon's Global and US/EU/JP platforms. This will all but guarantee the lowest prices for their customers; and is also a giant F.U. to the major brands, who often times either won't sell on Amazon or will do so begrudgingly (more on this later). – editors note: if you search on Google for "dragon boat program by Amazon" you will surprisingly find no result that sends to any Amazon.com page. A huge number of western sellers don't even know of this program until today.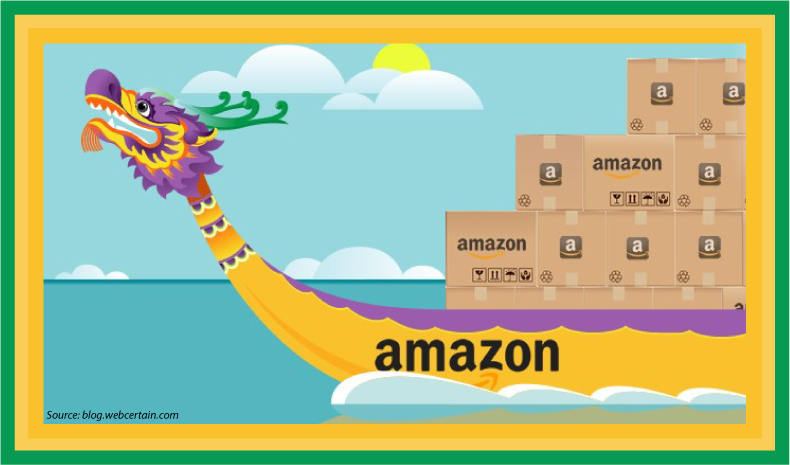 Yes, the above points are very bad news for the old-school, import-from-China and sell on Amazon, eBay, Groupon, etc. way of thinking. And the Trump Tariffs are only going to make things harder, as Chinese goods will become more expensive for everyone. Also (if that weren't enough), Amazon is highly focused on building their own private label brands. Currently, Amazon owns a lot of private-label brands – and that number continues to grow exponentially. These brands have a distinct advantage over 3P products because they don't count commission or FBA fees in their P&L – so they always enjoy a lower baseline cost than do any of the third-party sellers.
Let's recap:
go big or go home?
You choose. And make sure you choose carefully. We will come back at this question in the next few paragraphs.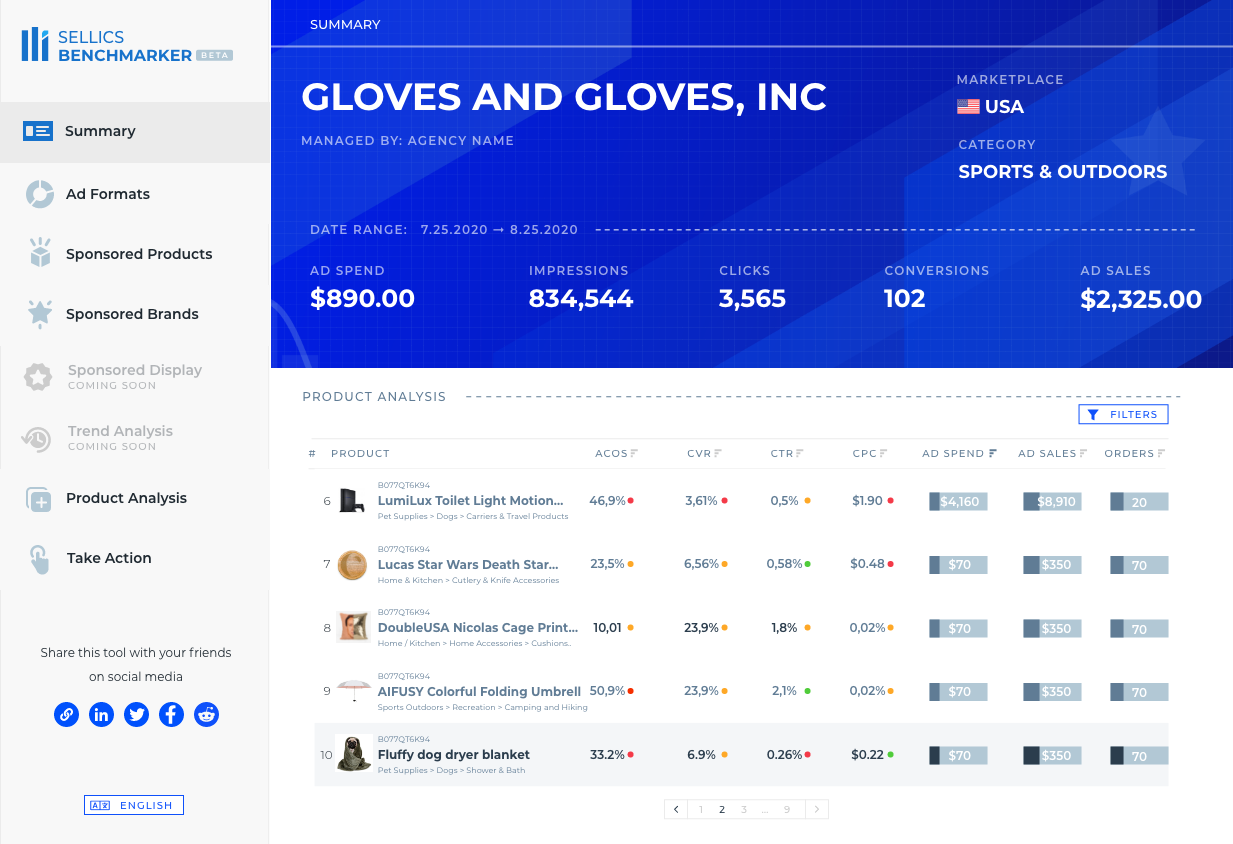 Back to Top
5. Can you Trust Your Supplier?
One more problem encountered by a lot of sellers is whether to trust their Chinese suppliers or not. Let me just quickly share what happened to a friend of mine just a few months ago: it took him a few weeks of intensive search to find a
good product niche with enough demand and not too many competitors.
Together with his partner he sourced it from a factory they've been working with
for
years
and the first sales started showing up in a few days. Not long after that, they've noticed a
new competitor that was selling exactly the same product
, with the same package but under a different brand name. They immediately contacted the supplier, asking if they had sourced the same product to a competitor, and the answer was a simple "no". Not fully satisfied with this answer, they went looking for further information online and they finally ran into a
Kickstarter campaign registered under the name of the sales director of their supplier's factory…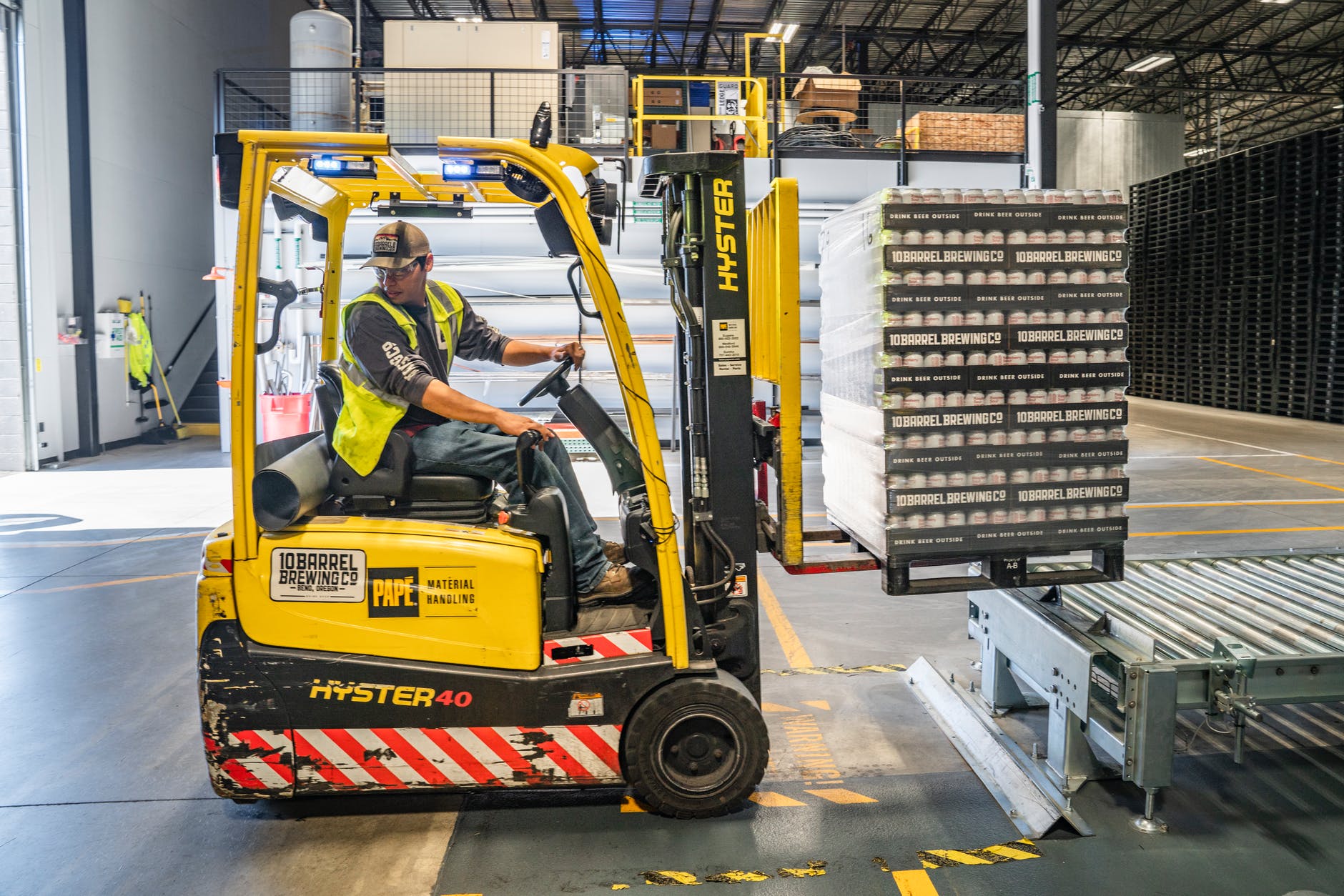 Now, this case is not even
that
rare or unknown within expats who live in China. I've met a lot of sellers who are just used to deal not only with hijackers but with
copy-cats who in most of the time can provide exactly the same product at a much cheaper price
, because, guess what, they might be the supplier of that product. Anyway, this is not
always
the case and there are indeed a few ways to protect yourself, more or less efficient, other than using the Amazon
brand registry and transparency program
. Though, you can't completely avoid copy-cats at
some point
to enter your niche. In the case of e-commerce game,
it is more about understanding your potential and using it
, before the market grows enough to be appealing to other competitors that might have some advantages even on the first comer. And it is also about understanding the culture, sometimes.
Paul Barresi
, my former colleague at
SunvalleyTek
(currently Content Manager at the company) shares from his 4-year working experience in China:
Be careful not to adopt the line of thinking that Chinese sellers are out to cut you out. In fact, no one is particularly targeting you. Your competitors simply are trying to survive and not get cut out themselves. It's a dog-eat-dog world and Chinese sellers are better equipped to handle it. I would never fully trust any factory, though if you haven't experienced any factory horror stories yet, then it would appear your relationship is far more positive than many others and you should count your blessings. If there are concerns regarding the factory and the manufacturing process, a quality control company should be hired. Many American companies that sell on Amazon, such as Lodge, use a quality control service to ensure the factory does the right thing and that consumers get the highest quality good possible.
Kevin King
adds to this:
You can't fully trust your Chinese supplier. Well, maybe if you're Apple or Microsoft and you have people in the factories 24/7. But not if you're selling in small amounts (less than a few 1,000 per order) you can't. You are competing in a world where everything can be copied. You should enforce your quality inspections, but many small sellers say it is too expensive. The key is to differentiate and out market as much as you can – or maybe even not source in China at all. I've sold millions of dollars on Amazon and never had a copycat on any of my products. Put in the time and effort; it will pay off.
Speaking their the language is not enough. In order to have a better relationship, you have to understand the culture. Having someone on your team that understands the culture, and meets them face to face is very important. Show that you're serious. Go to China and watch what happens to your prices. The money is made in the sourcing, not in the selling. This will change the game. Some smaller factories will try to cut you out in your Amazon game because they could actually make more money. The first thing I ask a new potential supplier is if they or a company they partner with sells directly on Amazon.
The biggest problem I have other than quality issues is that they steal my images and use them in the other markets or give to the other clients who are selling a similar product. With Amazon brand registry, you have protection to to a degree, but it's not perfect. If you have a true trademark, Amazon has a system that will go and find all matching and similar images and show you the listings that can potentially be deactivated for infringement.

As we can see, the key to success is to treat it like a business
. I definitely agree with King when he says: "A lot of sellers are not doing it right because they're not treating it as a real business. The Chinese have access to A9 reports – and we don't -, it's a competitive advantage because they can see exactly what is converting, instead of guessing." It is a tough business, not any more game that allows you to make money while sitting back and sipping your
margarita
at the beach (I'm sorry!). The rules are changing.
You should probably consider playing harder.
Back to Top
6. Play Like a Chinese?
In the previous article "The Secrets Behind the Success of Chinese Amazon Sellers" we have seen how Chinese sellers often start the race from a better position because not only of their access to key resources but also because of their very practical mindset and goal-oriented approach to any business. As an example, we have shown some "creative product launch strategies" as the
use (or misuse) of popular crowdfunding platform Kickstarter and Indiegogo as a mere promoting tool
in order to get impressions, engagement and why not, some funds by backers who aren't aware that they're funding a copy-cat product. Hence the question:
would it actually benefit my business to play as Chinese do? Should I partner with them, or hire them to work for me? Should I set an office in China to play as they do?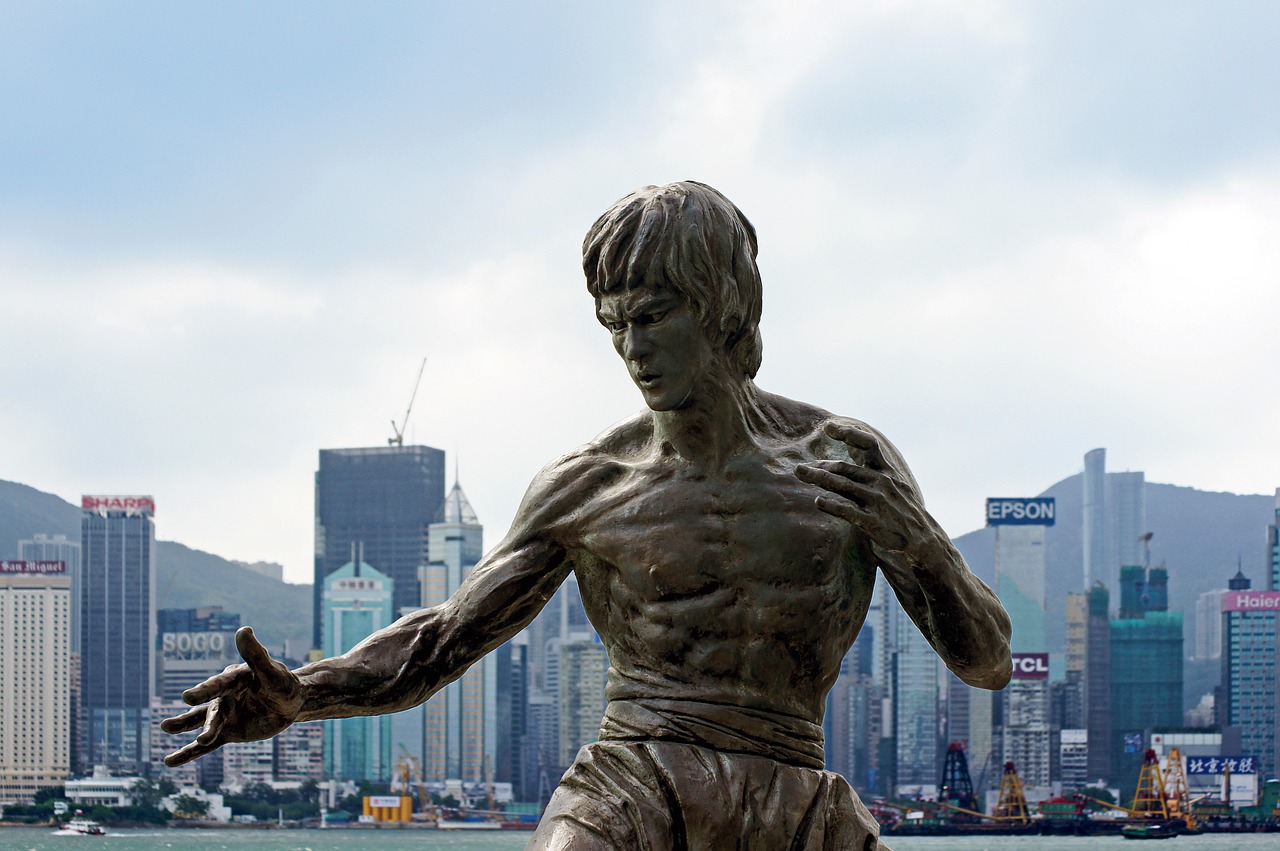 There are a lot of factors to consider before answering this question. Again,
we are talking about profoundly different cultures, mindset, values, etc…
Paul Barresi
continues:
[Playing like Chinese do] might help to get yourself on a more equal field but it won't prevent your products from being copied. I personally wouldn't advise setting up a Chinese office as a workable strategy. Perhaps only a few larger Western e-commerce operations that are willing to make a big gamble would succeed by doing this. Also, it is common practice for staff in larger Chinese eCommerce companies to learn as much as possible, and then leave to start their own smaller eCommerce business. Often staff does this while still employed. This could happen to you too if you set up operations in China. Perhaps even worse is that fact that you would be teaching your staff how to do things from a Western perspective, thus giving them the training to tap into the best of both Chinese and Western practices…
All that said, I do think there is some merit in adopting some Chinese-like characteristics when competing against them. Certainly, quick product launches is something that can be adopted, especially if your brand has potentially hundreds of SKUs. Using crowdfunding platforms is another method but be wary of cynical backers seeing through your motives, as is starting to happen to Chinese sellers who liberally take advantage of this product launch strategy.
In other words, it might be useful to get the best of their fast & efficient or also called
get-sh*t-done approach
, not by establishing an operation office but instead by often visiting China in order to create and nourish
meaningful relationships
with Chinese businessmen, suppliers, marketers, but once again, beware of whom you trust. As we said, a lot of Chinese black or grey hat masters are spreading (
definitely
not for free
) their valuable knowledge to Western sellers all over the world. So I want to give credit to
Howard Thai
when he says "if you can't beat them, join them":
I honestly think that playing the game as the Chinese do would help you with selling on Amazon. Understanding what the Chinese are doing on Amazon is mandatory to survive in the game. Here are two examples:
Firstly, Chinese sellers are currently using Vendor Central Accounts to change their competitors listing pages. They often maliciously change your item-type to adult sex toys so that your listings will not be searchable on Amazon. They would even go as far as to change your entire listing from product images, descriptions, titles, bullet points, brand, EBC, and A+ content. If you didn't know that they are using Vendor Central to change your product details it's really hard to figure out what is going on. So, only by knowing that they are using this strategy to alter your page then you can also think of using your Vendor Central Account(s) – if you have one – to change your listings back to the original detail page. Seller Central support is usually unable to touch any listings that Vendor Central Accounts have edited, or it might take weeks for your listings to return to its original content. As a result, you will lose all your ranking and sales.
Secondly, a brushing company is essential. Chinese sellers are hijacking listings. The normal process to get them off the page might take up to 2 weeks by doing a test-buy if you own the brand. You may be asking: "What if I'm not brand registered?". Well, if that is the case, there is little-to-no hope of survival. Even if you test-bought your hijacker's product, Amazon will probably not help you in removing the hijacker. Your slim chance of succeeding is to hire a brushing company to use their buyer accounts to purchase multiple orders of your hijacker's product. When hijackers know you're using multiple buyer accounts to buy their product, they will usually remove it without hesitation. If they don't remove their product, you most likely will be able to suspend their seller account by increasing their Order Defect Rate (ODR) above 1%. Your hijackers ODR can be increased when buyers give negative feedback, credit card chargebacks, and by filing A-Z Claims. What would normally take 2 weeks to resolve, can be easily remedied by a brushing company in 1 to 2 days.
Creating a Chinese company to help you in your Amazon war-front is a must. Non-Chinese sellers are usually slowed down by time zone differences. Building a Chinese company will make product selection and implementation of new Chinese marketing hacks faster. If you're not quite there to pull the trigger to create a Chinese company, you can at least hire expert consultants to help you get what you're missing out on. Getting some extra help is necessary for your Amazon survival and will allow your company to grow.
To anyone of you who wants to learn more about how to fight efficiently hijackers and black-hat competitors, I deeply suggest getting in touch with the "Professor of Amazon"
Howard Thai
.
Back to Top
7. Alternative Sourcing & Markets
One further barrier to entry on the Amazon seller business that adds to the list is
the US-China trade war, that has brought huge tariffs to Chinese products imported in the States. 
As we are not discussing here whether Trump is doing right or wrong, we can definitely tell that the tariffs –
that hit already 10% of $200 billion worth of Chinese goods
– are hurting the prices of a huge amount of goods sold on Amazon as well.
Combine this with the low trust in your supplier from China
(see above),
and you will soon realize what the solutions in front of you are:
find alternative suppliers, source products differently and find alternative markets – or ultimately increase the prices, though we are not going to talk about that here. So, let's start by finding alternative sources:
Noah Herschman
has something interesting to bring to the table:
What will the future behold for the US/EU online marketplace seller? The good news is that there are a host of other countries to import from. For example in textiles, there are a number of countries that have significant apparel offerings such as India, Pakistan, Bangladesh, Vietnam, Indonesia and Europe. Or perhaps there are specialty products in your country or region that are not exported from China and may have their own niche market. Remember that with almost 350M customers – there is a market for virtually any product no matter how obscure.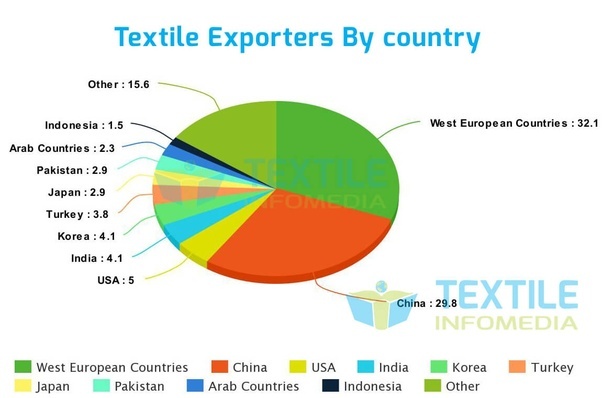 So how do you find under-assorted products? There is a simple formula: find products with the highest number of searches and the lowest number of search results. Sometimes you can just keep your own spreadsheet and compare the number of searches and search results of your interesting new category with a standard category such as power banks or men's shoes. Or you can use a specialized tool such as Scope from Seller Labs – which can help you find these golden selection gaps.
Sometimes it best to even create your own category. One of my favorites is "Baltic Amber Baby Teething Necklaces" – which has sold tens of thousands of units so far – probably at a fairly high margin (and yes, they don't come from China).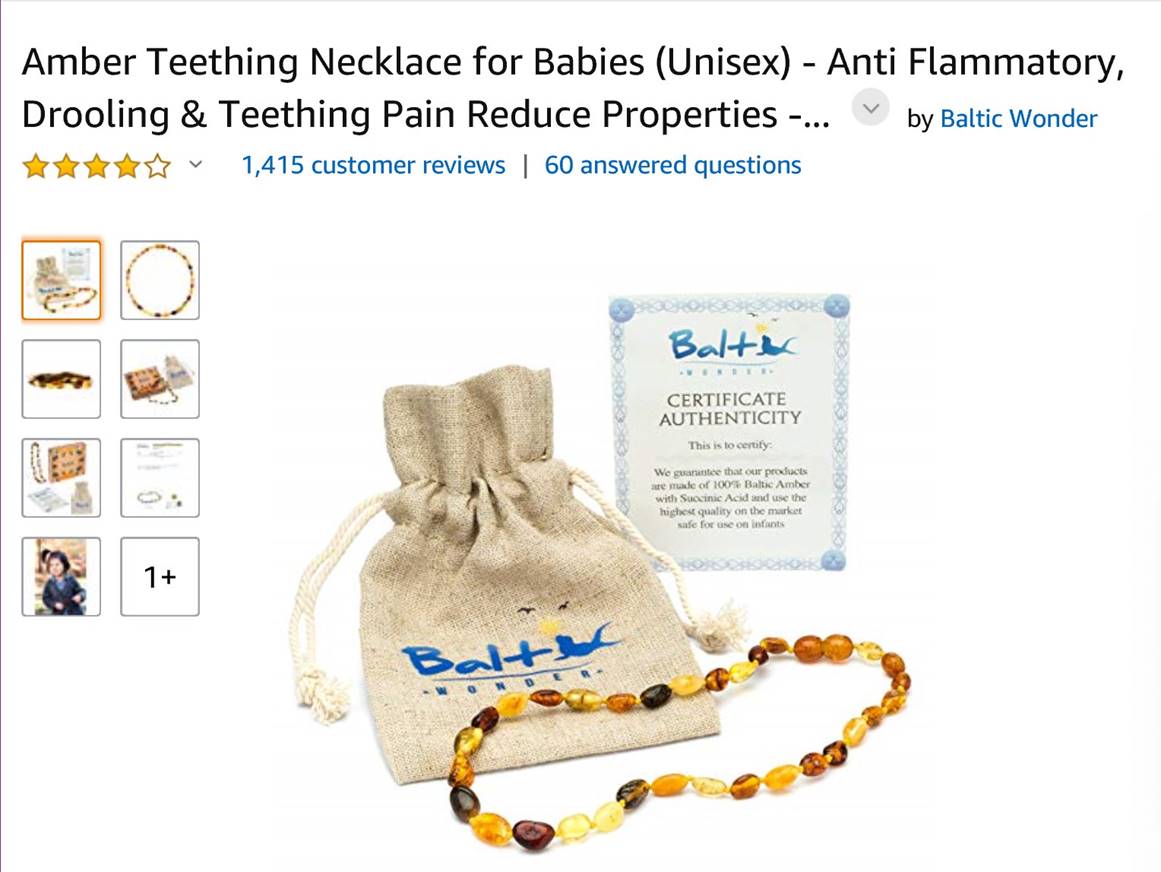 7.1 Source from other countries
So the first solution to the
over-saturated, over-expensive
and
non-trustworthy
sourcing market that China has become, is to
find alternative sourcing places
: Vietnam, Cambodia, Indonesia, Philippines, Pakistan and even East European countries, are able to provide
great quality
products at prices that are greatly competitive and now probably
cheaper
than Chinese factories. Most important,
they have no interest in copying your products to sell on Amazon
(at the moment). What's becoming very interesting here: as a consequence of the high tariffs on imports from China,
Chinese firms are starting to cut jobs and move production to South East Asia.
P.S.: When looking for the right supplier for your product, remember to check
GlobalSources
if you want to have a quick idea of the market.
7.2 Create your own product
The second solution is to create your own product, better
using a unique mold or sourcing the parts from different suppliers and then assembling it by yourself or at a 3rd party factory
. This might be more expensive but it
drastically increases product quality
(because there's lower mistake rate in smaller, specialized component parts), as well as drastically
decreasing the chances of being copied by your factory
, or at least it slowing them by a significant amount of time. Every single one of your suppliers will have less complicated work to do, and will have less clue of what you are going to do with their final product… thank me later for this tip, or better thank my friend
Josh
from
MorphoMFG
.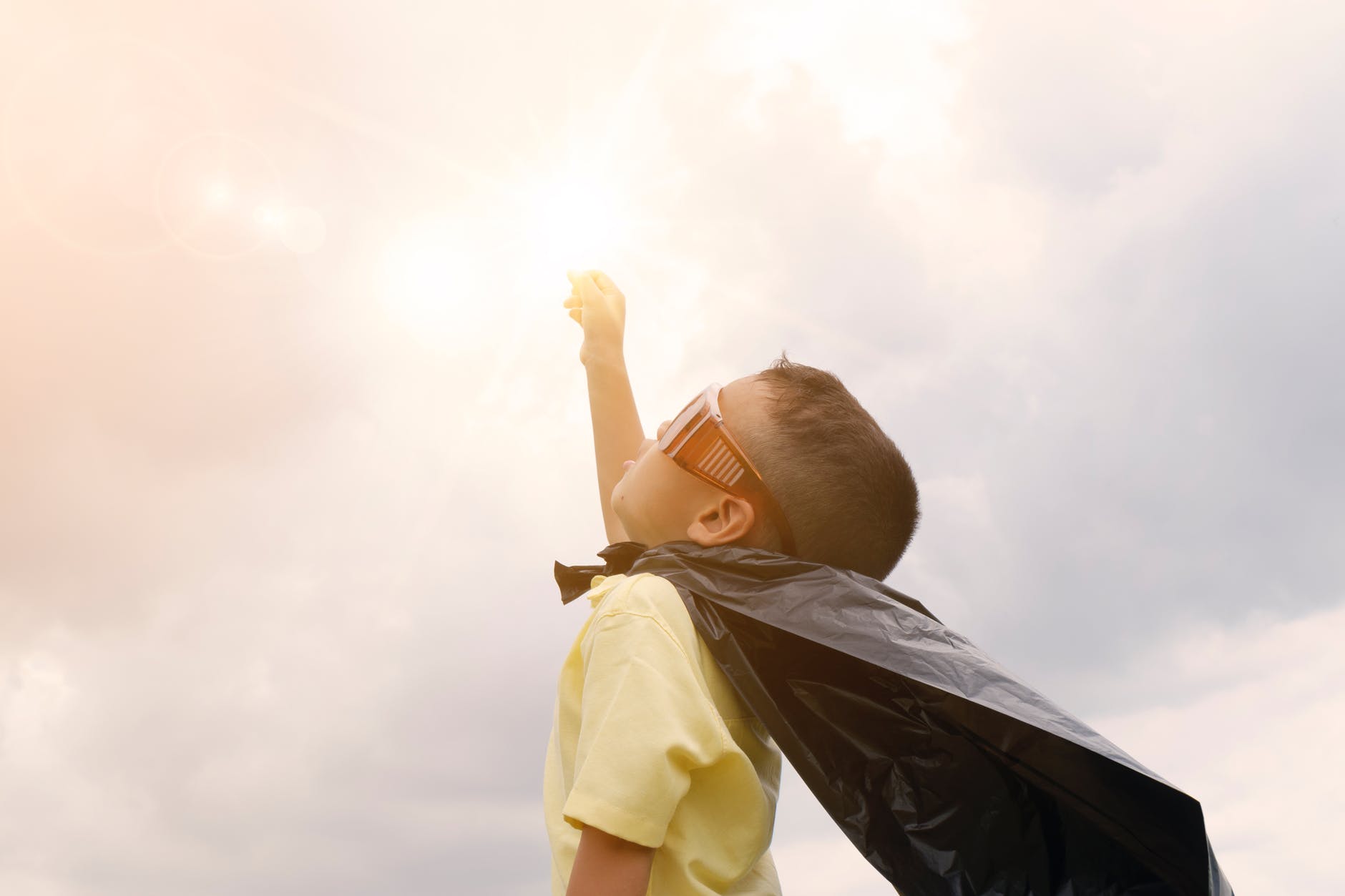 7.3 Differentiate
D-I-F-F-E-R-E-N-T-I-A-T-E. How many times are we going to repeat this word?
Differentiation, and truly understanding your numbers is key. Don't go where all the black hat players go. They mostly go after the top sellers – don't follow them. I've been selling on Amazon for more than 3 years and I've never had a hijacker. Differentiate, use products that are hard to copy because they are expensive or that are sourced outside of China. Black hat players want to stay where they can make big money fast. Instead, you should focus on having good listings, good images, and good copy. Some of the bad actors have 100's or 1,000's of different accounts they cycle through. I prefer to sell products that are not top sellers, more like in the 4,000-10,000 BSR range. You have a lot less problems there and you can still make very good money.
There are a lot of courses that teach how to make quick money by selling easy to private label product. I don't teach that, because everyone can copy you too easily. Stay away from places with too many competitors or competitors with more resources than you (accounts, inventory, low law control etc) don't go there. Think like a businessman, not like a robot. Unfortunately there's so much bad info out there that people are following taught by people that don't know what they are doing. – Kevin King.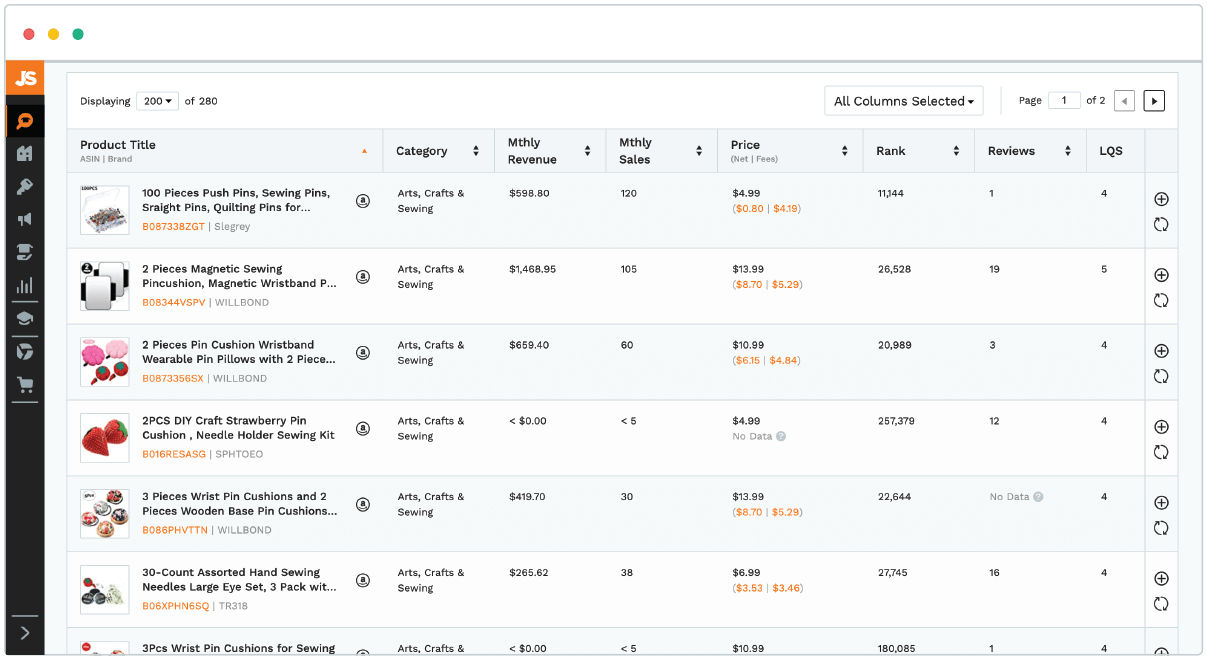 7.4 Explore other e-commerce sites
One more way out
: check out other online marketplaces like Shopify, Social Media
or Walmart, which is making big moves to compete directly with Amazon 
and is also
already introducing a new shipping system to make its own FBA and integrate smart cash
:
"In July, Walmart announced that it's switched its entire cloud operation to Microsoft Azure and Office 365, in addition to working with the company on artificial intelligence projects in a new five-year deal (Microsoft is Amazon's primary competitor in the cloud computing industry). Microsoft partnership might include helping open a cashier-less, brick-and-mortar retail store to compete with Amazon Go, which the Windows maker is said to be working on as of June of this year, and it's something Walmart reportedly started working on as earlier as last year. In addition to all that, Walmart reportedly has plans to transform its Vudu subsidiary into a legitimate Amazon Prime Video competitor by the end of the year. The company also now maintains two tech incubators, one in San Bruno, California, and one in Austin, Texas, designed around experimenting with ideas like cashier-less stores and personal shopping services and investing in areas like artificial intelligence and computer vision. The big picture this paints is of a legacy retail brand — one of the biggest on the planet — that's now fiercely hungry to compete and stay relevant in a world moving slowly but surely toward online commerce, on-demand delivery, and bundled services. […] All the while, Amazon built up a loyalty program (Amazon Prime) to lock customers into its ecosystem — it now counts more than 100 million subscribers — and a lucrative cloud computing division (AWS) to help bolster profits and improve its own network infrastructure. – TheVerge.com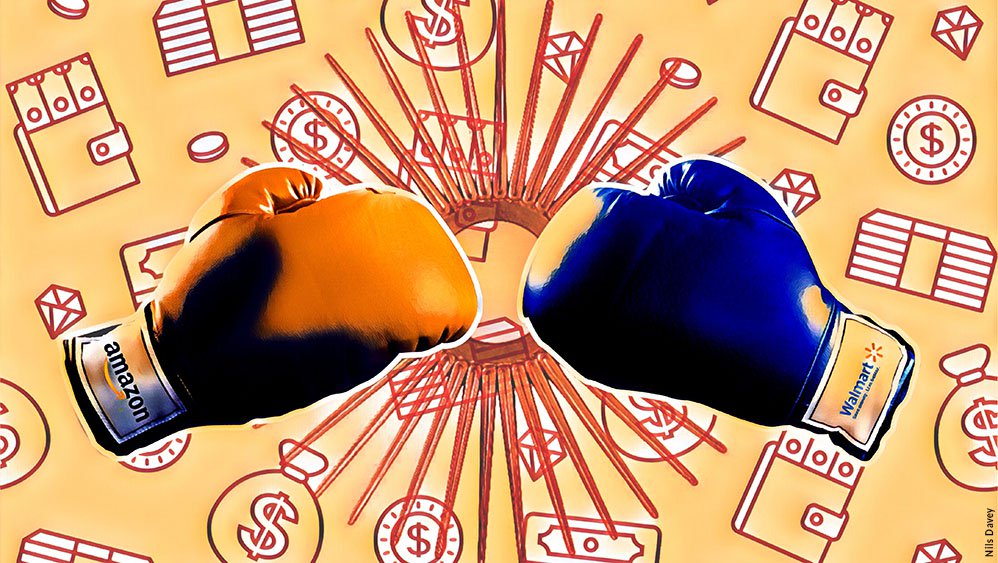 7.5 Sell in other markets
Fifth solution:
sell somewhere else! The USA might be the biggest market right now(for western sellers, as China is the biggest market but yet relatively untouched by western companies), but it is definitely not the only one.
Europe is not affected by trade tariffs
, at least not at the moment. Could it be the next big market? The European market is equivalent to the US market, but because of the many languages and different culture, we all know that at some extend it is more complicated to sell in Europe.
There's not a personal day-to-day e-commerce yet as it is in the USA (except maybe UK and DE) because it's so easy to go get anything. – continues K. King – In India instead, for example, it's a big opportunity. The middle class of India is equivalent to EU and USA. India could be the number one market for Amazon if they figure out the last logistic issues. For this reason, the US is still the easiest one but also most crowded.
The
real problem with Europe
though, seem to be of different natures:
VAT payment, safety certifications & standard approvals, GDPR when it comes to data treatment.
Paul Barresi
adds more to this:
I think Europe is still one of the relatively new markets for Amazon. Like everything, you plant a seed and it takes time to grow a tree. But looking at your brand, you shouldn't focus on only one selling channel or only one country. Depends also on your strategy and on your budget. Expect more players and services targeting new and emerging e-commerce markets such as countries in South East Asia, the Middle East, Africa (South Africa and Nigeria), Australia, and of course India. In the case of South East Asia and the Middle East, e-commerce companies partner up with local sellers and distributors to get their products on the market. However, because the e-commerce infrastructure is not as developed, a number of tricks that Chinese seller employ are not workable. Finally, it's important to remember that eCommerce accounts for only about 12% of all retail sales, which means there is still plenty of opportunity for growth. Perhaps it is better not to think of the current world of online selling as a small pie that can only be cut up a limited amount of ways, but as a larger pie that everyone gets a slice of.
7.6 Use other channels
Not only other countries but other channels as well.
Kevin King
is a big advocate of making use
offline retail as a channel to leverage your sales
, he's been sending out traditional mail marketing for a while and still has great results, because it is cheaper and there's way less competition over there:
Retail is not dead. Companies who adapt are surviving. Amazon didn't kill the retail; Amazon itself is opening retail. It's a shift of consumer's mindset and habits. Before the internet existed, non-retail sales came from catalog or direct marketing pieces and display ads. Everyone said that internet would kill mail order. That didn't happen – mail order is still a big business (yes, people still mail in checks and money orders, something millenials don't understand). These things are not going away, it's just changing.
Also, remember to organize your online tools in a smarter way:
Amazon is not the only marketplace.
Shopify has seen an exponential growth in the past few years to $245 Million; 
Facebook, Instagram, Pinterest, and other social media are opening the doors to online sales
, and the future looks just brighter. Once again, you might be getting a smaller slice of the cake, but the cake is getting bigger year after year.
"Having more avenues is always a good idea." Say Max Sood: "I don't have a specific answer for this but you should look at many factors, for example, how can you sell something on Facebook. Let's take a look at Australia right now: Amazon is new here and is not even doing that good at the moment. Some brands are just becoming good by launching on Facebook. Koala Mattress has very good marketing (video below). Look at other venues, Amazon might be the best in the USA but it's not the only one. Focus on your Brand, focus on your business. You're setting up a brand, you're not just an Amazon seller. Amazon can close your account at any time if they want. Always keep learning."
Back to Top
8. Do the Right Branding
It is clear now that in order to compete with sellers who are using black hat tactics against you,
the best way is to think from a BRAND perspective.
Big brands can easily be recognized, and they won't be let down because of a $10 difference.
Learn how to your brand inside and outside of Amazon, using different venues, possibly combining online and offline
. See how your competitors are doing, what are the main problems on their reviews, find out where they come from, how their listings look like, and you will see in what kind of market you are. Spend time on analyzing how you should present your product, how your package should look like,
what kind of problems your product should solve
(not what product you should copy) and how your sales funnel should be structured. These are always things that should stay ahead, no matter who's your competitor.
Every seller must still know the basic selling skills in Amazon today. Which still are the principles of keywords and products research, even by using the most simple tools and still getting good results – Says Andy from FBAulous Master Training – Better graphics in photos make winning images. Using psychology of sales or marketing in copy-writing. Building a better brand online and offline. Forming alliances with other sellers to share knowledge and grow together. Staying small is getting harder in Amazon especially today when you can see that the smaller players with no branded content are being wiped out. Branding, marketing is everything now! Knowing how to get investors is also important [we will get back to this later]. Consolidate your resources to increase revenue and profit for your business.  Use external traffic (Facebook, Youtube, Shopify etc.), to build customer database and launch products faster. In the long run, the shipping company and factory could be your direct competitor. Not only they could mess with your listings but they can control your price and even make you out of stock in time of need. Building an overseas fulfillment center yourself is very important in the long run.
Learn how to
make the right use of Amazon,
as one of your selling tools, not as the only and exclusive placement for your brand/products. One of my favorite examples of this, is the
Controlled Distribution:
create a good base of fans and brand lovers on your social media channels / website / email marketing. Once you have a solid number of followers, launch the product on Amazon – make sure they're engaged.
Control your distribution by playing with stock available/unavailable on Amazon
(of course do not let your listing be unavailable for a long time or it will be penalized on search rank and will be potentially attacked by hijackers) so that when your product is not available on Amazon, the users who are searching for the product will go look for it on your own sites. Here's the original post by
Ryan Mulvany
:
If you are a SLAYER at Internet Marketing, you may not need Amazon to launch a brand. And in fact, the longer you hold out, the better it may go when you finally make the jump. Case and point: Native. They held back for years, and have exploded onto the marketplace recently into some of the best selling spots. I've seen this with other brands as well but there is one factor which makes it work: CONTROLLED DISTRIBUTION. If you cannot control your distribution, someone else will end up selling your brand on Amazon for you. That's bad. Also, it's normally going to be more expensive to get that exposure off of Amazon. Most sites don't convert at the same rate as Amazon so your ROI could be a bit more impacted than just launching on Amazon. However, you will get your full margin, customer details, and if you get big enough bought by some huge CPG… then turn on Amazon to make sure you max out your earnout.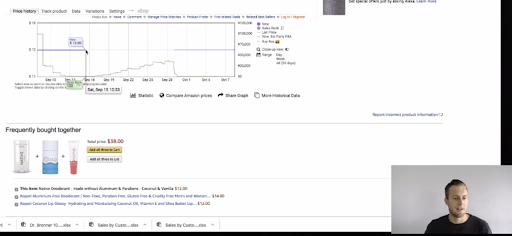 As my friend
Meir S. Simhi
once said, you should:
"Sell on Amazon to build your brand. Not build your brand to sell on Amazon"
Back to Top
9. Treat it as a Business
Ultimately, whether you're trying to stay small in your niche or trying to go big and hit several product categories and several markets,
what you need to learn as an Amazon seller is to treat it as a business and think well about your long-term strategy.
This is what is going to make the difference today between a successful and a failing business on Amazon. Selling on any e-commerce platform is not a
game
anymore.
Millions of players are entering every year and they're pushing their way in with big investments or with illicit tricks.
The problem is when people get big dollar signs in their eyes! It truly depends on your goals. Everyone doesn't need to make millions per year to be happy. – Continues Kevin King – To me, it is not about the annual sales number, it is about the life you want to live. Building a company around the Go Big Or Go Home idea is hard. You can start a new business online, but don't quit your job until you are fully confident – you should be reinvesting everything at the beginning and not taking anything out to live on. Make your mistakes, support your family by other means, take your time, learn the system and master how to serve a specific niche.
Today, the biggest opportunity is in selling a company that has been doing good on Amazon. There are 860+ million dollars in investment dollars out there from companies and people looking to buy successful Amazon businesses and brands. The biggest problem most sellers have it capital. These investors can fix that problem overnight and put a successful company on a rocket growth path.
For example, if you make 250K profit a year, you could sell it for 2-4x that. Don't try to compete against the black-hat players, build something that is sustainable. I know people who are already on their 3rd Amazon business after selling their first two and leveraging their windfall. This is a smart approach, and short-term players won't do that. You can compete on this level, it's a slower path, but it is a long-term strategy.
Branding is the key. Think about your long-term goals. Do not just try to find the next product to quickly source and sell in order to make a fast profit. Not because this strategy doesn't work, but because right now there's a lot of competitors that are doing the same and that would kill to get your piece of the cake. The future will hold benefits for those who are doing the right branding now. What is saying Jeff Bezos?
"The No.1 thing that has made us successful by far is obsessive-compulsive focus on the customer as opposed to obsession over the competitor". Customer obsession is baked into the 14 leadership principles all Amazon employees need to know by heart. If you run an online business, your business needs to have a similar "customer obsession". – Guido Jackels.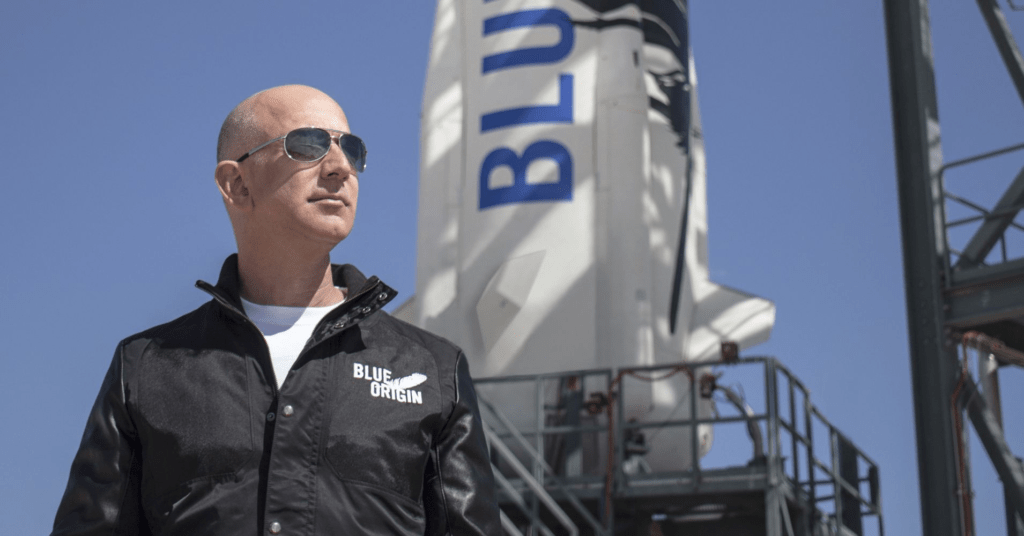 In his
letters to shareholders, Bezos
makes it clear that the way Amazon works is a
Darwinian
"survival of the fittest": let the stronger seller win and the weak ones die, as well as let internal departments fight to obtain budgets – adds
Daniel Fernandez
[no wonder that success rate is poor when you open a cross-department case].
Businesses compete against each other for resources within ecosystems. They must adapt and change so that they can survive in the changing environment and if they can't — they will be wiped and extinct. This is what Darwin calls "Survival of the fittest". Eg. video stores and cd stores becoming extinct when online streaming became available. This change in the environment caused an apocalypse where the businesses who failed to adapt to change got wiped out and a new species of business reigned supreme. It's clear that Bezos has a solid understanding for Darwin's theory and he takes it to a level that I have never seen before in business. Most businesses compete for resources within an ecosystem against other businesses — Bezos makes every single team at Amazon compete against each other for resources — He created an ecosystem within an ecosystem. By doing this Bezos makes all teams and all people at Amazon compete against each other without being shielded from the outside world like corporates do. If a team at Amazon can't survive, it gets cut. If a team excels, it gets more resources from the teams that got cut. By doing this Bezos has been able to accelerator the time-clock of innovation at Amazon so that its constantly ahead of the market because the internal ecosystem is far more challenging than the actual ecosystem itself. – Sam Ovens.
Is it the reason why Amazon in some ways allows dirty players to have a relatively easy game in messing with competitors?
Let's have a look at the sophisticated eCommerce environment of China for a
potential example of where this will end
.
In order to sell on Tmall/Tianmao, sellers need to pay anywhere from 30-50K RMB (4-7K USD) to register their store. It's about to 80K (11K USD) for tech or clothes. If Amazon believed that the increasing number of sellers need to be controlled or if they are harming the Amazon brand, it is possible that similar restrictions will be placed on new or even small sellers currently registered. The above isn't random speculation, my Chinese friends who currently sell or who are looking to start their own seller account think this might happen too. It's possible that a number of new seller accounts are being registered each day as a "just in case" strategy if Amazon ever copies the Tmall approach. Likewise, it's possible that if Amazon becomes too strict, an alternative that is more open and freer will emerge. You can already see this trend with other websites such as Voat from Reddit, BitChute for YouTube, Vero for Instagram – all were created because of restricted practices from their larger tech counterparts (though none of these new websites have really caught on yet). Who knows what could happen, perhaps Tmall will compete or even replace Amazon in the West. – Paul Barresi.
Back to Top
10. Conclusion
I would like to close this article with a warm THANK YOU to all the
experts
that have spent some of their precious time to answer my questions and to bring to the plate different ideas that might conflict with my initial thoughts or with the initial thoughts of the reader. When it comes to making business, I believe that it's all about improving and constantly evolving, learning from different experiences and from previous mistakes. Another big THANK YOU goes to all of you
readers
who have made it this far. The reason that moved me to write this long article and to operate this deep research at the first place, has been to provide highly valuable and easily applicable advises to all sellers who are struggling to let their Amazon business grow. Many of the questions came right after I've released my first research and analysis of the cultural and practical reasons behind the success of Chinese Amazon sellers, so here I am once again to give value to the reader. As you can see, I'm not adding ads, banners or promotions that would distract the readers from the answers they are looking for. If you believe in the power of Branding as the experts I've interviewed and I do, feel free to get in touch to talk about
how my agency could help you grow your business
, otherwise I'd be glad to put you in touch with who can help you in a different way. If instead you want to thank me for putting this article together, or you want to add something, feel free to
share
it in your social media profiles or groups, send it to your circle of friends who could benefit from reading and understanding it,
leave a comment
below (much appreciated) or send me a
feedback email
to
[email protected]
. Feel free to add me on
Linkedin
or on WeChat (QR code below).