make a living by working remotely and digitally from anywhere
? Did you ever run into an old friend or read a news article about someone living in warm, affordable and exotic places like
Thailand
, the
Bahamas
or
Bali (Indonesia)
and still being able to save money with their online job? How can they pay their bills and what kind of
digital
work do they do? These people are
digital nomads.
This post will give you an introduction on you how to become one of them
and help you decide if it's your next job title.
Digital Nomads: A type of people who use telecommunications technologies to earn a living and work remotely in foreign countries. – Wikipedia
Why People Are Becoming Digital Nomads Today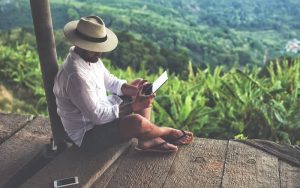 The digital nomad lifestyle is attractive to many people. It allows to schedule your own hours, and not have to slave under any (potentially horrible) bosses. Another reason is that the
digital nomad lifestyle allows anyone to work from anywhere in the world
. Living in exotic places like East Asia, Latin America, and Europe comes with the benefits of cheaper places to live,
greater freedom
in what you can do every day, access to affordable travel in surrounding countries, and lots of places to explore – such as beaches, islands, and historical sites. As a digital nomad, you can sit by the beach at any time of the day, sip
sangria
and work on your digital marketing strategy, edit videos or write blog posts.
How to Become a Digital Nomad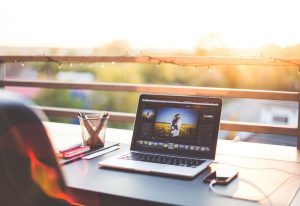 It's so much easier to become a digital nomad today than it was a decade ago. It's all thanks to the
proliferation of the Internet and affordable access
around the world.
As long as you have a solid connection to the Internet and have a job you can do remotely
, you can be a digital nomad. But to become a digital nomad, you must also be open-minded, adaptable, determined, and able to manage stress very well. On one side, the transformation of the digital environment has made it easier to become a digital nomad, but on the other side, it's also true that you need to work harder than ever before to keep the
status quo.
In other words: there are so many freelancers and digital nomads out there today, that choosing the right one is a tough job for a company.
It is hard to find trustworthy and reliable remote workers, who can deliver great results no matter which time zone they are in.
Working remotely could give you less motivation (as the freelance contracts are normally less strict than the in-house employment ones) and could in the long-term see your performance and involvement decrease for the same project or client. Companies and entrepreneurs who have been working in the digital world for years know this fact very well,
and will surely double-check on you before signing an important contract.
It is fundamental to have a good
LinkedIn profile, great references, and possibly an online portfolio or even a website
to convince your potential clients that they're on the safe side with you. See below for the list of jobs and skills needed to land a freelance job.
READ MORE: The Secrets Behind the Success of Chinese Amazon Sellers, as Revealed by Insiders
Fund Your Life: How to Get a Freelance Job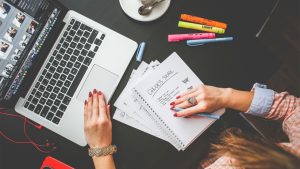 Take a look here at the PEO Services or PEO Companies (Professional Employer Organizations) by Designrush!
An original way to find a remote job is to
research companies you have a passion for
– and see if they are hiring for a remote developer, writer or designer.
Tip: A great way to do this is to use the LinkedIn job search function. This hack is as simple as effective: search for companies that are looking to hire in-house (or as a freelance/remote) and a job description that matches your skills. Contact them showing your portfolio and your best performing campaigns (must be highly related to their business and show tangible results). Once you get their attention – probably at the second or third interview stage – talk to them and try to negotiate a work-from-home or part-time package. This may be at a lower wage than their higher offer for that position. It might take you a while to land such a deal, but it will be worth it.
The other way is to
build a portfolio
and find work on freelance websites such as: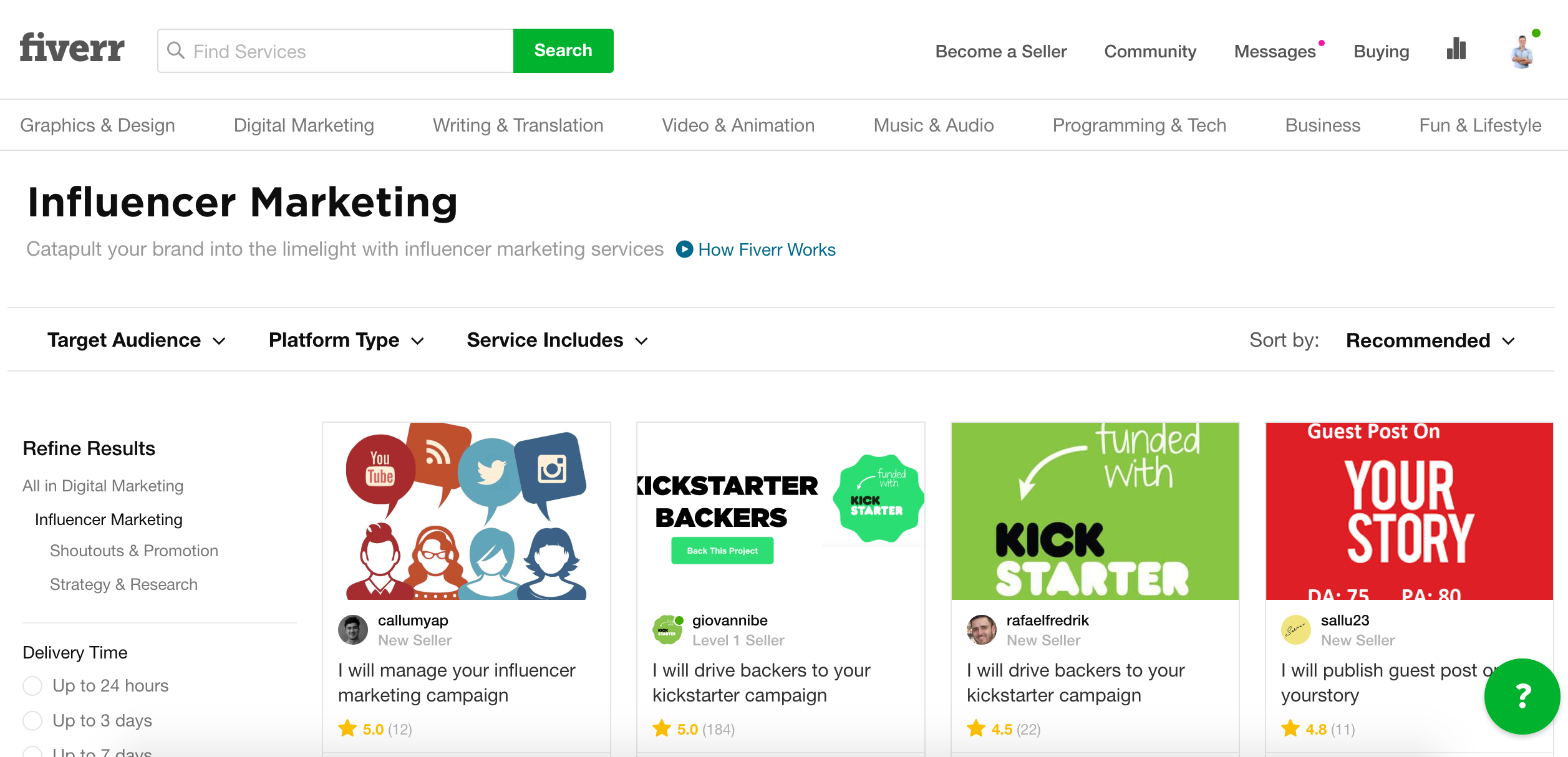 Tip: add as many details to your portfolio and profile as you can, show where and how you helped your past clients/employers to grow and what kind of problems you solved. Companies and people tend to hire freelancers who show real data and trustworthy profiles. See your freelancing work as a constant job interview with other entities. At the end of the day you are trying to sell yourself so reading some tips on how to land the perfect job interview wouldn't hurt.
If you feel like you're ready, take a look at the
Work With Us page!
Don't Forget to do This: Networking with Other Digital Nomads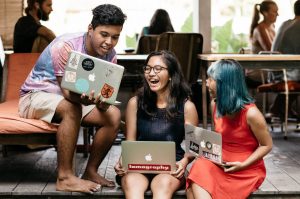 There are many more websites to find freelance work and they can help you get started. Though,
the best way to find well-paying and consistent work is by networking
. If you're good at what you do and have a proven track record (along with a portfolio of previous work), the people you meet will be more likely to hire you or recommend you. You can find other digital nomads in cafes and in hostels – they're easy to spot! And never forget to hang around the shared office spaces (such as
WeWork
and similar) to find like-minded people, other digital nomads, young entrepreneurs and
startuppers
.
According to Deskmag's Global Working Survey 2017, there has been a global increase of 5,500 coworking spaces from 5,800 to 11,300 since 2014, projected to reach 13,800 in 2017. While the growth of freelance population is a huge reason for this, Leanne Beesley—Cofounder & CEO of CoWorker noted, "The flexibility, cost-effectiveness and social components of shared working spaces are attracting more and more startups and small businesses to forego regular office leases for coworking memberships." – source: Forbes.
Get talking to other digital nomads/startuppers and ask for advice
. Attend digital nomad/freelancer networking events – find them on: –
Eventbrite
–
Craigslist Events
–
Meetup
–
Lonely Planet
–
Reddit
The digital nomad community is welcoming and helpful –
don't forget to give back once you're in!
READ MORE: 7 Key Points to a Successful Amazon & E-commerce Business
The Skills You Need & the Jobs You Can Work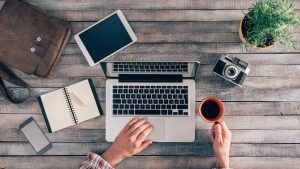 To become a
successful digital nomad
, you obviously
need technical skills that can be used remotely
. Skills in writing, editing, content creation, graphic design, coding, photography, videography, IT, digital marketing and e-commerce are just a few. Each of these skills opens up categories of jobs. Examples of digital nomad jobs:
Graphic designer
User experience engineer
Freelance writer
Freelance photographer
Social media specialist
Creative director
SEO & SEM guru
iOS/Android developer
Communications specialist
Videographer
Other skills you need are what you would need for any job: the ability to deliver
high-quality and consistent work
; finish your work quickly and on time;
be professional
, open to criticism, and willing to take on new work.
Pros & Cons of Working Remotely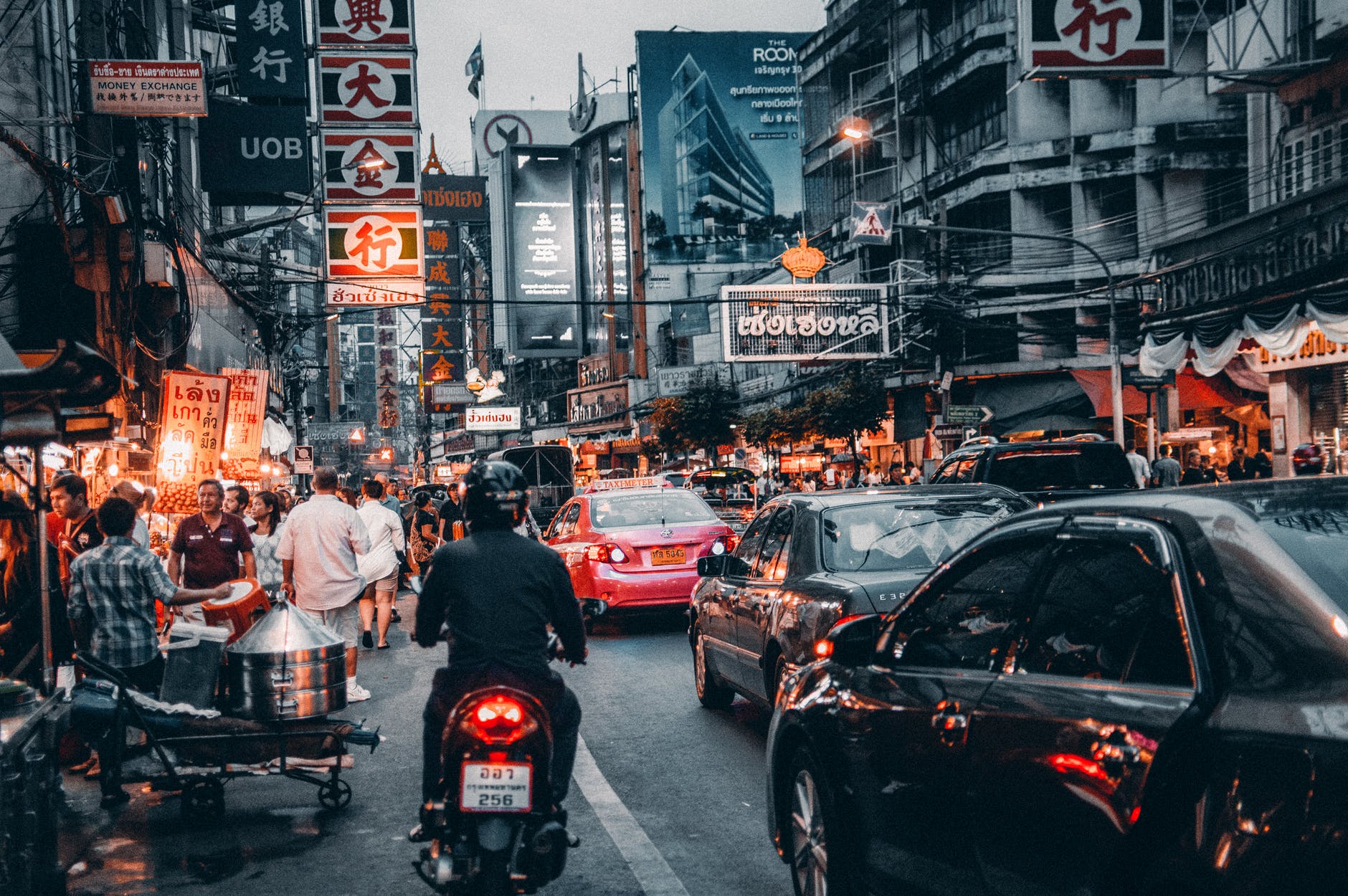 The biggest pros of the digital nomad lifestyle are:
scheduling your own hours, being your own boss, working from anywhere in the world, choosing the jobs you like, living in an exciting and exotic place with delicious cuisines, affordable housing, and making friends from anywhere in the world. There are also cons to this lifestyle. A major con is that
you're living in a country with a different language and culture
. There are very few people who speak English in Vietnam, for example – and traversing your everyday interactions can be exhausting. Cultures are also different. You will have a harder time making long-term friendships with locals in some particular countries, especially those with a very different culture than yours back home. Another downside is the lower quality of life. Traffic can be horrible, you'll always be seen as a tourist or an outsider as long as you don't have a permanent visa, you will probably have to make visa runs every 60-90 days, and need to put in an effort to find consistent work to pay for your bills.
If you're determined, adaptable, open-minded
and see yourself laying on a white sandy beach on a Monday morning – you'll forget these cons and embrace a slower-paced lifestyle.
Tip: find a place that you really like, and apply for a business visa (requires an invitation letter from a local company) or for a student visa (requires you actually attending the classes for a certain number of hours per week). You might find further information on the official government website of the country you are looking into. If changing places every 30-90 days is a problem for you, this solution can help solve the problem of you feeling like a ball that constantly bounces here and there.
READ MORE: The Complete Guide to Influencer & KOL Marketing for Amazon Sellers
Where Are The Best Places to Live as a Digital Nomad and Why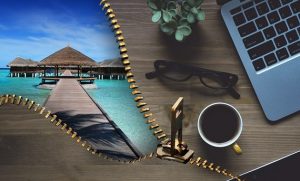 The
most common cities that digital nomads choose to live
are Chiang Mai (Thailand), Bali, Tallinn, Tarifa, Singapore, Hong Kong, Ho Chi Minh (Vietnam), Medellin (Colombia), Lisbon, and Kuala Lumpur (Malaysia). So why are these places so popular? They're popular because of the following reasons:
Low cost of living (cheap rent, groceries, taxis, drinks)
Great location and cheap flights to surrounding destinations
A high quality of life (clean food, good healthcare)
Delicious food
Relaxing weather
Access to the beach, nature, and historical sites
Pre-existing digital nomad communities
Easiness to obtain long-term tourist visas
Excellent Internet access
These last three points are extremely important!

Your apartment or hostel may not have the best Internet, but at least there are many, many cafes in these cities to satisfy the desire to be connected. In addition, you want to choose a country where

getting a tourist or business visa is easy, and can be renewed repeatedly

. There are many more places to live and work – your research will help decide which place is best.

Welcome to the digital nomad lifestyle! If you're ready to embrace this kind of life, work with us! Growth Hack is looking for digital nomads who are great at what they do and want to work remotely. Visit this page to apply and be part of our team!

Are you tired of your current job and want to take off on a new adventure and