Q4 on Amazon is the most important season of the year: thus it is important that FBA Sellers know well how to prepare for it! During Q4 the Seattle tech giant organizes Black Friday, Cyber Monday, and Christmas Holiday shopping events to spice sales up.
In 2020 Amazon said that the 2020 Holiday Season has been the biggest in History. ABC News reported that Black Friday in 2020 hit a new all-time record with consumers spending $9.0 billion. This is an increase of 21.6% year over year, as consumers spend $7.4 billion on Black Friday in 2019. 2021 looks promising!
Q4 is an annual institution as it means opening sales for the whole of Christmas. Many prime and non-prime subscribers start compiling their wist lists to buy their gifts with the biggest discounts of the year.
For this reason, you, as a professional FBA seller, cannot afford to skip the event. It is a great opportunity to grow your sales, have new customers, and increase your turnover.
If you are not yet selling on Amazon you should seriously consider becoming one. The market is still not saturated, Amazon is still opening up its platform in different countries around the world, and overall the opportunities are endless. Contact us If you need specialist advice for your seller account. Now let's get to the important part: How do you prepare for a successful Q4 in 2021 on Amazon as an FBA Seller?
What events are there during Q4 on Amazon?
To start off, let's give you an overview of the different events that Amazon organizes during Q4. Depending on where you are based in the world or depending on your brand's international reach, there are different events that may interest you. 
Culture Day in Japan – November 3

Diwali in India and Singapore – November 4

Labor Thanksgiving Day in Japan – November 23

Thanksgiving Day in the US – November 25

Black Friday – November 26 – November 28

Cyber Monday – November 29
As you can see, Black Friday and Cyber Monday are international events that will take place on all marketplaces. Black Friday is by far the biggest event on Amazon that you should focus on!
Since the onset of the COVID-19 pandemic, e-commerce sales have soared, with more and more people shopping online than ever before.
During
2020 traffic numbers for physical stores were down 42.3%
according to Forbes. At the same time, Forbes reported that
the average transaction value was up 4.9%
. This shows the major opportunity for shopping online!
And while some consumers may cut back on spending this 2021 in light of the economic strain caused by the pandemic, those who shop are doing so more online – and particularly on Amazon – than anywhere else.
Especially in 2021 with the pandemic still surrounding us, sellers need a solid plan to keep up with increasing demand and to get their shipments out as soon as possible to ensure inventory is available for the many shopping/party events up to and including Christmas 2021.
How to prepare for Q4 2021 on Amazon – Checklist
What steps should you take to make sure you are ahead of the 2021 holiday season? Here are eight steps to follow to help you prepare for all events including Black Friday and Cyber Monday 2021:
Review the inventory storage limits
Order enough stock to meet seasonal demand
Ship your inventory by critical dates
Optimize your product listings
Optimize your PPC campaigns
Get in Touch with Influencers
Organize your promotions
Track sales and performance
1. Review the inventory storage limits
First, we recommend that you determine if you are subject to inventory storage limits or inventory restrictions at the ASIN level. This is an important step because it will determine how much inventory you can send to Amazon's warehouses. JungleScout actually has a great
Inventory Manager tool
that helps you forecast your sales and inventory needs.
By signing up for Jungle Scout through this link you also get a great discount!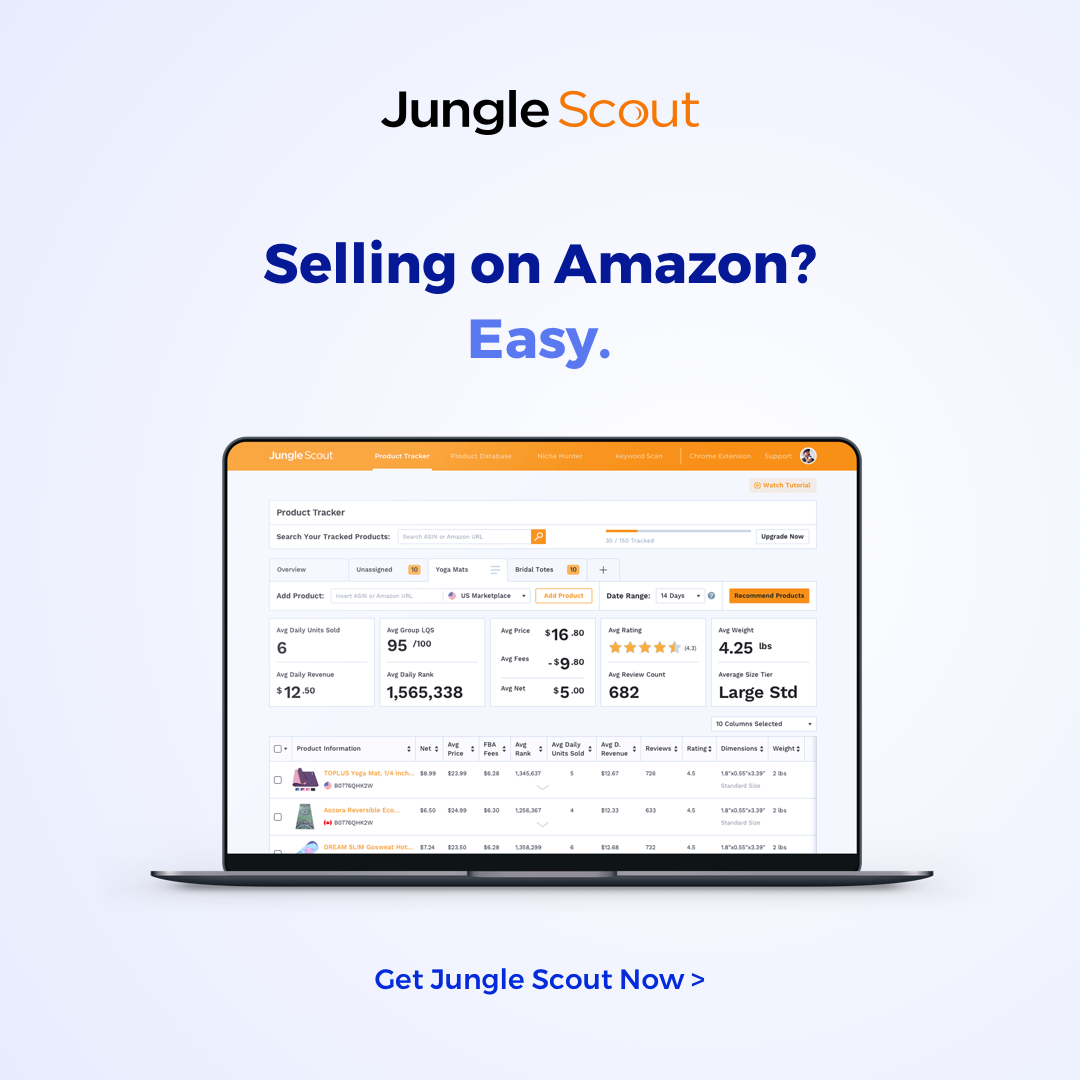 If you are subject to inventory limits and cannot send inventory, you should start contacting third-party logistics companies (3PLs) now. Amazon put up very strict inventory limits this year, which has caused major issues for sellers around the globe. Search Engine Journal does a great job of
explaining Inventory limits and gives tips & tactics for success in 2021.
2. Order enough inventory to meet seasonal demand
Start working with your suppliers as soon as possible so that you have sufficient time between the production of your product and the delivery date. Doing this step well in advance will give you enough time in case of unexpected problems that might arise.
Compare your sales from last year with those of the last few months. Did your sales increase in 2020? Do your sales usually increase during the holiday season or do they stay the same? We recommend you do it
at least 7-9 weeks before the event.
Consider that 2021 has been a tricky year too because of freight shipping: some routes have major delays, so do make sure you prepare your shipments well in advance. If you need
tips on how to optimize freight shipping costs and times
then check out our article dedicated to the topic.
3. Ship your inventory to FBA by critical cut-off dates
Based on the dates Amazon provided last year, here's a timeline for 2021 you can follow to make sure your FBA inventory is received in time for Prime Day, Black Friday, Cyber Monday, and Christmas time. You have to plan ahead everything, starting this October, if you want to succeed this Q4.

4. Optimize your product listings
Make sure your listing is the best it can be. The two key factors you should focus on are keyword optimization and image optimization. 
Keywords are how your customers will find your products. By adding relevant keywords people will more likely be able to find you. Our keyword tip is to go for a mix of low – medium and high-volume keywords. This will help you rank for smaller and bigger keywords! If your listing is new, has little to no sales, and has no reviews it will be impossible to rank for high-volume keywords. So pick them wisely and go for a combination.
One way of finding keywords is through the Amazon search bar: digit in keywords most relevant to your product, try more than one because each customer has their own way of searching for your product.
We personally prefer doing our keyword research through Helium10. Helium10 is one of the best tools on the market and helps you find the keywords your competitors rank for, or keywords related to your query. If you sign up for Helium10 through
this link
you get a nice discount!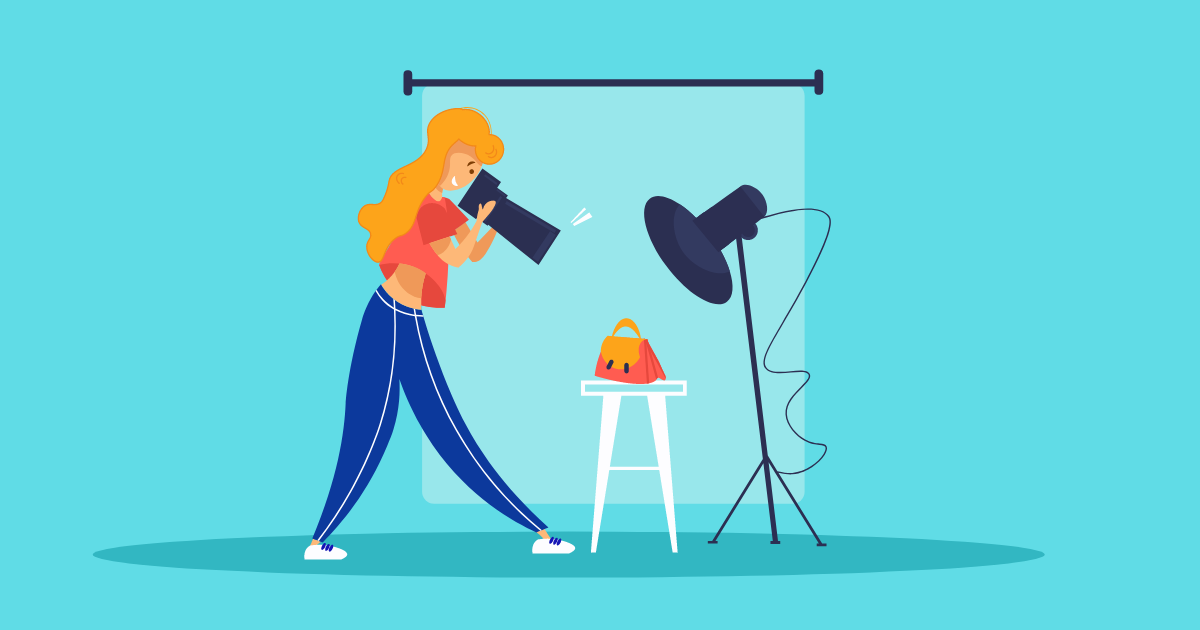 Optimization of images
Product photography is one of the most important aspects of a successful Amazon product listing. Your images are what will attract and keep people on your product sheet. We even wrote an entire blog post dedicated to
Amazon Image Optimization
! 
Adding unique and high-quality visuals to your listings will better explain your product without the customer having to read the entire product sheet. Using infographics is a great way to do this. Adding text and other important product attributes to images will help provide the customer with all the information they are looking for.
In addition, more than 50% of Amazon shoppers buy from their phones using the Amazon app. Therefore, the first thing customers will see on the app are your images. Can you add a comparison chart, size chart, ingredient list? Think about everything your client would like to know and add it to the images.

With PickFu you can run polls, surveys, focus groups, and split tests with real U.S.-based buyers.
In this case you can use PickFu to choose the most appealing product images to get your main image right.
Sign up through this link to get 50% of your first poll!
Bottom line: Outstanding photography and lifestyle images will help you sell your product.
Conduct new keyword research to find the ones you are missing. You should also run advertising campaigns to see which keywords are converting well in your PPC campaigns and add them to your ads.
Make sure the product information is clear, accurate, and complete. The point is to prevent the customer from leaving your listing. Give them as much information as possible about your product. If you want to learn more on how to rank higher, then read our quick guide on How to Rank Products on Amazon.
5. Optimize your PPC campaigns
Make sure your ads are optimized for conversions and that you're not wasting money on keywords that generate little or no sales. In other words, remove keywords that spend more than your Advertising Cost of Sales (TACoS) threshold and those that don't convert to sales. We do suggest you to analyze your data properly: also look at your TACoS. At first sight your campaigns may not perform well, but it is highly possible that they generate organic sales too. So be cautious and don't stop keywords too early – allow them to generate enough data to make a thoughtful decision.
Make sure your ads are consistently running before, during, and after Black Friday and Cyber Monday. You will notice a large influx of customers shopping at all times during these weeks, so make sure your products are showing at the top of the search results!
If you're limited on time when it comes to optimizing your PPC campaigns, we suggest you to look into a tool such as Sellics. As Sellics says themselves:
Sellics Smart Campaigns automate your advertising from campaign setup to ongoing optimization. Our AI-based algorithms leverage keyword clustering, sales forecasting, seasonality models and more.
We highly suggest this tool to FBA Sellers that don't want to outsource their campaigns, don't have too much time to optimize them themselves, but do want great results. Through our
link
, you even get a nice discount!
Another thing you should do is to track the high-volume keywords of products similar to yours, and then target their ASINs by utilizing Amazon Sponsored Ads. To track keywords, we suggest to use Zonguru's KOF (Keyword on Fire) get it
here with an exclusive discount ($1 for the first month!).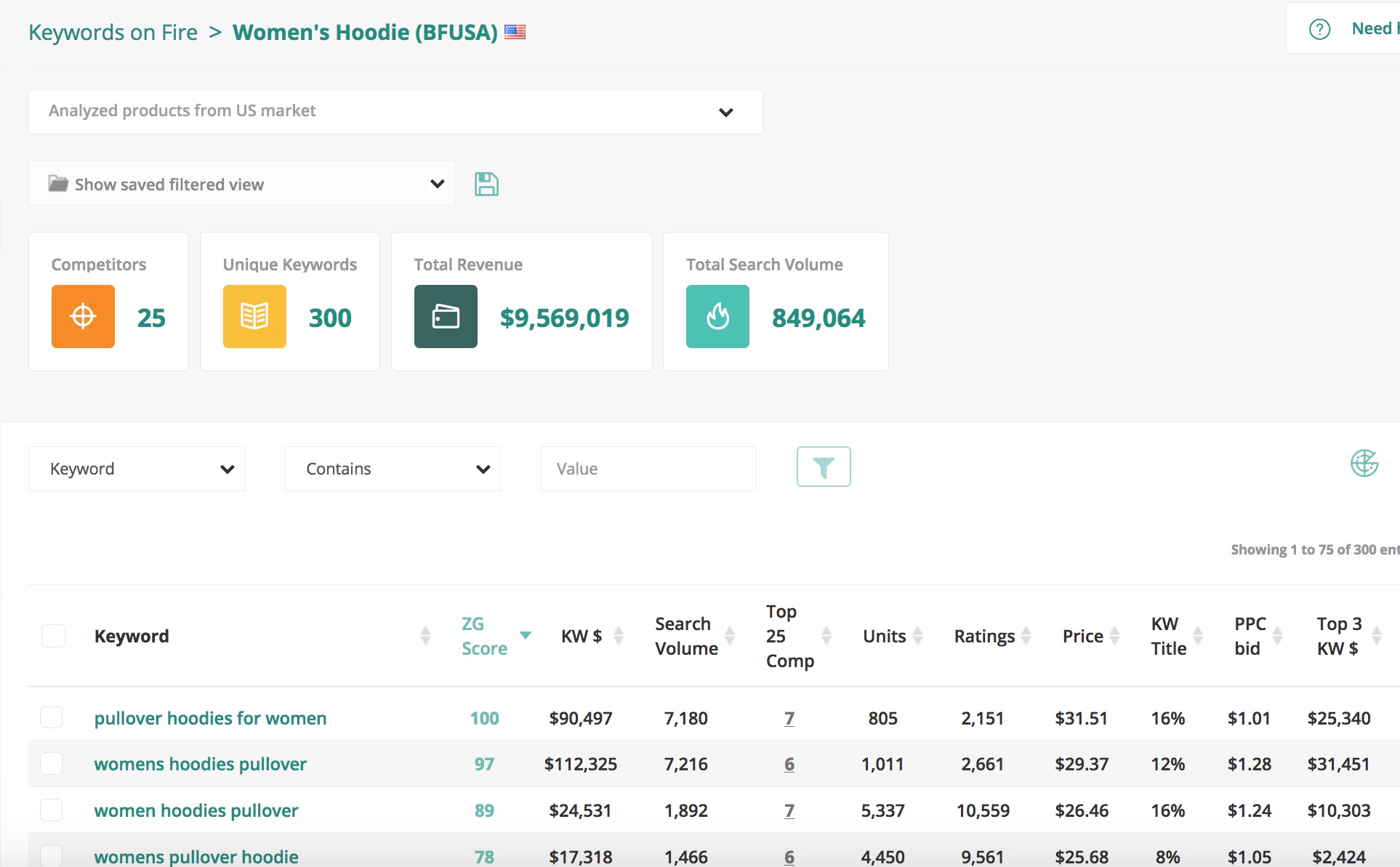 If you want to learn more about how to rock your
Amazon Advertising Campaigns
during Q4, then check out this article we wrote on the
15 Amazon Sponsored Products Mistakes
that are ruining your profits.
6. Get in Touch with Influencers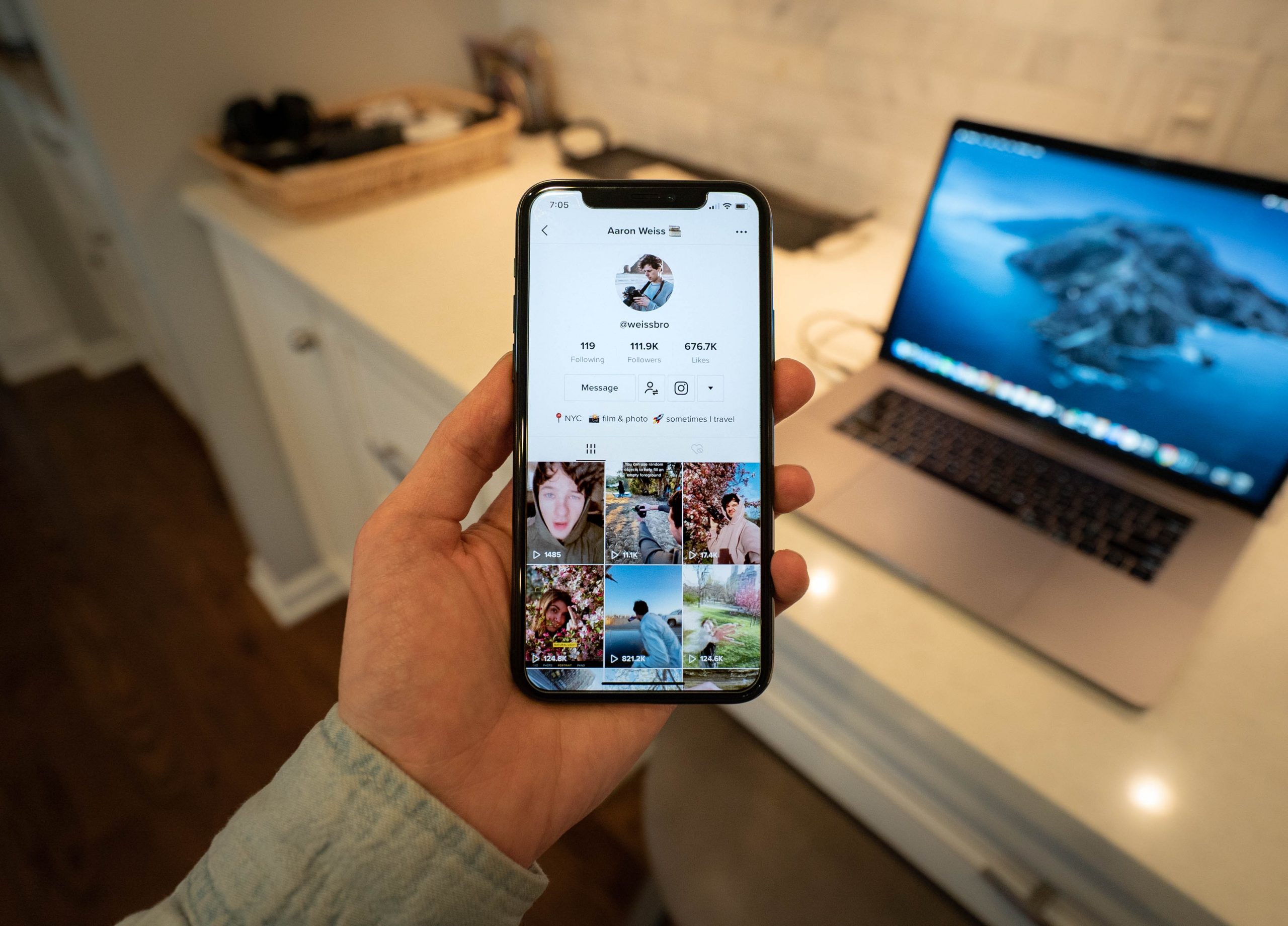 We've been saying it since 2014: influencers are KEY in driving qualitative external traffic to Amazon.
We wrote an entire blog post dedicated to
how to drive external traffic to Amazon
, but for Q4 we want to focus on Influencers specifically. Black Friday is so important, that you really want to consider getting Influencers pushing your deals for you. We obviously love TikTok, we even made a dedicated video on Amazon Live and TikTok together with Influencer Gracey Ryback who currently has over a million followers on TikTok! Go and check it out. Also, don't forget to create SUPER URLs for your external traffic sources such as Tik Tok. We use and love Pixelfy – which is a URL shortener and tracker. These Super URLs are unique URLs that have specific keywords within them, to trick Amazon into thinking that the person who actually clicked on the link from outside Amazon, clicked on your listing through an organic search. This helps you boost Amazon's A9 algorithm and drive rank for specific keywords that you target. If you sign up
through our link
you get 20% discount!
7. Plan your promotions
Black Friday and Cyber ​​Monday are all about big deals and customers saving money on their favorite products. To be successful during these huge sales events, you need to offer some kind of discount or bargain to increase conversions.
Amazon differentiates the offers offered during the Black Friday period. T
here are different deals and promotions, of which these are the most successful ones:
Lightning Deals:

your user doesn't have the opportunity to think about your purchase because they have a short deadline. Time passes quickly and the speed in deciding the purchase is a psychological trick to make people buy your products.

Best Deals

: these deals are great for any kind of product, from televisions to epilators, from drills to pellet stoves. These deals can run up to two weeks long.

Coupons

: Amazon offers Sellers the ability to place coupons on a single ASIN, or a group of ASINs. Customers can discover coupons through the: coupon home page, search results, product detail page, the offer listings page, in their carts. Amazon also offers performance tracking and audience targeting for coupons.

Prime Exclusive Discounts

: unique and unmissable opportunities that can initially be purchased only by Prime customers. This is an incredible advantage considering the fact that some products run out after a few minutes. For a product to be eligible it must be a Prime shipping eligible FBA product, it must have at least a 3.5-star rating (or no rating), and there are other pricing requirements to adhere to.
Amazon, on the page dedicated to Amazon Black Friday, catalogs the products based on the discount and duration. The initial discount remains the same for the entire duration of the event, therefore, it is useless to wait for further discounts. Without doubts and uncertainties, the click has to go fast to beat the other users.
And since Amazon is known for running deals for the entire week of Black Friday and Cyber Monday, it's important to try and schedule these deals now. This way you can set a certain calendar date for the launch.
To schedule an offer, log into your Seller Central account> Advertising> Offers.
Once on the Offers page, select "Create a new offer".
You can choose to run a 7-day offer, which will promote your offer for seven consecutive days, or a flash offer, a 4-hour flash sale. However, you must be aware that during the week of Amazon Black Friday or Cyber ​​Monday it will cost you more than a normal campaign as there is high competition.
If you go into your Seller Central account and try and set up a deal, you can see that the cost to execute an offer during the Black Friday week and the Cyber ​​Monday week is at least double the normal fee for lightning deals. Of course, only try deals if you have the budget and your products are performing well.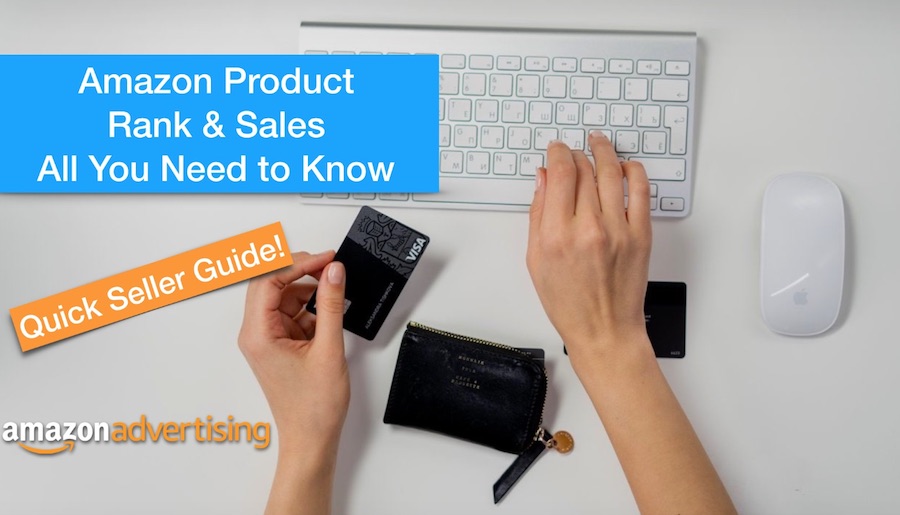 8. Track Sales and Performance
Finally, always remember that you can't leave your products to fend for themselves, or you risk losing sales (and thus money). Keep an eye on the performance of your products and make changes to your ads or PPC campaigns as needed.
If your inventory runs out at a faster rate than expected, plan to send more inventory to FBA or plan to ship the products yourself using third-party fulfillment or your own warehouse.
If your sales are slower than expected, look at your PPC campaigns to see if your bids can be increased for certain keywords.
In addition, experiment with different promotional strategies to move inventory faster.
You will also need to monitor the status and overall performance of your account. Take care of any problems that arise immediately so that there is no downtime for your listings.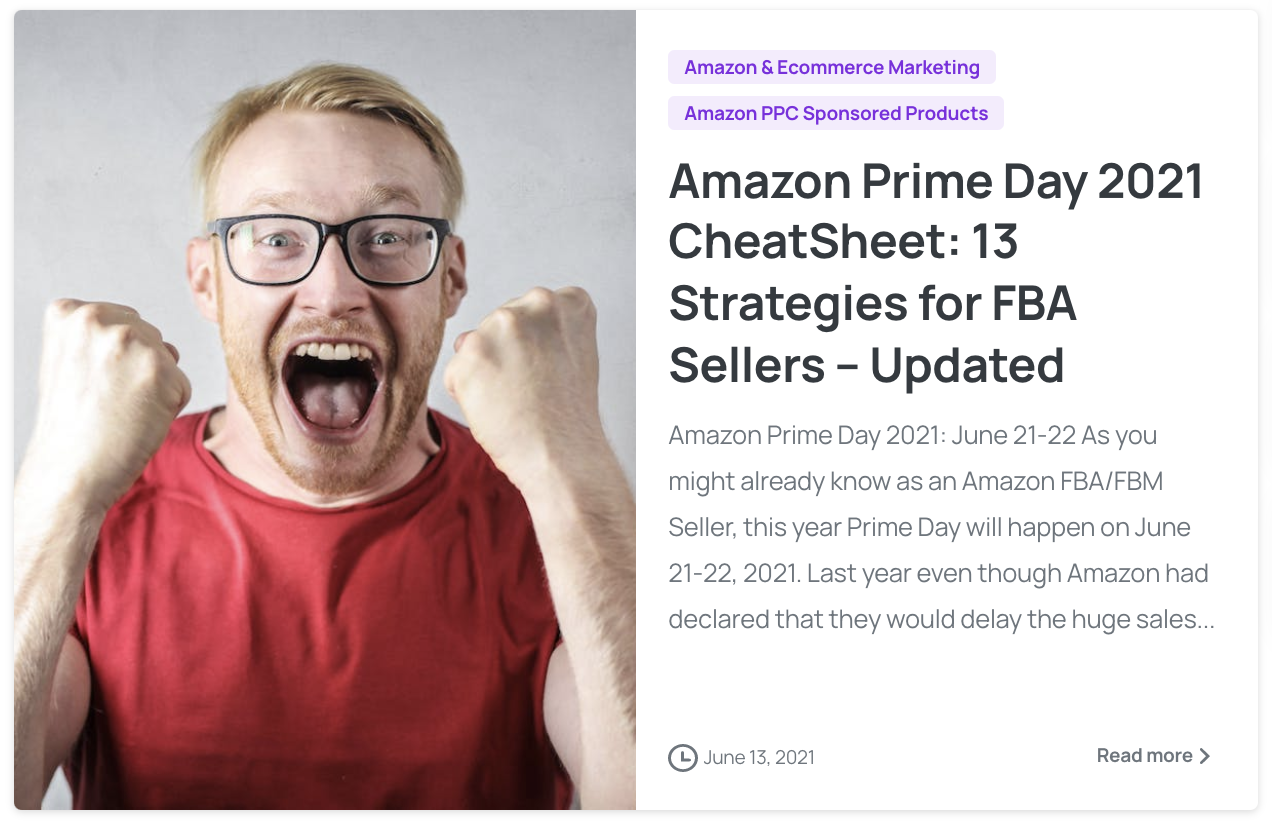 If you want more tips on how to prepare for Black Friday, then also read our
Amazon Prima Day 2021 CheatSheet
where we go over a number of interesting strategies that are interesting for Q4 on Amazon too.
Conclusions on Amazon Q4 2021
Now you know how Q4 on Amazon looks like and what you need to do to prepare yourself. Summer season is over and it's time to put your working shoes on again – we all know that Q4 is going to be intense!
To be fully prepared for the momentum of sales, be sure to follow the steps described above. And if you have any other questions or concerns about how to optimize for Black Friday, Cyber Monday or other events: contact us or check out our other services PPC Management, Product Rank Boost and Listing Optimization.