Did you know that Amazon Japan is the 4th largest Amazon marketplace in the world?
This blog post is a guest post by
7 Figure Seller Summit,
one of the leading Masterminds, Mentoring, and Masterclasses to help you Build, Scale, and Exit your Ecom business. If you're interested in learning all it takes to start selling in Japan, this blog post is for you so buckle up! And if you want to meet best-in-class speakers and like-minded Amazon Sellers who are already selling in Japan, or planning to – just like you – don't miss the chance to join the upcoming
7 Figure Seller Mastermind in Tokyo, Japan!
Use this discount code for a $300 off on your ticket price:
7FSJM-DAVIDE
Why Sell on Amazon Japan?
There are over 100 million shoppers buying on Amazon Japan and
Amazon has recently overtaken Rakuten as the #1 ecommerce platform in Japan.
The graph below shows the number of visitors to popular online retailers in Japan as of December 2022: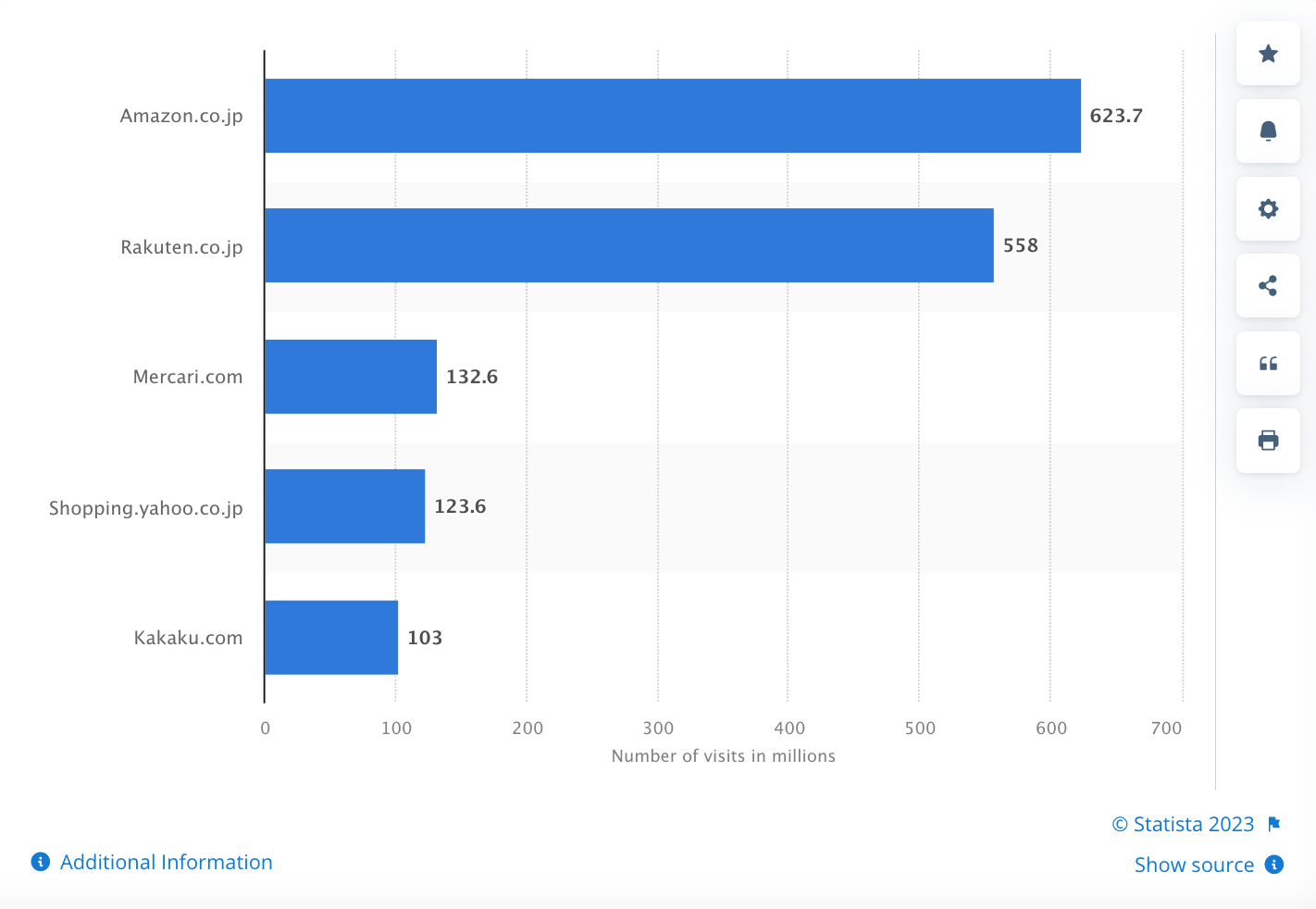 If you are already selling on Amazon US or EU then Amazon Japan is a great way to scale your business using your existing SKUs and reach new customers. However, before you say "konichiwa" to Japan, there are a few things you need to consider to ensure success. Today we will outline the 7 steps to start selling on Amazon Japan like a pro.
Step #1: Product Market Fit Analysis
The first step to selling on Amazon Japan is to
conduct a product market fit analysis.
You need to know if your product is going to have demand in Japan, the level of competition, and if it is a good fit for the Japanese market. To conduct this analysis, you can:
Use Helium 10 to start with your keyword research, search volume, competition, reviews, etc
Do a search on /www.amazon.co.jp for your product
Use Brand Analytics to discover Search Frequency, Bestsellers, and Amazon internal data and trends
Check Google and YouTube image search to see if Japanese people are using the product.
Step #2: Check Product Regulations
Japan can be stricter than Europe when it comes to certain products. There are 4 key categories that are get more scrutiny from Japan regulators:
Supplements
Cosmetics
Medical devices
Plastic products that touches food or drink
If your product does NOT fall into one of the categories it should be OK (but still talk to a professional Importer of Record or compliance expert). However, if it is one of these four categories, the first thing to do is to check if your product is regulated in any way. For instance, if you want to sell water bottles, you will have to test them under Japan's Food Sanitation Act, which can be costly. It is best to speak to an import company that has experience with products like yours to find out what needs to be done.
Step #3: Be Aware of Compliance and Testing Costs
When it comes to compliance and testing costs, it depends on the size and complexity of the product. You may need to test separate parts of the product, which can be more expensive. According to
7 Figure Seller Nick Katz
, even if someone is selling the exact same product in Japan, it doesn't matter, they've got the license to import it. But you don't. So you need to have your own product tested. That's one very important thing and a mistake people often make. The actual testing requirement is per seller, so you need to have your own product tested.

Step #4: Transfer Brand Registry to Japan
If you have Amazon's Brand Registry in another marketplace, we recommend you transfer it quickly to Japan. This will help protect your brand in Amazon Japan especially against hijackers and malicious attacks.  This also can help get rid of dropshippers that are selling your product in Japan without your permission without even making test buys.
Step #5: Get Translations Done for your Amazon Listing
To sell on Amazon Japan, you will need to have your listings translated into Japanese. While Amazon provides translation services, it is best to get someone with experience in Amazon SEO and translation to do it for you.

Step #6: Localization of your Amazon Product
Localization is not just translation.
You need to ensure that your listings are tailored to the Japanese market and culture. This includes everything from product descriptions to images.  
When it comes to
packaging
, Japan aesthetics is very different from those of the western countries. To win over the Japanese consumers, they love
big, bold and colorful attention grabbing images.
In fact, Japanese websites are full of text and information as they tend to put an effort in elaborating and providing details. An example of a brand that takes localization to the next level is
Maybelline
. Localization is not just through text but the whole package itself including the fonts used, outline, aesthetics, by simply looking at it you might think it's a Japanese brand and not a brand from New York.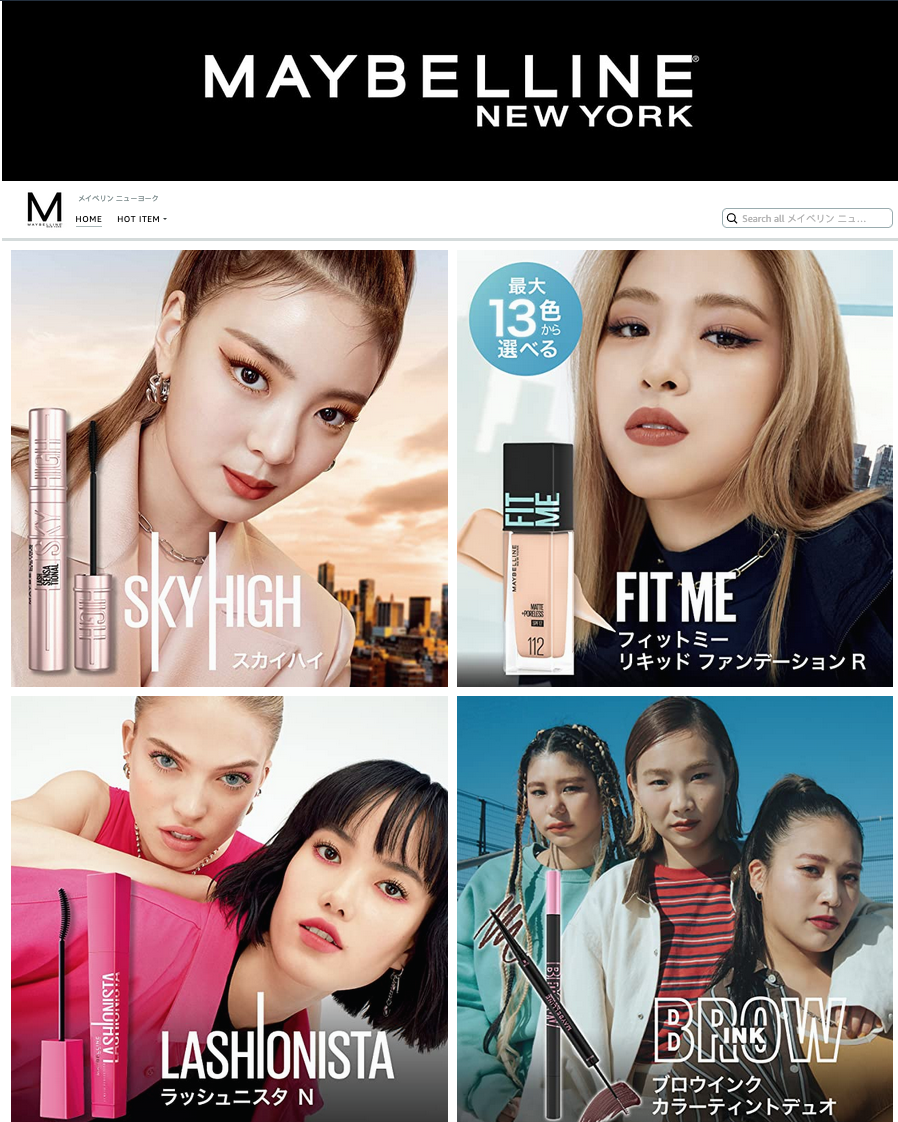 Step #7: Get Ready to Sell
Once you have completed the previous steps, you are ready to start selling on Amazon Japan. It is not that difficult, and it is cheaper than developing and creating an entirely new product for your existing marketplace. One important step here is that
you can transfer your Amazon Global reviews into Amazon Japan
.  This means if you have 500 reviews on Amazon US for example you can move those reviews to Amazon Japan and have 500 reviews to start off from Day 1 with 0 sales history. This means that you will have more social proof, more trust, and even lower your PPC marketing costs. How's that for a launch strategy! There is one bonus step that can make it even easier for you.
Bonus Step: Join the 7 Figure Seller Japan Mastermind in Tokyo Apr 4-5, 2023
If you want to get all these steps done at once, then we'd like to invite you to join us in Tokyo at the 7 Figure Seller Japan Mastermind. This is a 2.5-day conference for Amazon sellers who want to sell $300k to $965k revenue on Amazon Japan.  Brought to you by the team behind the award wining 7 Figure Seller Summit, you will get to attend masterclasses, masterminds, and networking events with Amazon speakers and 8 and 7 figure Amazon Japan sellers who will share their secrets of success. There is very little information on selling in Japan online and these speakers and sellers will share everything A to Z and leave no stone unturned. Limited seats are available and dozens of 7 and 8 figure sellers have already secured their seats to be the first movers to sell into Amazon Japan.  If that is you, then get your ticket today at
https://7figuresellerjapanmastermind.com/ 
Use code
7FSJM-DAVIDE
for a $300 discount on your ticket price. Selling on Amazon Japan can be a great way to expand your business and reach new customers. However, it is important to follow these seven steps to ensure success. Conduct a product market fit analysis, check product regulations, be aware of compliance and testing costs, transfer brand registry to Japan, get translations done, localize your listings, and get ready to sell. Good luck and hope to see you in Tokyo!