2022 has just started, and Social Media has made a BIG COME BACK, especially when it comes to SOCIAL SELLING & Influencers.
In this guest blog post by Branded, we will go through 9 useful tips and strategies to leverage Social Selling for your Amazon Store and maximise your profit, read on! For some, the idea of a shopping trip brings to mind trudging down aisles, grabbing necessities, and quickly paying and heading home. For others, a
shopping trip means chatting with their favorite influencers or celebrities, exchanging opinions with friends, and being delighted by new products and brands.
Which of these experiences sounds more appealing to you? If it's the latter, the future of shopping is bright.
BRANDED
CEO
Pierre Poignant
recently spoke to We Are Growth Hack about social commerce trends that are rooted in Asia and how they go on to bloom in interesting ways throughout the US and Europe.
E-commerce has always worked differently in Asia, where online shopping is viewed as an enjoyable pastime, and its successes and learnings are often replicated in the US and Europe months later.
The most fascinating and compelling innovation to hit our shores so far? Social shopping. For Asian Amazon-equivalents like Taobao, Alibaba, and Lazada, shopping has never been solely a utilitarian chore. Rather, shopping is entertainment, a chance to discover exciting new products, learn more about its uses and origins, and interact with sellers and fellow consumers. This colorful, interactive experience is steadily gaining more traction in the west, and at BRANDED, we have been at the forefront of this e-commerce revolution, making it an integral part of all our brands.
Trendsetting In Asia Leads To Western E-Commerce Crazes
Not surprisingly, we can credit
China
as the source for the social selling trend, as social e-commerce makes up over 13% of all online sales and
over $360 billion in gross merchandise value
. What makes "shoppertainment" so enticing to consumers? Research shows that consumers are eager for a shopping experience that goes beyond just endlessly scrolling on their phones—they want an enhanced shopping experience tailored to fit their interests and passions, presented to them by personalities they know and trust. The trend spread through the country primarily through the group-buying model, which offers buyer discounts and attracts sellers with its efficiency, as it encourages users to buy in bulk.
Live e-commerce, featuring influencers and celebrities sharing favorite products, also moved impressive amounts of fashion, beauty, and kitchen products among their growing social media followings.
We can look to influencers like Austin Li, whose bubbly persona and uncanny ability to sell massive amounts of lipstick, made him a force to be reckoned with within the e-commerce sphere. Whether he's trying on 380 different lipsticks during a 7-hour livestream or selling 15,000 lipsticks in 5 minutes, it's no wonder he's earned the moniker of Lipstick King. And it was all done by his knack for captivating consumers with a provocative, can't-miss shopping experience. In the United States, livestream shopping has recently gained a foothold with the help of reality TV stars and networks willing to experiment with new formats. The Bravo Bazaar offers virtual and shoppable "rooms" hosted by stars from Bravo's popular
Real Housewives
franchises promoting products seen on the show, as well as their own personal favorites. By choosing personalities who already are primed for self-promotion, this pivot into livestream e-commerce is a natural fit.
Amazon is following Alibaba's lead and making strides in the Live Shopping sphere as well.
Seeking to increase engagement and visitor frequency, they recently launched a series of features that make livestream shopping sessions a go-to option for influencers looking for new ways to reach their audiences. Since its inception, influencers can go live for 30-minutes or 1-hour at a time, showcasing curated collections and introducing users to up-and-coming brands.

Social Shopping Taken To The Next Level – Amazon FBA
Finding a personality to match your intended market remains the key to "live shopping," a trend expected to surpass $25 billion by 2023 in the US. Videos have already established themselves as integral to the buying process: 96% of users turn to videos to learn more about a product or service, while 84% of users are convinced to make a purchase based on a video. Combine that with an influencer or personality with an established community, and you've got a rapt audience for the right market.
Livestream shopping events are already mainstays on platforms like Amazon and Facebook, with Live Shopping Fridays in particular a boon on Facebook.
Amazon hosts daily shopping livestreams, covering fitness, beauty, cooking, and more, showing that users are hungry for interactive, personalized shopping content.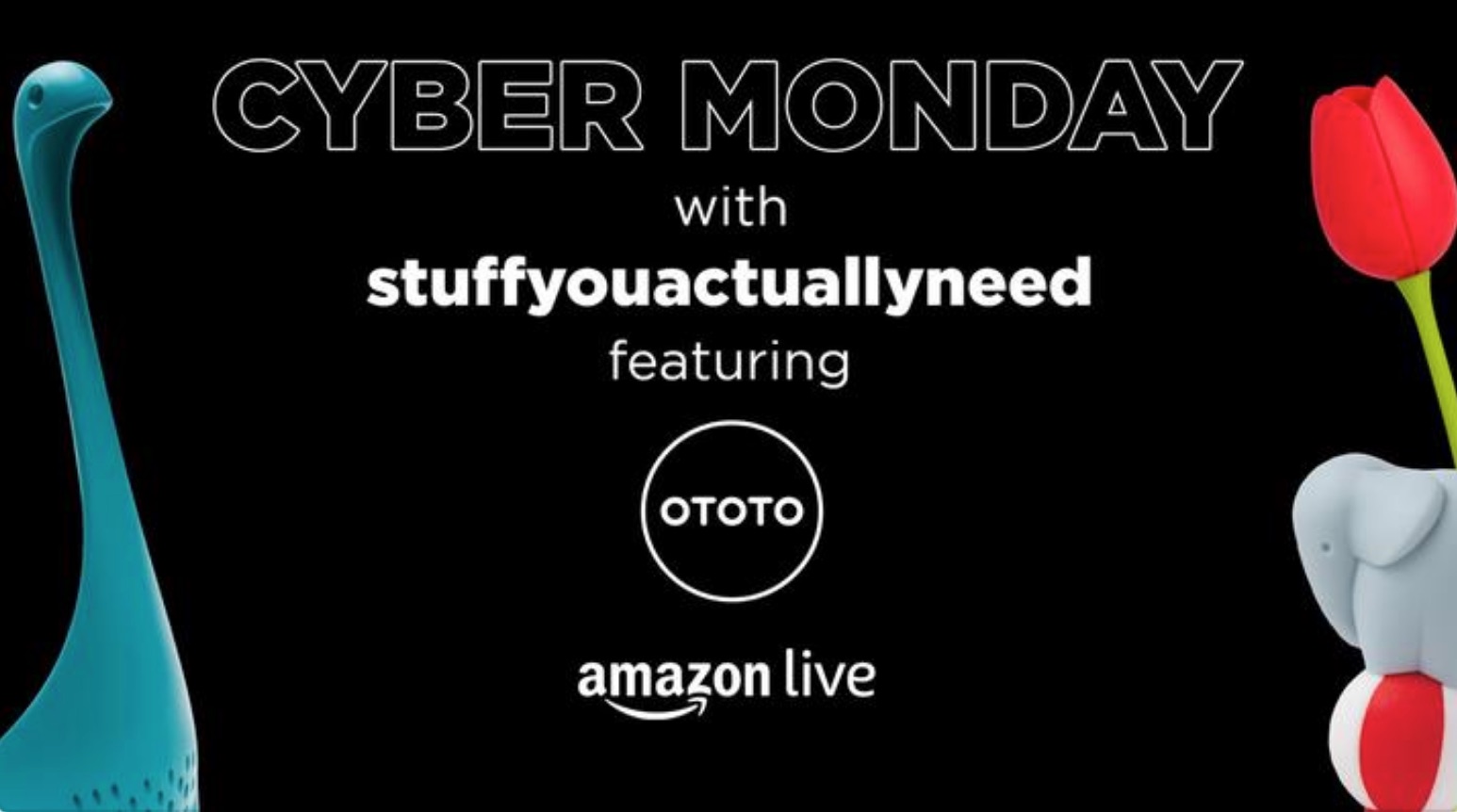 On Black Friday, BRANDED held several livestreaming events across Facebook, Instagram, TikTok, and Amazon. As Instagram and TikTok are familiar favorites to most users, viewership and engagement remained high on those platforms. Livestream shopping on Amazon is still making itself known among the US, but viewership is steadily growing as more and more influencers and brands work together on the platform. And what lies beyond Facebook or Amazon? TikTok, of course! For BRANDED's
OTOTO
, a design studio that creates household items with a whimsical twist, TikTok has been crucial in highlighting its playful products to an eager audience, with items like
Red the Crab Spoon Holder
and the
Al Dente Spaghetti Tester
going viral on the platform with millions of views.
With the popular #TikTokMadeMeBuyIt hashtag leading the charge, it's exciting to watch TikTok grow into a platform with the power to effortlessly push users from product awareness to action.
In fact, TikTok users are 1.7 times more likely to buy a product they see on the app,
according to a Material survey
. With live shopping features that connect users with dynamic links and sellers in real time, the platform favored by Gen-Z makes itself a formidable competitor to the likes of Facebook, Instagram, and Pinterest when it comes to social selling. Indeed, it's impossible to underestimate the power of social media, with Instagram shopping bringing in more
130 million
users each month, an impossible feat for most brick-and-mortar shops.
9 Tips for Making Social Shopping Work For Your Brand on Amazon
So how can smaller brands make the most of the social selling sensation? Here are some tips on approaching this marketing trend with agility, creativity, and analytical knowledge.
#1. Do A Deep Dive Into Your Audience
What are the key traits of your shoppers? What makes them hit "add to cart"? What makes them abandon the shopping process altogether? The importance of audience research can't be stressed enough. Knowing the ins and outs of your target audience, from their demographics and psychographics to their social media habits and motivations, will help you shape their optimum live shopping experience. Once you're targeting your audience in the right way, you'll be able to select appropriate and appealing influencers and messages to catch their attention — and turn it into purchases.
#2. Be Picky With Your Platform
Each platform has its particular nuances and niches, and based on your audience demographics, it's crucial to select the correct one that aligns your users needs with your own social selling goals. For example, Facebook has a near-equal balance of male and female users, while Pinterest is almost overwhelmingly female. Again, audience research plays an integral role in choosing the best platform for your brand. It's also important to have a team with a deep understanding of the platform, so that it's used to its best abilities and maximizes its intended reach. Whether it's a sixth sense when it comes to Amazon Livestreams or a fearlessness when it comes to diving into TikTok, this expertise is necessary to connect the platform to your target audience.
#3. Keep The Feedback Coming!
Customer reviews are a top-priority for e-commerce success, and encourage your shoppers to review products and post questions or praise. It's normal to scrutinize your Amazon reviews, but don't neglect reviews on Instagram, Facebook, and other platforms as well. Frequent feedback shows that the product is in high demand, and more reviews will follow. Not only will these reviews help you better understand your audience, but other users will view this feedback as further credibility and social proof that your products are top-quality. Social shopping is like a good party in that an exciting conversation is always happening!
#4. 1… 2… 3… UGC!
User-generated content, or UGC, provides the perfect outlet for your audience to share their love for your products, as well as taking away some of the content production tasks from your team. Encourage UGC through consistent giveaways, contests, and campaigns, and be sure to pair it with an engaging hashtag to make it easily searchable on various platforms. Be sure to always credit the UGC creators, as this will compel other users to make their own content as well, establishing a thriving partnership between your brand and a community of creators who are passionate about your products.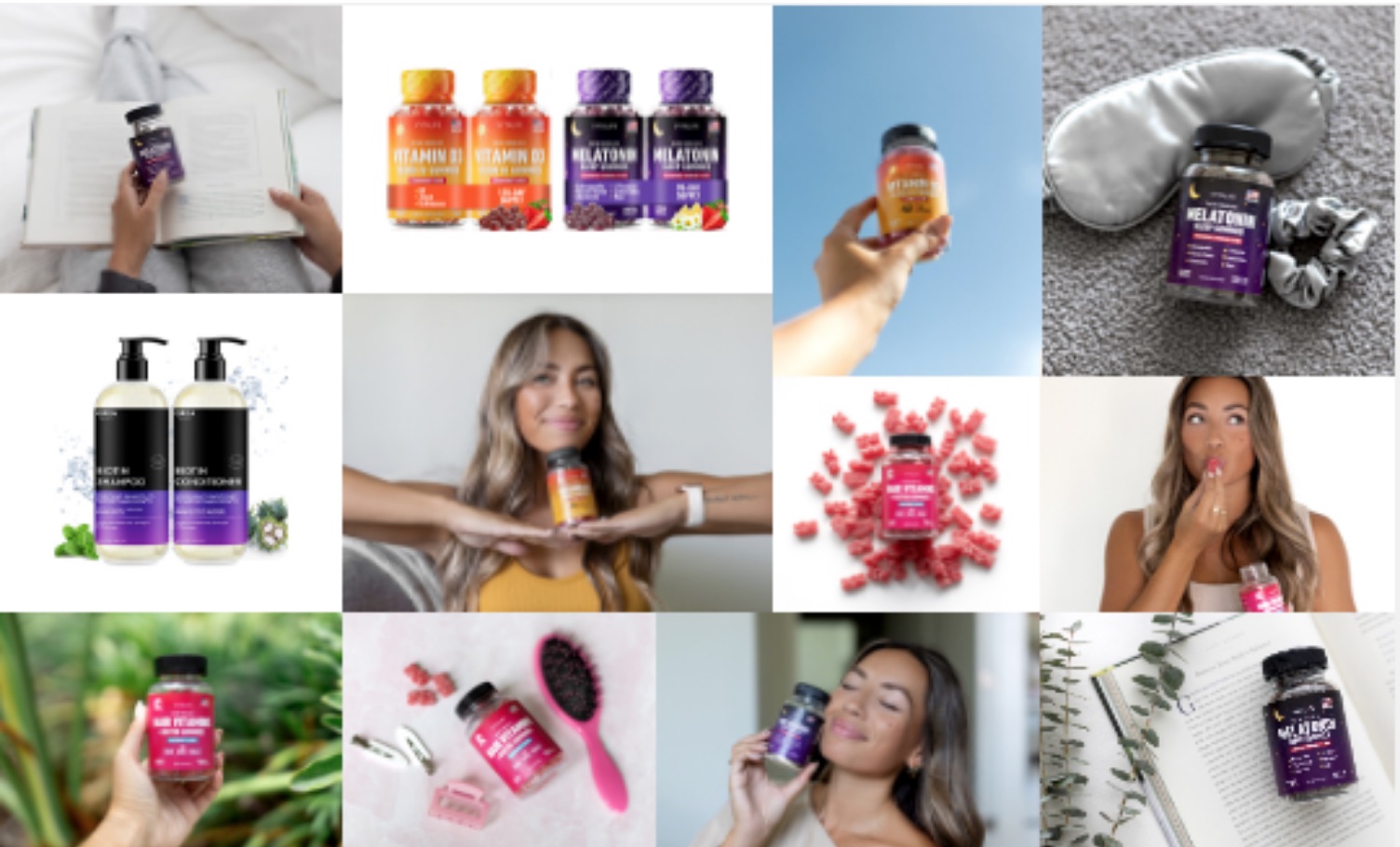 #5. Foster A Tightknit Community Of Micro-Influencers
For a smaller brand, you don't need to reach for big-name celebrities to gain a loyal following among your intended audience. Instead, research the micro-influencers (individuals with 10k-50k followers) who already have a community that trust their recommendations and have a proven track record of encouraging users to take a chance on new products. Selecting the right influencer is key — don't be swayed by follower size. Instead, focus on their community's engagement. Contact influencers directly and ask for screenshots from their previous live sessions to gauge its performance. If their community is smaller but highly active, this often makes for a much more interactive social shopping experience.
#6. Patience And Consistency Go Hand In Hand
Social selling has left an indelible mark on the e-commerce world, but when it comes to applying it to your own brand, be patient when it comes to immediate results. As you invest time and money into the strategy, pay close attention to patterns and user behavior as they emerge. Consistency is key in making sure these rhythms have enough time to shape, so be patient as your audience steadily builds. The rewards will be worth it!
# 7.Provide A Seamless Shopping Experience
When it comes to live shopping or sharing products on social media, resist the temptation to share your entire inventory with your audience. Keep your users wanting more by only sharing a few products at a time, and encourage users to visit your website or shop page to view more. Once they're hooked, be sure to keep your checkout as mobile-friendly and seamless as possible, prioritizing in-app checkout, so that purchasing is always a breeze.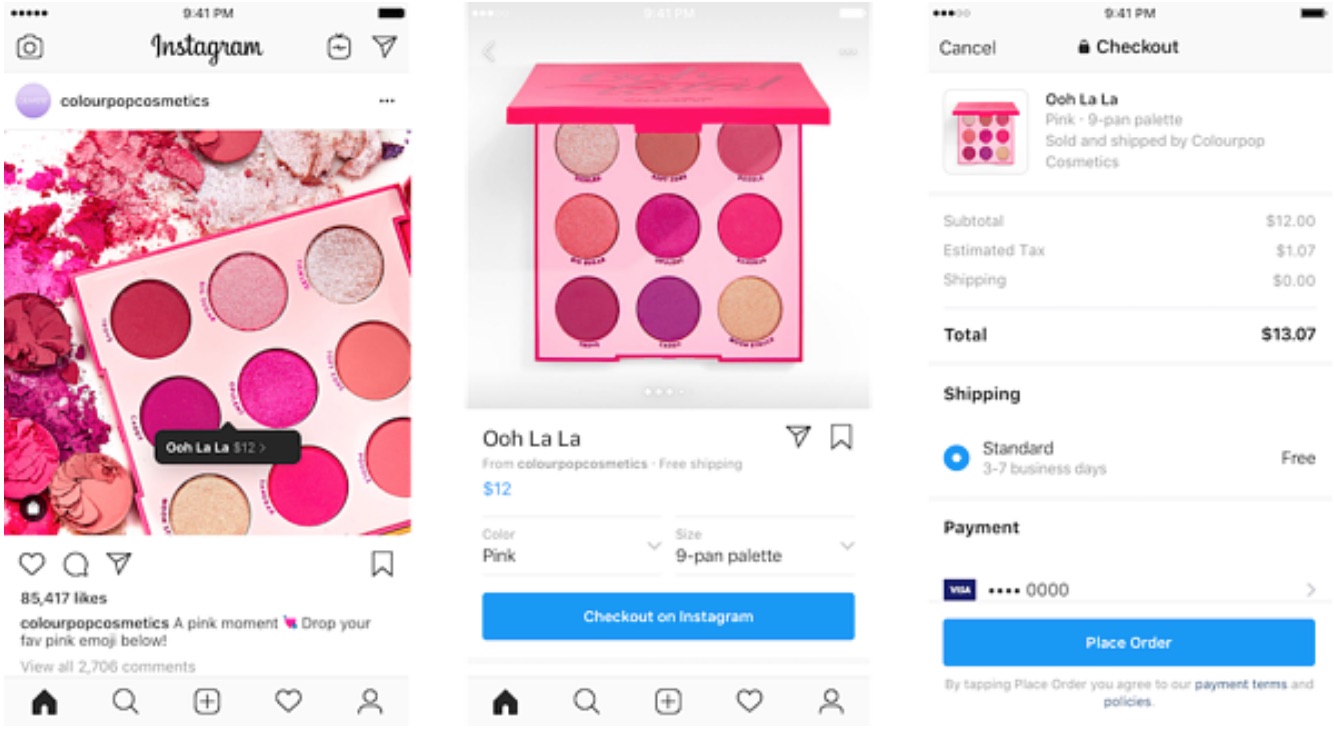 #8. Set Yourself Up For Success
Always make sure you are able to track each product's performance. On Amazon Livestreams, be sure to link each product so that users can easily purchase it once it is brought to their attention. When done properly, your Livestream session will also appear on the product page, netting you even more views.
#9. Be A Tease!
Promote your Livestream events regularly in the days leading up to it. Be sure influencers promote it on their channels as well  by providing them with all the relevant information and hashtags in advance. An engaging video thumbnail also gives users a good idea of what to expect from the Livestream, so make sure your visuals cater to your target audience.
Closing Thoughts
Don't be afraid to tap into social commerce and use it as a way to grow the community around your business. Live shopping formats will get more sophisticated and popular as time goes on, so learning the basics and experimenting with it can benefit your business and is well worth the time.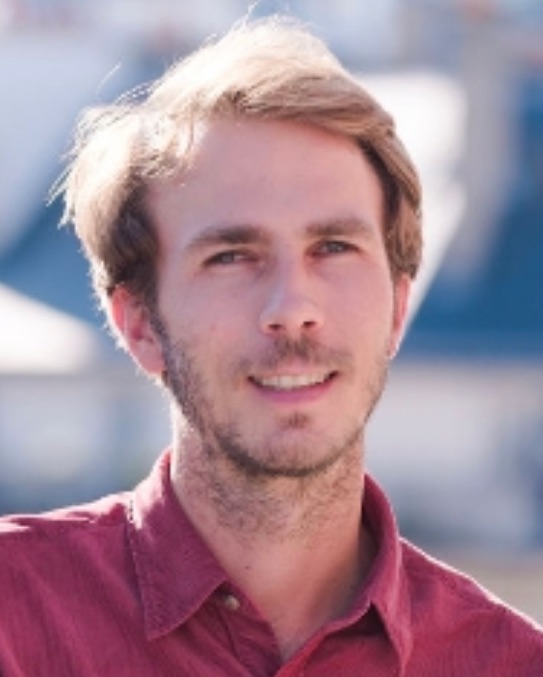 Tristan de Belloy VP Marketing, BRANDED https://joinbranded.com/

Looking for the best ways to increase your Amazon FBA Sales without breaking the rules?!