Brands We Have Helped on Amazon since 2017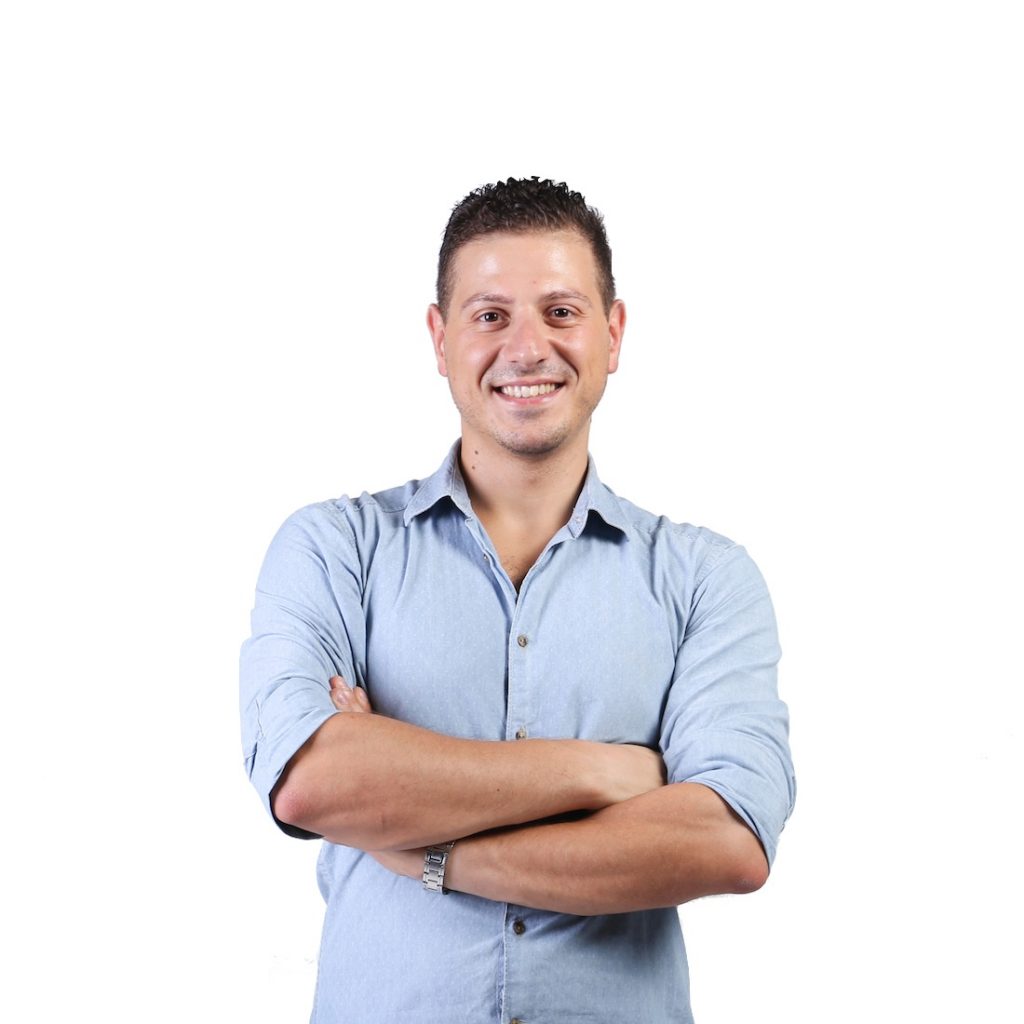 Hi! I'm Davide, founder of Growth Hack HK LTD.
I've been working for various brands during my past career as Digital Marketer in Europe and China (Shenzhen), for major Amazon sellers such as Sunvalley (RAVPower, TaoTronics, VAVA, USpicy) and ATC (Lumsing). I'm taking this experience to the next level by helping today since January 2017, large, medium and small sellers on Amazon to reach their goals day by day with Growth Hack Consulting HK LTD. Based in Hong Kong, we have had successful cooperation with some of the main sellers on Amazon in USA (Aukey, Naipo, Aicok) and Europe (Giga Fixxoo, DOCKIN, Lioncast, PetTec by Ströer Products). My passion and my motivation has helped each one of them to establish a strong presence on the marketplace, achieving great results and keeping the costs low.

Innovative Products for Generation Y
Stroeer Products develops and produces products for high-quality product brands. Their 4 top-tier brands satisfy the needs of different users: Lioncast provides professional gaming accessories, made by gamers; Fixxoo offers DIY repair sets for iPhones (battery, screen); DOCKIN produces high-quality bluetooth speakers for travelers, while PetTec develops gadgets to bring people and their pets closer together. Stroeer Products is a subsidiary of the Stroeer Group, Germany's largest outdoor and digital advertising company.
Optimize. Convert more. Retain.
Having a great listing is key to rank higher on Amazon. There's a few elements that every FBA seller should optimize in order to be more visible, attract more users on Amazon and give them the best shopping experience (we provide high-quality content by native speaking copywriters in English, German, Italian, French, Spanish):
Creating and managing sponsored ads campaign on Amazon is never an easy job. Our aim is to increase sales and decrease ACoS%, optimizing our client's performance. We follow a strategic management of PPC Sponsored Products that consists in testing various combinations of Campaigns and Groups until finding the most effective ones for the ultimate objective: increase gross sales, decrease advertising budget.
Tell your customers your unique story!
What you say to your users will have a huge effect on their purchase decision. We provide professional content in 5 different languages that makes your customers feel comfortable about your Brand being expert in the industry. The native speaking copywriters in our team can create amazing content for any of your web properties, including official website and blog. Each one of our blog posts is Search-Engine Optimized ready and Super User Friendly.
If your brand is not present in Social Media today, your brand pretty much doesn't exit. This is true especially for brands that sell their products on Amazon. Despite of how good your products might look and of how many reviews you might have, your potential buyers are going to look for your brand on Social Media, and if they won't find you, or if they won't find a good presence, that's going to be an issue. We provide expert Social Media solution to increase your brand awareness and to keep constant communication with your communities.

Mount-It! Premium AV & Office Product.
Mount-It! is an American leader brand in the home and office furniture supply and accessories, based in San Diego, California. Only on Amazon.com marketplace, they generate 8 figure revenue each year. Growth Hack Consulting has been responsible for growing sales, product rank and brand awareness on a selected portfolio of items.
Getting The Best Products on Top of Search Results
Mount-It!'s products have a great ranking on Amazon, due to the highly recognized brand and to the loyalty of its customers. A part from that, it is important to keep high rank and to improve where needed, in order to maximize keyword ranking and sales. We help brands to rank better on Amazon via: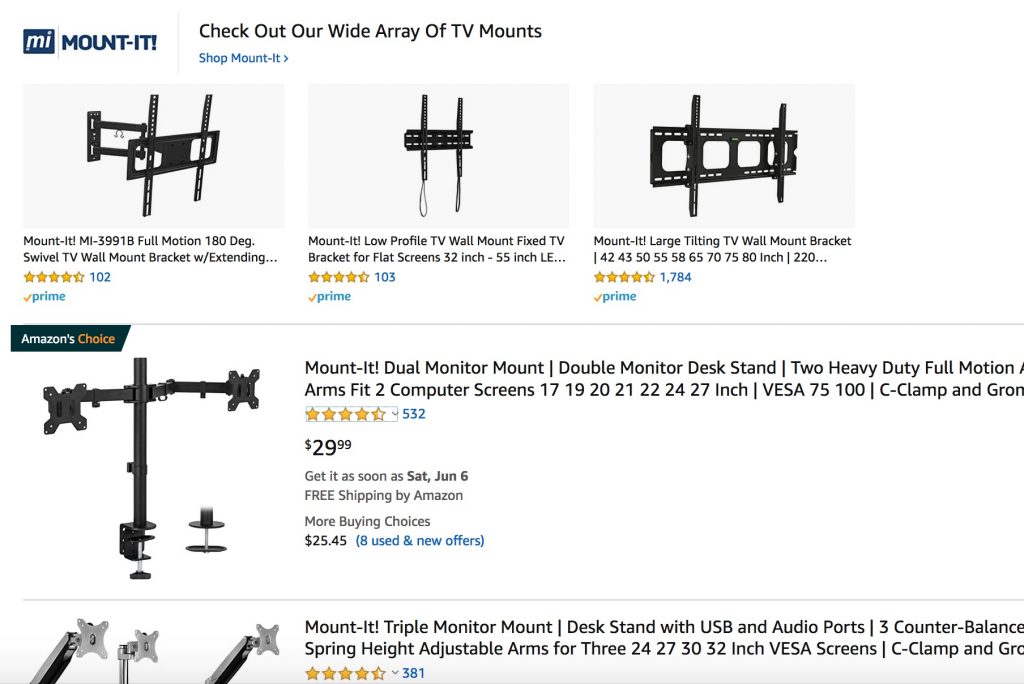 Increase Sales, Decrease ACoS%
PPC Ads are fundamental to any Amazon business. Our work with Mount-It! combined various elements and brought Amazon TACoS% (total advertising cost of sales) to the lowest points with smart strategic approach & management to PPC.
Bringing Value from Off-Amazon Traffic
External Traffic is super important today more than ever, to increase Conversion Rate, Sales, Product Rank. We have developed a specific strategy with combination of landing pages, tracking links and engaging ads to maximize benefits to the brand.

Naipo Care is a young, yet very successful brand. Part of the Aukey Co. LTD Group and based in Shenzhen, Naipo is operating worldwide selling its products mainly on Amazon and other Ecommerce platforms. The Naipo brand has seen a very rapid growth in very compact time frame, being able to achieve the Best Seller tag and first page serch on Amazon and massive presence on Google.
Full Solution in 5 Different Languages
Naipo is adopting a 360° Content Marketing Strategy, that helps boost the Brand Awareness online as well as the Brand Presence on Google and major search engines. We are making sure to deliver only great quality content, made by native speaking professional copywriters in 5 different languages (English, German, Italian, Spanish, French). Naipo's presence on Google and Search Trends have been increasing constantly thanks to the great Content Marketing:
Bringing the Brand closer to its users.
Our vision with Naipo has been clear since the beginning: make Naipo's Brand the most recognized Amazon Seller in the massage & well-being industry. Today Naipo is not only Best Seller on Amazon, but also top player when it comes to Social Media. Its presence on the different Social channels is solid, as well as the engagement on each one of them:
Increasing the Sales & Decreasing the Costs.
Naipo has achieved a great result in terms of advertising, not only on Amazon.com but also on Google. Our job as consulting agency has been to develop together with the Naipo's team the best strategy in order to maximise the sales and minimize the ACoS% (Average Cost on Sales) and get the best profit out of the advertising.
Follow us on

Social Networks